If you share the same information in the same dialect across your social media channels, you could be wasting social media resources and not optimizing the return on your efforts. Every social media platform is unique and different. They have different audiences as well as different goals. And in order to cater to the unique needs of unique audiences, you need to craft out engaging posts that they can relate to.
If you're confused about how to handle various social networks, it's important to note one thing they all have in common – social networks link people in a way they've never been able to connect before. Every platform offers a unique point of connection: Facebook's statues, posts, and pictures; Twitter's short formatted and newsy tweets; and LinkedIn's professional posts.
Knowing the distinctions between these three sites will help you create engaging posts that will reach the right audience and help you understand the full potential of social media marketing.
Before we dive in on how to make engaging posts for Facebook, Twitter, and LinkedIn, here's an idea of the kind of content that you can post on these social media platforms using social media scheduler:
Facebook: News, Videos, Blogposts, and Quotes
Twitter: Quick tips, News, GIFs, and blogposts
LinkedIn: Jobs News and Industry Updates
By this, we can say that you can follow the POP rule for these platforms: Professional on LinkedIn, Opinionated on Twitter, and Personal on Facebook.
How to make engaging posts for Facebook

1. Post content that interests your audience
The key to creating a winning Facebook account that creates fans and moves your company forward is to post content that is true of interest to your customers or followers. Don't focus completely on promoting yourself or your business. You can create a better relationship with existing and future customers by supplying the readers with useful knowledge. Also, don't forget to find out your best time to post on Facebook to get the best results.
To get the best results, try to schedule Facebook posts at least twice every day with engaging Facebook Post Ideas. Try using a Facebook post scheduler like RecurPost, which lets you manage your social media platforms and plan posts in advance if you find it challenging to publish manually so frequently.
2. Churn out a variety of content
Give out a variety of engaging posts on Facebook to retain your audience. You can go for uploading blog posts that inform people about updates related to your industry. Upload pictures showing 'Behind the scenes of your workers, or upload videos of your customers giving feedback about your products.
Upload social media images and pics from events you've attended or hosted. Tell customers about the updates and improvements you've made through press releases. Posting various content will eventually yield results from your content marketing efforts. You can utilize the same content on Pinterest and use it to schedule pins for increasing engagement.
To effectively engage and retain an online audience, it's essential to churn out a variety of content regularly. By learning how to schedule Facebook group posts, you can maintain a consistent flow of engaging content, ensuring that your audience remains captivated and interested in what you have to offer.
Scheduling posts allows you to efficiently plan and strategize your content distribution, reaching your target audience at optimal times and maximizing the visibility and impact of your posts. With a diverse range of content and a well-executed scheduling strategy, you can keep your audience engaged, build brand loyalty, and foster a thriving online community.
3. Include call to actions in your posts
People are more likely to respond to your posts when you address them personally and encourage them to get involved with your content. A great way to accomplish this is by putting call to actions at the end of your posts. Ask questions, or tell them to sign up for your newsletter. Ask them to fill out a form, or tell them to comment their thoughts about a particular topic. All these actions will lead to successful and engaging posts on Facebook.
4. Allow people to post on your wall
This should go beyond saying, that if you are running a business page, or are an industry influencer, you need to allow people to write on your wall. Disabling this feature means you might as well not have a fan page at all, since the whole point of being on Facebook is to get into a conversation with customers or followers. Allowing people to post on your wall gives them a way to interact and leave feedback about your page.
5. Run contests
Contests are like the bread and butter of fan pages, and you literally can't ignore them. They are a great way to improve engagement on your account. Fun and exciting events encourage people to take part and invite their friends too. Try an essay, photo, or video contest to get a higher level of engagement with fans. It's great to incorporate seasonal events, like a "Best Pumpkin Carving" or "Cutest Pet Costume" contest for Halloween. If you have your business listed on GMB, schedule Google Business Profile posts with a call to action and run the contest to attract more local buyers.
How to make engaging posts for Twitter
1. Create visually attractive tweets
This is a proven fact that posts with visual content have a larger engagement rate than text-based tweets. Over the last few years, Twitter has evolved by leaps and bounds when it comes to visual content. Adding videos, clips, GIFs, and photos to tweets give your posts a much clearer voice. It lets you better express your point and immediately catches the attention of your audience.
2. Don't go overboard with hashtags
We know that some little birdie might have advised you to use as many hashtags as possible as they increase the reach of your posts – But, not on Twitter. The tweet character limit is just 280, and trust us, you wouldn't want to make it look spammy by stuffing in hashtags. Do not use any more than two to three trending hashtags in a particular tweet.
3. Tag your Audience, Relevant Brands or Influencers
We all know that Twitter is a perfect way to express constructive opinions about a follower, influencer, or brand by mentioning them in a post. So, why don't you get a few more followers by listing some of the well-known influencers? Ensure you always use the Twitter handle of the people you're referring to. And if the tagged user finds your tweet constructive or useful, they will most likely retweet or respond, which would significantly improve the overall reach of your tweet.
4. Share links
With over 500 million tweets posted on average, it's possible to easily get overlooked in the crowd. So, be smart about your post scheduling and incorporate links from your website or subscription page to convert potential viewers who know how to use Twitter for business into leads. People on Twitter are most likely to click on the links shared in tweets. Thus, you can also share links to your website blogs or other landing pages.
5. Tweet regularly
As the average life of a tweet is just 18 minutes, it is important to tweet frequently to get noticed by your audience. Try posting at least twice a day to gain maximum results from your tweeting efforts. If you find it difficult to post manually so often, try out a social media scheduling tool. RecurPost is one such tool that helps you to manage your social media platforms and schedule posts in advance. RecurPost is an excellent tweet scheduler. It also helps in creating tweet variations. By using RecurPost you can schedule tweets and keep your Twitter feed always active without actually logging into the platform.
Recommended Read: How To Automate Tweets on Twitter: All-in-One Guide
How to make engaging posts for LinkedIn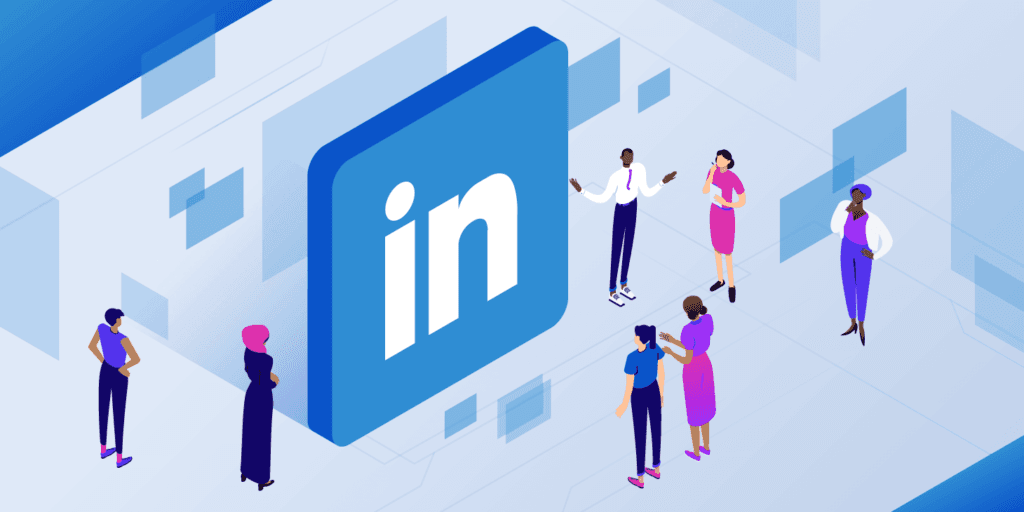 1. Get personal on your updates
You would assume that, since LinkedIn is full of professionals, they might prefer updates that are informative and professional. But that's not exactly the case. Several industry experts and professionals share their personal stories on LinkedIn and inspire thousands of their connections.
You can schedule LinkedIn posts to share personal stories of your professional life! Share the mind-blowing lessons you've learned in your career, the practical steps you took to overcome a particular problem or the milestones you've achieved in your business.
2. Post articles
Sharing the links of your blogs on LinkedIn is a great method to drive traffic to your website. Conversely, if you want your connections and others on LinkedIn to interact with your content, you can publish an article directly on LinkedIn.
Not many people are uploading valuable content directly on LinkedIn. So when you post a native article on LinkedIn, it will easily attract the attention of other LinkedIn users. They're not only going to communicate with you, but they're also more likely to share this with others on their network. Start by finding a niche that you can write about, and then jump to broad topics when you start building an audience.
3. Upload videos
LinkedIn launched its video feature back in 2017, and you should definitely take the advantage of it. Videos on LinkedIn seem to be more eye-catching because they instantly stand out in all text messages, photos, and link shares. Also, you can get your message across faster than any other form of content using videos. One of the ways is to schedule Instagram posts to share than for boosting audience engagement. You should curate a proper content marketing strategy and upload all your best videos and images when your audience is active and most likely to interact with them. You can go for RecurPost which is one of the most desirable free hootsuite alternatives and sendible alternatives.
4. Tell stories
Storytelling works a lot as it allows you to connect with people personally. It makes you as well as your brand more relatable. Whenever you share a story, try to be as vivid as possible. By vivid, we don't mean writing out a lengthy article. It means that your readers should be able to picture what you're saying in their minds. They should feel the emotions that you want them to feel. You can only get them to do what action you want them to take.
Craft and schedule engaging posts with RecurPost
Knowing your requirements for customizing engaging posts for different social platforms, RecurPost helps you create and schedule posts for Facebook, Twitter, and LinkedIn. Craft outposts, use emojis, get On-page SEO done, insert hashtags, add videos and images, and see the preview of how your posts will look on each platform.
With the feature of 'Auto-schedule for best time within the next 24 hours, RecurPost will find out the best time to upload your content when your audience is active on social media platforms. This way, your posts will gain maximum likes, comments, and shares. Click here to sign up for the 14-days free trial and check out the tool now!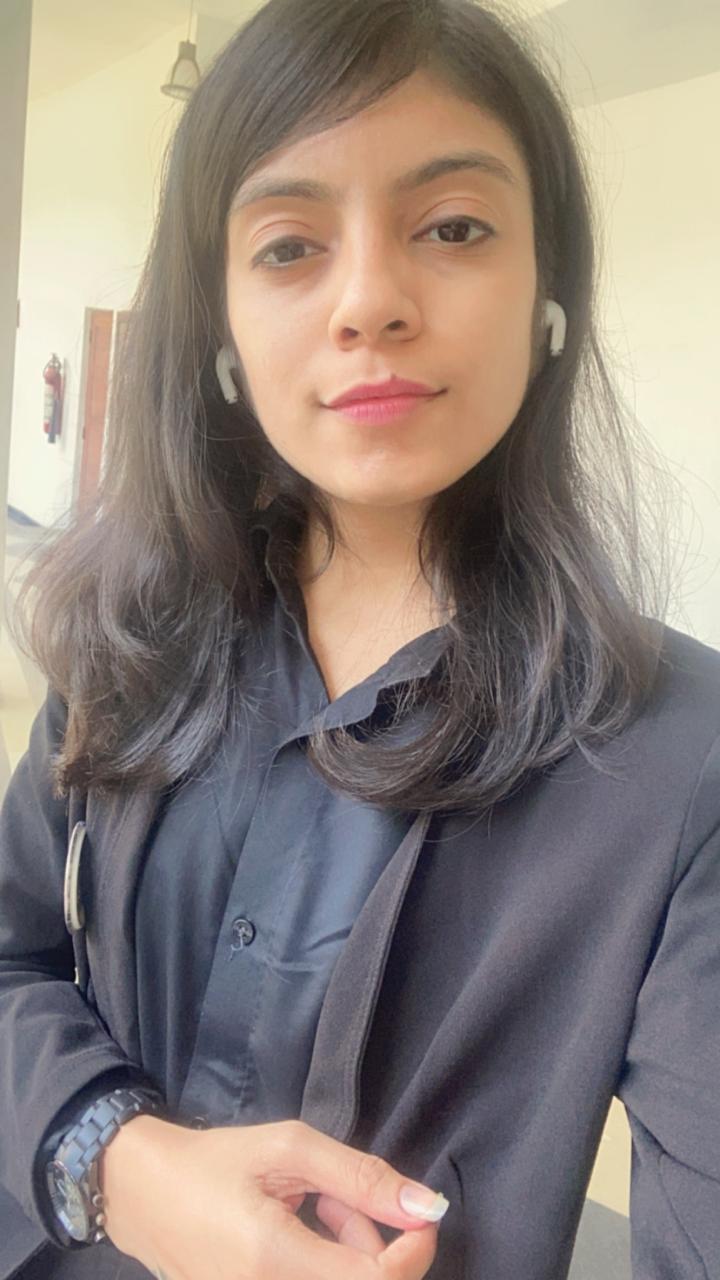 Amaiya Rathi is a Senior Content Writer at RecurPost. She helps RecurPost communicate with their readers in their own language. Whether it is the web copy, social media posts or blogs, Amaiya has worked on all aspects of copywriting. You can reach out to her at [email protected].