In this super-competitive world, whatever speeds up the process is considered as an ideal choice. Instead of hiring a professional photographer, you can simply download and use FREE Stock Images.
Creative visuals are indeed a treat for any internet user. Whether it is Photos, Videos, Graphics or any other kind of visual. Your work is indeed half-done if you have an in-house repository of visual assets.
According to a survey by MIT neuroscientists, the brain can chiefly identify images seen for as little as 13 milliseconds, and 90% of the information stored is in the form of visuals.
Whenever there is a requirement for images, the first thing a layman does is Google search. Google is just an aggregator of all the pictures on the web with a matching meta description to your search keyword.
These images aren't free to use. This is so because of their copyright license. Therefore using lucrative visuals and high-quality stock images can be really helpful for your content to stand out.
From businessmen suited up and shaking hands to exceptional pop-culture images and soothing landscapes, there are royalty-free photos of everything on these Free Stock Websites.
Not just pictures, but certain websites also provide Photoshop files and Illustrator vectors. Just punch in the specific keywords and the required design will be available at your fingertips. These images are royalty-free. However, they are licensed under Creative Commons.
It is essential that you check your risk-free or royalty-free images wisely. Without any further discussion, this blog by RecurPost, a social media scheduler, can give you a list of websites where you can find high-definition stock images ASAP!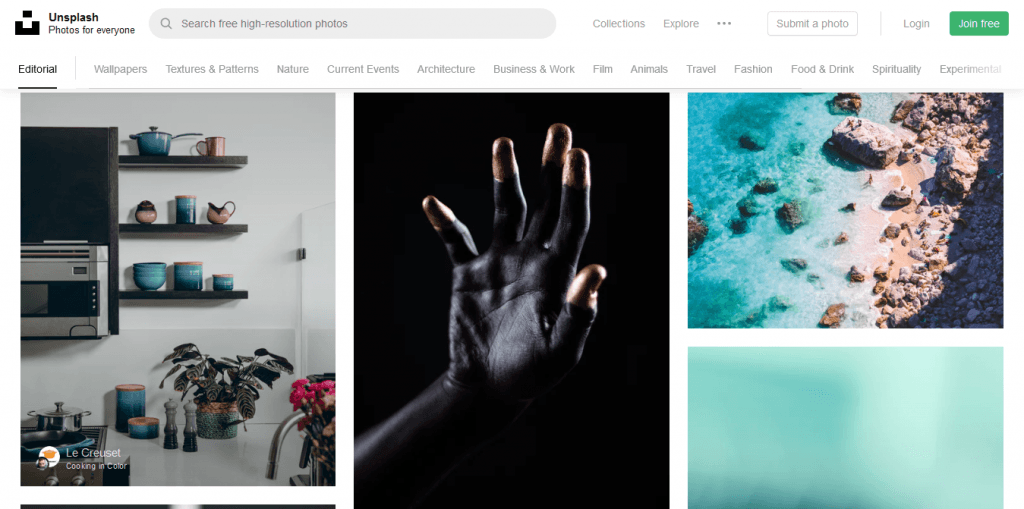 Unsplash offers a wide variety of free high-resolution images. It grants you an irrevocable, non-exclusive, worldwide copyright license. So, you can download, copy, modify, distribute, perform, and use the photos for FREE.
By and large, this is a stock-library created by 1,50,000+ photographers and creators. These pictures can be used for commercial purposes, without permission from or attributing the photographer.
However, this license does not include the right to compile photos from the website to replicate or compete for any service. These crowdsourced images are artsy, modern and lined with the latest trends.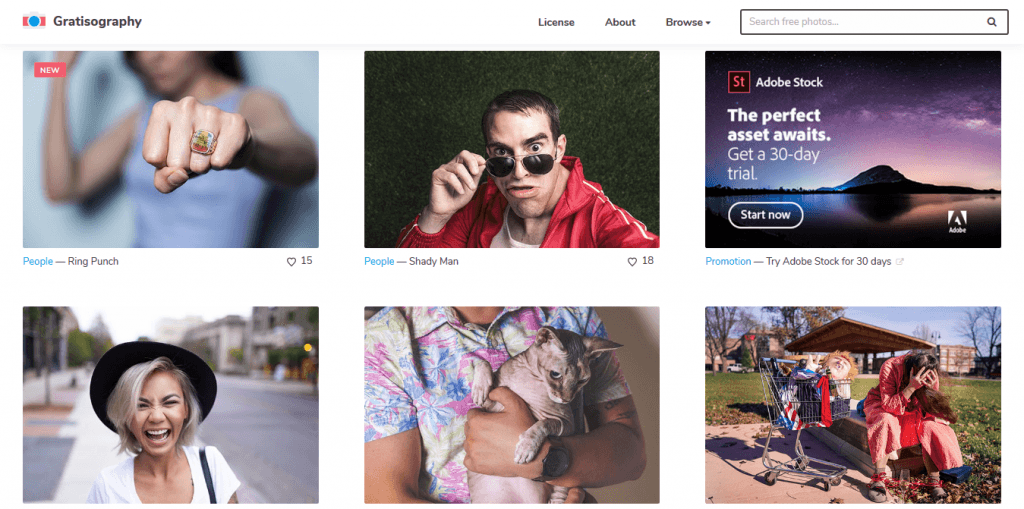 Ryan McGuire, a designer-artist, created Gratisography. It is a site that offers quirky and unique high-resolution images personally captured by the founder himself.
His collection of images is less "stocky" from the typical commercial photos. Hence, they would perfectly fit in the visuals of your aesthetic Instagram feed.
Even though the collection is comparatively less at present, but it's intimate and visually appealing aura makes Ryan's work stand apart.
The images are free to download, but the catch here is a custom license that limits their sensitive and defamatory use limitations.
The site expressly says they recommend "due diligence" before using these photos in commercial projects.
With more than 1,33,000 free stock photos with hundreds of new images added every week, Stockvault is a free stock-image website for people who don't have resources to invest in royalty-free images.
The contributors have to select from the three licenses offered by the domain owners. These licenses are:
Commercial license – Free usage for commercial, personal, and educational purposes.
Non-commercial license – Free usage for non-commercial, personal, and editorial use only.
Creative Commons Zero (CC0)
Stockvault has a well-curated collection of free stock images. But, their owner only reviews the technicality of the images and not their legal status.
So when you use these images for commercial purposes, make sure you have the proper license.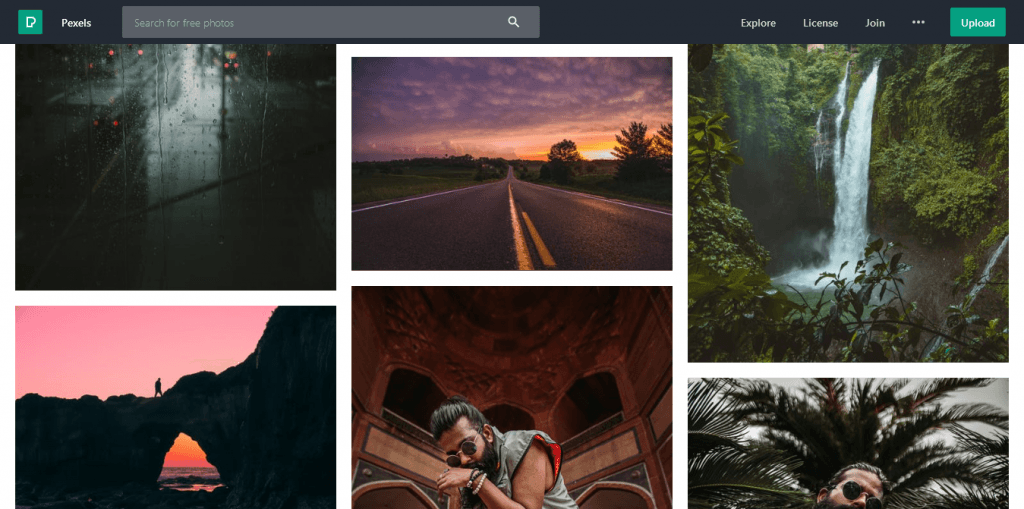 Pexels is moderated by Bruno Joseph, Ingo Joseph, and Daniel Frese. Co-founded by Bruno and Ingo in 2014, Daniel later joined them in 2015.
It has easy to search filters and high quality stock images. Because of its captivating user interface, Pexels is one of the most loved websites.
From soothing landscapes to different textures, they've got it all.
The site incorporates an aggregate of millions of free stock images from various contributors and also from different paid agencies.
Pexels also provide quality free stock-videos, and this makes it numero uno of free stock-image websites.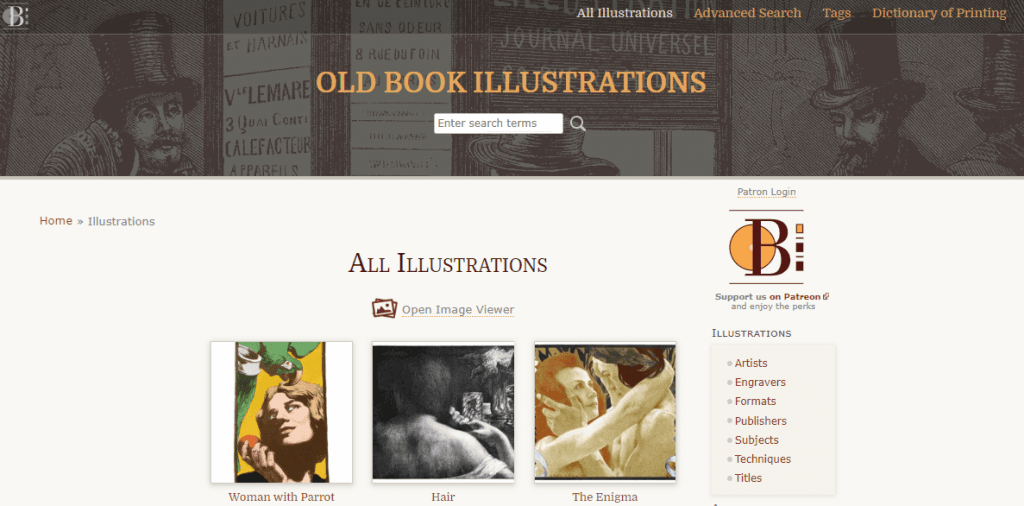 This amazing website is a constantly growing database of images from the 18th, 19th, and 20th centuries. All the pictures are scanned from books and magazines published in that period. There are pictures of monuments, buildings, ornaments, animals, etc.
Going through the website is a treat in itself for people who love all things vintage. Many people use these images for increasing traffic in their personal blog marketing strategies. All the images are free of charge, and there are no usage restrictions too. You can browse the illustration on the basis of different artists, publishers, books, engravers, titles, techniques, and subjects. Also, there are various resolutions of clean and restored illustrations and full-resolution raw scanned images.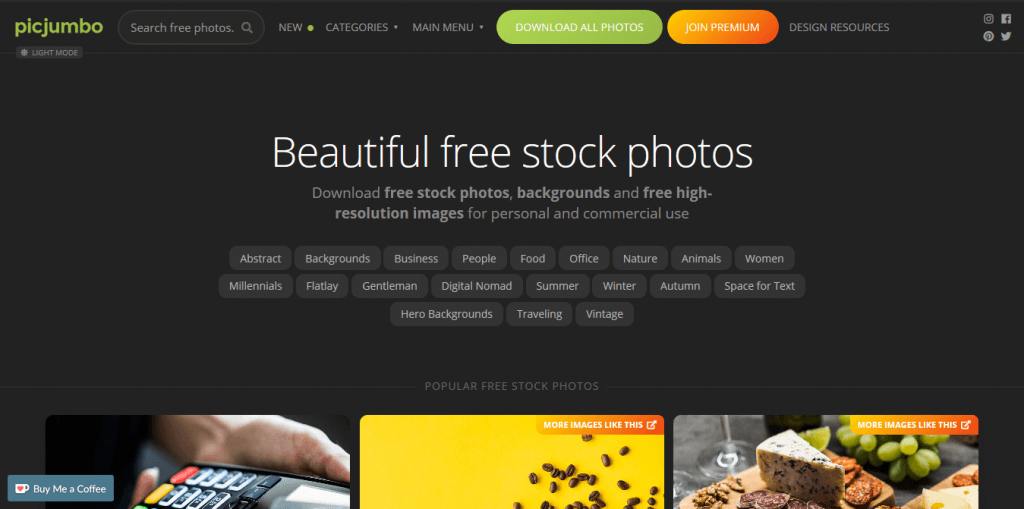 Viktor Hanacek, the creator of Picjumbo, created the website as a last resort when all other sites refused to take his work.
Picjumbo now hosts more than 2000 high-quality stock images curated personally by Viktor. These are commercial ready images, created for the sole purpose of stock imagery.
People in all his images are unrecognizable, yet are still present. However, you can always trust a stock photographer for best free-stock images licensed under Creative Commons Zero.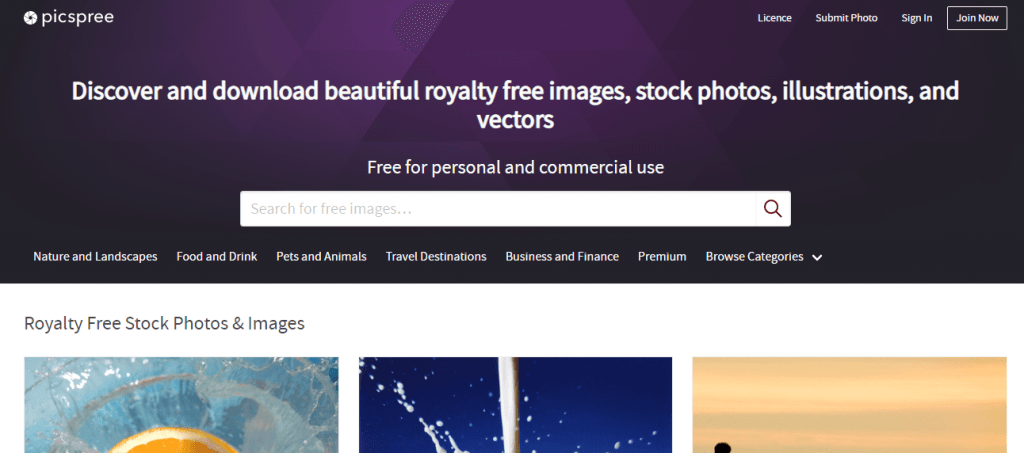 Backed up by Getty Images, Picspree provides a wide range of high-quality stock images completely for free. It gives easy searching options with frictionless downloading. This makes it an excellent source for startup businesses and web professionals. High quality pictures can be obtained without the issues of licensing.
Images, icons, illustrations, and vectors can easily be procured. They have their own community of photographers who work on the content. All images are free to use without the requirement of any credit card details. But keep in mind that you cannot re-sell the images.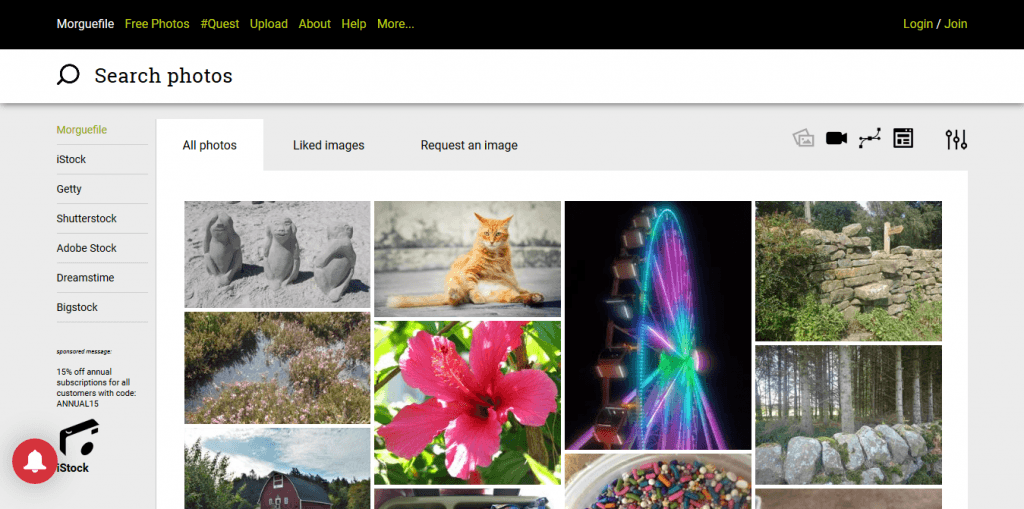 As the name depicts, Morguefile exists since 1996 and provides quality images since back then. It allows you to download free images curated by a community of creators and various other ivy-league stock websites.
If you fail to find any picture according to your relevance, you can also raise a request for that particular image.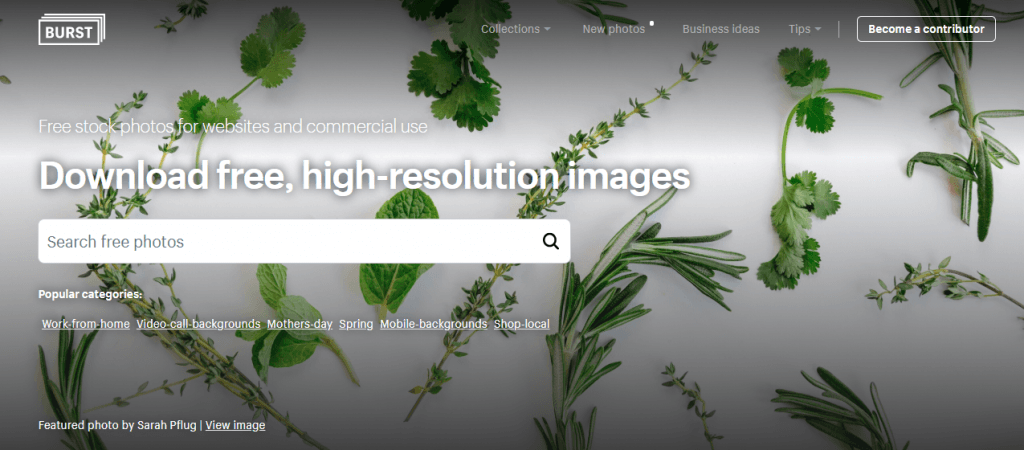 Made available by Shopify, Burst is a free photo stock images library. There are thousands of stunning images related to every industry. E-commerce websites, blogging sites, personal as well as professional business websites.
It is mainly popular for using images on Shopify itself, but is largely used for other purposes too. You do not have to pay a licensing fee – just stick to the editing restrictions provided, and give credits to the photographers when you are using photos for business purposes.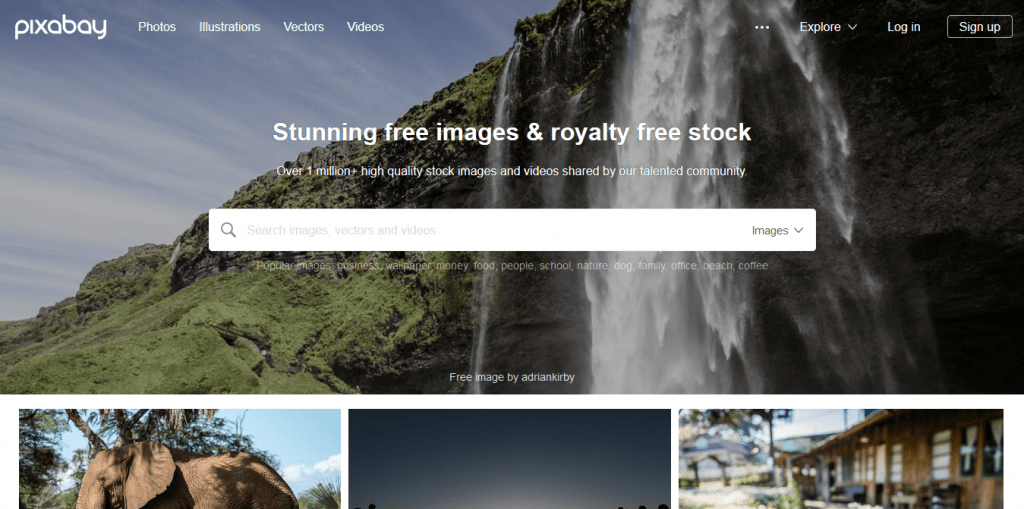 Pixabay offers over 1 million+ high-quality royalty-free stock images and videos.
In May 2019, Canva, an online design platform, acquired Pixabay for its vibrant collection of Stock Images. They use custom made Pixabay License to download images.
This falls under Creative Commons Zero. So, it does not require artist attribution.
A large chunk of content on Pixabay crowdsourced. A professional creative head then compiles those images under specific guidelines that are strictly followed.

Grallim.com was launched with the purpose of providing good quality and royalty free images for bloggers, writers, influencers, and small business owners. Images related to food, travel, nature, people, etc. can be found on the site – but its main focus is on providing high quality images for the fitness industry. There are hundreds of images that portray people doing workouts and images of gym equipment.
The images are completely free to use and they even provide the option of signing up for their newsletter subscription which will give you notifications when new images are added on the site.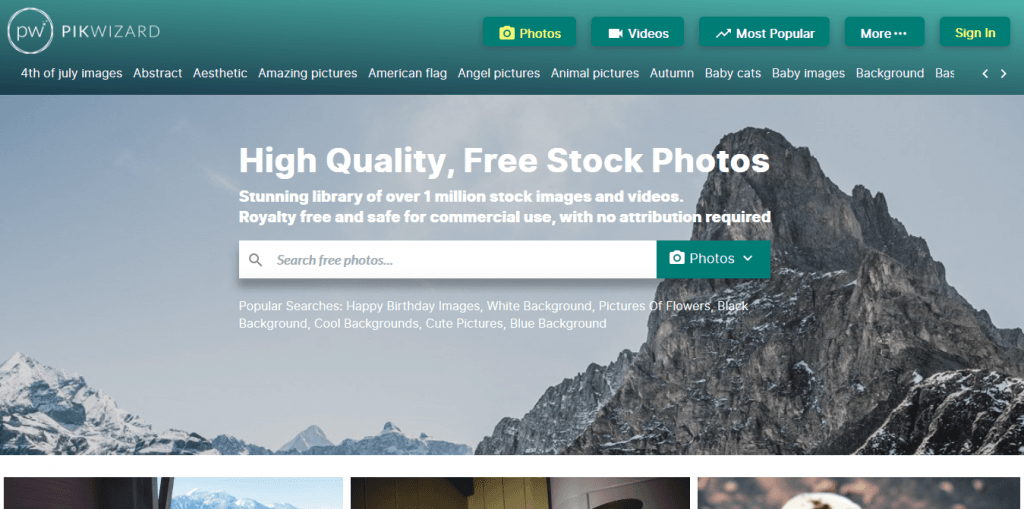 Operated by a premium content curating agency Wavebreak Media Ltd, Pikwizard offers a balanced mix of artistic and commercial style free-stock images and works great for all local online marketing.
They have an additional feature called DesignWizard, which allows the user to edit these images online and download them for free.
They have an archive of more than thousands of modern stock images, contributed by various stock photographers across the globe.
Pikwizad covers all the popular categories of stock images with its modern and trendy approach.
They use their own custom license, which doesn't allow the use of these high-quality images for resale or products which involve resale.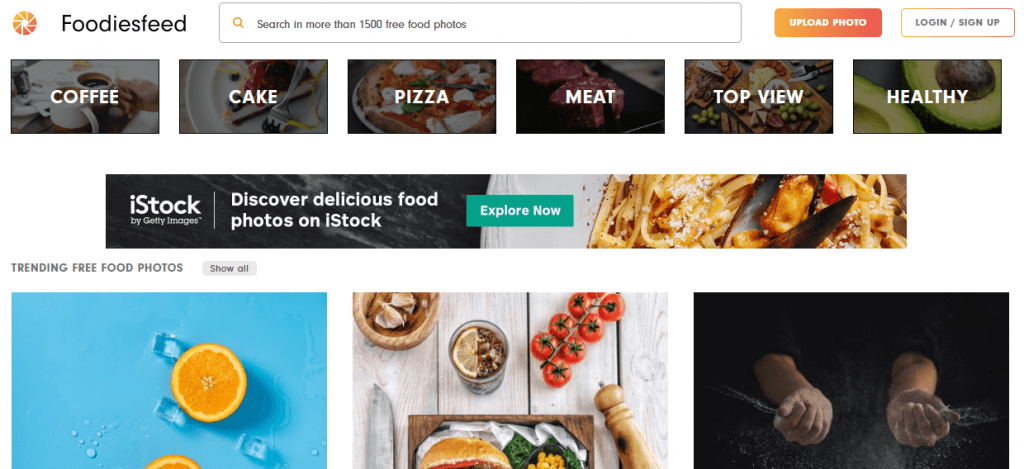 Foodies Feed is a great source that provides thousands of beautiful food pictures in high resolution. It is definitely the perfect image source for food bloggers and also for making food videos.
All the photos on the site look natural and realistic and are completely free to download. Food photographers from all around the world share their pictures on this site, and you can also submit your pictures if you want to. Its ultimate goal is to make the online space related to food more beautiful and give a new perspective to food pictures.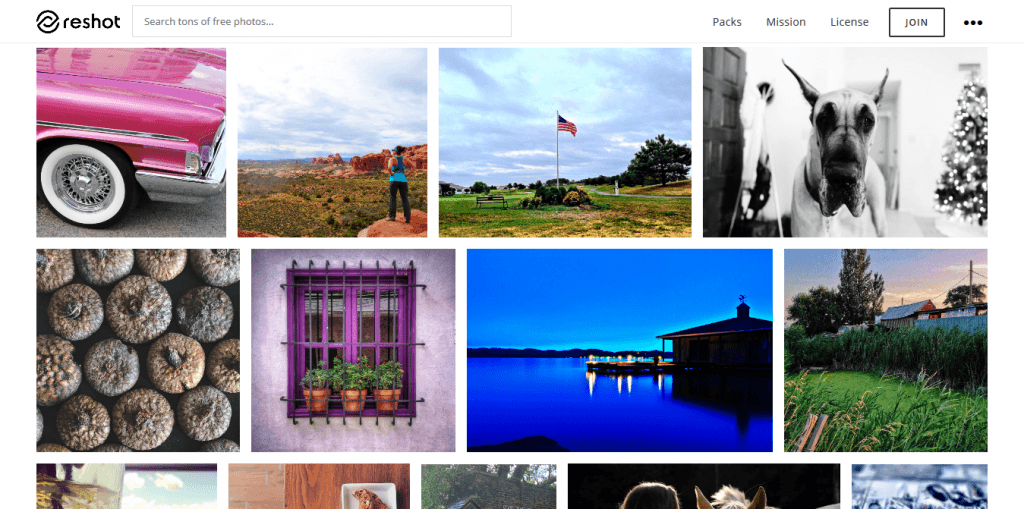 Reshot is a free-stock image platform that works with a mission. Their motto is to make a community of creative creators via a free exchange of the world's best visual content.
Their stock images are influenced by the free-spirit of their contributors, which is vivid, unique, extensive.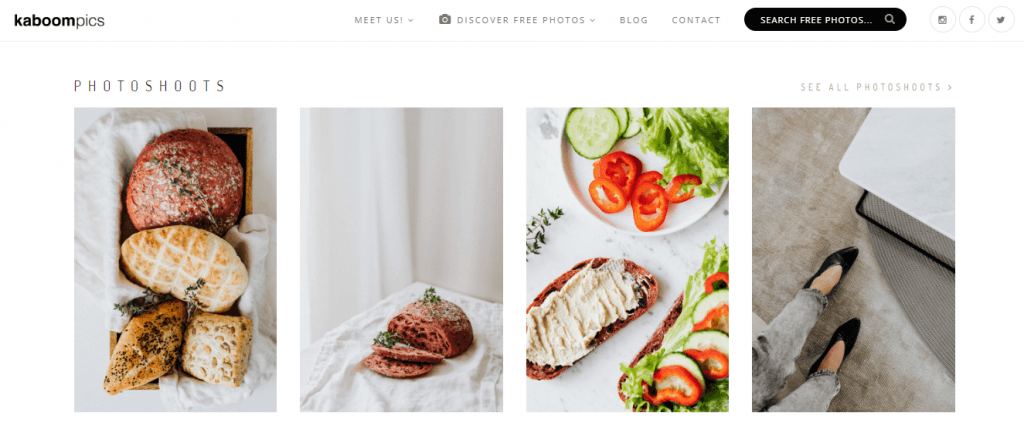 This free stock images website provides photos related to abstract, architecture, nature, food, fashion, lifestyle, landscapes, etc. The owner of the website herself shoots pictures and uploads them. Every month, over 70000 people from across the world visit this site for downloading pictures.
Photos from this site are also uploaded on websites like Pexels and Pixabay. The photos also appear on BBC, CNN, Forbes, Cosmopolitan, Yahoo, Buzzfeed, Hubspot, and many other popular sites. All the images are free to use for commercial purposes without any restrictions. It is one of the most popular sites for interior design images.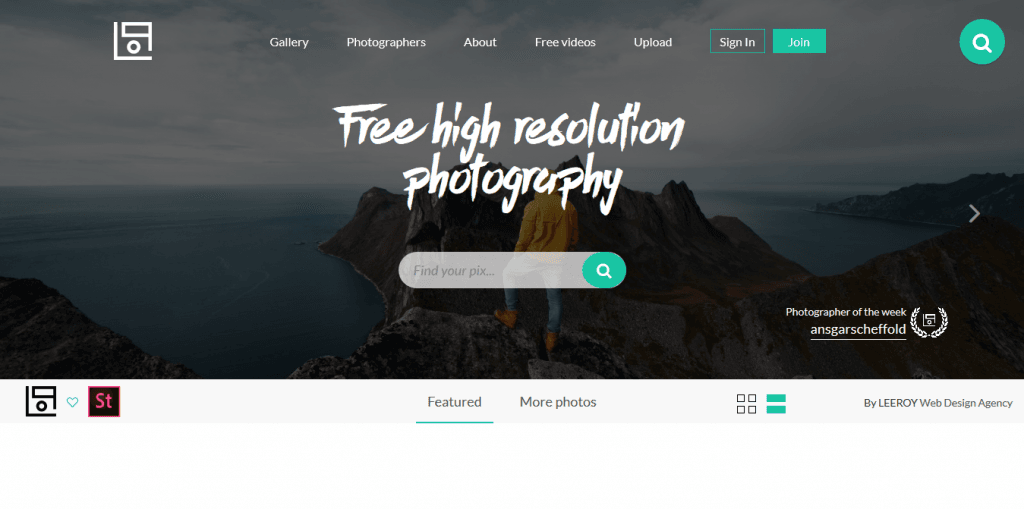 Life of Pix is a brainchild of Canadian Creative Agency LEEROY. It is a Stock-image website that puts up news images every day.
Life of Pix carters aesthetically artsy pictures for creative use. They have a very edgy website that will definitely grab your attention. Life of Pix also offers free stock-videos, clips, and loops under its peer domain – Life of Vids.
It has high-quality pictures listed under Public Domain. There is no copyright risk incorporated in commercial or personal use of their images.
While there is no limitation on downloads from the end-user, Life of Pix allows the distribution of only 10 pictures. Higher volumes require written consent from their team.
It is affiliated with Adobe Stock as well.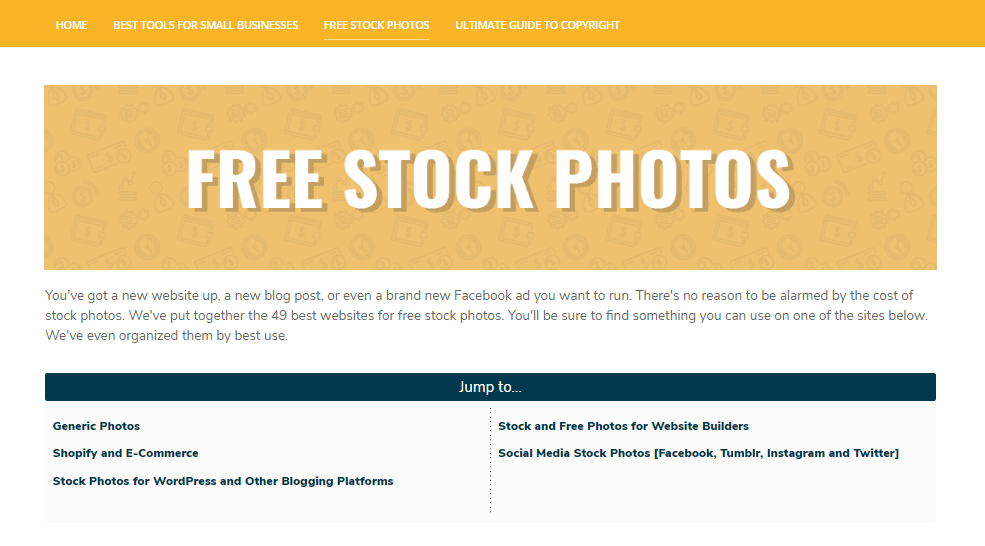 Handpicked and high-resolution pictures can be found on Raumrot, presented in different ways and styles. Photos related to a lot of topics, such as Business, Food, and beverages, Nature, Sports, etc. are available for free. There are stunning lifestyle images for modern creatives.
The creators appreciate it when you give them the credits while using the images for personal or business purposes. Just go through the rights that are reserved related to editing and re-sharing. Other than that, it can be used freely.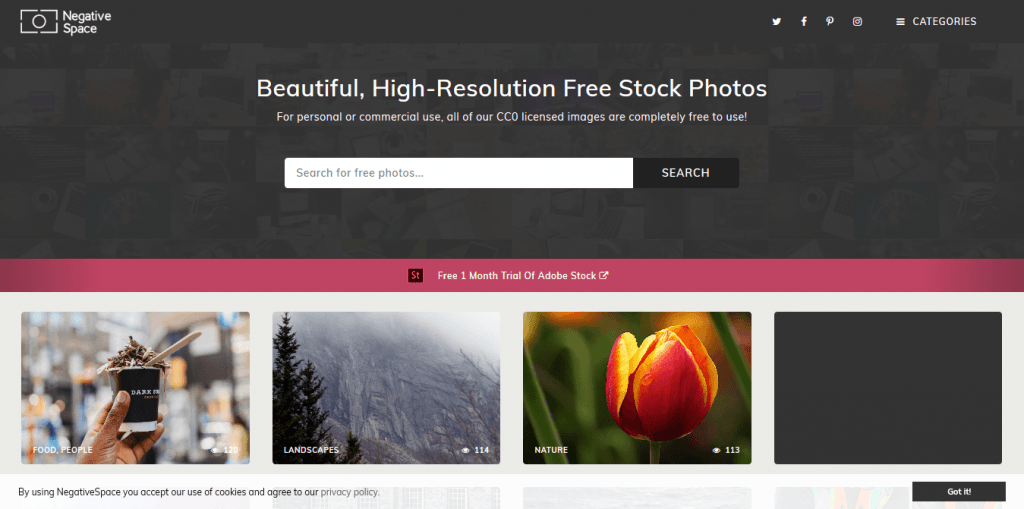 Part of the picture which is in focus is called Positive Space and the blurred part is called Negative Space. The negative space complements the beauty of positive space.
Justifying their name, this free stock-image website serves the purpose of bringing local photographers and their high-quality in focus by providing a negative space.
With a wide range of available free-stock images, negative space uploads new photos every week.
The contributors have to go through a detailed screening process to get their work accepted. This, in turn, assures quality content by Negative Space. They follow the Creative Commons Zero license policy – this involves free usage for commercial purposes.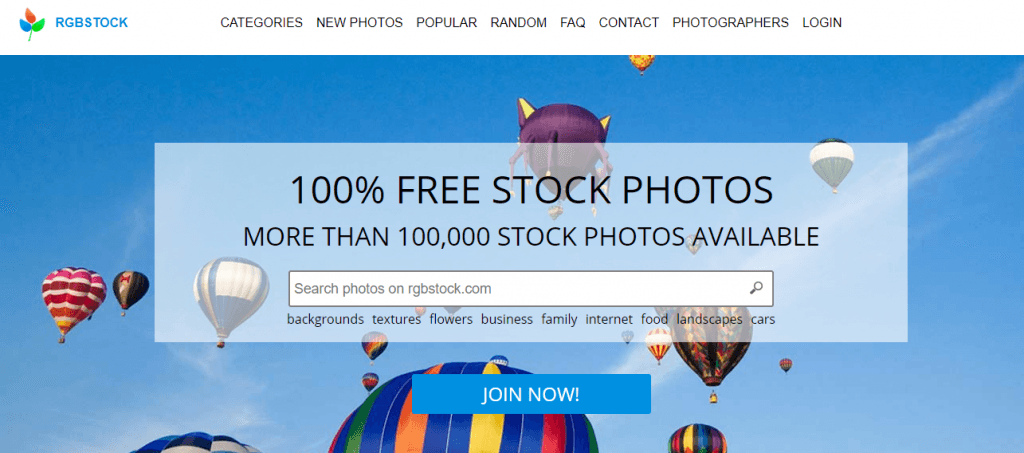 In order to download photos for free from RGB stock, you just require to do a quick sign up using your Google account and you are good to go. A team of graphic designers and photography enthusiasts have created this site. They created it with the purpose of providing images for those who cannot pay for them. They run the site by earning from affiliate programs and ads.
You can upload your own gallery on the website, if you are a photography enthusiast. The team will examine each photo and approve the pictures which they find the best. Thus, only high quality photographs are exposed to the public for use.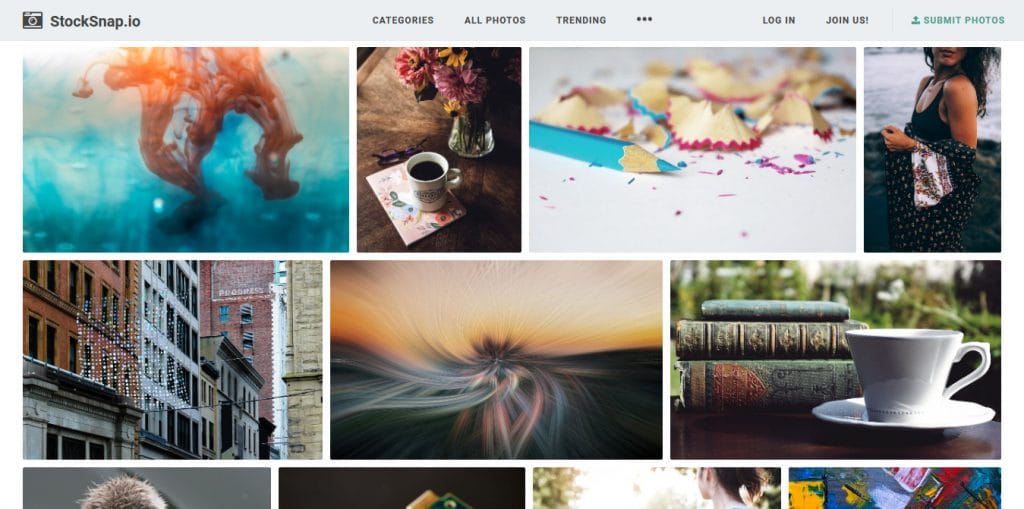 StockSnap is home to the most eye-catching and fine-detailed images on the web, and they offer everything for absolutely free. No copyrights and no attribution required, you can use the image wherever you want.
They have a rich bank of trendy modern images, which can be perfect for your blogs, social media, or advertisements.
Moreover, if you have specific requirements for social media image sizes, color, angle, or lighting; this is the place to search.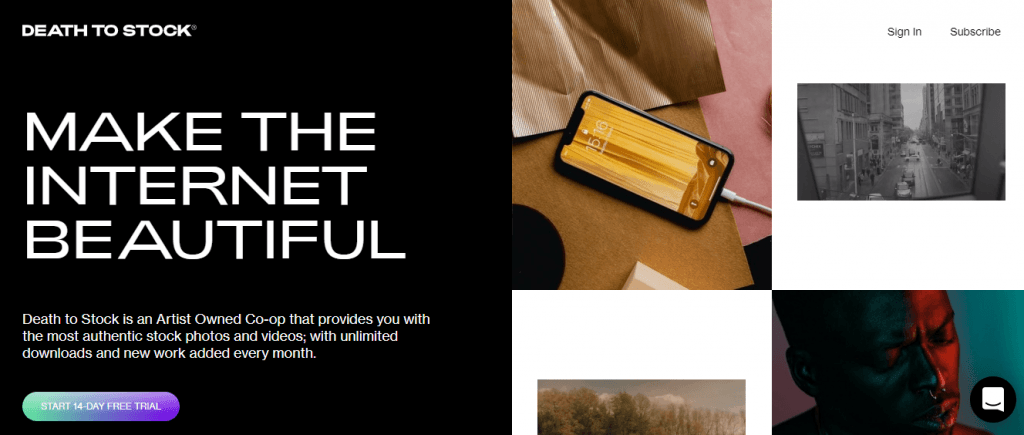 This is a unique stock image website where photos will be sent to your inbox directly every month. They work with their network of artists from all around the globe to produce content. They give the final touch ups and then deliver the images straight to your library. All the images are curated on the basis of your distinctive requirements.
The team is also working on adding videos on the platform. There are options for membership available providing a 14 day free trial period. They even provide scholarships for nonprofits, artists, and educators in need.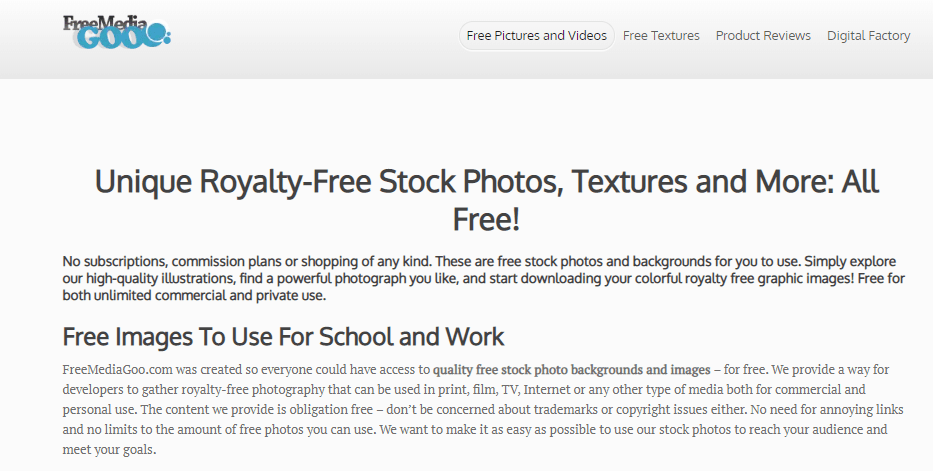 Free Media Goo is a rich depot for quality royalty free stock images and backgrounds. These can be used by developers in print projects or on the internet. There are no subscriptions, commissions, or sales of any kind. The content that is provided by them is free of any kind of obligation – which means that you do not need to worry about trademarks or copyrights.
If you have used their images in any creative project, you can send them an email for the same. They are planning to launch a publication soon where they will publish all the B2B content marketing strategy created using their images.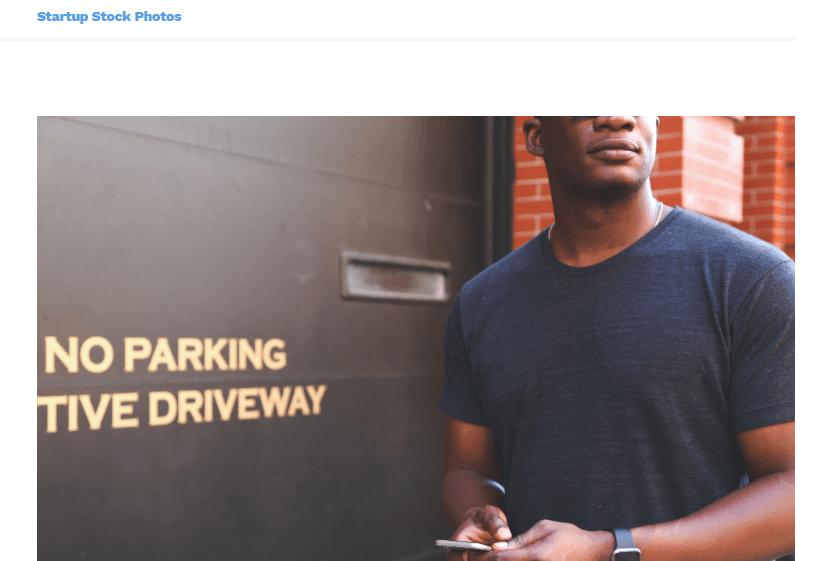 Startup stock is a small repository of stock photos related to startups. There are photos related to office environments and working professionals. Therefore, you can easily find images for putting up on your business website or blogging site.
You will not find a wide variety of images and it is also not updated too often. But they overall have a good collection of stock photos. The owners say that whatever time they get from their work, they use it for finding and sharing creative working spaces with other creators.

Split Shire is a massive collection of high definition images for personal as well as commercial use. There are photos related to nature, animals, fashion, automotive, technology, people, weddings, things, interiors, landscapes, blurred backgrounds, and a lot more! They also have a section for free videos.
In addition to that, almost every day, new photos are added to the collections. Being a photographer himself, Daniel, the owner of Split Shire, has shared the hard work of 10 years on this site. He says that he wanted to help graphic designers especially, as he knew the struggle of finding good photos for projects.
The pattern library shares a valuable collection of beautiful patterns that are uploaded by talented designers from all over the world. It features a small accumulation of abstract patterns that you can use as backgrounds in your projects.
In addition, it also has some geometrically patterned backgrounds. All these patterns are presented in vibrant colors, which are surprisingly soothing to the eyes. Tim Holman and Claudio Guglieri, the owners, are working currently to add patterns to the site. You can also submit your own designs to them and your tileable patterns will be added to the website's library.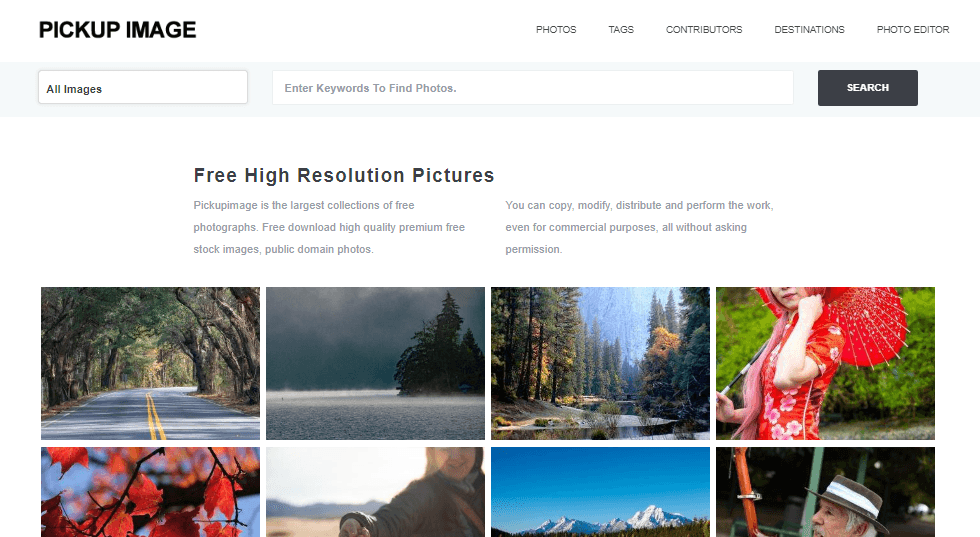 If you are looking for some good pictures for your travel-related articles, Pickup Image can provide you with that. There are quite fascinating and realistic pictures of nature on this site. In fact, it has a complete category of images of hiking trails from all around the world. Also, it is low-key and serves as a travel bucket list where you can see and use the images for personal purposes.
What is great with this site is that you can use the images as well as modify, recreate, and distribute them without any kind of permission! You can use them royalty free for anything your like, even for commercial purposes.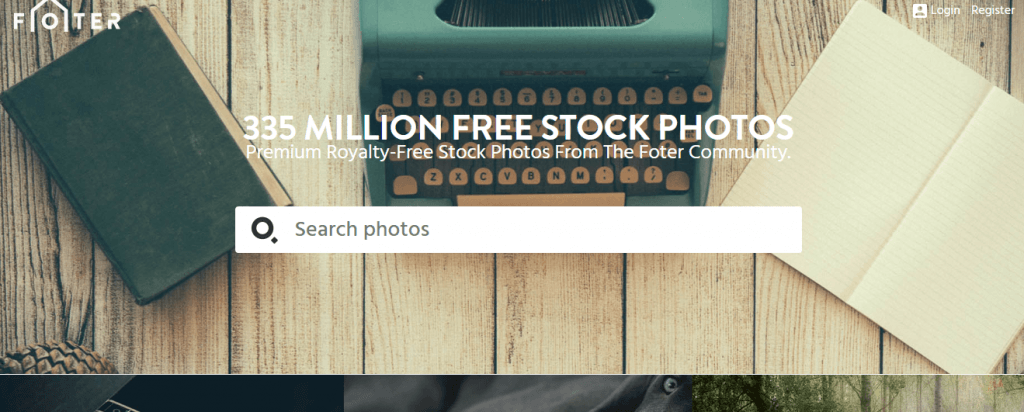 With 335 million stock photos, Foter may certainly have all the images to adhere to your requirements. Every category can be found from education to interiors, festivals to sports, art to animals. They have also categorized images on the basis of ideas, such as decor and furniture, bed and bath, pet store ideas, etc.
You can sign up for free and explore one of the most popular stock image sites and share your best images and videos with people worldwide.
What are you waiting for?
So here you are, with a list of all the places where you can find the perfect creatives for free. After this huge list, we can assure you that your perfect picture is right around the corner. Not to mention that these websites are a valuable resort for all designers, marketers, bloggers, or anyone who wants to try something new; don't hesitate to edit or convert them (From HEIC to JPG, For Example); remember that you use the correct license so you don't get in trouble. Use these images for video thumbnails and post your videos at the best time to post on Youtube.
RecurPost helps you extend your post's reach by sharing it on multiple platforms in just a few clicks. You can schedule Facebook posts on personal profiles, pages, and groups. You can schedule Instagram posts on personal and business profiles to share stories, images, and reels.
RecurPost allows you to schedule tweets on your Twitter account to reach out to people connected to your business. It enables you to schedule LinkedIn posts on your personal and business pages to repurpose.
You can schedule pins with the help of a Pinterest scheduler to attract visual media lovers to visit your site. A great way to attract local buyers is to schedule Google Business profile posts with a call to action button. RecurPost is among a few social media tools that allow posting on Google Business profiles and personal profiles of various platforms.
Meanwhile, you can grab a look at RecurPost, which is one of the most dependable free Hootsuite alternatives. RecurPost has cool features such as social media bulk scheduling, white label reports, etc., wherein you can divide and organize your updates according to priorities and projects, making it the great socialpilot alternatives of all time.
P.S. Knowing how to post on LinkedIn or posting on social media using these free stock images works great for your blog or profile's overall look.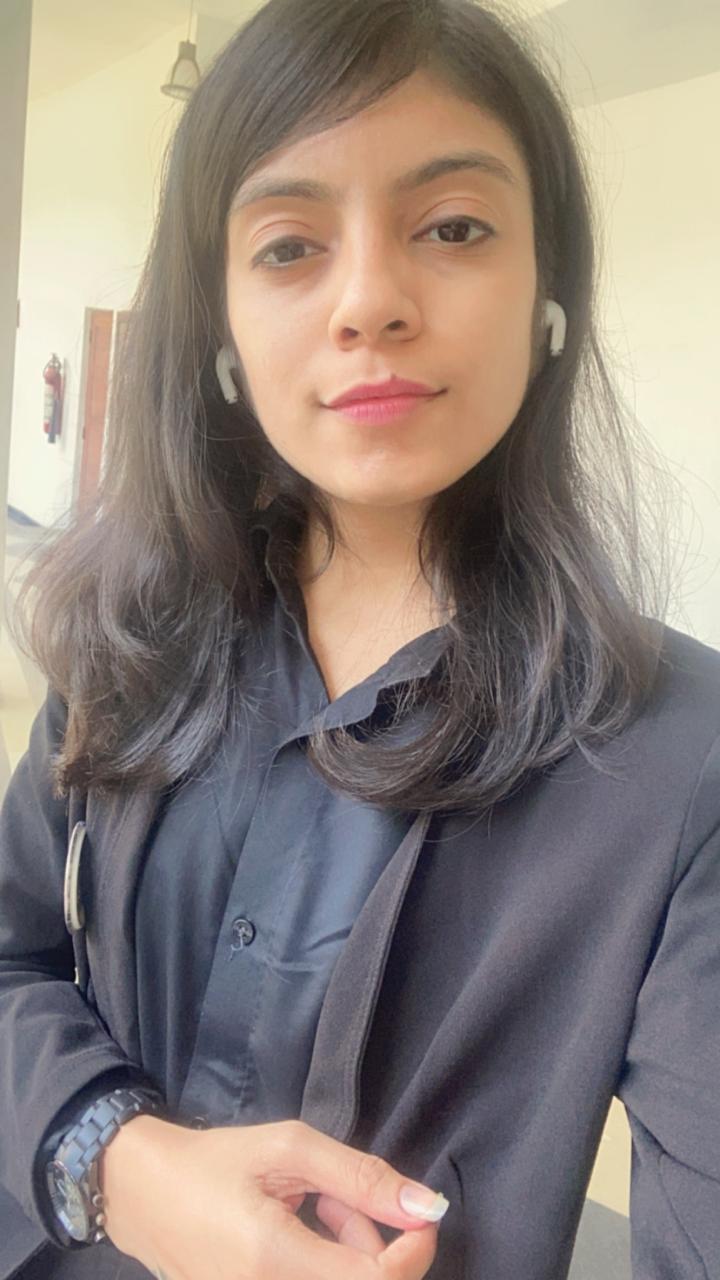 Amaiya Rathi is a Senior Content Writer at RecurPost. She helps RecurPost communicate with their readers in their own language. Whether it is the web copy, social media posts or blogs, Amaiya has worked on all aspects of copywriting. You can reach out to her at [email protected].