With the growing popularity of social media, the need for online presence has increased to an unbelievable level. It has become quite difficult to reach your audience without the use of social media. There was a time when consumers used to rely on marketers for the choices to make but now the scenario has completely changed.
Now consumers are not buying what they want to but instead, they are buying those things which they see others are buying (influencers, celebrities, or friends). Being a marketer it has become important to find new and innovative ways to attract the audience towards your product and build a reputation for your company by opting for a social media scheduler for acing the online presence game. But what is that innovative way? When recommendations come from someone we trust the chances of closing the sale increase, this is the reason why influencer marketing is on the rise.
Influencers are not the family or friends of the customers but still trust their opinions. Why? Consumers trust these influencers as they like to follow them, they want to be like them, and they connect themselves with the influencer on a psychological level.
Consumers prefer the influencers' opinions instead of the brands' advertisements. 17% of marketers spend half of their marketing budgets on influencer marketing.
Marketers believe that influencer marketing has been generating amazing results for their businesses. Instagram is the leading medium platform for influencer marketing thus marketers prefer spending more on Instagram influencers.
There is a rise in influencer marketing as well as affiliate marketing because influencers build a friendly rapport with the consumers; consumers can connect with them and feel that influencers will give the correct advice.
What is influencer marketing?
Influencer marketing refers to a brand's collaboration with a social media influencer (who has many followers) with the purpose of strengthening brand name in the minds of customers.
If this idea works then you will be able to establish a name in the market. Marketers were reluctant to use influencer marketing as a part of their marketing strategy but now influencer marketing is an important part of their overall strategy.
The followers of the influencers often treat the followers as real-life consumers of the products and they share their valuable opinions with them. Their recommendations are a credible source for the followers to rely upon.
Why you should rely on influencer marketing?
Being it a new way of marketing marketers fear to adopt this strategy. But you need not worry we are giving you the reasons why you should rely on influencer marketing:
1. Builds trust
The most effective way of marketing your product which will persuade your customers to purchase your product is word of mouth marketing. Even we as marketers would prefer to go with the recommendations of someone upon whom we can rely on.
74% of customers claim that they rely on referrals for the purchase decision. This shows that how customers rely on recommendations made by influencers than the advertizements, tv commercials or newspapers. Most of the sales which are taking place are because of the influence of these influencers.
2. Influencers know their audience
If you collaborate with an influencer who knows in and out about their followers then it would be the best option of marketing that you should go with. Whether be fashion, business, or anything else influencers should be aware of the customer's choice, preference, etc.
If the influencer will be aware of the customers, it will be beneficial for them to engage the users and influence them towards the product or the company.
3. Best investment for the marketer
Unlike traditional marketing strategies, influencer marketing & affiliate marketing is quite inexpensive and generate returns/ profits faster. You will be able to generate higher returns with lower investments comparatively, and your market reach will also expand exponentially.
4. Influencers drive traffic
Bringing traffic to your website, store, or social media channel is very important because, in this way, one can analyze or calculate how many people are aware of your product and how many people are getting convinced by this marketing strategy.
5. They become brand boosters
As they are marketing the product, they will become strong marketers and supporters of the product. There are many people who follow them who switch to those products which their influencers are using. This will be a value generator for the company and will take the company to great heights and give a good boost to the brand.
6. Influencers are information providers
When you want to share a message or any information with your customers about discounts, the launch of a product, offers or any other thing – the most viable option for you will be influencers. They can share the information with the masses within minutes.
7. Mass reach
Influencers have a huge amount of followers and this will be beneficial for the marketers to take advantage of the following of the followers. These chains of followers are the potential customers of the brand. The influencers will persuade people to purchase the products and follow the latest trends of the brand.
8. Influencers convert leads
Leads are the potential customers that can become your future consumers. When a person will visit your page he/she will see what are you promoting and will definitely give a thought to it. Eventually, he will get influenced by the influencer and the user will turn out to be a loyal user of the product.
How to create strategies for influencer marketing?
Be it any marketing plan, you need a strategy to follow to achieve your desired goals. A strategy that you should follow for influencer marketing:
1. Research and explore
The first and the fore step, or a strategy you need to adopt before starting with influencer marketing, is research. If you have just started with influencer marketing, you must focus on only one platform or network.
Later on, you can expand with the other networks. First, you must develop a good market reputation to expand further. Otherwise, all your efforts will go in vain. You should be well aware of the network you choose so that it will be helpful for your product.
Influencer marketing also depends on the product line you are dealing with. While researching, you need to find which type of influencer will suit your product or your company. You must also clarify that you are going for a micro-influencer or celebrity influencer.
Micro-influencers are no different from influencers it's just that scale is smaller. Micro-influencers are people with less than 15k-20k followers. If you are going with micro-influencers, the compensation you need to pay them is less than those with more followers.
2. Choose an influencer marketing campaign
Once your research is completed, you need to choose which type of influencer marketing campaign will help you to accomplish your goals.
There are a few types of campaigns that you can choose from:
Gifting
Social media mentions
Brand ambassadors
Influencer takeovers
Contests
These were some of the most common techniques that marketers use. Using these campaigns influencers will easily be able to reach their followers and your work would be done.
3. Identify the audience
Before you select the right influencer, you need to identify who is your target audience you want to cater to. Identifying your target audience is a must, as it will help in choosing the right influencers who can easily connect to your set of audiences. Create buyer personas so that you can identify your audiences.
4. Identify the right influencers
Finding the right influencers is very important, as your brand's reputation depends on them. You need to be aware of them, their followers, their marketing methods, and how effective they are in marketing.
You need to find that influencer that shares your audience with them. It means that the target audience should be the same for both of you. Influencer search tools like Modash & Hypeauditor let you search a database based on your audience criteria. Once you have found the right influencer, you can contact them and further collaborate.
5. Be clear with your strategy and message
The reason why you chose influencer marketing should be clear in your head. You are going with this strategy mainly to promote your brand and improve your ROI. Through this, you wish to target a new user group or want to upgrade your existing users.
You need to state to influencers and what type of message they need to convey to their followers so that the right message is delivered to the users. You must clearly mention the marketing structure or flow you want the influencer to follow.
6. Keep reviewing and analyzing
Keeping an eye on the results you are generating is necessary because if you don't, all the money and time invested by you on marketing or your personal blog will be of no use.
You constantly need to measure the results, how the marketing proceeds, and what changes can b2b lead generation to the betterment of the brand or product. Keep on updating yourself with the changes so that you can implement those changes while marketing.
How to value influencers?
There are various factors that will help in deciding the pay of influencers; some of the factors are:
The platform chosen for influencer marketing
One of the key factors that influence the pay of the market influencers is the social media platform that is selected for marketing.
The pricing depends on the choice of the media platform. Instagram turns out to be the top choice for marketers as the engagement level of Instagram is the highest. Snapchat, Youtube, and TikTok are other leading platforms that are used for influencer marketing.
Product
The industry and product line also affect the influencer cost. Influencers will cost more for a luxury product than a normal one. The more costly your product is more you will have to pay the influencer.
Followers
The influencer's number of followers is an essential factor that influences the pay of the influencer massively. Influencers charge more if the number of followers they have is more because more will be the more followers, more will be the reach of the brand to the customers.
Engagement of influencer
Firstly you need to ensure that the number of followers that the influencer has is fake or real. You can find whether the account has real or fake followers by checking the number of views, comments, or likes
You will also have to check whether the social media influencer is active. Also, check how many people are getting influenced by the influencer. The higher the engagement higher will be the brand reach of your company. More engagement will lead to more dollars out of your pocket.
Requirements of campaign
More requirements from the influencer more will result in a higher cost of influencer marketing. The more you want the influencer to post for you, the more they will charge you. You should have a list of your requirements from the influencer so that the pay can be decided accordingly.
Conclusion
Influencer marketing is an evolving medium for marketing your products and reaching mass audiences. This type of marketing will help you increase traffic for your product & help you promote your own personal blog. You also need to market your products simultaneously and bring changes in your marketing style.
RecurPost is a social media scheduling tool that allows you to schedule posts at a suitable time, making RecurPost one of the best free Hootsuite Alternatives and also the best Socialbakers alternative.
RecurPost is a trusted social media management tool. It allows you to plan, create, schedule, and analyze posting on major platforms.
It allows you to schedule Facebook posts on your profiles, multiple groups, and pages. You can schedule Instagram posts with reels and stories to entertain your audience by sharing information with fun.
You can also schedule LinkedIn posts on your personal and business pages to build your network of professionals related to your industry. RecurPost lets you schedule tweets and start a conversation with people who belong to your niche.
Also suitable for visually inclined marketers, RecurPost is a perfect Pinterest scheduler. It is possible to schedule Google Business Profile posts with a call to action buttons to attract local buyers and grow business.
Influencer marketing is booming nowadays because people prefer the advice and opinions of the people they look up to, and influencers are one of them, even though they use social media bulk scheduling to post their stuff online in advance.
So this was a brief guide for you on influencer marketing; you can use this whenever you face any difficulty in influencer marketing.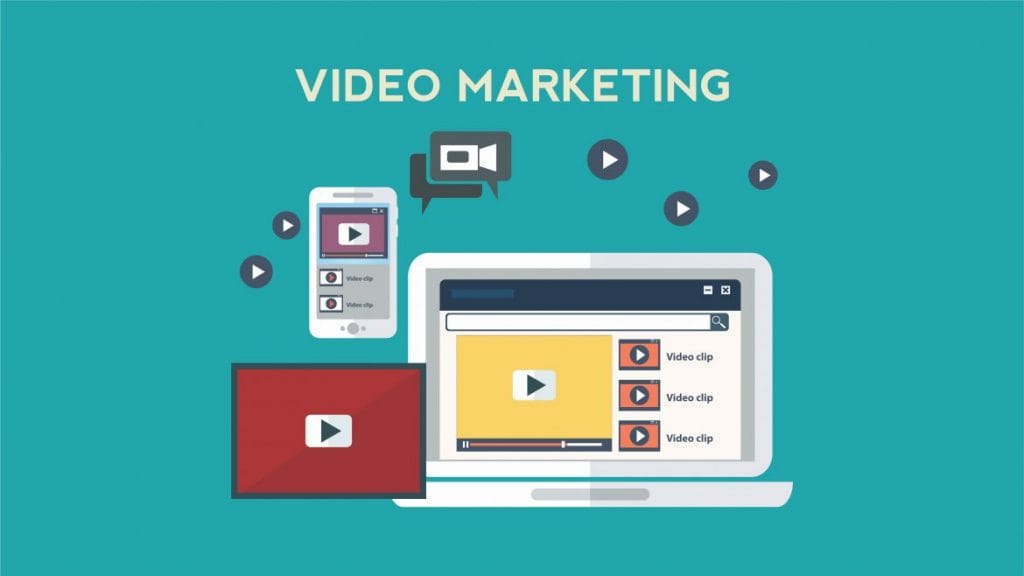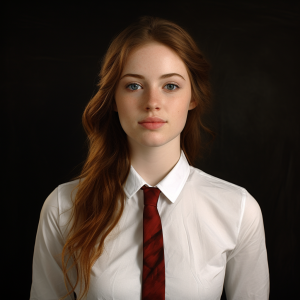 Debbie Moran is a Digital marketing strategist with 5+ years of experience producing advertising for brands and helping leaders showcase their brand to the correct audience. She has been a part of RecurPost since 2019 and handles all the activities required to grow our brand's online presence.