Curating content with RecurPost is a quick process. While we support the usual content curation techniques such as uploading via CSV, importing from your social accounts and integration with other apps via Zapier, we have a number of extra options for you to add content to RecurPost.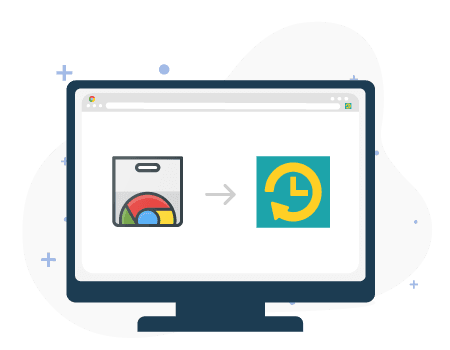 Share Posts While Browsing Internet with Our Chrome Plug-in
Through RecurPost's Chrome Plugin, you can add content from different webpages that you are browsing into your RecurPost content library directly from your browser.
Not only does it save you time but is also super convenient as the action is instantaneous. The post you add to your RecurPost using the plugin will go out to your social accounts as per the schedule of your selected library. This can be done when you schedule Facebook posts, schedule Instagram posts, schedule tweets, and schedule on other platforms too.
Add RecurPost Chrome Plugin to your browser today by clicking here
Get Newly Published Content Using RSS Feeds
RSS Feed is one of the easiest ways to get content from your favourite websites directly in your Feeds on RecurPost. Through it, you'll be able to keep track of everything that your preferred website posts.
You can further approve the posts that you like and it will appear in your selected library instantly. You can even make edits to your approved posts and change their title to what suits you the best. These posts will then go out to your social accounts as per your set schedule.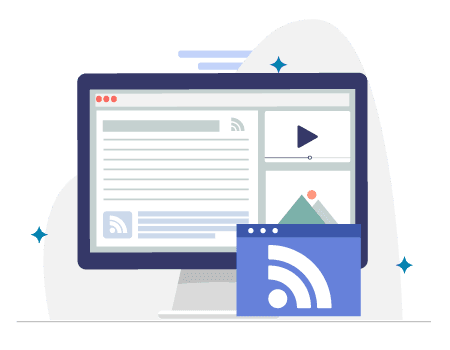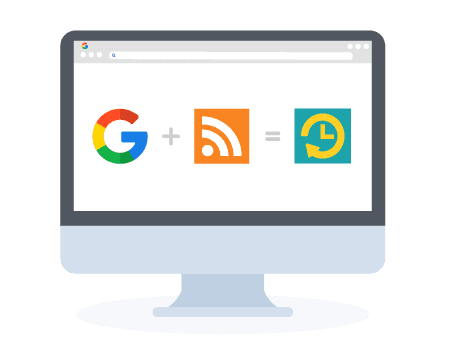 Setup Google Alerts And Get The Best Content Out There on the Internet
Finding the right content to share and at the right time is indeed a difficult task. When you have a business to run, you often don't have the time to curate effective content.
To help you with that and to make curating content easier, our social media scheduler decided to work with Google Alerts.
With the help of Google Alerts, you can subscribe to topics that you are interested in. Whenever Google finds something share-worthy, it will send it to your RecurPost Feed. You can then use this content to schedule LinkedIn posts, schedule Google My Business posts, and when you are using the tool as a Pinterest scheduler.
From there, you can easily approve the ones you prefer and have them appear in your library.