What is Content repurposing?
Content repurposing is also known as content recycling. As the term suggests, it is the practice of reusing your content or some elements of it to increase the reach of that content. A piece of content can be transformed into an image, infographic, video, or simply used as it is for repurposing. The main idea behind content repurposing is to drive new traffic again and again from the same old content.
You might have a list of blogs that went viral for a time and then got lost somewhere down the weight of the new blogs you kept publishing. Churning out new great content is great, but your old content needs justice too by getting repurposed on different platforms using social media scheduler! That's the reason why content repurposing is such a cool idea. You can give your old posts new life and continue building value.
Why is content repurposing important for you?
Stagnating organic traffic is the last thing you want to see when you look at your website metrics, but it's a problem that every digital marketer struggles with at some point. Those ups and downs in the traffic can occur because of industry changes, change in interests of your audience, the number of new content produced by you, or the relevancy of your old content.
Sometimes, all your content needs is a little nudge and repurposing in order to keep your audience interested. Thus, to instill your content repurposing efforts, here is a list of benefits that will help you make up your mind.
1. Keep reaching new audiences
The #1 benefit of repurposing your content is that it will reach new audiences again and again. When you publish content for the first time, the reach or interaction might be average. Then, over time, it picks up the pace and performs a little better. When you repurpose it and publish it in new formats, it will reach audiences that otherwise might have never found it. It will also reach the people who newly started following your account.
2. Boost your organic visibility
Doesn't matter how much you invest in paid ads, organic reach is what your website craves for. The repurposing of structured content in various forms will give you a major boost in organic exposure and traffic. And if you publish your content on various sites, you'll also have the benefit of building backlinks for your website.
3. Strengthen your message
When the merits of repurposing content are listed out, experts state that repetition is important while marketing. According to Marketing's rule of seven states, your target audience needs to hear a particular message at least seven times before making a purchase decision.
Therefore, instead of once covering a topic or issue and letting it fade into history, implement a content repurposing strategy to deliver your message consistently to your target audience. This works well when you start with high-value, trustworthy content. This makes it easier to identify new ways to emphasize your message.
4. No need to build everything from scratch
When you repurposing your content, it makes the content much easier to scale. In other words, you do not have to prepare every blog, design every infographic, or make any video right from scratch. One single blog can be used in multiple ways and uploaded on multiple social platforms. You may use a fresh piece of content as the basis for blogs, videos, social media posts, webcasts, and more. For example, you can pick up an article that you wrote previously, and then convert it into an infographic or even a YouTube video.
Best practices while repurposing your content?
Let's have a look at some of the best practices for repurposing content, that will ultimately make you a pro at this task and will enable you to craft out a content repurposing workflow.
1. Select evergreen pieces of content
Evergreen content pieces are those that don't lose value over a period of time. For example, you published a blog about some latest update announced by Facebook. Well, you cannot use this content for repurposing. When you repurpose blog content into other forms, it will become yesterday's news.
On the flip side, if you have written a blog about 11 easy ways to start your YouTube channel, you can easily repurpose it anytime because it works great in terms of the buyer persona. Thus, you need to find out the blogs or posts that are evergreen and then repurpose them in new forms.
2. Accustom the selected content into different formats
Your content needs to be designed into the desired size according to the selected social platform. If you are posting your repurposed content on Pinterest, you need to prepare a vertical image to get the maximum impressions. If you wish to upload it on Instagram, you need to create the post in a format of 1:1 or 3:4.
3. Divide a long-form content into pieces
One great way for repurposing content for social media is to break a long content into smaller bits. For example, you have a long detailed video on YouTube. But, on other social platforms, people want to see short videos and posts. Thus, you can extract a short part from that video that contains the maximum information and post it on platforms like Facebook, LinkedIn, or Instagram. You can do the same with presentations, long-form blog posts, podcasts, and more. The grand vision here is that you probably have a lot of bite-sized pieces of information within your long-form content.
4. Convert your text content into visual
Unless you are a YouTuber, most of your content will definitely be blogs and articles. If that's the case, you are practically having a hidden gold mine of untapped content. Just use it to create infographics, images, or anything visual, and you'll be surprised by the kind of new traffic it can bring for your website or social media channels. Without the need for creating images from scratch, you'll be able to create them in just a few minutes using a designing tool.
5. Submitting Guest posts is a great way of repurposing content
To be very clear, you should restate the same blog again as a guest post. It is obviously not going to be accepted. Instead, take an existing strategy and use that as the base of your guest post. As long as your content is unique and provides value, a majority of websites will be happy to publish it as a guest post on their platform.
How to repurpose content? – 15 easy ways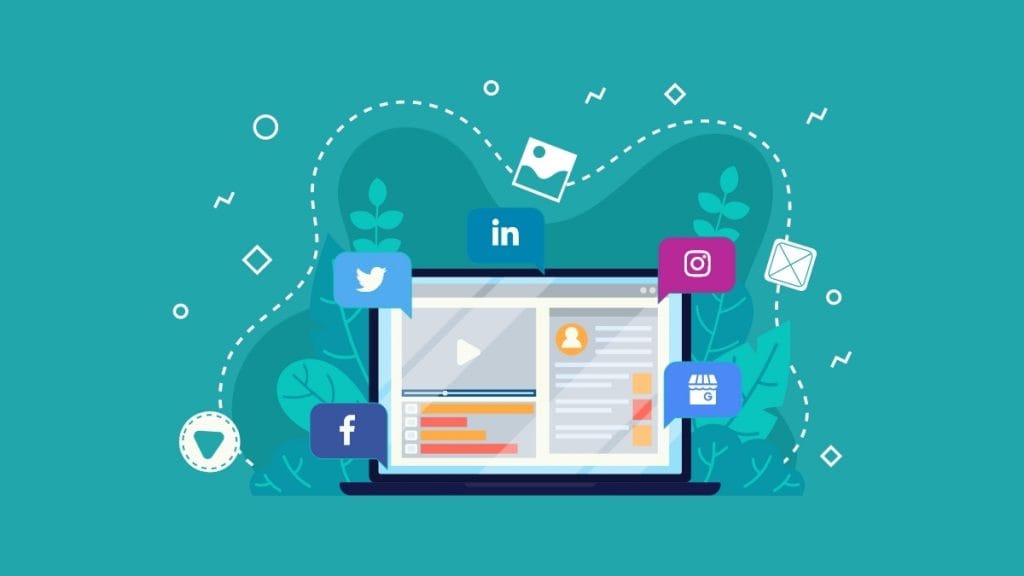 If you are still stuck on ideas, here is a list of some ways to repurpose content with content marketing tools:
Use data from your blogs and turn them into case studies.

Convert blogs into podcasts.

Offer unique guest contributions on topics that you have already written.

Use statistics to post on social media.

Refer to blog content for online courses or certifications.

Use blogs and convert them into short videos.

Prepare an e-book if you have a series of blogs on the same topic.

Update old blogs by adding the latest information.

Post testimonials on social media accounts.

Prepare slide decks and upload them on Slide Share.

Prepare long how-to videos for YouTube.

Republish your existing content on different platforms.

Create instructographics for Pinterest.

Host a webinar.

Repost bits of content as answers on Quora.
Use a content repurposing tool
To make things easier, using content repurposing tools is a great option. There are many tools available that you can use to schedule recurring updates on your social media accounts. RecurPost is one such social media management tool, that allows you to repurpose your content on different platforms.
Using RecurPost, you can automatically schedule google my business posts without being online every time. RecurPost allows posting on other social media platforms as well. You can schedule Facebook posts on your profiles, schedule Instagram posts on your personal and business profiles, and schedule LinkedIn posts on LinkedIn profiles and business pages. Additionally, you can schedule tweets on your Twitter account. RecurPost is the best Pinterest scheduler for taking the privilege of visual media. 
Its social media bulk scheduling & reposting feature helps you generate new traffic without creating new content every time. It does so by repurposing your content and even helps you create variations. As a result, it helps you stay active on social media without having to spend all your time on it. Consequently, you will save hours every week for undertaking other important activities. which makes it the most preferred free hootsuite alternatives and later alternatives.
Especially for Twitter, this feature is going to help you a lot, as Twitter doesn't allow posting the same content more than once. By automatically generating variations for you, RecurPost will help you in saving a great deal of time. It offers a 14-day free trial which you can use for checking out the features.
3 great content repurposing examples
Joe Pulizzi, the founder of content marketing institute, wrote a book about content marketing. As he was running short of time because of his other content obligations, he decided to produce blogs that were relevant to his book. In the end, he used all that material and completed this epic book of all time.
Jeremy and Jason from Internet Business Mastery used their blog posts, read them, and recorded them to upload them on their podcast. Surprisingly, they received 60%-100% more downloads as compared to their featured podcasts.
Brian Dean from Backlinko uses his long-form blogs and converts them into YouTube videos, which receive plenty of views and help him reach a completely different audience.
Takeaway
Repurposing content can prove to be a great time saver technique for those who continuously need content creation. It provides benefits of SEO, increasing reach, and a lot more by just adding content repurposing in B2B content marketing strategies. One single story can lead to dozens of content pieces. You can also see value in planning ahead of your repurposing choices before you start new content for a blog post. So long as you concentrate on adding value to your original content, your repurposing attempts should be effective. Go and fill up the gaps in your content schedule, as most of the work has already been done!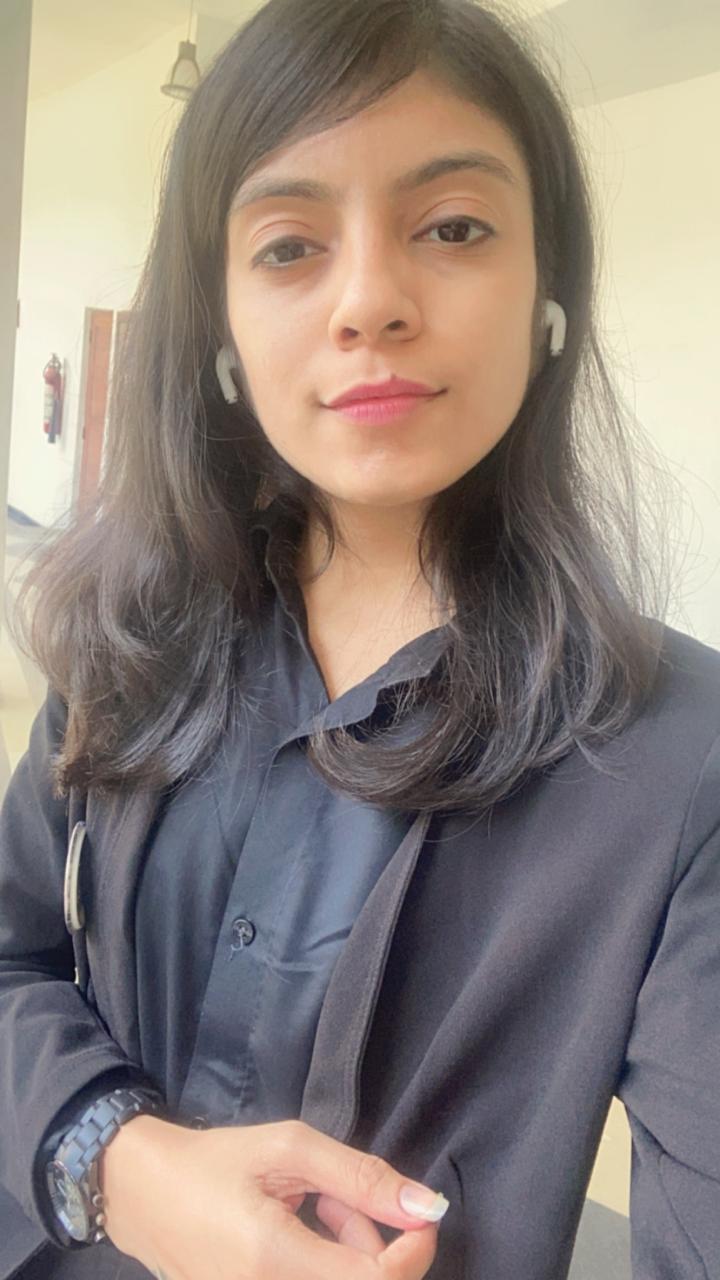 Amaiya Rathi is a Senior Content Writer at RecurPost. She helps RecurPost communicate with their readers in their own language. Whether it is the web copy, social media posts or blogs, Amaiya has worked on all aspects of copywriting. You can reach out to her at [email protected].