Coaching Business is one of the fastest-growing industries in the world, second only to tech. With the growing competition, it has become necessary for you as a coach to stand out in your marketing efforts. You can be one of the best coaches in the world, but if nobody knows about your existence, it doesn't matter.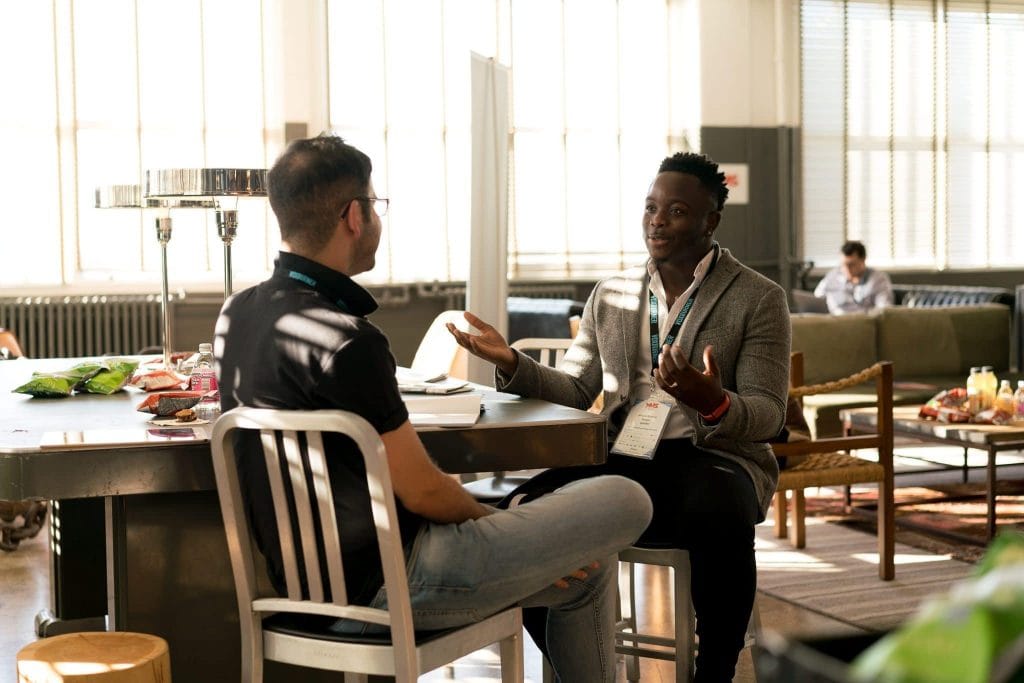 A successful coaching Business professional is someone who can get his marketing right. Instead of just focusing on word-of-mouth and LinkedIn, these professionals also leverage different online and offline marketing tools to stand out in the market. Even for online posting about their batch and anything, they use social media scheduler to keep their online presence up to date.
Here are some marketing strategies that we are sharing with you today:
Create a website or a blog
A website is a visual representation of you and all the great things you do. By creating a visually appealing website, you are inviting your potential clients by quickly showing that you are uniquely capable of solving their problems and transforming their lives.
The first step to a client-winning website is Planning.
It is very important for you to plan the organizational structure of your website very clearly.
While planning for the website, you should focus on your potential clients' needs, wants, and problems. This way, you'll end up creating a website that is relevant and easy to understand who is your target audience.
How to create a website structure that attracts new clients?
Write down the purpose of your existence
Before thinking about your website, make sure you are confident about the value you will offer to your clients.
Be clear about your goals
It is important to know what goals you're trying to achieve through the website. Some examples of goals may include:
Generate high traffic and Get more clients
Create engagement for existing clients
Build trust through communication
Grow your email list
Choose the right keywords
Be specific and descriptive while labeling your pages, services, and other items on the website. For example, instead of just writing services, you can say 'Senior Executives Coaching Services'
Show clear CTAs on your website
Show prominent and attractive relevant Call-to-actions for your website. Be clear about what you want your visitor to do on the website.
Define your audience
Marketing your coaching services to everyone just doesn't make sense. Marketing in any form is effective only if it is targeted towards the right audiences at the right time.
Defining the audience for your coaching business is quite easy. It involves following these five steps:
Identify the problem
By asking yourself what problems you can solve for a client, your target audience will slowly start to emerge in your mind.
By understanding what kind of people will be able to benefit from your service will allow you to stand out from the competition.
Understand the demographics
After identifying the individuals who are facing common problems, it is time to understand the demographics of your target audience. You can break down the demographics into the following categories: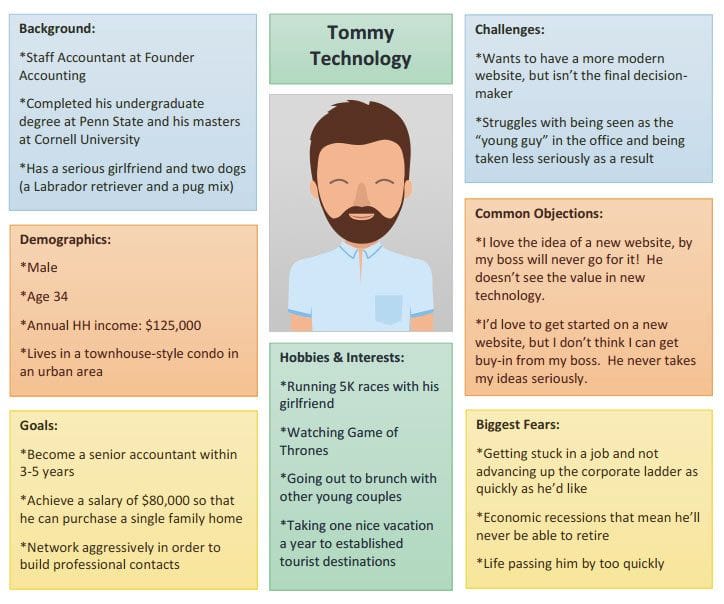 Age
Geographic
Earnings
Family
Sex
Niche
Identify their spending power
Before you can start targeting your potential client, you need to know who has the spending power. It is more applicable when you are targeting businesses or corporates. It doesn't make sense in wasting your time and resources in wooing someone who has no control over the company budget.
You should target those individuals and/or companies who hold a position of power, can exercise influence, can make key decisions, and can pay for your coaching business.
Understand their motivations
It is imperative for you to understand the motivations behind every purchase made by your clients. You need to simply find an answer to this question (As quoted by Simon Sinek) – Why do people do what they do?
It will open loads of opportunities for you to customize coaching solutions for different sets of target audiences.
Visualize the ideal client and create a buyer persona
By creating buyer personas, you'll be able to know a great deal about your potential clients. It will help you to identify information to immediately create a target audience for your coaching business.
To make this even more easier for you, we have created a free buyer persona template and sample for you to download.
Create a winning content marketing mix
Solution to a million-dollar coaching business is a fantastic content strategy. Your content marketing strategy can make you a great hero in front of your target audience.
According to the Content Marketing Institute, this is why you should invest time in content marketing:
Small businesses with blogs on their website get 126% more lead growth than small businesses without a blog section.
A whopping 77% of internet users read blogs.
61% of U.S. online consumers made a purchase, after reading recommendations on a blog.
Businesses publishing 16 plus posts a month get almost 3.5 times more traffic than businesses publishing zero to four articles.
Clearly, it is proven that content marketing works for all kinds of businesses but it is more prevalent in the coaching business due to two reasons:
It helps coaches build strong relationships with their audience and gaining their trust instead of selling them anything.
As a coach it is important for you to create value for others, content marketing does the job for you.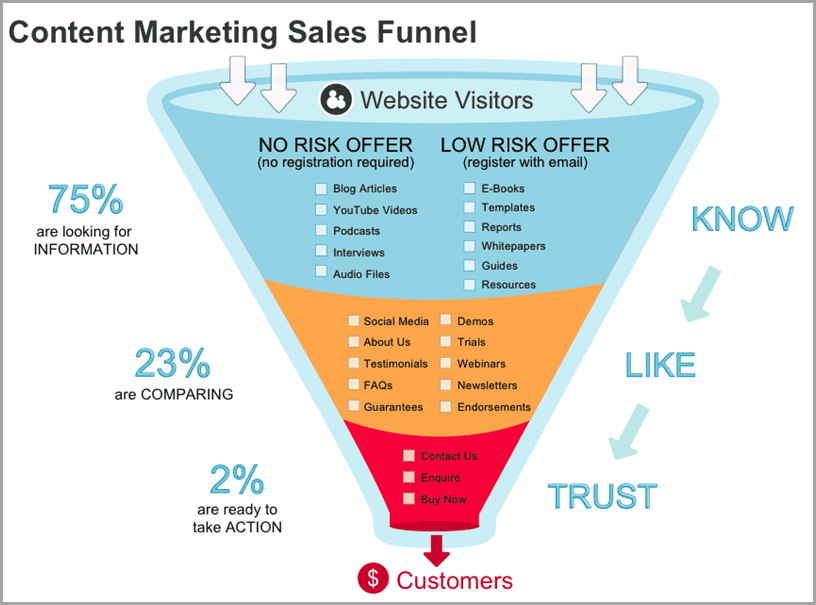 So what all things you should do in content marketing to create a powerful impact on your audience?
Blog Posts
It is recommended for coaches to regularly publish blog posts on their website in order to attract new visitors. Your blog post can be anywhere between 800 to 1000 words in length. It is important that you create a content schedule after thoroughly researching for the industry keywords you plan to rank for.
Ebooks
Ebooks are lead generation tools that can be downloaded by your website visitors in exchange for their contact information. This information can be used by your team to promote your services through email marketing.
Ebooks are generally longer versions of your blog posts with more in-depth knowledge about the topic being discussed.
Case Studies
Case Studies are used to promote client experiences in a detailed and objective manner. It allows you to share the story of your client with the world and in turn help attract future prospects from the same industry.
Infographics
Infographics are used to present data in an organized and visual manner, which looks more compelling to the audience. If you're looking to share lots of information together, infographics are a great content format to do so.
Free Templates
Templates can are ready-to-use content formats that can help your website visitors save their time and resources. For example Social Media Proposal, Blog Formats, Buyer Persona Template, etc. Templates are used as a lead generation tool and are helpful in keeping your audience engaged in the future.
Videos
Videos are one of the most engaging content formats used to educate and inform the audience by successful coaches. Be it Jay Shetty, Tony Robbins, or Garyvee – all of them have one thing in common, they invest heavily in their video marketing strategy. You can create videos as a sample of your actual coaching sessions to provide an actual experience to your audience. Also, videos are the most shared form of content on Social Media, just saying.
Podcasts
Starting a podcast will help your customers to learn from you continuously. It will allow you to develop a strong relationship over the long term. Interview interesting people and share deeper insights about your niche with the audience.
Social Media
Social Media is a distribution channel for all the content you publish on your website. With RecurPost, you can repurpose your content on Social Media with a unique feature like social media bulk scheduling after small intervals to consistently drive traffic to your website. It is amongst the greatest free Hootsuite Alternatives as well as a planable alternative.
However, Social Media is much more than just a channel for your content marketing. It allows you to find new customers, engage existing customers, create a brand online, and leverage your other digital marketing efforts.
Each Social Media Platform is unique and demands a unique strategy to drive online growth. The most common social media networks used by businesses include:
Facebook
Instagram
Twitter
LinkedIn
Pinterest
Youtube
Snapchat
LinkedIn and Twitter are the most relevant social media platforms for coaches. It allows you to share your ideas, thoughts, and experiences with a professional audience. These platforms focus on initiating conversations about different subjects and driving more organic traffic to your website.
Read More: When is the Best Time to Post on Youtube?
Be proactive on Social Media
Social Media is everywhere. Many of us use social media daily for inspiration, motivation, learning, and socializing (of course).
For marketing your coaching services, you need to adopt a different mindset towards the use of Social Media. Nowadays, with the increasing use of social media by brands, it has become difficult to attract the attention of potential clients.
You need to be proactive
You need to be creative
You need to initiate conversations
You need to provide value
Users go to different social media platforms for different reasons.
Think about why you go to Facebook or Twitter or Instagram. What do you interact with on each channel? Each channel has a different purpose and that's why it is important to have a tailored strategy for each Social Media Network.
Facebook
Short Videos, photos and curated content work best on Facebook. Create short videos about simple topics from your area of interest. Make sure you use appealing content and spark a thought in the minds of your viewers. This way they'll be more interested in engaging with your future content.
Facebook also has a live feature that allows you to conduct live Q&As with your audience.
Instagram
Instagram is a photo-sharing platform wherein and is also the fastest growing social media platform currently. You can publish quotes, motivational messages, and HD travel pictures apart from some user-generated content.
Twitter
Users come to Twitter for the latest news, curated content, and to participate in conversations. You can grow your audience on Twitter by sharing relevant content, asking questions, engaging in threads, and helping out people by replying to their questions.
Pinterest
Pinterest is an all-image platform which is more popular among creative professionals for their daily inspiration. As a coach, you can create Infographics about your area of interest using Canva and share it on Pinterest.
LinkedIn
LinkedIn is a professional networking platform which allows you to share your blogs, job posts, and other kinds of content. It is the most important platform for you as it allows you to interact with professionals from your niche. You can write periodic blog posts, engage with people, and share relevant resources on LinkedIn to get more clients.
Use RecurPost to schedule posts on multiple platforms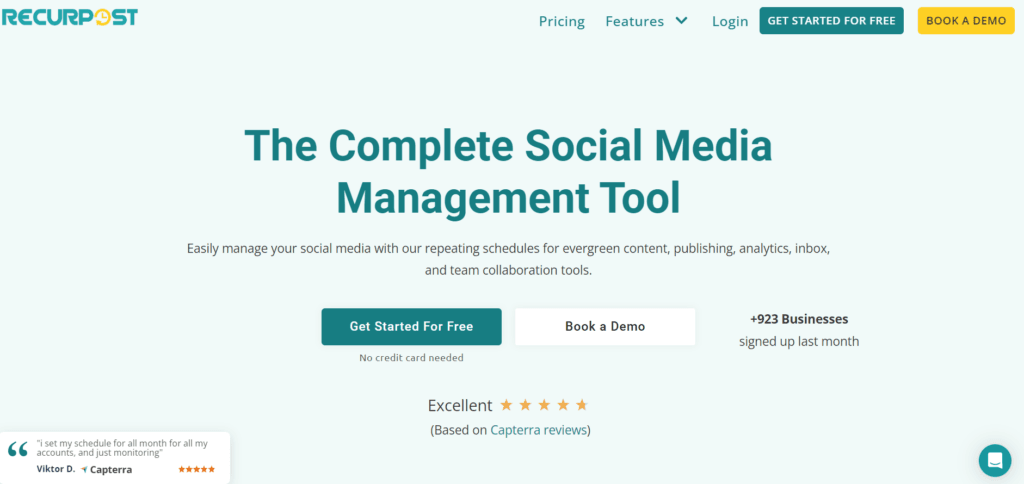 RecurPost helps you in creating your style bible on social platforms. It allows you to schedule posting repeatedly and analyze the outcome.
RecurPost allows you to schedule Facebook posts on your profiles, company pages, and multiple groups to entertain your audience and build a community. You can schedule Instagram posts on your personal and business profiles to share information and create fun content using reels and stories.
With Recurpost, you can schedule tweets at the best time. It allows you to schedule LinkedIn posts on your personal and company pages to connect with professionals worldwide. RecurPost is also an excellent Pinterest scheduler, offering the benefits of using a visual platform.
You can list your business on GMB and schedule Google My Business posts with CTAs of your selection to improve your ranking on SERP.
Speak at Conferences, Events, and Seminars
Often we ignore the things that we can do more comfortably and naturally. Public Speaking is one of those things for you. Being a coach, speaking comes naturally to you. It is important that you're constantly leveraging this skill to grow your influence.
One of the best ways to gain credibility and trust among your audience is to speak at local, national, or international events, conferences, and seminars from time to time or doing more local online marketing t events.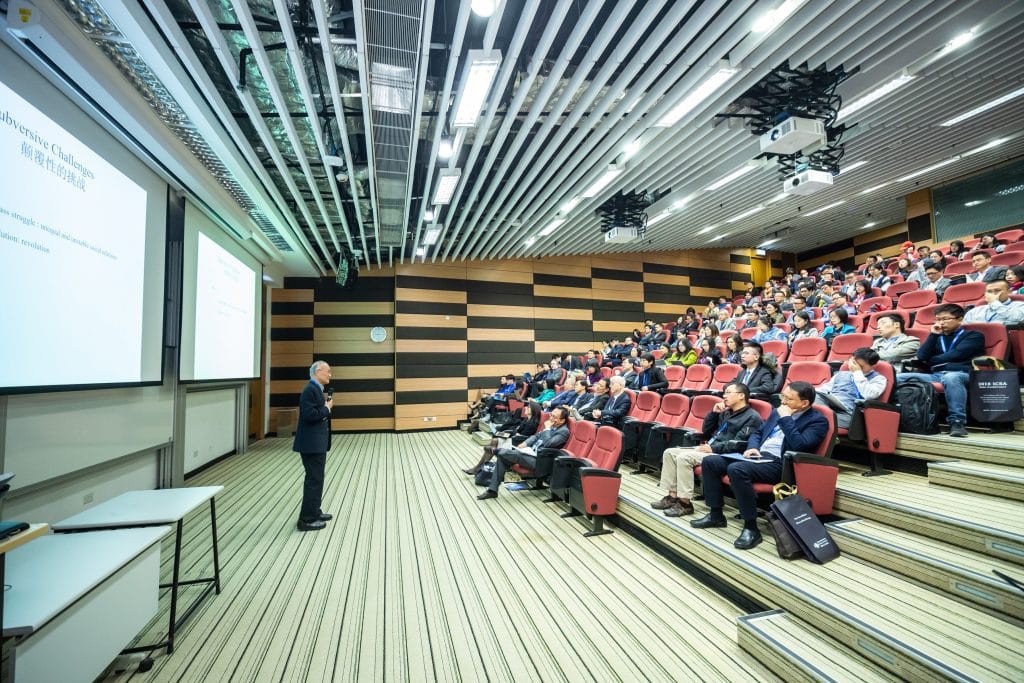 Public Speaking allows you to promote your business and create brand awareness for your coaching business in front of your audience. Through the types of topics you choose to speak on, you signal to potential clients your areas of expertise, your temperament, and personality.
There are some important things you should consider before getting into public speaking:
Focus on your passion
Speak about what are you good at, what do you know a lot about, and what gets you so excited every day of your life. Don't stress on finding the perfect topic instead speak about anything that you would love to share with other people.
Be well prepared
In order to make your presentation more appealing to the audience, it is important that you organize your presentation or talk in a structured manner. Invest time in researching about the subject of your presentation and include relevant resources that will be of additional use for your audience.
Give it for free
Keep an open mind and heart. Speaking in front of the audience will always be of great value, even if it doesn't lead you to your client directly.
Practice makes perfect
Do mock preps in front of your family or friends and keep optimizing your talk to a point where you're more confident than Tony Robbins himself.
Make a personal statement
People love stories. An anecdote or two can work wonders. Tell them about your experience with a client. Jokes are great too, although these should be kept to a minimum.
Be consistent and patient
Building a business takes time. As it is said that 'Consistency is the key', stay consistent with your marketing efforts. Always track your results, compare them with your previous achievements and make adjustment when it is necessary.
What's next
We'd love to know some client-winning strategies that we may have missed out in this blog. Feel free to comment below any marketing strategy that comes to your mind.
Frequently asked question
1. What are some of the marketing ideas for coaching business?
Here are some of the most useful ideas marketing for coaching business:
– Define Your Niche: Identify your target audience and coaching specialization.
– Create Strong Branding: Develop a memorable brand identity for recognition.
– Build a Website: Craft a user-friendly site with service details and testimonials.
– Content Creation: Share valuable content through blogs, videos, and podcasts.
– Social Media Presence: Engage your audience on platforms they use most.
2. What are some of the coaching business marketing strategy?
Certainly! here are some of the business strategy for coaching business :
– Know Your Audience: Understand who you're helping and what they need.
– Clear Message: Explain how your coaching solves their problems.
– Online Presence: Have a website and social media profiles.
– Valuable Content: Share tips, stories, and advice they can use.
– Engage on Social Media: Interact with followers and answer questions.
3. How to do advertising for your coaching business?
Here are some of the advertising ideas to promote your coaching business:
– Define Your Unique Selling Point: Highlight what makes your coaching stand out.
– Target Audience: Identify who needs your coaching the most.
– Compelling Ad Copy: Create ads with clear benefits and a call to action.
– Visual Appeal: Use engaging images or visuals in your ads.
– Choose Platforms: Pick social media or online platforms where your audience is active.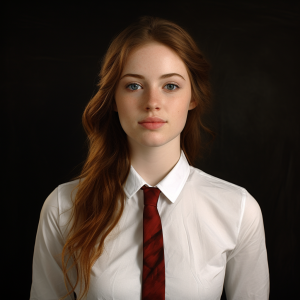 Debbie Moran is a Digital marketing strategist with 5+ years of experience producing advertising for brands and helping leaders showcase their brand to the correct audience. She has been a part of RecurPost since 2019 and handles all the activities required to grow our brand's online presence.