In this blog post, we're gonna be seeing how you can use Facebook Ads to enhance your marketing strategy. If you own a brand, then social media is definitely an essential aspect of your business.
Whether you are a Fortune 500 company or an SME, your brand should have an active online presence. You must post content at the right time to have an active online presence. And posting daily at the correct time is next to impossible. But, having a social media scheduler will make your work easy peasy.
In this digital age, deciding where your target audience spends most of their time online is significant. Reach out to them where they already are. 96% of marketers consider Facebook as the most effective platform to boost sales via Ads, and we stand by their choice.
In 2018, Facebook's global advertising revenue generated was around a whopping $55 billion. This accounts for 98% of its total revenue. Well, these numbers reflect the power of Facebook advertising.
To scale your business online, it is essential you leverage Facebook ads with a moderate budget and clearly set goals. If you are just starting out, keep your budget minimal initially and experiment with the target audience when you schedule Facebook posts.
Running a strategically targeted Facebook ad can increase your potential conversions, generate engagement and increase your impressions.
Facebook advertising is considered as a successful tool to increase traction on both B2B and B2C businesses.
What are Facebook Ads?
Facebook advertisement is an advertisement run by businesses online which carter to a specific Facebook audience which is filtered by their demographics, interests, profile information and other authorized off-site activities.
It allows you to run campaigns on time, increases awareness of your business or generates leads with customizable images to justify your ad.
Running successful Facebook ads is achievable if you have precise details and understanding of the objective for your goal.
Identify whether you want to :
Get people to notice, i.e. create awareness
Make people want to engage, i.e. lead generation or web traffic
Encourage people to act, i.e. store visits, sales or conversions
Facebook ads are pretty versatile in its functionality, but it is not necessary to have a big budget to run strategically targeted ads.
With facebook's immense pool of information and target filters, you can achieve significant results in small investments as well.
If you carry out consistent analysis and improvise on ads regularly, they are powerful enough to generate proportional ROI.
To start advertising, you need to turn your account into a business account. After filling all the information, open the Business Manager section and start your campaign with Ads manager.
Facebook Ads Categories
Before starting your ground-breaking ad campaign, take a sneak-peak at these basic Facebook ad terminology.
Ad Creative
An Ad Creative is defined as the visual asset of the advertisement. Whether it is an image, video, event or just copy all of it falls under the broad spectrum of Ad Creative.
Actions
Action is known as the engagement your Ad receives i.e. people who liked your Facebook page via awareness ad or took action (Going or Interested) on the event you posted about.
The count of the number of likes or comments on your Ad title doesn't count under action.
Average CPC
Cost per Click is the average amount of money you spend for each click on your Facebook Ad. This metric helps in evaluating the monetary value of single users click, calculated by the total budget divided by the total number of clicks on your ad campaign.
Average CPM
Cost per 1000 Impressions (M resembles the roman number 1000), is the average amount of money you spend per 1000 impressions on your Facebook Ad.
This metric evaluates the costing of your impressions, it is calculated by dividing the total amount of money spent by the number of impressions in units of thousands.
Bid
It is the amount of money you're willing to pay so that the customer can view your ad and takes the desired action.
Broad Categories
It is an audience targeting parameter that allows advertisers to target users with information about specific interests on their timeline.
Conversion
Conversion is the most sought end result of an ad. It is a phase in which the user accepts all the CTAs on your ad and converts it into a potential client. This can be either liking your page, visiting the website, redirecting to the app or joining a mailing list.
CTR
Click-through rate is the ratio of the number of clicks your ad received divided by the number of total impressions on your ad. Facebook pays attention to a high CTR rate, as higher CTR resembles high engagement.
Lookalike Audience
Lookalike audience is automatically created by Facebook to reach out to the audience which is similar to the advertiser's pre-defined audience.
To create a lookalike audience, you need to have a Custom Audience, which is the current user base of people who have interacted with your business.
Precise Interest
It is an audience targeting parameter that allows advertisers to target a high-value audience. This allows precise filtering by offline information like apps they use and other profile details that involve their likes, interests, groups, education and job titles.
Placement
It determines where a Facebook Ad will be placed on the screen. There are a variety of options available like Facebook's mobile News Feed, desktop News Feed, and right column.
Ads may also show on Instagram, Audience Network, Instant Articles, and Messenger.
Landing Page
When a user clicks on a Facebook ad they are redirected to a Facebook page or web page, which is known as Landing Page. The landing page should be designed in a way that it offers what was mentioned on the Ad so that the user's attention is retained.
---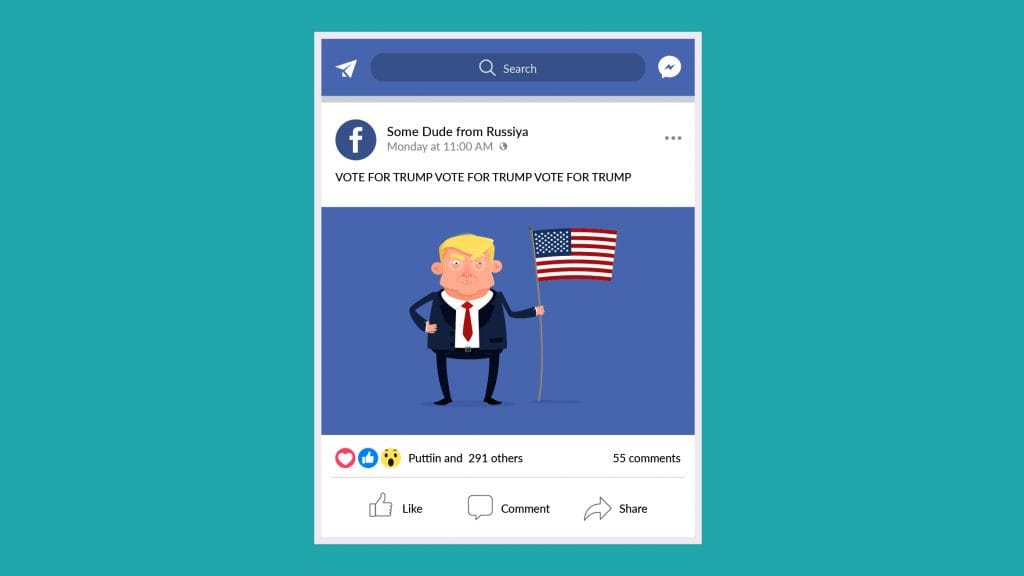 ---
How to create Facebook Ads?
While it is considerably easy to use Facebook advertising, but while starting out it also gets equally confusing. Once you understand the working of Ads manager, it becomes fairly easy.
There are two types of accounts on Facebook – Personal and Business Account. To run Ads on your account, it is necessary to convert your account into a business account.
After creating a business account, head to Facebook Business Manager. It is a tool that is designed to manage your Facebook pages and ad accounts.
This account also helps in working with agencies. if you make them an editor of your page, they can manage and run campaigns for your business. You can add an Ad Account to your Facebook page via Facebook Business Manager.
While creating Ad account, make sure you fill in all the information correctly with your billing details, as you can't make changes once an account is added. If you want to create an invoice correctly, you need to understand the invoice payment terms.
A single account can have up to 25 Ad accounts, and a regular account can hold an editorial role for a maximum of 25 pages. Facebook Business Manages homes Facebook Ads Manager, a place where you can create and manage your ad campaigns.
Ads manager can help you set up Facebook ad campaigns, manage ad bids, target different audiences, A/B test, evaluate and optimize your ad campaigns.
Facebook Ads manager has a bunch of in-built features that enhance your online advertising.
Now we will go through a step-by-step guide to create an Ad on Facebook
Step 1: Create a Facebook Ads Campaign
As soon as you land on Ads Manager page, click on campaigns tab on the top and then hit "create" (Green button)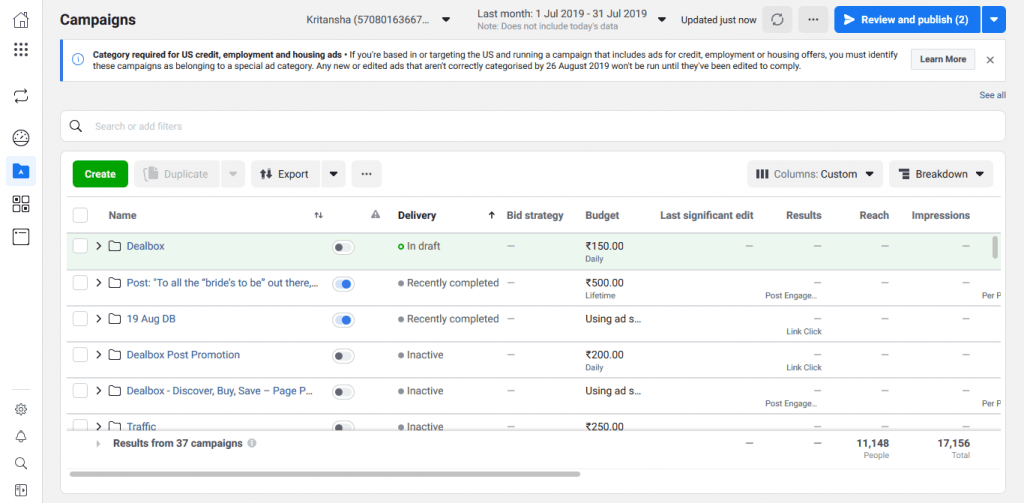 Step 2: Set your Facebook Ads Campaign Objective
Once you hit create, Facebook will ask you for your Ad's objective.
Facebook offers a wide range of objectives that should match your advertising goals while creating an Ad. The three major categories are Awareness, Consideration, and Conversion.
For example: If you want to increase the reach of your page, you should click on Reach. But if you're going to generate leads and drive traffic, try Conversions.
Here is a list of objectives you can focus on for your advertising campaigns:
Local awareness
Reach
Brand awareness
Traffic
Engagement
All installs
Video views
Lead generation
Conversions
Product catalog sales
Store traffic
Messages
These objectives might seem daunting initially, but selecting a clear goal is very important to highlight the purpose of your ad. Facebook analyses your ad's aim based on your objective.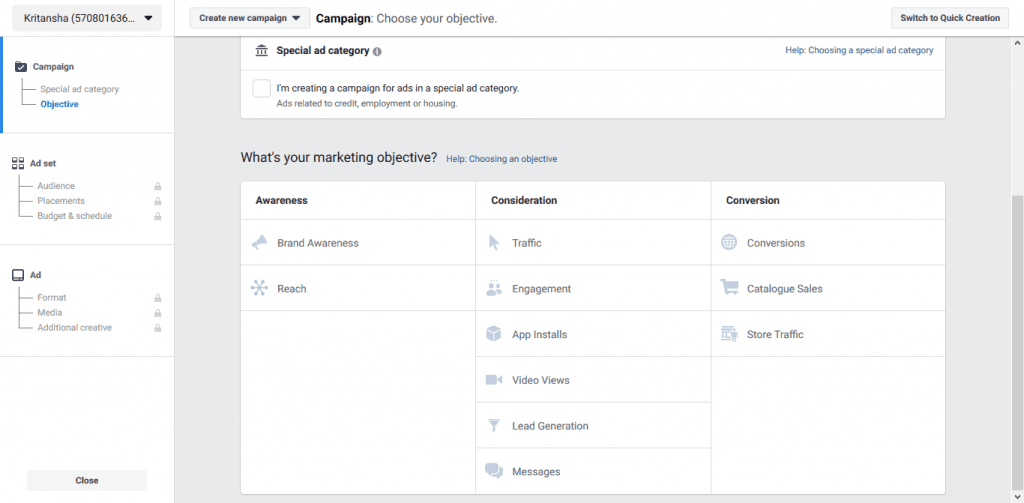 If you want your campaign to work, make your specifics clear about what goal are you targeting. Do you want to…
Drive traffic?
Encourage users to attend your events?
Enhance your brand's reach?
Generate leads?
Increase potential sales?
Get people to shop?
The more you are aware of your goal, the clearer your objective. Keep experimenting with multiple objectives instead of running the same ad campaign to generate results and have a better understanding of your ad.
Step 3: Campaign Name
Though this step may seem pretty naive, it is relatively significant in the longer run. Post objective selection, you have to give your campaign a relevant name.
This helps in organizing the campaign so that you don't get confused when you have to rerun it as you scale.
For example, our campaign is about Brand Awareness of our client. We can name it as the client's name + reach. If you run Facebook Ads for multiple clients, make sure you use the client's name in the title to avoid any misunderstandings in the future.
The standardized naming system also proves efficient in analyzing the reports later. You can also carry out a split test or optimize your budget.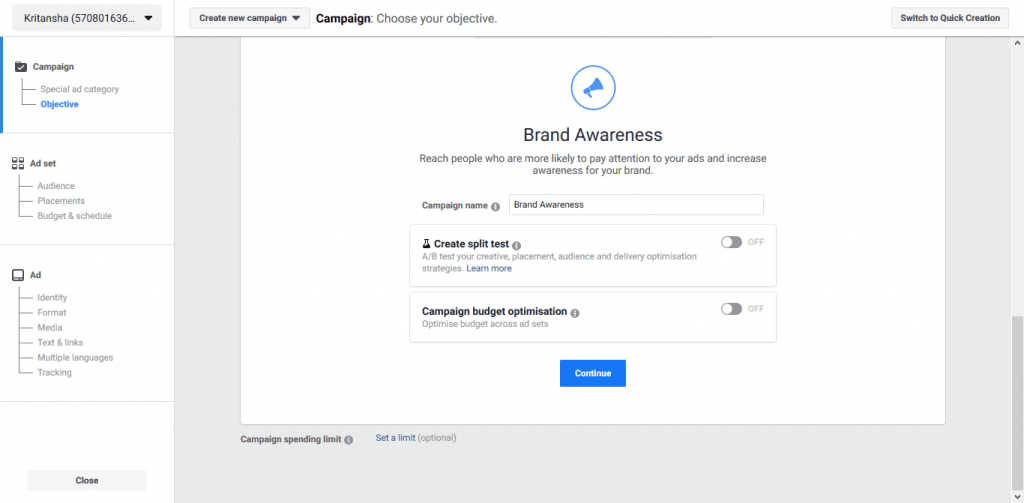 A split test allows you to run tests that reflect data about the best creative, placement, target audience and other strategies of your ads.
While budget optimization helps in distributing your budget across ads sets to get different results depending on your delivery optimization choices and bid strategy.
Step 4: Audience Targeting
This is one of the crucial steps involved in Facebook advertising to set up your target audience. Facebook is a vast platform, with over 1 billion users. Hence, your campaign must target potential customers.
In this step, you can either use the saved audience or create a new target audience. While building a new audience, Facebook offers the other two options for selecting your target audience. So your target audience can be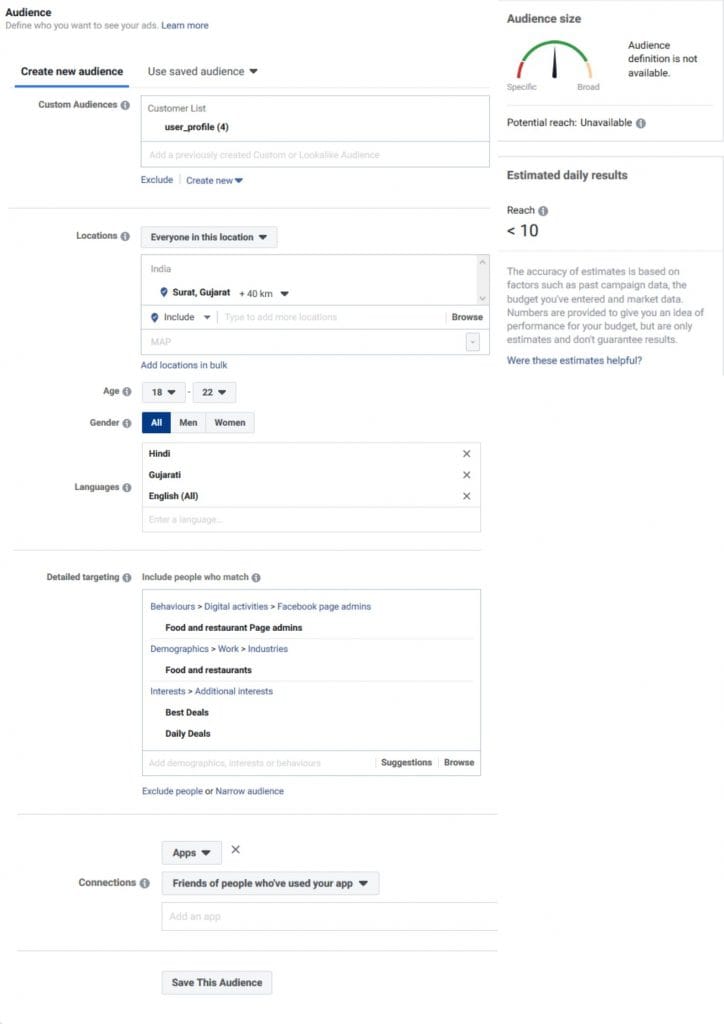 Audience targeting is a key aspect of running effective Facebook ad campaigns. With Facebook's robust targeting options, advertisers can reach their desired audience based on demographics, interests, behaviors, and more.
By leveraging this feature, businesses can optimize their ad spend and deliver relevant messages to the right people. Additionally, Facebook's ad scheduling feature allows advertisers to strategically schedule Facebook group posts for maximum visibility and engagement.
By choosing optimal posting times, businesses can increase the likelihood of reaching their target audience and driving meaningful interactions within their Facebook groups.
Saved Audience
This is the target audience from your previous campaigns and edits them according to your objective. The saved audience can allow you to target people based on their age, demographics, location, behavior or interests.
Custom Audience
This feature allows you to create a highly specific target audience by using information from your database. You can re-target people who have engaged with your website or people who have installed your application.
You can create a custom audience from the Ads Manager> Assets section, and not from campaign section There are four different ways to develop your target audience via custom audience, these are
Customer Files
As the name suggests, this feature creates an audience based on your current customer files. There are 15 selection options available to target ads for your existing customers, but the most frequently used are Email Ids, Phone numbers, or Age.
Website Traffic
This feature allows you to retarget people who have engaged with your website previously. There are different ways like people who visited a specific page or haven't opened a website for a long time to funnel the users you want to include in your advertising list. You can target them by sending tailored emails that incorporate personalized messaging and relevant content to enhance their engagement and connection with your brand.
App Activity
This allows you to target people who have engaged with your IOS or Android App.
Engagement on Facebook
You can target people who have engaged with your Facebook. In this, you can segregate people based on their activities on your page like page visit, engagement with ads, clicked on CTAs, sent message or saved posts.
These are a few ways you can use the Custom Audience to create your highly valuable target audience list.

Lookalike Audience
It is a more natural way to enhance your reach, this feature targets an audience that is similar to your existing audience. Resembling the buyer persona of your current audience, lookalike audience has high chances of conversion.
So, after a brief of all the audience types, you have to select your desired audience list and fill in other information regarding the things discussed above.
As you create your audience, Facebook will also give you information about the size of your audience simultaneously. Better targeted ads help in fetching better results.
After audience selection, let's move on to another step.
Step 5: Placement
The placement of your Ad gives it the perfect visibility across platforms like Facebook, Instagram, Audience Network and Messenger.
Ad manager offers automatic placement by default, but you can also set it manually for better results.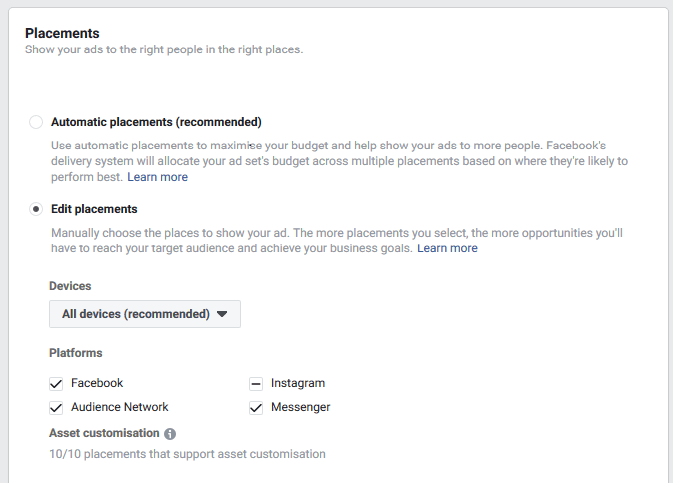 Apart from being robust, Facebook also offers flexibility in its delivery system. There are various sections where you can manually place your Ads on Facebook, and we've fetched the entire list for you :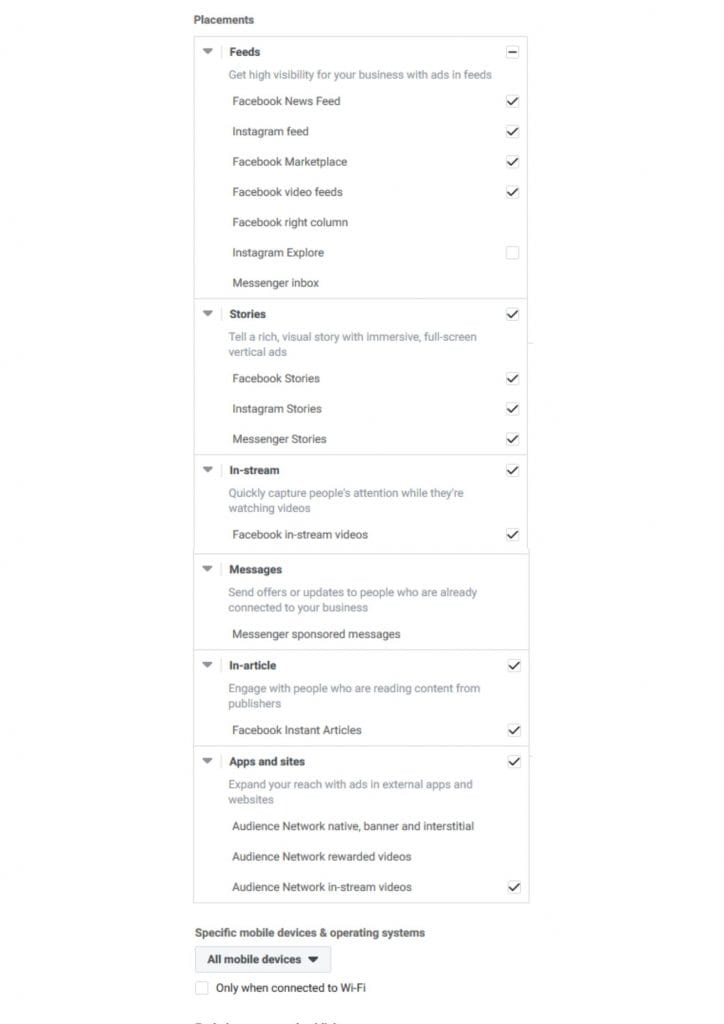 Every objective serves the best results in a specific placement setting. For example, if you aim at conversion, place your ads in Audience Network and Facebook.
But if your objective is awareness place your ads on Facebook Feed and Instagram. The type of placement also affects your Average CPC, and hence you must place your ads where your audience is most active.
Step 6: Budget
After finalizing the audience and placement, the next step is imparting the right budget to your Facebook ad.
There are two ways of selecting budget, Daily budget and Lifetime budget.
Daily Budget is the estimated amount you are going to spend on your campaign to get desired results daily. When you set a daily budget, Facebook can auto-optimize your ads as well.
For example, If there are days when there is a higher potential of achieving the objective. Facebook will spend higher on those days and vice versa on low potential days, it is a fluctuating curve.
In Lifetime Budget, your total amount will be equally divided across the number of days your campaign is about to run.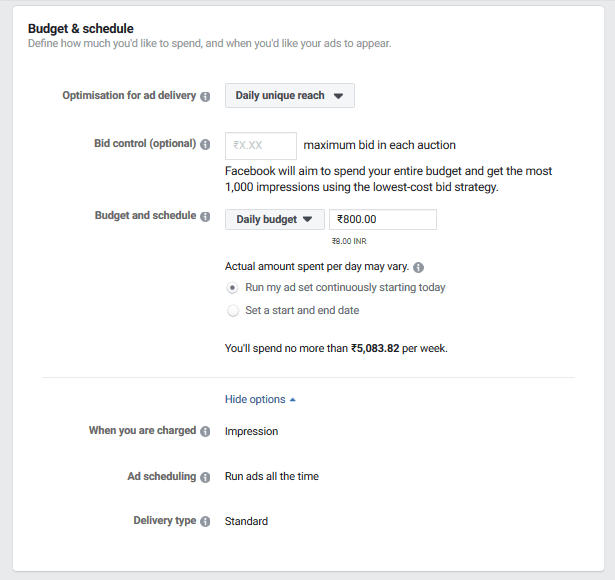 The next step is to assign Optimization Ad Delivery, i.e. what is the end that you're expecting out of this Ad. For example, if you are interested in brand awareness, you can go ahead with the Daily Unique Reach.
Select the bid amount for your Ad Campaign, this can either be done Automatically or Manually. Facebook homes a significant amount of advertisers, hence bidding on facebook is carried out on an auction basis.
In your early advertising days, you can just go ahead with automatic bidding. But if you are willing to set the bid amount manually, research the Cost-per-click estimated action rates and relevance score thoroughly.
Schedule the ads and then set up your delivery options.
You're now on the last stage of your Facebook Ad.
Step 7: Set Up Ad
Setting Up the Ad is the final step involved in your Facebook Ad campaign. This is the part where you create the Ad which the user on Facebook will see.
Here you'll require your creativity, copy and design of your Ad Creative.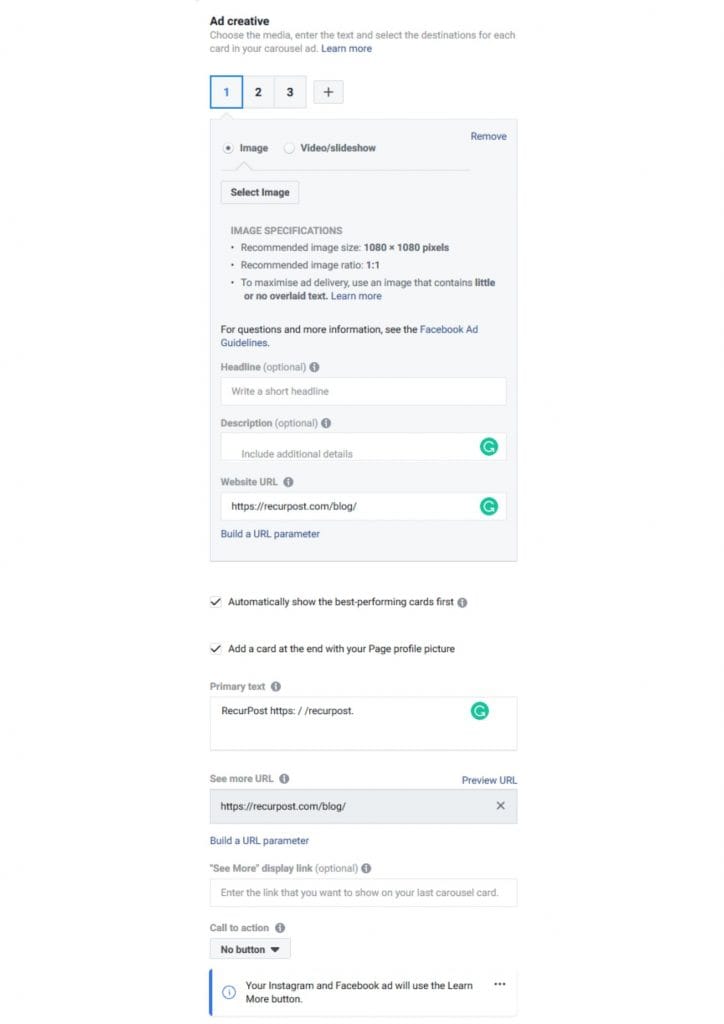 Let's dive in!
First, you have to select the account you want to run the advertisements on and then choose the format of your Ad ( Carousel or Single Image/ Video )
Then in the next step, we will focus on the Ad creative.
According to the specifics of your ad, select the image, write an appropriate catchy headline and description, and in the URL section, stick to the landing page you want the user to see.
In the primary text box, write the caption for your Ad and add the URL of the website below it.
Later add a CTA button to redirect the user to take the desired action.
Ads should be creative and witty. No one likes boring and monotonous ads to interfere with their feed. Run creative ads to grab the user's attention and stay at the game's top.
Turn on conversion tracking to generate a thorough report of all the activities carried out on your Ad.
That's it! Your Facebook ad is ready to reach out to your user base by scheduling them using the Facebook post scheduler.
Good to-go!
Facebook is a powerful platform that helps you promote many things, such as travel blogs, creative ads, engaging videos, & much more. Its delivery options are flexible enough to tailor your Facebook Advertising campaign, matching your efforts, budget, and target audience.
In a nutshell, it is a secure platform for conversion and awareness. If you are consistent with your Ads, the user will try to know more about them. You should keep experimenting with your campaigns and creativity to create impactful advertisements and generate leads via Video To Gif option.
Start with a Facebook post scheduler, head towards a whiteboard, design various Ad copy using graphic design tools, and strategize about your next objective, who you are targeting, and how. It is crucial to create a thoughtful strategy before you run your ads.
Meanwhile, give RecurPost, one of the most trusted socialreport alternatives, a thorough try. With features like hashtag management and bulk scheduling, RecurPost is one of the top free hootsuite alternatives on the market.
More to Facebook, RecurPost allows you to schedule LinkedIn posts on personal and business pages and schedule tweets for targeting entrepreneurs and global leaders. It offers to schedule Instagram posts for sharing images, reels and stories on personal and business profiles and schedule pins for taking advantage of visual platforms for effectively showcasing your products and services. With RecurPost, you can schedule Google My Business posts to target local audiences and increase the revenue of your business.
Dig deeper into your customer's psychology – you can also create a buyer persona for this. Facebook is growing rapidly daily, and the platform consistently adds new features to provide effective results. You can use the social media bulk scheduling feature to post in advance to ace your marketing strategies.
It is becoming a part of digital marketing you can not afford to avoid. Set aside some time and gather more information about it. What are you waiting for? Start with your first campaign right away and do a social media promotion!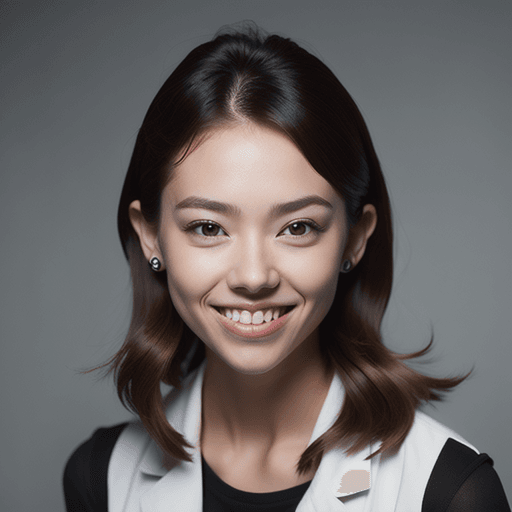 Debbie Moran is a Digital marketing strategist with 5+ years of experience producing advertising for brands and helping leaders showcase their brand to the correct audience. She has been a part of RecurPost since 2019 and handles all the activities required to grow our brand's online presence.