"Social media is not just an activity; it is an investment of valuable time and resources. Surround yourself with people who not just support you and stay with you, but inform your thinking about ways to WOW your online presence"- Sean Gardner (@2morrowknight)
As Social Media has become a dominant part of our lives, it is important for brands to stay tuned with the latest Social Media Marketing trends by posting their stuff online using social media scheduler.
It's the perfect time to review your current Social Media Marketing Strategy to find out what works for you and needs improvement.
Here is a sneak peek into some of the top digital marketing trends that are going to rule:
Messenger Bots: Marketer's Virtual Assistant
Bots are starting to get more attention because of the way people are hanging out online. The first is the rise of bots that are getting funding to develop the AI to make things like Alexa work. The second is that Facebook Messenger has 1 Billion users who can be tapped virtually by your Bot. There is an increasing need for Businesses to reach their customers at the right time in the right context.
Facebook Messenger bots are of two types –
AI-based bots similar to Alexa who understands voice and text commands to produce a given set of responses.
Automated Help bots that help your customers with product or service related queries.
People want information to be delivered to them in the fastest means possible. This will radically transform how marketers communicate with their customers in real-time.
Quick Tip: Mobile Monkey is an excellent tool that helps you create messenger bots easily.
Visual Storytelling
Visual storytelling is one of the most impressive ways to impact people's minds about your brand or product. With the right use of Social Media Image Sizes, GIFs, explanatory videos, or experiential video sizes, your brand can generate immense engagement on Social Media Platforms.
With more than 300 hours of video being uploaded on YouTube every minute, marketers cannot ignore this trend while planning out their Social Media Marketing strategies for this year.
Instagram's IGTV is set to dominate the vertical video influencer marketing segment. IGTV provides users with a better experience to shoot vertical videos right from their mobile phones and endangers the hassle of hiring a professional videographer.
Vertical Video should be a part of your overall Social Media Strategy for this year. You can post your videos on social media accounts using a social media scheduling tool such as RecurPost. Even you can add your videos in bulk, too; that can be done by creating separate content libraries for each account via social media bulk scheduling.
Quick Tip: People prefer to watch small clips, creative GIFs over long written curated content on Facebook and Instagram.
Go Live, Get Real
Did you notice that notification from Facebook about your favorite speaker going live?
People are going gaga over live streaming. It's opening up an entirely new world of interactivity, and that's something you should be taking advantage of.
With four-cameras in one mobile phone, the technology is advancing at an unbelievable pace. It has become easy for almost anyone to shoot a professional video anytime and anywhere.
Facebook is coming up with some amazing updates for users and creators alike which will enable companies to map their buyer's journey within the Facebook platform itself.
Brands can use Live Streaming to provide consumers with authentic and real-time updates about the company, its resources, and products. This will enhance customer loyalty for your company.
Micro Influencers: A great investment strategy
In the last couple of months, the term micro-influencers has become a buzzword and will stick around this year for a good reason. Millennials in today make most of their buying decisions based on the suggestions and reviews of breeding Social Media Influencers.
These Micro-Influencers are someone with a small but highly engaged following, such as fewer than 20,000 followers on Instagram, or a few thousand on Facebook and Twitter. Brands are now focusing on partnering with multiple influencers with a small well-targeted audience instead of top-grossing influencers. This helps them target their product to niche audiences and provide them with better ROI.
There are thousands of such influencers on different Social Media Platforms and some of them even do affiliate Marketing for less than $10. Wonderful, isn't it? Spend your time and money primarily on developing a solid personal brand and expanding your network with all social media glossary.
Quick Tip: You can use Buzzsumo to find and manage Micro-Influencers.
Social Responsibility and Transparency
"The internet is bringing our collective conscious together by showing the good and bad in humanity"- David Chiles
Cambridge Analytica Scandal has broken the trusts of people over Social Media and forced all the Social Media Behemoths to re-focus on their policies towards user privacy and data security. With the advent of GDPR in Europe, the mechanics of Social Media Marketing trends is ought to shift towards respecting the privacy of individuals online.
This is the reason why many top CEO's do not hesitate to put across an apology (for their company's wrong-doings) on their social media handle. In order to gain the trust of customers, companies are becoming more transparent about the ways they utilize user-information. Marketers are focusing on finding the right balance between personalization and privacy by giving customers complete control over their online shopping experience.
This, in turn, will help companies positively because customers want to associate themselves with more reliable and honest brands.
RecurPost makes scheduling possible on all popular platforms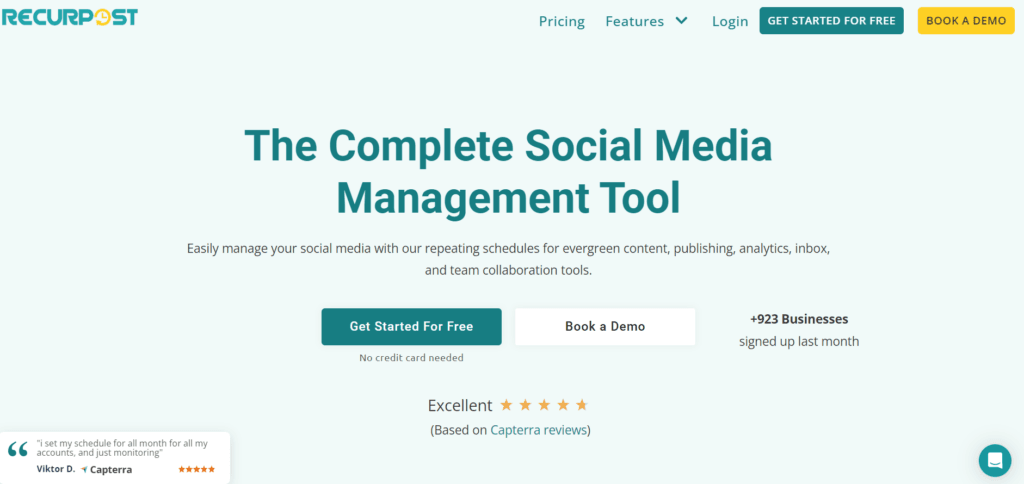 RecurPost assists you in improving your brand engagement on multiple platforms. It allows you to schedule Instagram posts on your personal and business profiles to entertain your audience with images, stories, and reels. You can schedule Facebook posts on your profiles, business pages, and groups.
To extend your brand reach by connecting with business leaders globally, you can schedule LinkedIn posts on profiles and business pages. You can schedule tweets to build a Twitter community and connect with people relevant to your business. Take advantage of RecurPost, a Pinterest scheduler to schedule pins on your product images and services-related infographics.
RecurPost is among the few social media tools that help you to schedule Google Business Profile posts with your chosen call to action button to promote your brand locally. You should try its features by signing up for a free trial.
Conclusion
All of the above trends focus on enhancing customer value and creating a better online experience for them. 2023 is going to be both challenging and rewarding for marketers with new tools, options, and updates coming your way. Let's make a resolution to contribute towards protecting user privacy and data. Meanwhile, give RecurPost, one of the most trusted Planable alternatives & free Hootsuite alternatives in the market, with its features like hashtag management and bulk scheduling.
"Social media will help you build up loyalty of your current customers to the point that they will willingly, and for free, tell others about you."- bonnnie sainsbury (@bsainsbury)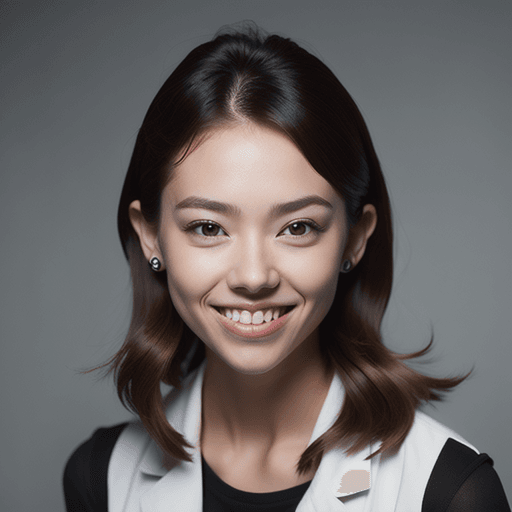 Debbie Moran is a Digital marketing strategist with 5+ years of experience producing advertising for brands and helping leaders showcase their brand to the correct audience. She has been a part of RecurPost since 2019 and handles all the activities required to grow our brand's online presence.