Social media managers and community managers are two roles that get overlapped often or are confused with each other. This can be because of the humongous scope of social media management as a core marketing activity.
Also, gone are the days when a social media manager was enough to create content and build engagement. This is because social media marketing has branched into several important tasks, each needing substantial attention to detail.
A mere online presence would just not cut it anymore – brands will have to focus on fostering community development to spur rewarding customer loyalty by using social media scheduler.
Today, social media managers are employed to focus solely on content creation, and community managers to push audience engagement. These two might work together often, but they operate on very different platforms.
The most rewarding platform for brand engagement or community building would be Twitter, with its 126 million active users per day. Consequently, it renders a vast pool of opportunities for businesses to attain their peak potential in spreading awareness and building a brand persona. Additionally, Facebook is a great way for businesses to engage in community activities.
Social media has completely transformed the relationship between a brand and its audience- calling for focused community management. If you are someone who cannot draw a line of difference between a social media manager and a community manager, you are not alone. We will break down every aspect of the difference between the two to help you and the many others out there.
Importance of community management
Community management is crucial because it serves the purpose of customer service effectively. A majority of customers engage with a brand on social media due to customer service.
Community management will help a brand bag advocates to support its products, ideas and campaigns. It simultaneously increases the visibility and reach of the content created by you.
Community managers
A community manager essentially acts as the medium of communication or negotiation between an organization and its audience. Community manager responsibilities include maintaining digital engagement, building community support in addition to managing content distribution.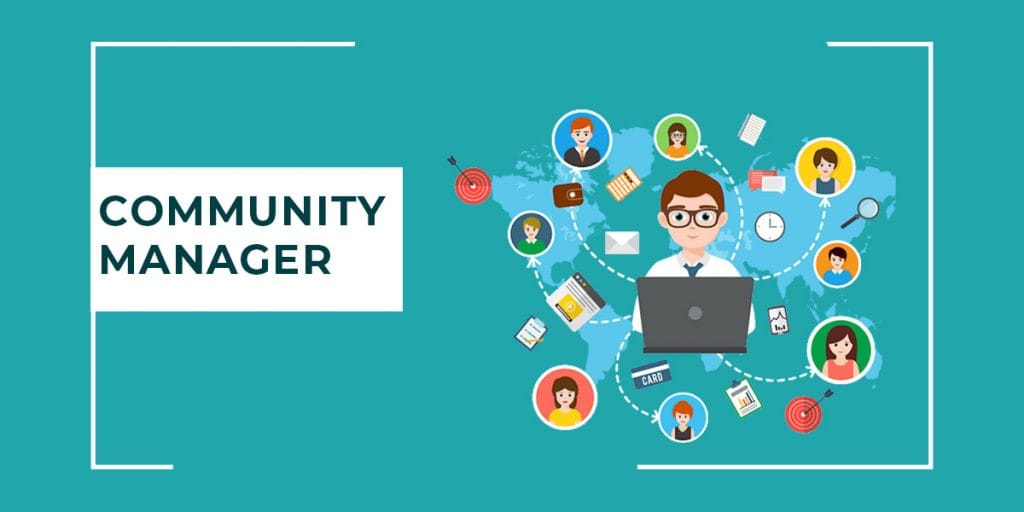 Through this, they take the form of the brand's voice, tone, and moderator. The work purview entails connecting with the audience on a personal level by being an active part of group discussions on behalf of the brand. The scope of a community manager's tasks also extends to improving user experience by giving prompt answers to their queries
Social Media Managers
The person who manages all of the social media profiles attested to a brand by being the voice of it is a social media manager. In essence, these managers are responsible for devising and executing the social media marketing strategy effectively.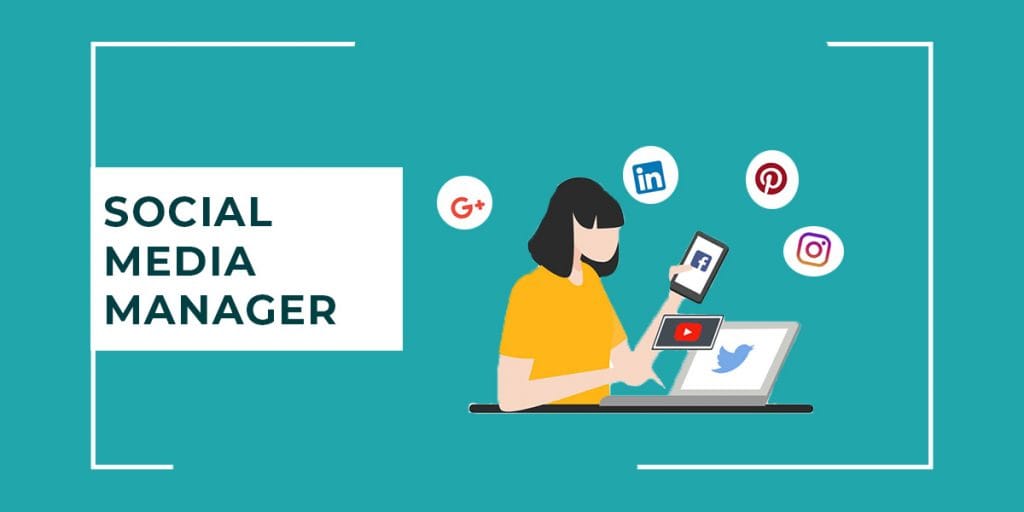 They are also the ones who disperse the latest updates or news across all platforms and create content for product promotion as well as awareness.
Owing to the organization's size, a social media manager can work either independently or in a team as the lead. Large scale organizations have a social media person just to handle the strategy and analytics.
Their goals often stem from the sales goals so, metrics to measure them are mainly click-through and conversion rates.
Social media managers Vs Community managers
Both the roles seem to overlap in the minds of many people. However, in technical as well practical applications they differ significantly. Smaller firms might have one person for both but in general, these roles need differentiated attention.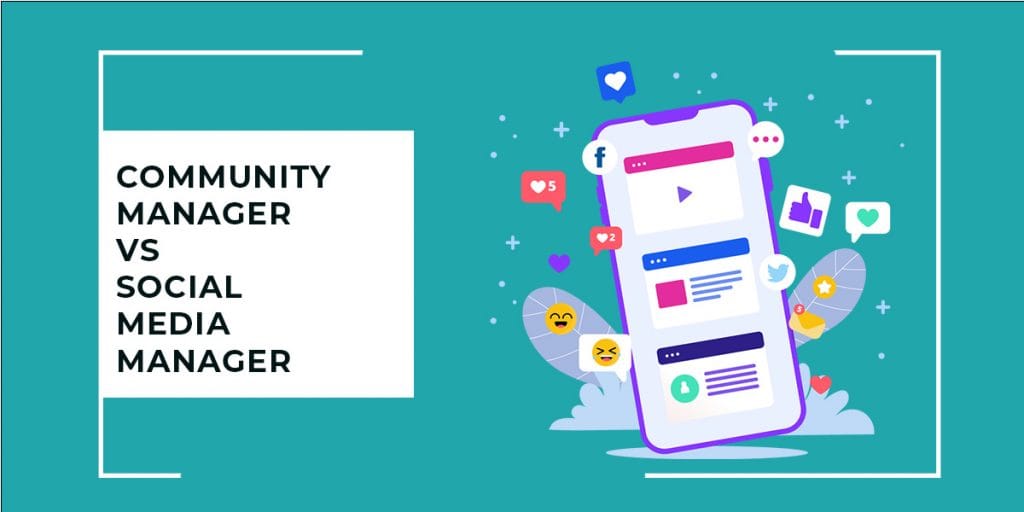 We can say that social media managers "are" the brand and community managers are the ones who represent and advocate for the brand via their social presence.
What is the role of community managers?
The primary role of a community manager is to promote a brand by building a social media community through excellent content engagement. They maintain connections with existing customers and build fresh ones with potential customers regularly, by being an active part of conversations.
This is done so as to construct a positive image of the brand they represent. Sometimes, their role is specific to certain social media platforms where they build a specific community for their brand, like a Facebook group.
It is important to understand that community managers speak in support of the brand and not on behalf of it. Consequently, they are not obliged to follow a brand voice because they have their own social media presence. The users will feel as if they are interacting with some regular user like themselves after conversing with a community manager. Hence, the networking and communication skills of these managers should be strong.
Job responsibilities:
Collecting feedback from customers for the brand.

Mediate content in the community.

Monitor the interactions among users within a community.

Deciding upon who will stay and who will not in the community.

Organizing and carrying out brand events for members.

Structuring and making sure everyone abides by the policies and guidelines.

Communicating with users and paying attention to challenges posed by them.

Supporting community members and helping them with their queries.
What is the role of social media managers?
Social media managers are the ones who take complete responsibility for formulating a social media strategy and taking care of all aspects attested to it. Moreover, they oversee all social media activities deployed by the company.
A social media manager is responsible for creating a distinctive brand voice and persona that stays with the audience for a long time. Behind a brand's consistency in content production as well as quality, is its social media manager. He/she posts everything on behalf of the brand and stands for everything the brand wants to communicate. It is safe to say that these managers are the brand.
Job responsibilities:
Lead generation from social media accounts and running them through the revenue funnel.

They are responsible for creating, scheduling, and posting content on all social media handles of a firm.

Solidifying the social media presence and giving the brand an influential stance in the market.

Monitoring the social media environment to assess brand sentiment.

Spotting influential personalities in the brand's niche and networking with them.
What responsibilities do they share?
There are a few tasks or responsibilities that overlap between the two positions. Both managers often work together to formulate content or automotive marketing strategy and respond to user queries. However, even if they both respond to user questions and mentions, they do it differently. The technical queries or issues are taken care of by the community managers. On the other hand, the social media manager takes care of general queries such as new product releases or pricing questions.
Key differences between both the managers
The profile of social media managers is broad in scope, and community manager tasks fall under its umbrella.

The social media manager's work pertains to content development and the community manager is concerned with social interactions.

Social media person posts on behalf of the brand and community person posts as individuals that support the brand.

Community managers aim at attracting people who are not aware of the brand. Social media managers focus upon the already existing audience as well as the new one.

People handling social media will need to retain the brand's voice while community managers will sport their voice.

Social media managers always have a bird's eye view towards media interactions. They are the ones who monitor from the outside. Community managers are kind of the insiders because they are a part of the community itself.
KPAs for Social media managers and community managers
Here is an indicative list of possible KPIs for measuring the success of community managers and social media managers:
Community managers:
Engagement rate – This metric is measured by the number of comments or replies in a particular discussion and how often they occur.

The number of fresh community members – One of the key measures to assess the success of community managers is the amount of addition of members to a community.

Contribution of members – The volume of contributions made by every member of the community also reflects the success rate of the manager.

The number of visitors – The number of people who visit the communities but do not necessarily join them are prospective candidates and represent the success of content in a community.

The number of active members – A good number of actively involved members in a community shows how successful it is.
Social media managers:
Digital brand reputation – Social media listening tools can be used to measure and analyze brand sentiment.

Number of Followers – The addition of new followers or follower growth rate can be directly sourced back to the SMM's efforts to increase the brand's reach.

Social media traffic – How much traffic is driven to the website from the social media marketing or social media channels is an indicator of the SMM's performance.

Engagement rate – The increase in comments, retweets, likes, or shares per post can indicate the rise in engagement rate and reflect the content quality.
Job description of a community manager (sourced from Monster)
Above par verbal and written communication skills

Sense of workflow management amidst volatile environment

Potent leaderships skills and ease with public speaking

Deadline oriented and ability to address urgent issues

Team player

Strong attention to detail with ability to provide high-grade customer service

Conflict resolution skills

Above par multi-tasking skills
RecurPost helps social media managers to schedule posts across multiple networks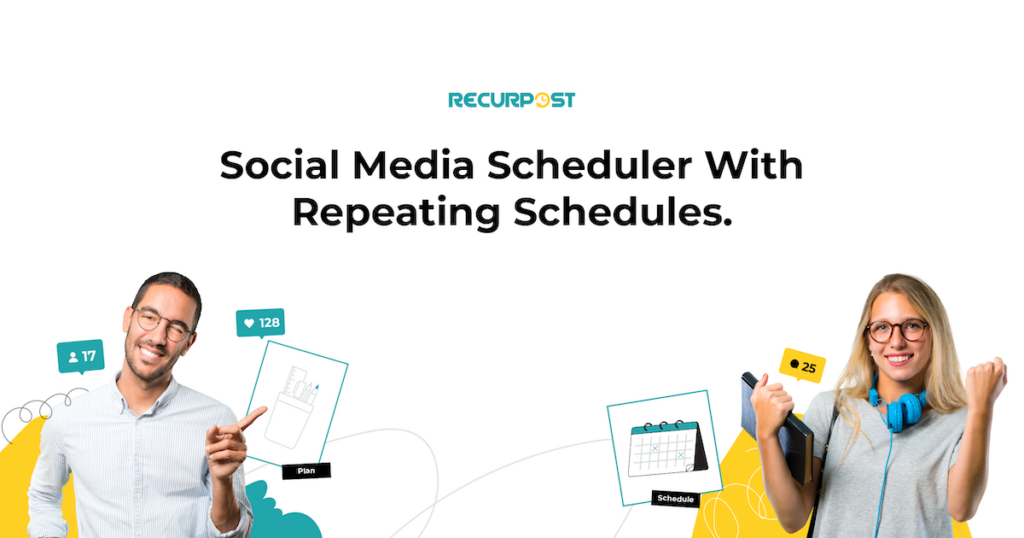 Brand building is an efficient way to grow your business online. Posting regularly on social media is the quickest way to do it. RecurPost is a great social media tool that allows you to create, schedule, and analyze the outcomes in a few easy steps.
Using RecurPost, it is possible to schedule Facebook posts on personal profiles, pages, and groups. As reels and stories are considered more engaging nowadays, RecurPost allows you to schedule Instagram posts on your personal and business profiles.
With Recurpost, you can schedule tweets with variations at the best time. It allows you to schedule LinkedIn posts on your personal and business pages to create brand awareness on the professional network.
For marketers who rely heavily on visuals, RecurPost is an excellent Pinterest scheduler. You can schedule Google Business Profile posts with a call to action using RecurPost. It helps you to boost engagement with your local audience.
Final thoughts
So, here went a comprehensive guide to the differences between community managers and social media managers. This guide can be of use to companies who want to understand the importance of hiring specific people as employees or independent contractors for both job profiles. It can also help individuals looking for jobs in this area.
Both profiles are extremely valuable for any business such as a gym business, food business, etc., and both have their quests to conquer. The tasks for both managers can be cumbersome but they can always make use of digital tools to simplify their work to a certain extent.
Some companies do rely on a single person to accomplish both tasks. If you relate to this, you can always resort to social media scheduling tools to make your life just a tad easier.
RecurPost is a very effective option that provides social media content planning, social media bulk scheduling, and managing services at a very attractive price.
Considering its value, this is one of the top free Hootsuite alternatives and sprout social alternatives in the market. Know more about RecurPost and our plans and pricing to get started with your success as a social media manager or a community manager. Our 14-day free trial can be a very attractive feature for starters.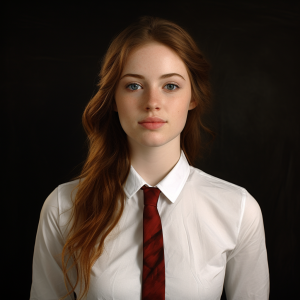 Debbie Moran is a Digital marketing strategist with 5+ years of experience producing advertising for brands and helping leaders showcase their brand to the correct audience. She has been a part of RecurPost since 2019 and handles all the activities required to grow our brand's online presence.