Did you come across those vertical lip-syncing videos of your friends? These videos were the most trending things on the internet in 2019. This, as a marketer, opens you up to a new realm of marketing – TikTok Marketing.
As a marketer – if you don't know how TikTok Marketing works as a marketing platform, you'll be left behind by your peers.
Tiktok is one of the most interesting and virally apps in recent times. It was previously popular by the name Musically, Musically was merged with Tiktok in November 2017. Just like any other social media app, Tiktok enables you to record and share short videos.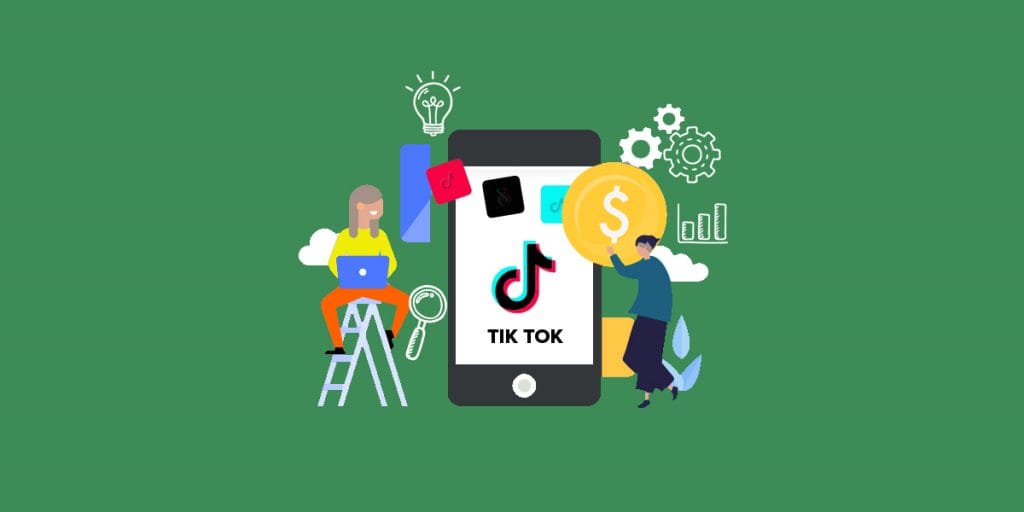 However, it's a little different than other platforms. It allows the user to create music-oriented videos. Tiktok is mostly popular among teenagers. Even many celebrities are using Tiktok.
There are a lot of people who have gained popularity from Tiktok.
Companies are using these Tiktok influencers in promoting their brands. Tiktok has over 500 million monthly users who spend 52 minutes daily on Tiktok.
Marketers want different channels to reach their target customers, and Tiktok Marketing is one such innovative medium to reach out to the target audience. They use social media scheduler to schedule their Tiktok videos to save n number of times.
There is a hashtag challenge started by celebrity Jimmy Fallon who started a challenge #tumbleweedchallenge, which gained millions of views.
These challenges are now used to promote the products or services by influential personalities with relevant content to push the message to the customers.
How does TikTok Marketing work?
There are two important sections on the Tiktok app -Feed and Discover. When you open the Tiktok app, at first you see your feed where you can see all the trending videos.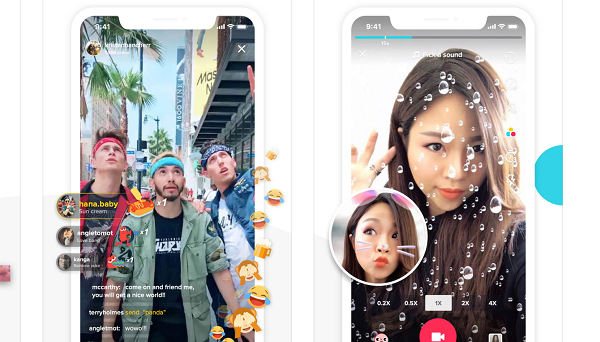 One thing that makes Tiktok different is that you don't need to follow anyone to see their videos. You can just open their profile where you can see all their videos. You don't need to go to the profile of the person whose video you want to watch regularly, you can just follow them and their videos will be visible on your feed.
With the help of the discover page, you can search users and even the hashtags, it will also show the trending hashtags and challenges.
You also have your own profile page where you can see your own videos, the number of followers you have, how many people you follow, and you can also see the number of views and likes you have got on your videos.
How TikTok Marketing is helpful for marketers?
Hashtag challenge – A TikTok Marketing Strategy
TikTok is full of challenges, and it is a good way to promote, as you can spread awareness about your product or service, which will help you bring back the attention of your customers.
Hashtags can attract an audience interested in your product or service. While creating a challenge, you need to keep in mind the difficulty level, as it is common among people to show off things that are difficult to do. Additionally, you can use APIs with widespread popularity, such as social media APIs to help you reach out to a wider audience.
If the challenge would not difficult, people will not give it a try to it. Challenges are a good way to promote your brand without investing much time and money into it.
Guess launched an #InMyDenim campaign where the users could flaunt the way they wear jeans in different ways. Guess used influencers to start this challenge which gained 37.4 million views.
Influencer marketing – Get Influencers to work for your TikTok Marketing
Influencer marketing is not only restricted to Instagram or YouTube, but it is also gaining momentum on TikTok Marketing as it works great as a social media promotion.
Many brands have partnered with TikTok personalities/influencers to promote their products or services through them by live streaming.
These TikTok influencers have millions of followers, which allows you to generate dollar-worthy results from your campaign.
You need to leave the making of the video up to them. After all, they are the ones aware of how they can attract users to their videos or feed.
You also need to be aware that the product you want to promote should be compatible with the influencer's personality.
Letícia Gomes is one of the most creative TikTok influencers. She uses makeup to transform herself into different famous characters and celebrities. She has transformed herself into Albert Einstein, Freddie Mercury, and many more.
Read More: How To Go Viral on TikTok: 13 Easy Tricks For Success
Brand takeover ads
Brand takeover ads are short videos, GIFs, or still images. The ad should be linked to a hashtag (if made) and the official page. A single brand can take over only one category in a day.
These ads are effective as the setup is easy and convenient. It helps you reach out to a wider audience in a contextual manner. You can also measure the success of these ads via impressions, click rates, and unique reach.
In-feed native videos
In-feed video ads can be 9-15 seconds long. These are full-screen ads similar to the ones on Instagram.
In-feed native videos are good for advertising and promoting brands with youngsters as their target audience.
Keep in mind that these ads can be skipped. You need to have an interesting opening to the video (for better engagement).
You can also add website links and the 'order now' button. It will redirect the user to your desired web page.
Not just that, you can also trace the usage of these ads through impressions, clicks, ctr, total video views, etc.
Time constraint
If there is no time constraint to perform a task, people will keep on delaying it and will not participate. Psychologically, if you keep a time limit to tasks, people tend to perform them within the given time frame.
If you are offering any sale or creating a challenge with the help of influencers, you need to mention that it is for a limited period of time.
This will help create hype within a short period of time. The Guess campaign lasted for only one week, encouraging thousands of users to participate.
User participation
The most important thing in promotion is that the users should be able to participate in it. Encourage the customers to make videos interacting with your products. Ensure that they mention your brand while uploading the video on TikTok so your product can be promoted.
A Chinese restaurant was asked to record a video of a popular dish as per the customer's choice of ingredients. This video became very popular, and many customers shared this on TikTok, which resulted in huge marketing success. And, just like that Web3 social media app can help your share your short video on TikTok.
Have you started TikTok marketing?
Knowing about TikTok marketing and the best post on TikTok is not enough. You need to start using TikTok in your marketing mix in the long run. It is a relatively new platform that all marketers should adopt if they haven't, and knowing the best time to post on TikTok will be the cherry on the cake thing.
With every passing month, the popularity of TikTok marketing is increasing in every social media marketing agency. As a result, you better stay ahead of your peers and strategically utilize the TikTok platform to promote your products or services.
You just need to download the app, browse and research a bit, and start executing your TikTok marketing plan to incur a new and wider audience.
Pay attention to customer feedback, follow new trends, and be creative with the content to attract customers to your brand. RecurPost is a great content marketing tool that helps you to schedule Social media posts. There are popular tools like Hootsuite & Everypost alternatives in the market. If you compare the features of both tools, you will find RecurPost, among the best free Hootsuite alternatives.
Additionally, you can use RecurPost's feature social media bulk scheduling for automation, as it provides all the features you might need for posting to all different platforms at a low cost.
RecurPost allows you to schedule Facebook posts on your profiles, company pages, and multiple groups to entertain your audience and build a community. You can schedule Instagram posts on your personal and business profiles to share information and create fun content using reels and stories.
With Recurpost, you can schedule tweets at the best time. It allows you to schedule LinkedIn posts on your personal and company pages to connect with professionals worldwide. RecurPost is also an excellent Pinterest scheduler, offering the benefits of using a visual platform.
You can list your business on GMB and schedule Google My Business posts with CTAs of your selection to improve your ranking on SERP.
TikTok is a fun, entertaining (and addictive) app, people spend a lot of time making videos on it. You can reach customers globally. It is the next big thing for your brand's marketing portfolio.
Let us know if we missed out on anything or if you have any suggestions for future articles.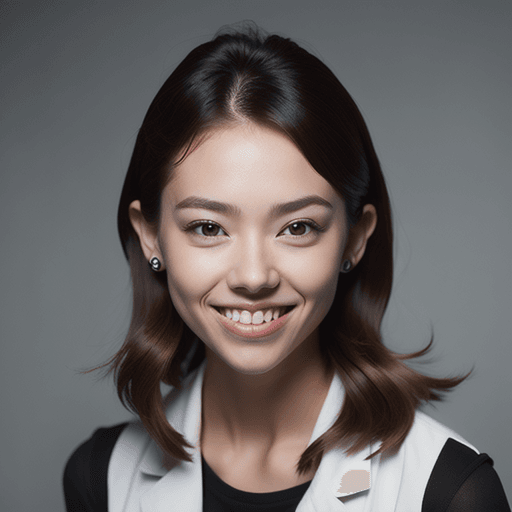 Debbie Moran is a Digital marketing strategist with 5+ years of experience producing advertising for brands and helping leaders showcase their brand to the correct audience. She has been a part of RecurPost since 2019 and handles all the activities required to grow our brand's online presence.