How to post on TikTok is a question many newcomers ask when they enter the vibrant world of this popular social media platform.
And it's quite normal to feel a little lost about where to start if this is your first time using TikTok. But worry not, in this guide we'll not only cover 'how to post on TikTok for beginners.
Also, we will delve into strategies on 'how to post on TikTok to go viral', helping your content reach a wider audience.
Let's dive in!
Setting Up Your TikTok Account: First things first
You can express yourself, connect with a global community, and share your interests on TikTok. However, you must first create an account before you can explore and create.
Fear not it's simple and enjoyable!
Here's a quick guide to help you start your "how to post on TikTok" journey off right:
Download TikTok: Get the TikTok app from your favorite App Store or Google Play Store.
Sign Up: Register on TikTok using your email, phone number, or social media account.
Choose a Username: Pick a memorable and unique username.
Add a Profile Picture: Select an image that represents you or your brand.
Write Your Bio: Create a brief, engaging bio about yourself or your brand.
Tip: If you're a brand or a business, consider upgrading to a TikTok Business Account for additional features and analytics.
How to Post on TikTok from the App
Posting on TikTok is a fun and straightforward process. Whether you're aiming to capture a spontaneous moment or showcase a carefully crafted video, TikTok's user-friendly interface makes it easy for anyone to become a content creator.
Here's how you can post your video on TikTok using the app:
Open TikTok App: Launch the TikTok app on your device.
Start Creating: Tap on the '+' icon at the bottom of the screen to begin creating a new video.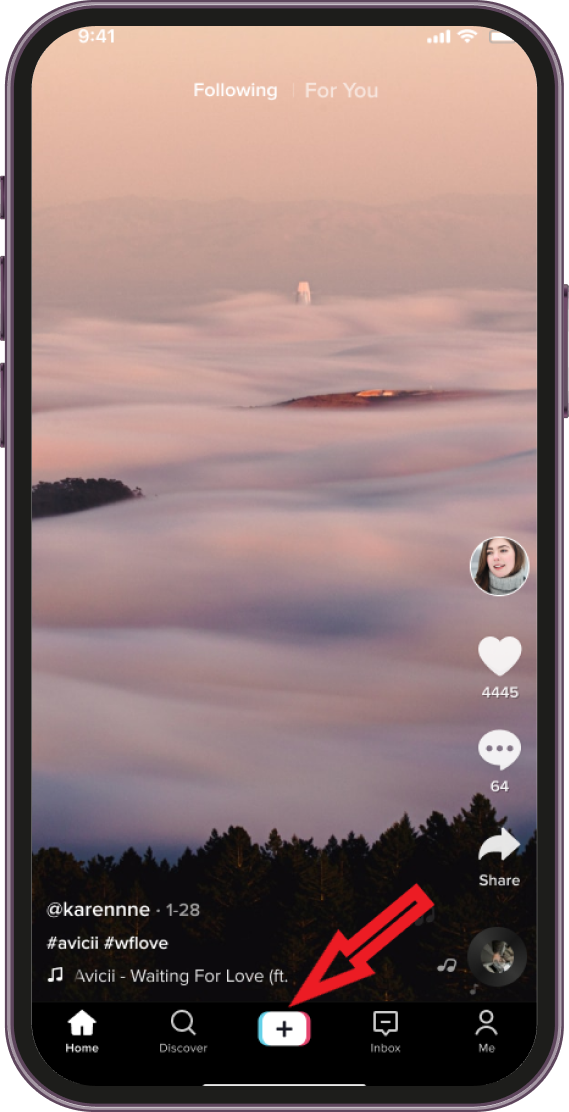 Record Your TikTok Video: Press and hold the record button to capture your video. You can release and press again to stop and start recording multiple clips.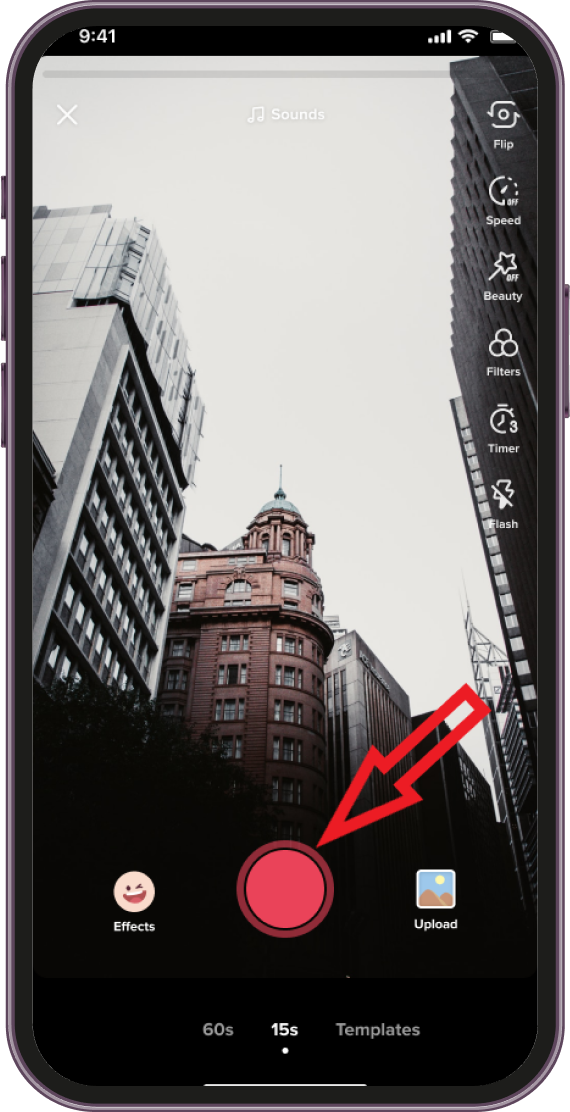 Edit Your Video: After recording, use TikTok's editing tools to trim, and add filters, effects, text, and music to your video. When editing your video, keep an eye on the watch time.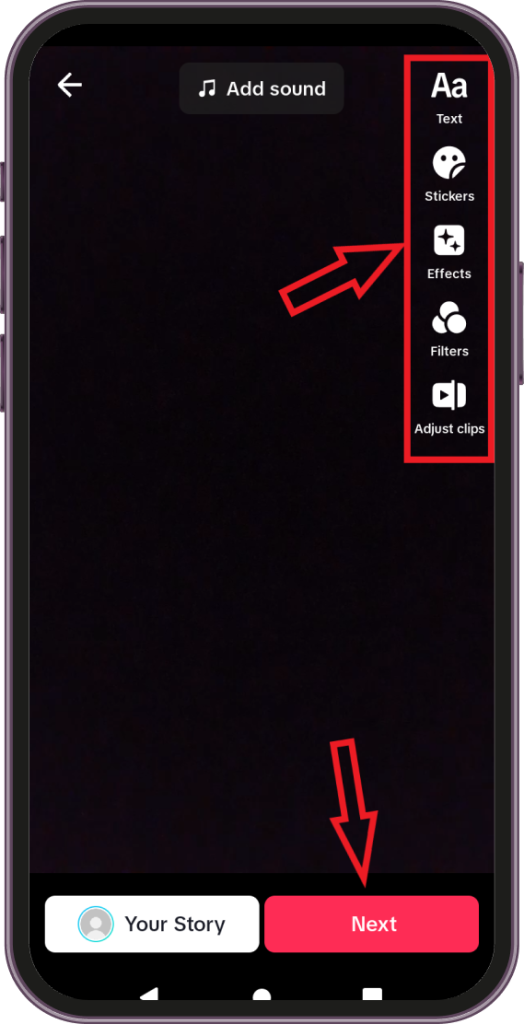 Write a Caption: Once your video is ready, it's time to post your TikTok video or TikTok content along with a caption. Keep it engaging and consider including relevant hashtags for better visibility.
Adjust Settings: Before posting, you can change the privacy settings to control who sees your video.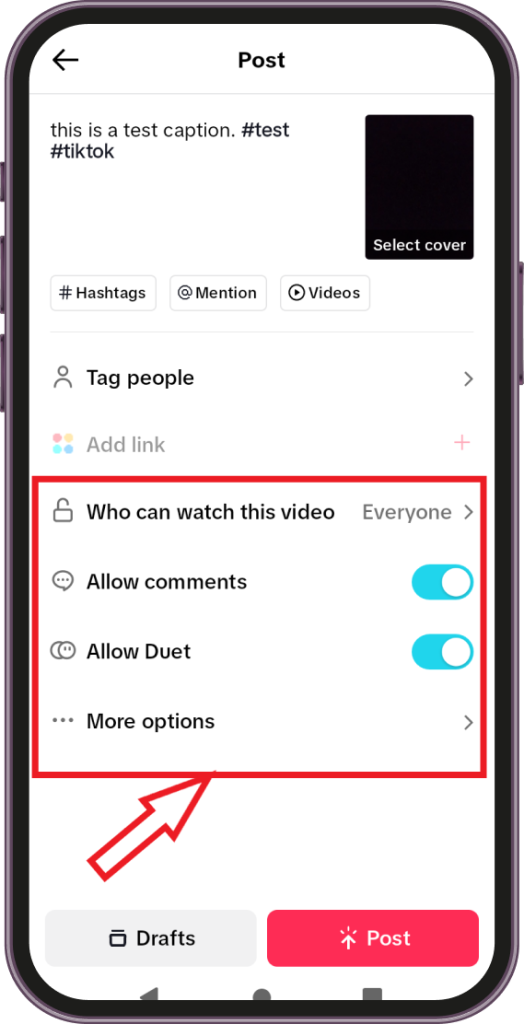 Post Your Video: Tap 'Post' to share your video with the TikTok community.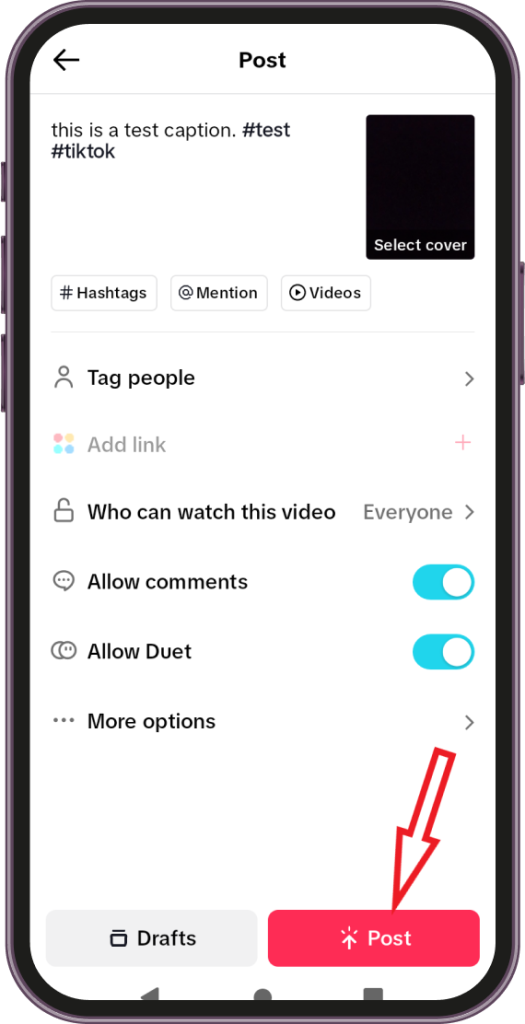 Alternatively, if you're wondering how to upload a video on TikTok from the gallery, it's just as simple. Instead of holding down the record button, tap the 'Upload' button in the bottom right corner of the screen.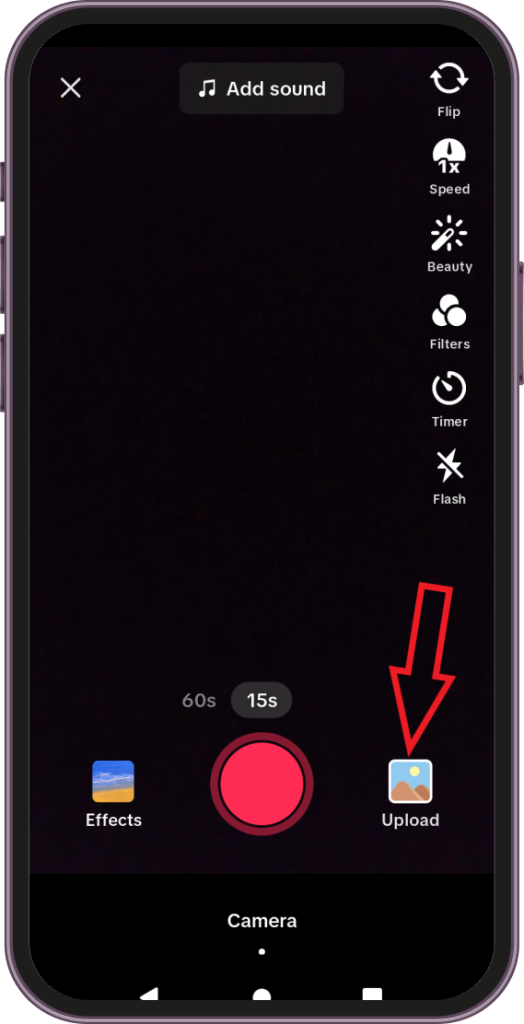 This lets you select a pre-recorded video from your gallery to edit and share
How to Post on TikTok from PC
Stepping into the world of TikTok doesn't limit you to just your smartphone. For those who prefer the ease and precision of a computer, posting on TikTok via PC offers a great alternative.
This method is especially handy for those who enjoy editing on a larger screen or using advanced video editing software.
So, let's walk through the simple steps to upload and share your TikTok videos from your PC, ensuring your creative content reaches your audience in the best way possible.
A. Preparing Your Video on PC:
Getting your video ready for TikTok on your computer is like putting together a puzzle.
Here's how it can be achieved in a simple way:
Pick Your Editing Tool: First, choose a video editing program on your computer. There are lots to pick from, so go with one that feels easy and fun to use.
Make Your Video: Now, the fun part! Create your video by adding cool stuff like music and effects. Play around with it until you are satisfied with the final result.
Save it Right: When your video is all set, save it in a format TikTok can use. MP4 or MOV are the best choices. This is like making sure TikTok can read and show your video without any hiccups.
Watch the Clock: Remember, TikTok videos can't be too long. So, make sure your video is about 9 to 15 seconds short to fit TikTok's time limit but still shows off all your awesome ideas.
And there you go! Your video is now ready to go live on TikTok from your computer.
B. Uploading Videos from PC to TikTok
Uploading your video to TikTok from a PC is straightforward. Just follow these steps:
Open Your Web Browser: Initiate the process by opening the web browser on your PC.
Visit TikTok's Website: Type www.tiktok.com into the browser's address bar and hit Enter to go to TikTok's official website.
Log In to Your Account: On the TikTok homepage, find the 'Login' button. It is located in the top right corner. Click on it and enter your account details to log in.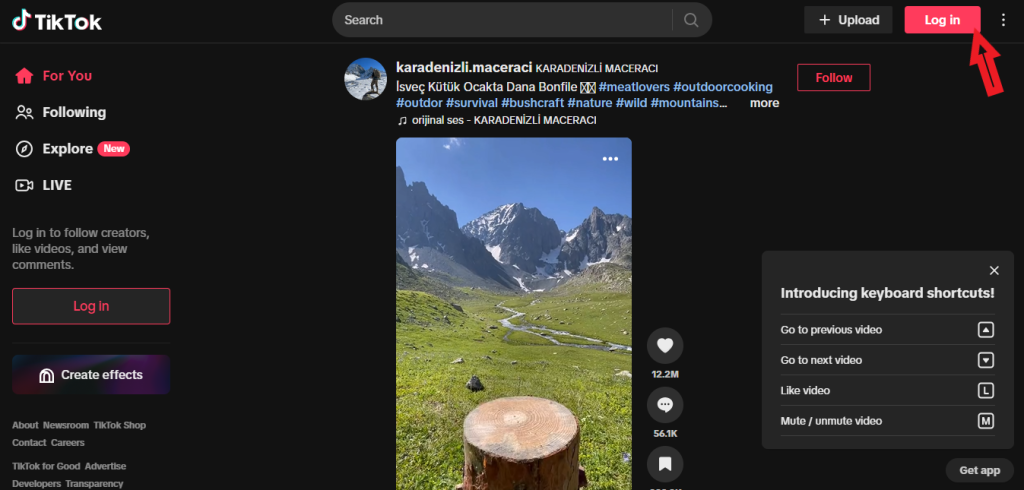 Note: If you haven't signed up yet, you'll need to create an account.
Navigate to the Upload Section: After logging in, locate the 'Upload' button. It's typically found at the top right corner of the TikTok homepage. Click on this button to access the video upload section.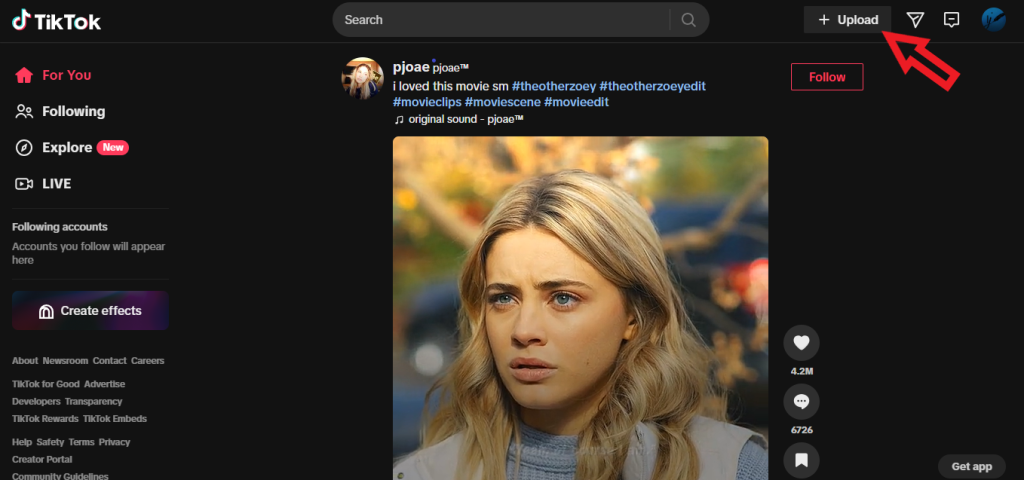 Select Your Video File: An "upload" section will include an option, namely, "Select file." To upload a video, just click this option and browse through your PC files. Upon selection of a file to upload, select 'Open'.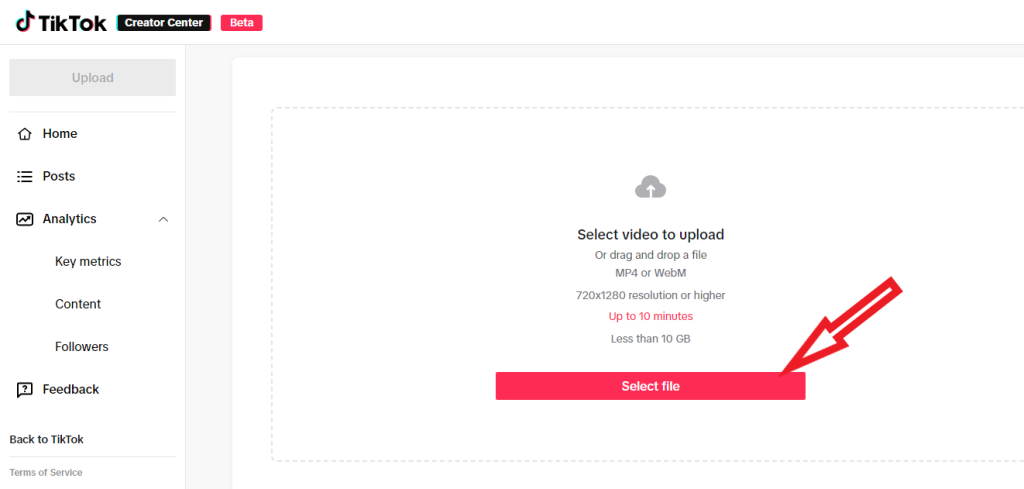 Wait for the Upload to Complete: Once you've selected your video, it will start uploading to TikTok. The upload time will depend on two major factors; the size of your video file and the speed of your internet.
Prepare for Posting: After the upload is complete, you can add a caption, choose hashtags, and set other preferences for your video.
Post Your Video: Once you're satisfied with all the details, click the 'Post' button to share your video on TikTok. 
You can also utilize the duets and stitches feature, and let other creators collaborate or use your video. This will garner more traction resulting in a good engagement rate.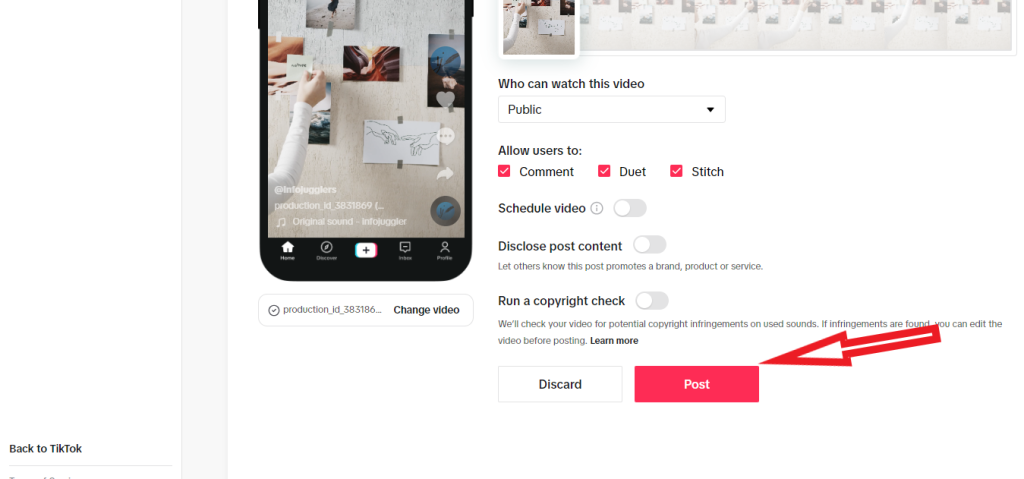 How to Post on TikTok via RecurPost
If you want to enlighten your TikTok experience then we recommend you switch to professional TikTok scheduler tools like Recurpost.
RecurPost stands out as an invaluable tool for TikTok enthusiasts and content creators aiming to elevate their presence on the platform.
This tool is specifically designed to help you schedule TikToks, simplifying the content management process and ensuring a consistent online presence.
This functionality not only streamlines your content strategy but also ensures a consistent and impactful presence on TikTok.
Linking your TikTok account:
To get started, create an account on RecurPost.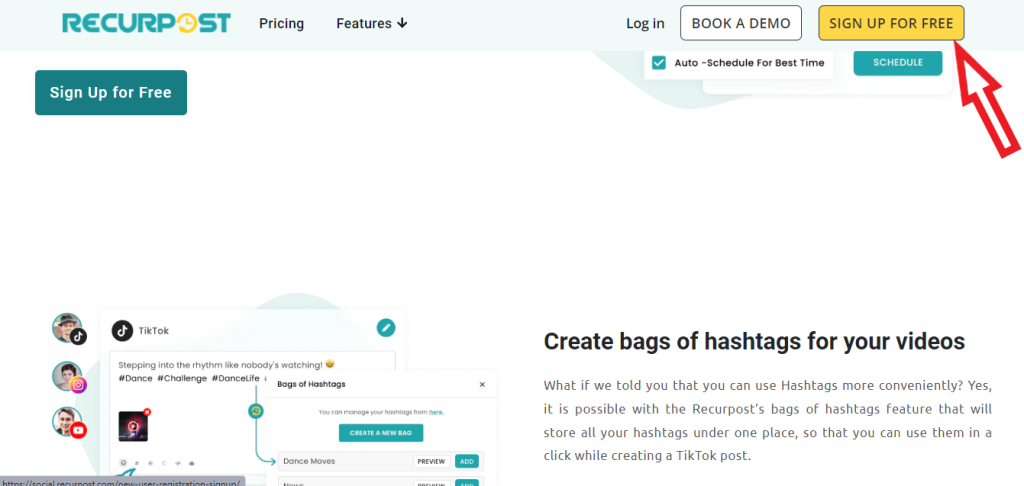 Then tap on the "Add" button visible at the bottom left corner of the screen.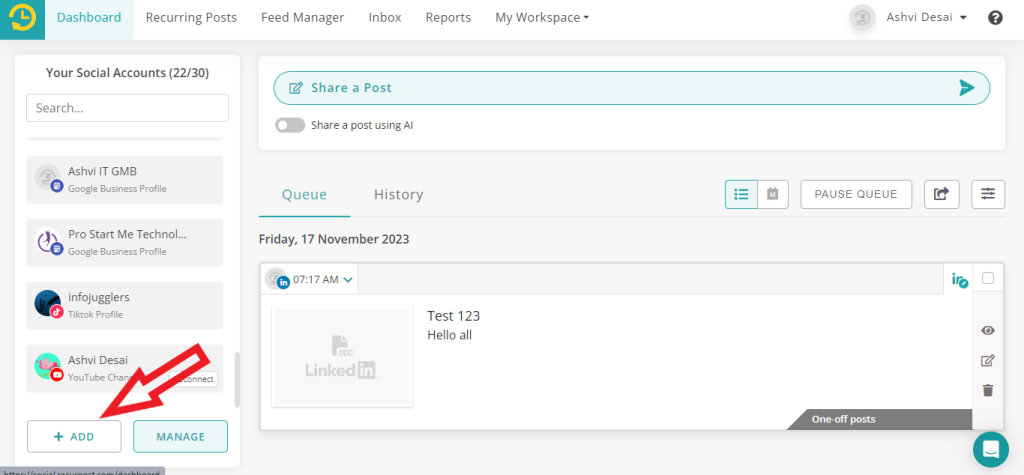 Select "TikTok" from the list of platforms.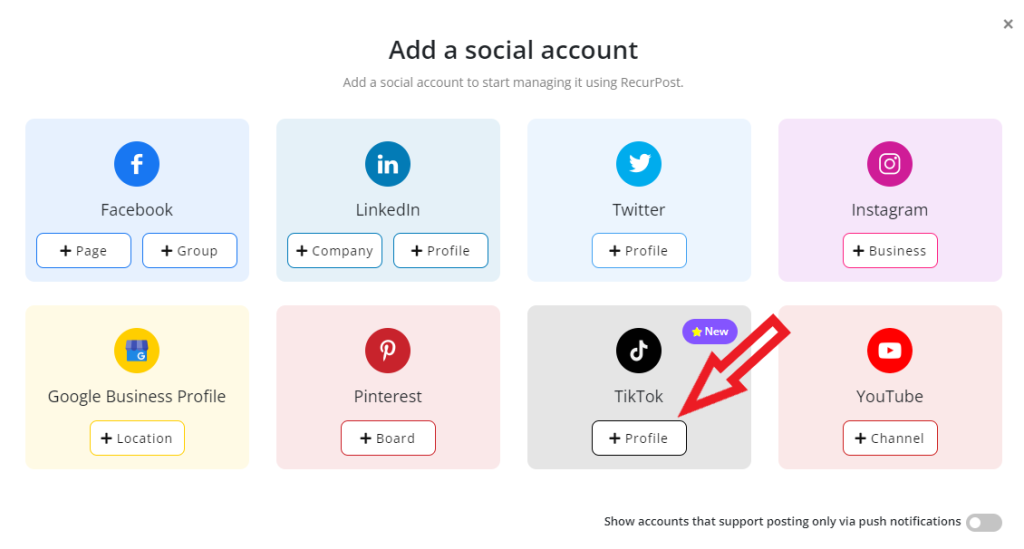 If you are already logged in to your account, you will be asked to grant authorization. So, click on "Authorize."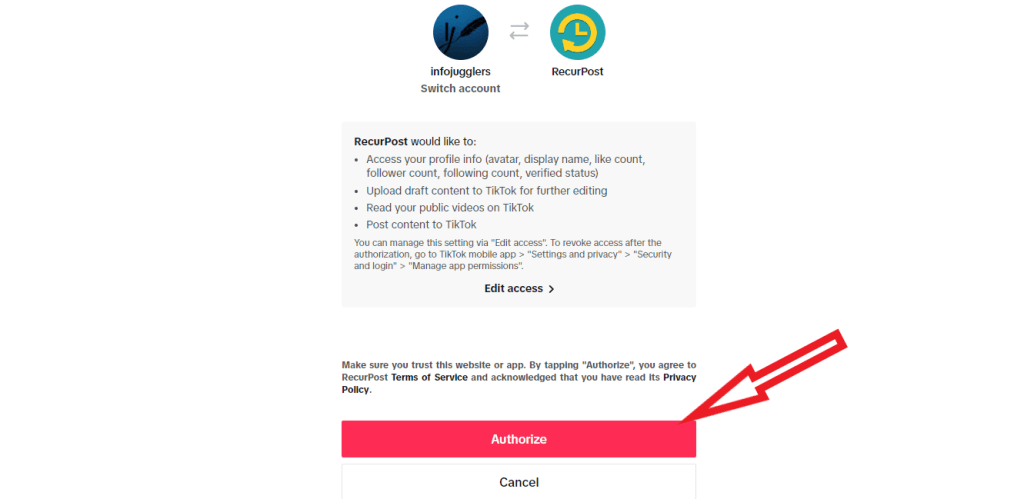 Your Tiktok account will be successfully added.
Scheduling TikTok posts:
Select the TikTok account that you have added.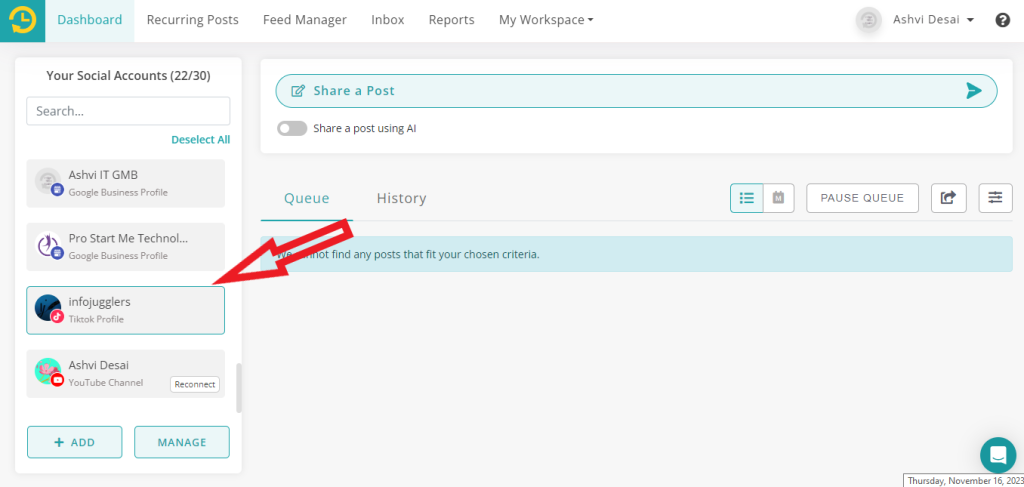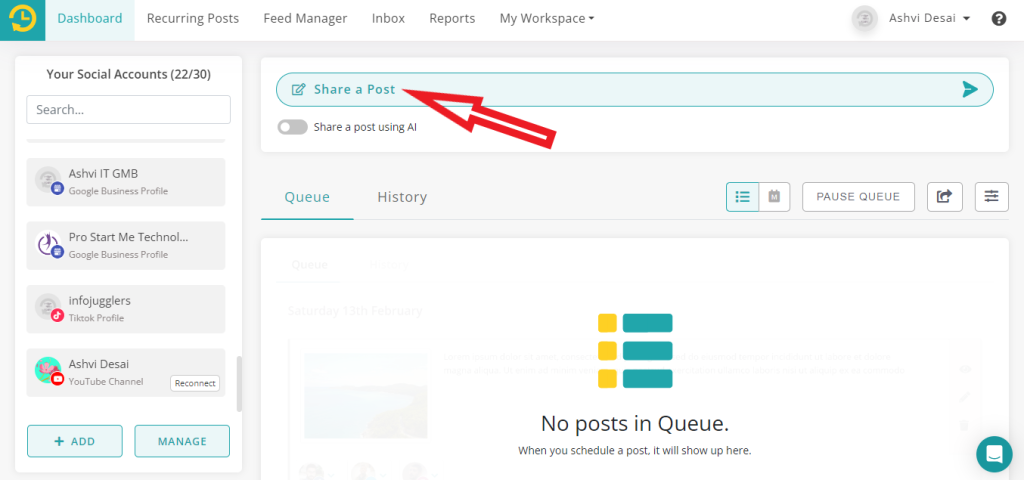 Tick-mark your account from the list.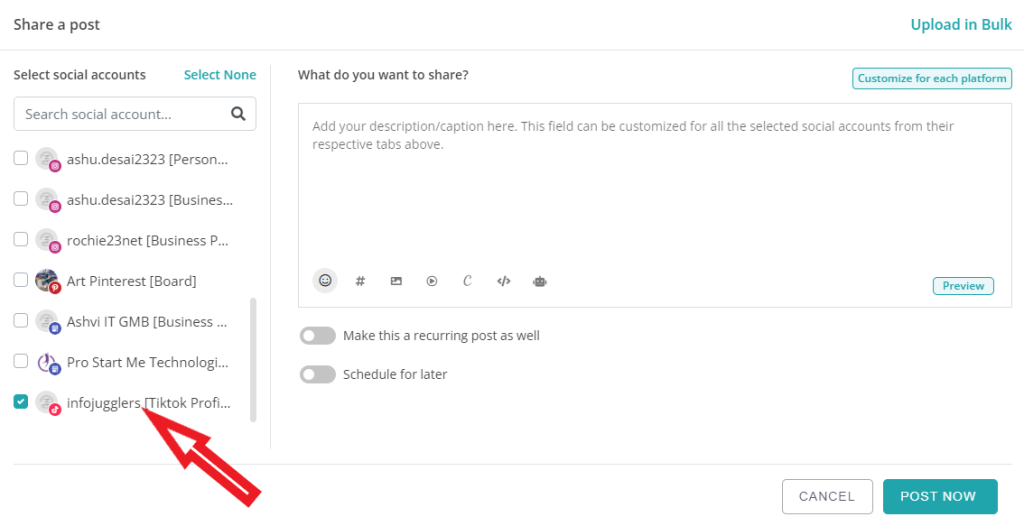 Click on the "Add Video" option and add the video. Also, add a catchy caption inside the box.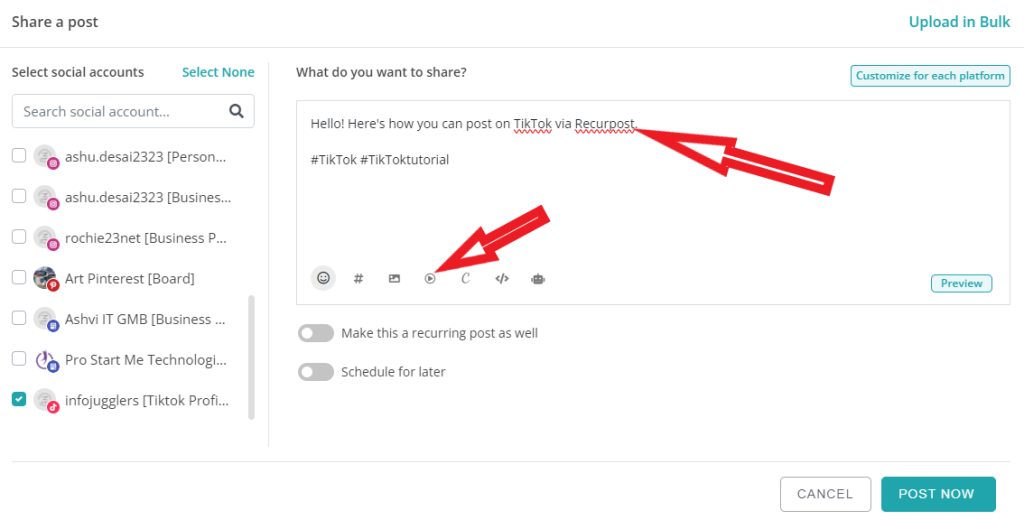 Lastly, click on the "Post Now" option.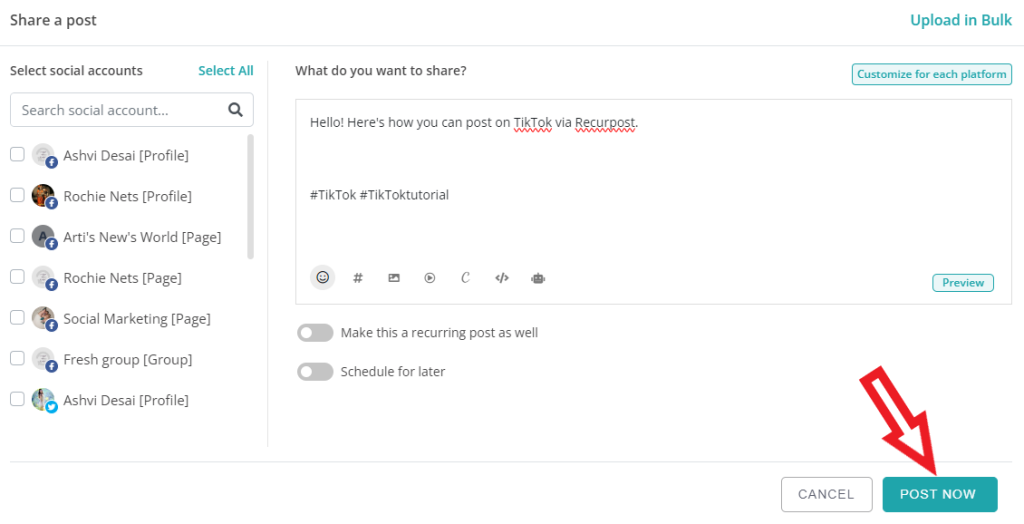 Your post will be live in a few moments depending on the file size and internet speed.
If you are a busy creator or an agency, then manually scheduling your post can become a daunting task.
This is where the ability to develop a TikTok posting schedule with the best time to post on TikTok feature will save you a lot of time while garnering the likes, comments, and shares you always wanted.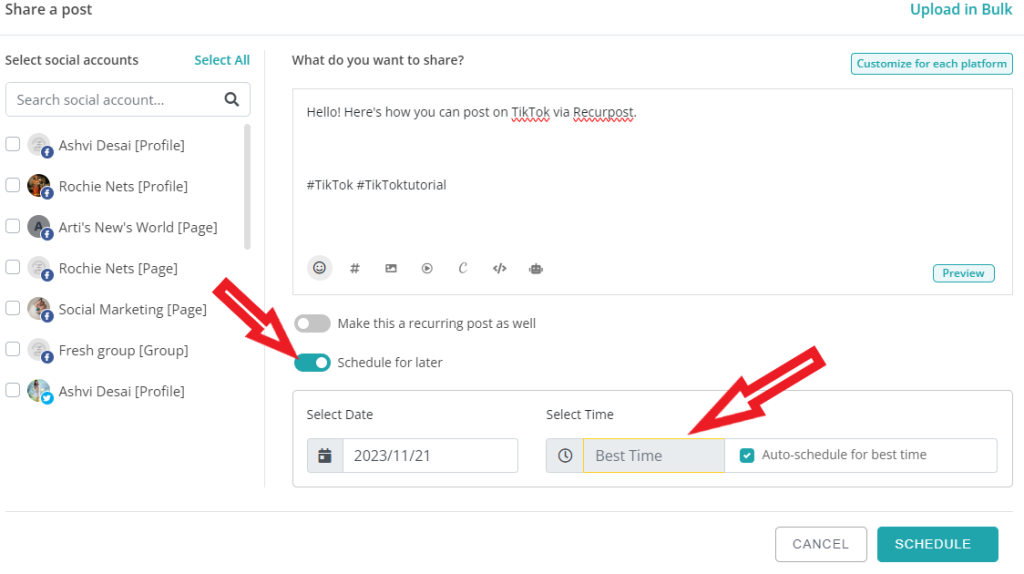 Also utilizing a content calendar is crucial for planning and organizing your posts. This ensures a balanced mix of content types and helps maintain a steady flow of engaging posts for your audience.
Along with these steps, if you're wondering how to post on TikTok for everyone to see, the following bonus tips will guide you in maximizing your video's visibility.
Maximizing Your TikTok Presence: Bonus Tips
TikTok is a platform full of opportunities, and understanding the time zones, and the best posting times can help you make your mark, strategically aligning with the nuances of the TikTok Algorithm.
Here are some bonus tips to help you stand out, connect with your audience, and make the most of your TikTok experience:
A. Embrace the Trend… But Add Your Twist:
Jump on trending topics, but don't forget to inject your unique flair. This personal touch can set your content apart.
B. Engage Right After Posting:
Interaction is key. Respond to comments and engage with viewers to encourage a sense of community around your videos.
C. Stitch and Share:
Utilize TikTok's 'Stitch' feature to add your content to existing videos. It's a creative way to engage with others and showcase your style.
D. Hashtags are Handy But Don't Overstuff:
Choose relevant hashtags to increase visibility, but use them judiciously to avoid making your post look cluttered.
E. Keep It Snappy:
TikTok is all about engaging, concise content. Aim for videos that are short, energetic, and to the point.
F. Leverage TikTok Analytics:
Use TikTok's analytics tools to gain insights into what resonates with your audience, helping you tailor your content strategy for the target audience.
Also, you can take analytics to the next level by considering an upgrade to the TikTok Pro Account.
G. Consistent Themes:
Maintain a consistent theme or style in your videos to build a recognizable and memorable brand identity on TikTok.
H. Cross-Promote:
Share your content on other social media platforms to broaden your reach and attract more viewers.
I. Participate in Challenges:
Engage with the TikTok community by participating in popular challenges, showcasing your creativity, and connecting with a wider audience.
J. Profile Polish:
Regularly update your profile bio and picture to keep your account fresh and appealing to new and existing followers.
K. TikTok for Social Media Marketing:
"TikTok is an excellent platform for social commerce. By creating engaging content and leveraging TikTok's unique features, brands can drive sales and interact directly with their consumer base."
By following these tips, you'll not only enhance your TikTok marketing and influencer marketing presence but also create a more engaging and enjoyable experience for your audience.
Conclusion:
Starting your adventure on TikTok is exciting! With these steps and tips, you're all set to make and share cool videos.
Remember, being yourself is the best way to go. Show your creativity, follow the trends, but also add something special that's just you. Don't give up on having fun.
So, go ahead and start your TikTok journey. Make videos, share them, and enjoy every moment. Happy TikToking!
FAQS
How do I create and post my first video on TikTok?
First, open the TikTok app and tap the '+' icon. Record your own video or choose an existing one from your gallery. Then, add music, effects, and filters if you like. Finally, write a caption, add hashtags, and tap 'Post' to share your video on TikTok.
Can I edit my video after posting it on TikTok?
Unfortunately, there is no option to alter the video after posting it on TikTok. In case you wish to modify anything, you should delete it and make a new one.
How do I use hashtags effectively on TikTok?
Use relevant hashtags that match your video content. Include popular and trending hashtags, but also add specific ones related to your video. Don't use too many; a few well-chosen hashtags work best.
Is there a way to schedule posts on TikTok?
TikTok itself doesn't have a built-in scheduling feature. However, you can use third-party apps like 'RecurPost' which is by far one of the best TikTok Post Planner to schedule TikTok posts in advance.
How can I increase engagement on my TikTok posts?
To boost engagement, create interesting and original content. Use trending sounds and participate in challenges.  Engage with your audience by replying to comments and collaborating with other users. Also, post consistently and at times when your audience is most active.
What to post on TikTok to get famous?
To get famous on TikTok, create content that is trendy, original, engaging, entertaining, informative, high quality, and consistent. Participate in trends, add your unique touch, and post regularly. Remember, authenticity attracts audiences!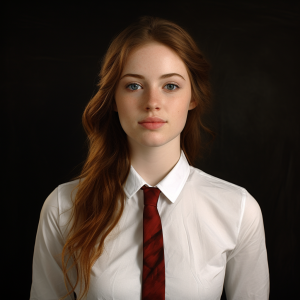 Debbie Moran is a Digital marketing strategist with 5+ years of experience producing advertising for brands and helping leaders showcase their brand to the correct audience. She has been a part of RecurPost since 2019 and handles all the activities required to grow our brand's online presence.