In marketing, the actions of the prospects are considered within the context of the AIDA (Attention-Interest-Desire-Action). It includes the stages a person goes through before making a decision. And in this framework, a call to action is the most important element. It can make or break the entire purpose of putting a call to action button and the efforts put into social media marketing. And that's why we have collected some amazing call-to-action examples for you to refer. This blog by RecurPost, a social media scheduler, is all about what call-to-action is & what excellent CTAs are.
What makes a Call-to-action good?
A good call to action inspires your audience to take the action you intended. For instance, if you want them to click on a button, the text written on that button should help them with decision fatigue (To click or not to click is the question – Will I Am shakes Pear). A generic run-of-the-mill text on your button will help them ignore it and not give you a few seconds of their life.
You will see the CTAs in the examples below. You may have heard of most of these companies; before you look at the CTAs they have on your site, think of how you would have done it. Then think if you had a better CTA or if theirs is better. That will be a good exercise to understand what makes a CTA a great CTA.
What is a good conversion rate for a good Call-to-action?
How long is a piece of string? Well, that's not entirely correct. There have been some numbers that marketers hope for from their CTAs. If you get about 5% conversion rate on your call to action then it is great overall. However, there are different expectations from the location of the CTA. For instance, our sidebar sees about 1% conversion (clicks). Links in the menu above convert at about 3%, and the links in the footer below convert at 2%.

Back in the day I used to build blogs that ran ads, and my ads at the beginning of the post would get 0.5-1.5% clicks, and the ones in the middle would see 1-2% clicks.
The pop-ups, annoying that they may be, see great clicks. Email marketing is, again, a good avenue for great conversion. Our emails sometimes see 50% open rates and which is an exception as most industries see about 20% open rate of emails.
Call-to-action examples using contrasting colors.
Let's begin by seeing some examples of how some companies have used contrasting colors to craft a call-to-action. Contrast is one of the most powerful graphic techniques you can use to create CTAs.
It is the easiest way to grab someone's attention and make your CTA stand out from the rest of the content. Just pick up a color that contrasts the color of your background. Remember your website design while selecting a color for your call to action button.
1. Airbnb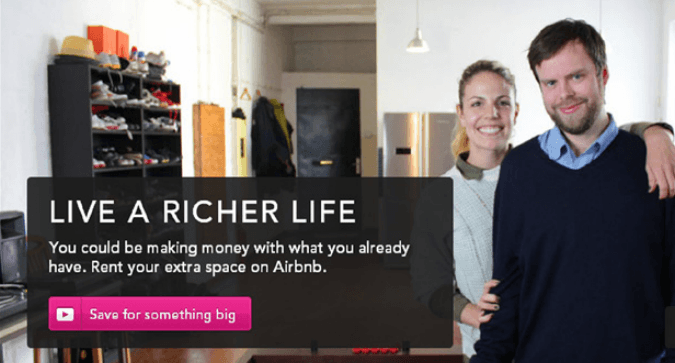 Here is an example of a dark background and the use of an eye-catching upbeat color for the call to action button. If you notice carefully, Airbnb has used a picture that depicts a busy life in the background. A transparent box is used where the call to action is placed to make it stand out from the rest of the image. It ensures that the CTA is clearly readable and catches people's attention.
2. Birch Box

Birch Box has also used contrasting color technique to put up call to actions on their website. The pink call to action button grabs the attention of visitors while matching the color of the brand's logo.
3. G2m solutions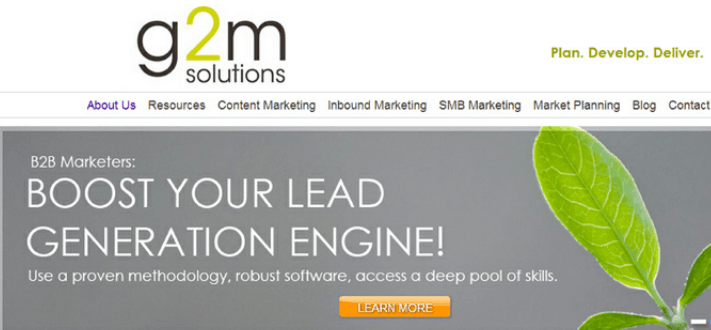 In this example, the color of the call to action button is the only bright color on the entire page. Colors, such as orange and red suggest warmth and appear larger than cold colors like blue and green. Warm colors seem to be closer to the viewer, stand out from cold colors, and are used for call to actions in the majority of the cases.
4. Hoi moon marketing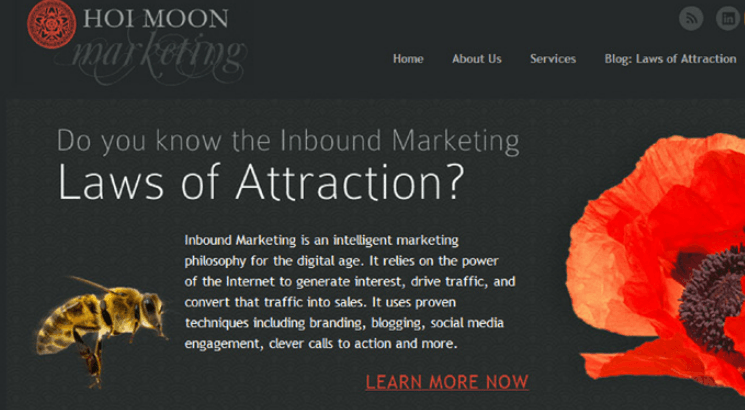 It is not necessary to use a button for call to actions every time. You can create contrast just by using text too, as Hoi moon marketing did in this example. It simply changed the color of the text, made the font size a little bigger, and underlined the CTA to grab people's attention.
5. Intuit websites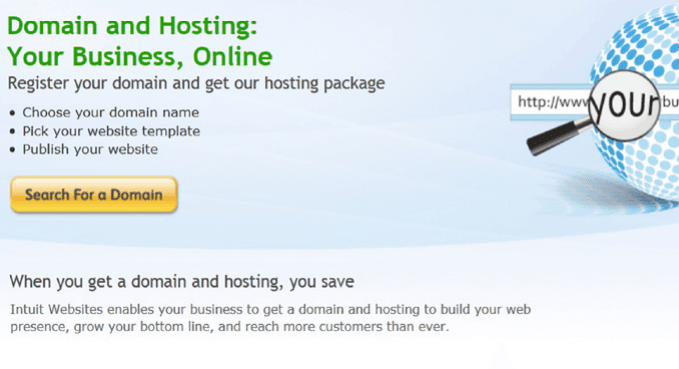 This is a classic example of the use of contrast created by using both cold and warm colors. The background has blue as the cold color, making the yellow call to action button pop out.
6. Znyga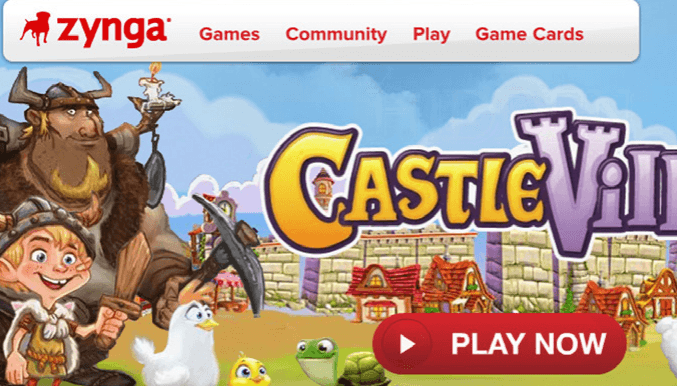 A lot of marketers debate about the use of red color while using call to action buttons. As it is the international stop signal, it gives viewers an indication to stop and notice the message, and take an action. Zynga, a leading game service provider, has used the same theory to craft out the call to action.
Call to action examples using incentives
Sometimes, an additional push is all that people need. To increase the chances of people following the path that you show them, try providing them an incentive. Coming up with compelling incentives will encourage viewers to take the next steps. Here are some examples of call to action that focus on incentives.
7. Code academy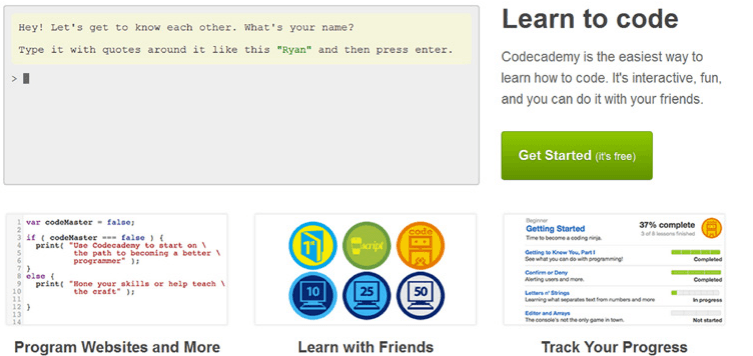 When you offer something for free, it removes all the barriers to entry. In this example, Code academy is boldly stating that access to their resources is free.
8. Ibex

Another type of incentive constitutes discounts. This example of call to action offers a $500 discount on the main product. Contrast is also used here to make people notice the button.
9. Suitey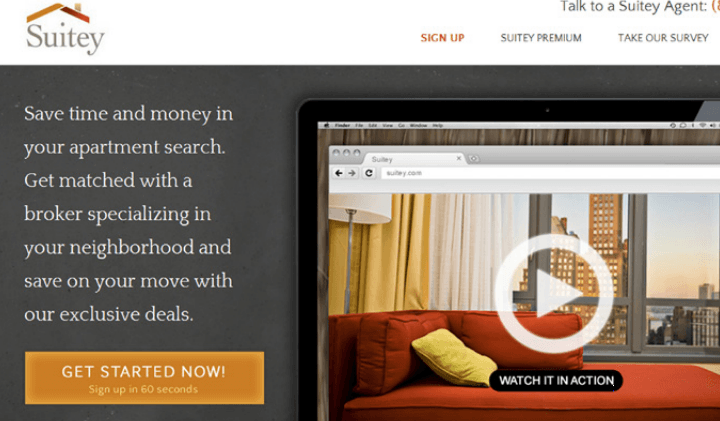 When people know that taking any demanded action will not up much of their time, they are more likely to act upon it. The call to action example over here states the fact it will only take 60 seconds to get started.
10. The smashing newsletter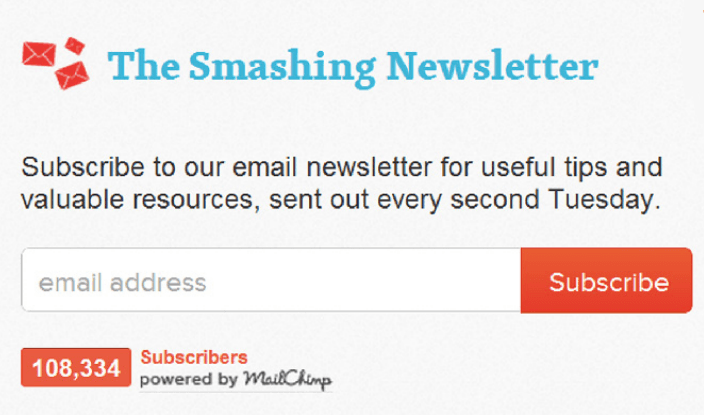 This is one of the examples of social proof given in a call to action. This publication showcases the number of its current subscribers, encouraging you to become a part of its newsletter community.
Call to action examples using products.
Call to action also has the power to increase product awareness. By showing your product or service through call to action buttons, you make the offer more tangible.
11. Flipboard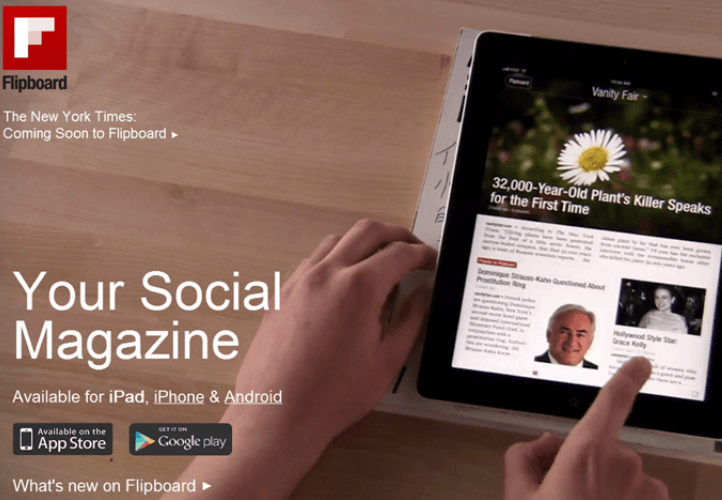 Flipboard has placed its call to action buttons ("available on the app store" and "get it on Google play") next to the product itself. This way, people can get an idea of the magazine's features and download the app.
12. Forkly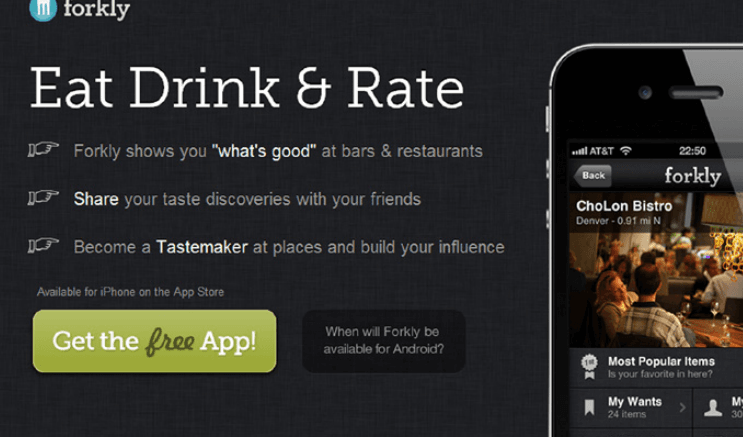 In this example, Forkly is not only saying the viewers about what the app does, but also demonstrating what it looks like. The green call to action button stands out from the dark background and also highlights that the app is free.
13. Apple watch studio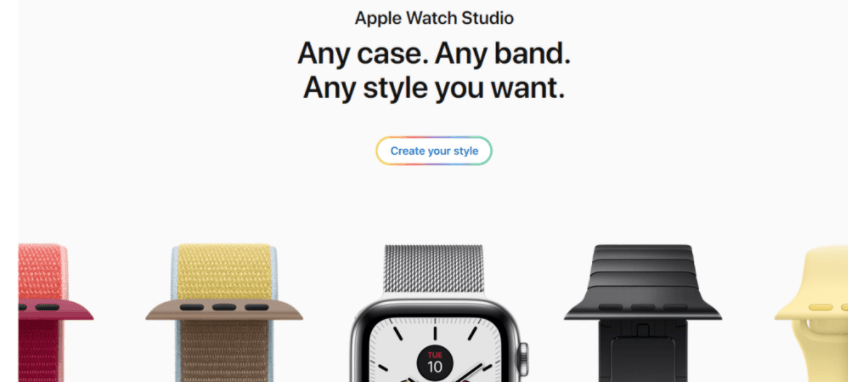 Apply subtly shows a watch with different bands, and gives people the idea of how they can choose their own style while buying an apple watch.
14. Wufoo

The image that is used to highlight next to the 3 call to action buttons gives users an idea of the flexibility and ease of use of the product.
Call to action examples using large text
"People looking for information generally look for text, not images." says copywriter Dean Rieck. Viewers focus on the words in text ads more than on the images. While crafting such call to action, make sure your wordings are clear, specific, and action-oriented.
15. Bob Phibbs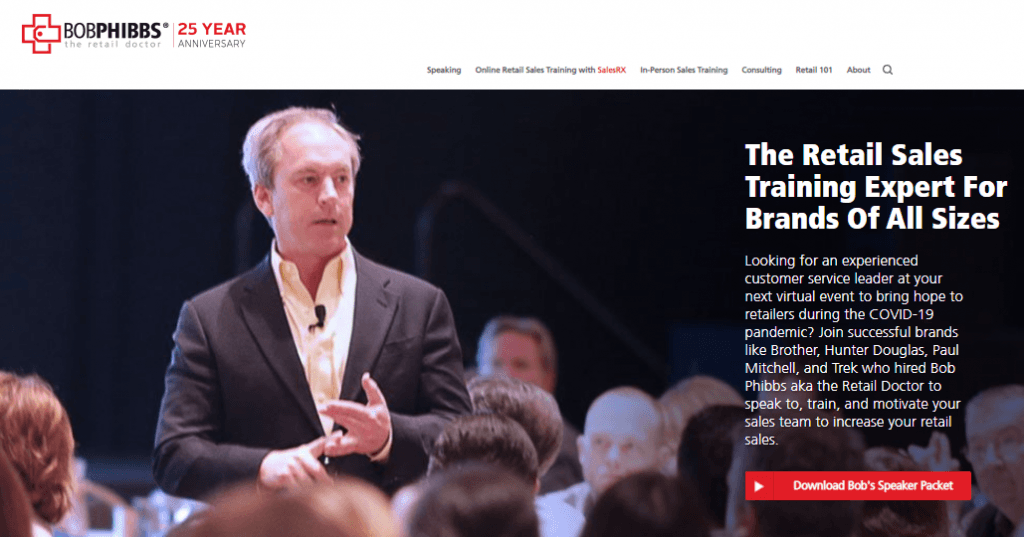 The language of this call to action is optimized to give visitors context even if they don't go through the menu bar above. It's pretty specific and action-oriented.
16. Codebase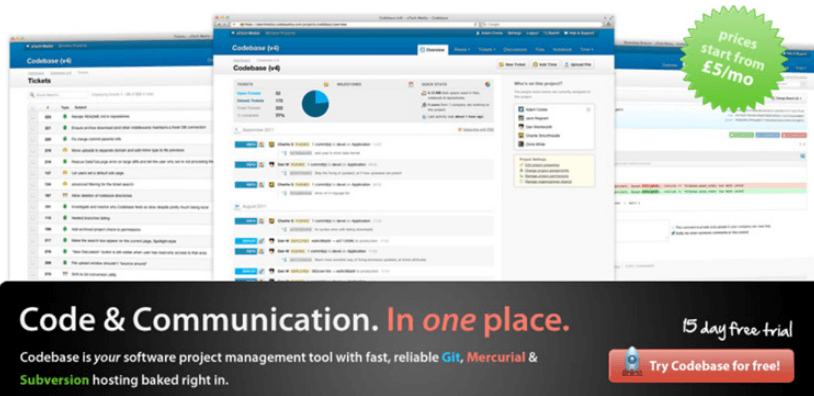 The large strip placed at the bottom of the screen catches the viewer's attention at the first glance and gives them all the information they need to hit the call to action button and take the free trial.
17. Eventbrite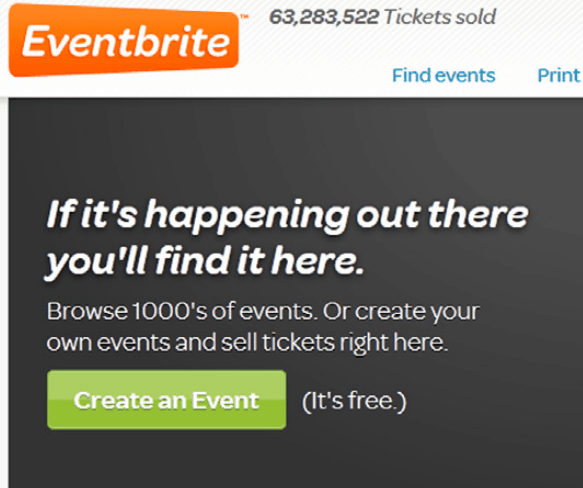 The text surrounding the call to action button serves as the incentive here. It covers all the features that the user will get for free.
18. Indie Aisle

This is an example of a descriptive call to action that does a great job of summarizing all the features that are provided by the software.
19. Mobile web design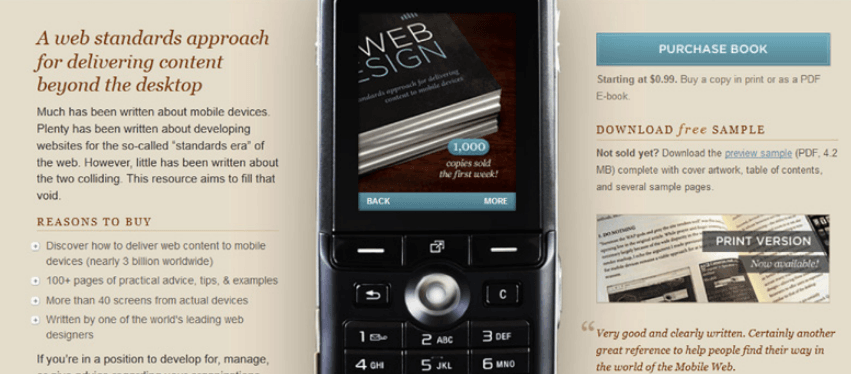 The text on both sides of the center picture gives in-depth details about the offer and the book.it creates a sense of clarity and sets expectations.
20. Bright cove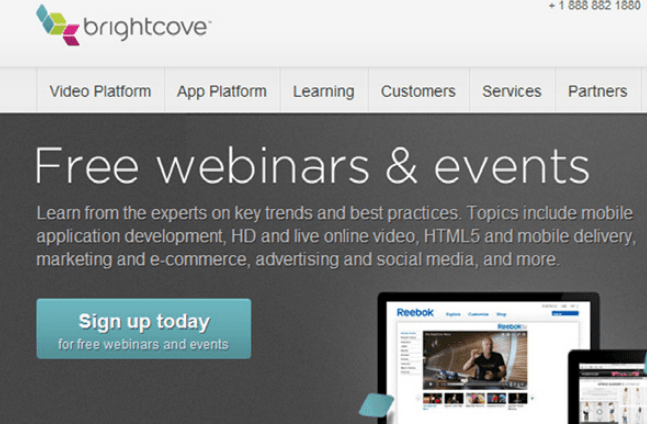 Brightcove gives yet another example of using text with call to action buttons. The text describes what the users will be signing up for, and it is also reiterated in the call to action button.
Call to action examples using special effects
Sometimes, less is more. If you want to attract more attention to your CTA, don't crowd the language unless the information around it is the key to taking the action. However, you can optimize your conversion rate by using one of the best tools for SaaS like Squidvision.
21. Loyalty plus

A navigation at the top of the page, a short description about the company, a simple image, and call to action buttons – the simplicity of the page makes it quite clear of the steps that the viewer is expected to take.
22. Firefox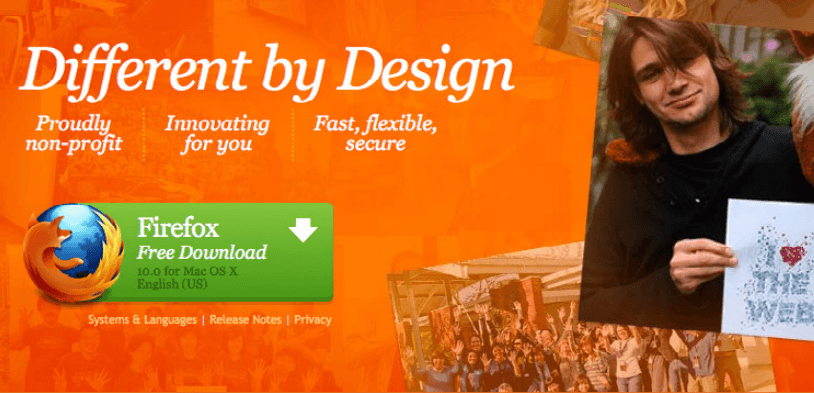 The images used in this example are far away from the call to action button, which removes all the noise and sticks the attention of users to the button itself.
23. Curator mule

The most important information is well highlighted and both the call to action buttons have enough breathing space between them.
24. Dropbox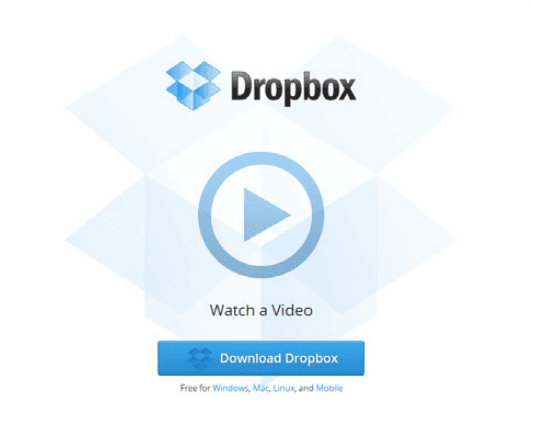 Dropbox's call to action are pure examples of simplicity. Viewers only have 2 options – either to watch a video or download the software. Both of them are clearly visible on the page.
25. Grindr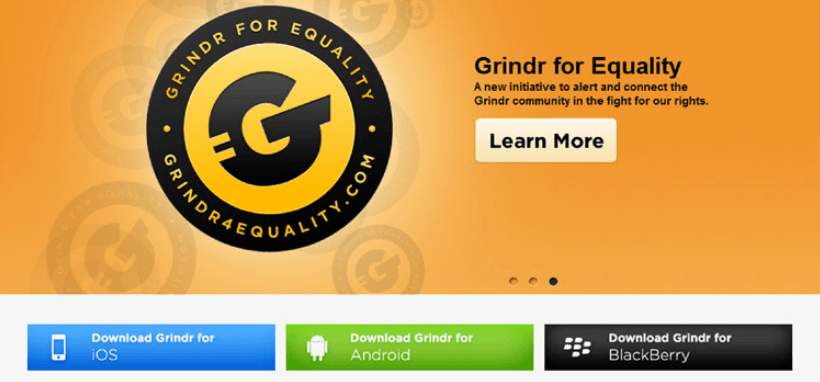 Around the main call to action button, there is some space left, which guides the users to the action they are expected to take.
26. Postmates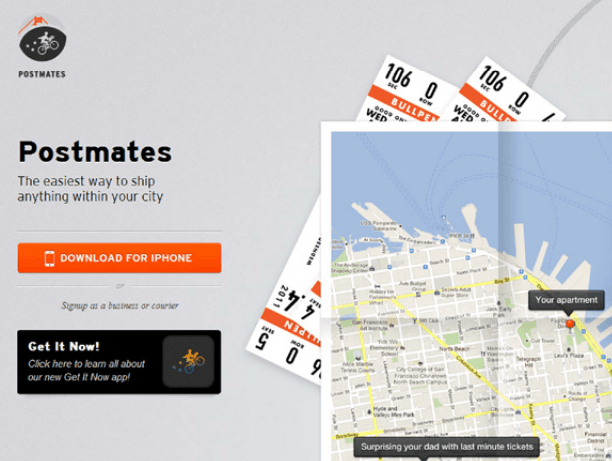 In this example too, there is a sense of cleanliness around the call to action button. In order to separate all the three call to actions, different colors and lines are used.
27. Skype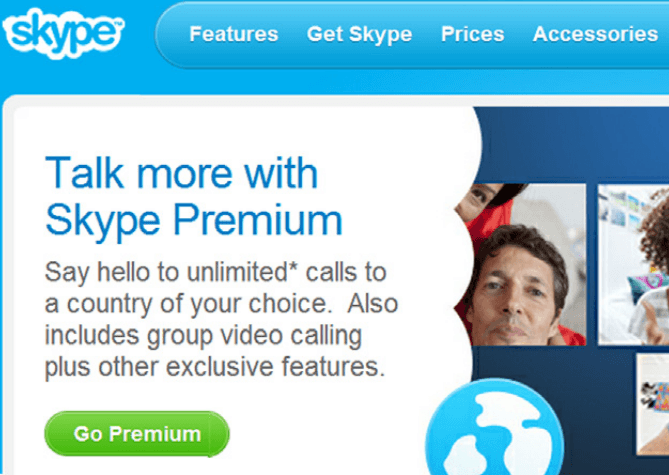 Another company that uses minimalistic designs to highlight the call to action buttons is Skype. Text, images, contrasting colors – everything has been used consciously to let viewers focus on the call to action.
28. Stripe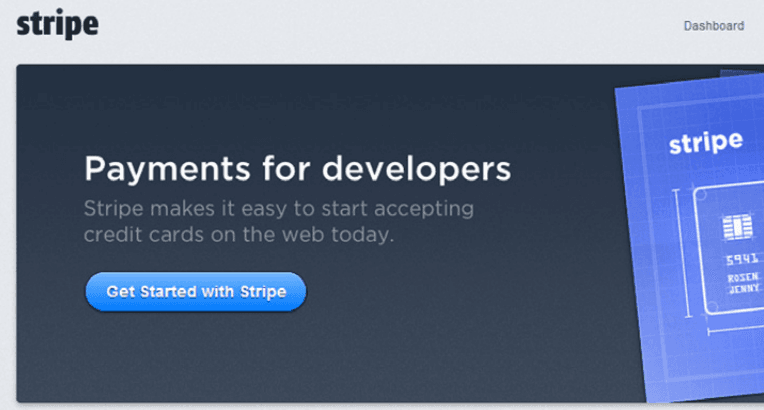 A sense of focus and space is created by Stripe by placing the call to action button against a dark background.
29. Zero cater

This is yet another example of the use of huge text and contrast colors to guide the viewers' eyes to specific spots on the page and take an action accordingly.
Call to action examples using a sense of direction
Some of the most successful call to actions consists of arrows pointing towards the message. It creates a sense of direction and directs the viewers to the desired elements.
30. Dailymile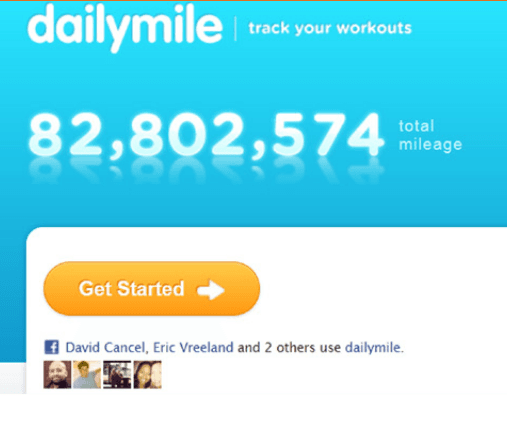 Most call to action examples in this category consists of an arrow pointing towards the right direction as it implies taking the next step. Dailymile, in this case, did the same thing.
31. Eval.me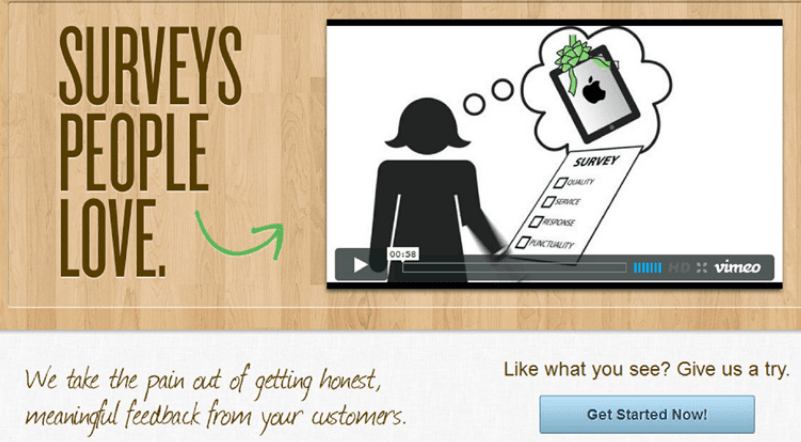 Telling people to watch a video is also a kind of call to action. Thus, you can consider adding an arrow that points towards the video, like eval.me did in this example.
32. Hands On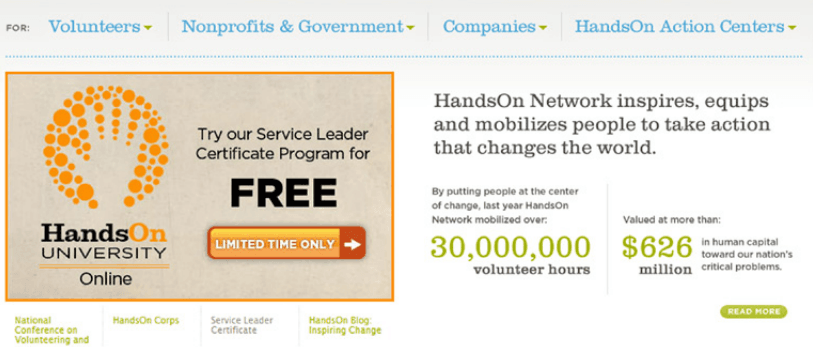 In this example, the arrow is clearly pointing towards more text, which gives users more reasons to try out the offer. It is worth split testing the placement of text and checking whether it brings changes in click-through rates or not.
33. Mint.com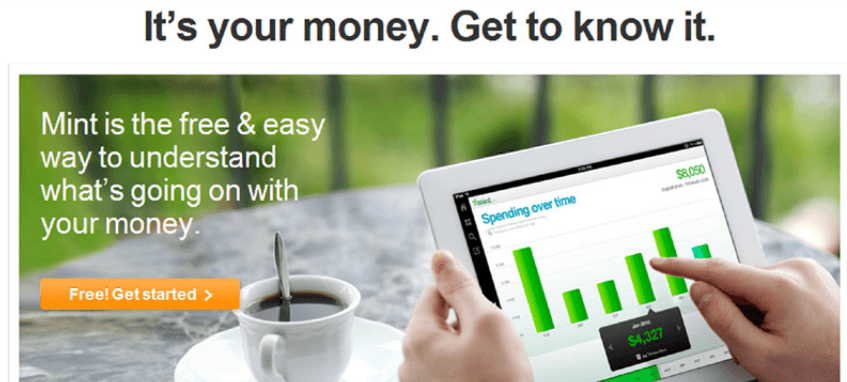 As an alternative to the classic arrow symbol, you can also use the character shown in the example below to create a sense of direction.
34. Visible gains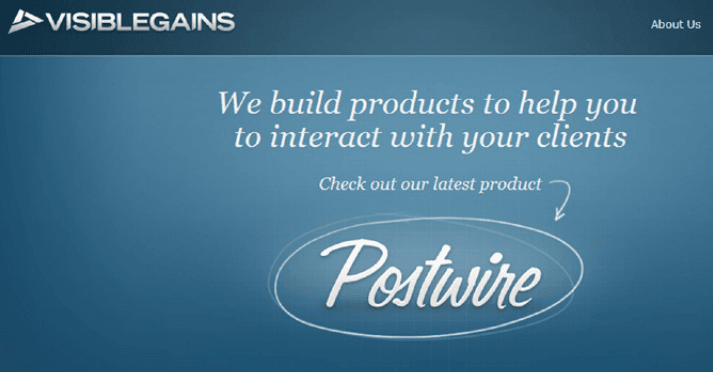 More the elements on the page, the more the distractions. Very subtly, Visible gains have removed everything from the background and added a circle to the call to action itself, along with an arrow.
Call to action examples for email generation
There are many companies that use CTAs to simply expand their email database and increase their list of contacts, which they can use further for follow-ups and providing exclusive offers.
35. Gilt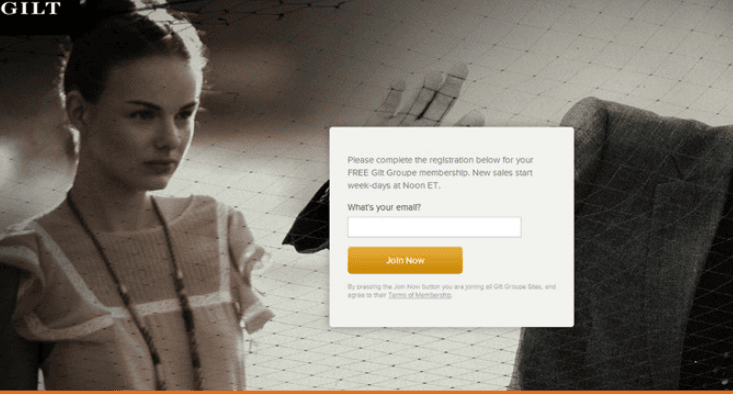 The best call to actions never look like flashing ads. They are paths towards the discovery of valuable information. While collecting emails, make sure that you are setting clear expectations. Let the users know what they'll get after submitting their information.
36. Gojee drinks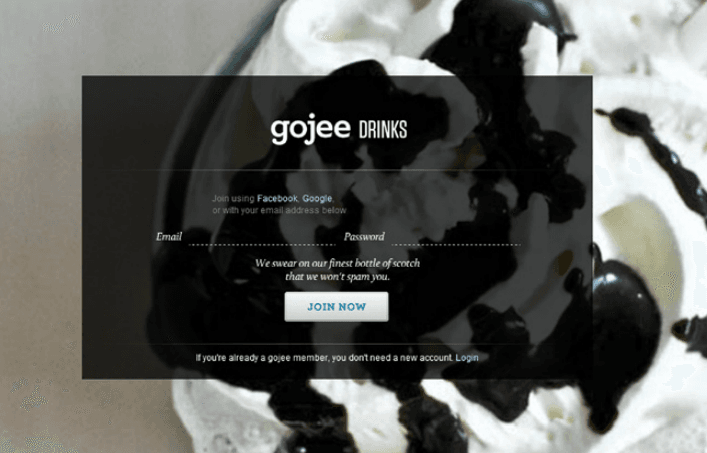 When you state that you'll be keeping all the collected information private, it reduces people's anxiety related to privacy and gives them an additional reason to submit their email addresses, just like Gojee did in this example.
37. Jet setter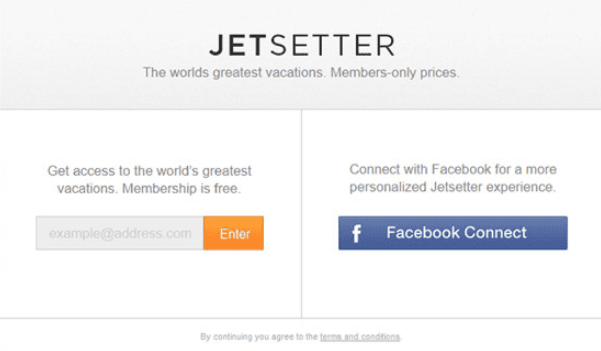 If you state that the membership or subscription that you're offering is free, it increases their chances of signing up. Don't be afraid to showcase your strengths, as hyperbolic language increases the conversion rates.
38. Launch rock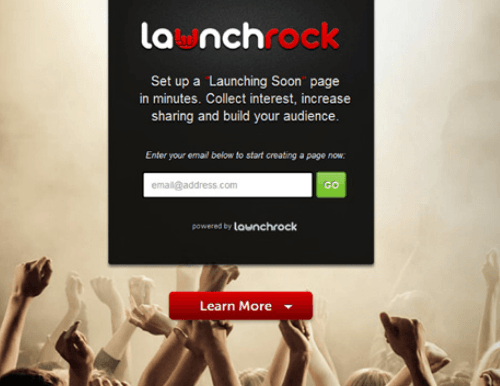 Another tactic for call to action is to address the quickness of the signing up process. In the below example, Launch rock conveys that setting up an account will offer a lot of benefits without any hassle.
39. Skillshare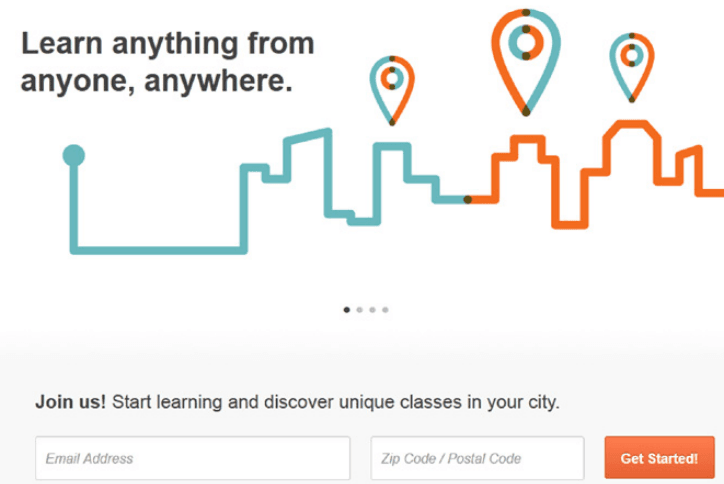 A general best practice for the call to action is removing all the clutter around the CTA button. Skillshare, in this example, has done a great job by keeping things simple on a white background.
But do you know how to get verified on Instagram? check the guide to know more.
Call to action examples with primary and secondary options
Many times, it also happens that you have two or three competing actions that you'd like the viewers to take. The below examples will give you an idea of how to create a call to action in such cases.
40. Fresh books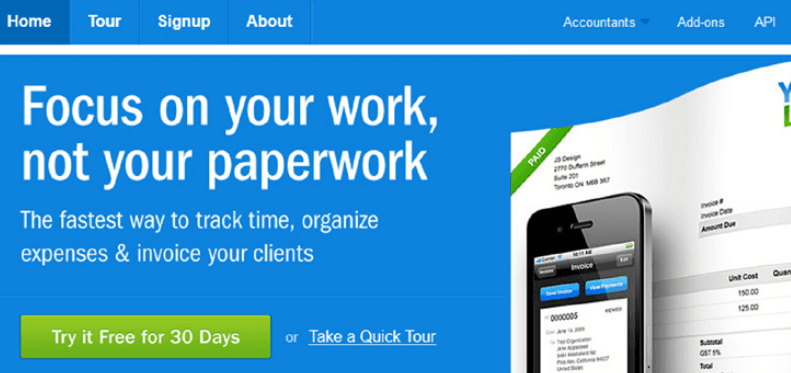 A quick and clean way of distinguishing between two call to actions is to place the primary CTA as a button and another as a hyperlink. It makes it clear about the cation which the users are desired to take.
41. Layer vault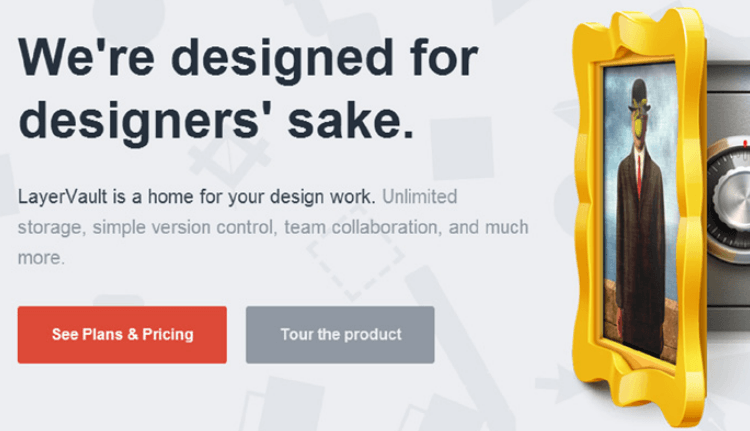 In this example, both the call to actions are revolving around the product, that's why you can neatly place them beside one another and let the users decide which one they'd like to continue with.
42. Theory

Keeping a secondary call to action button from which the users can see more of your work/past projects is also a great way t increase the click-through rates.
43. Top chef university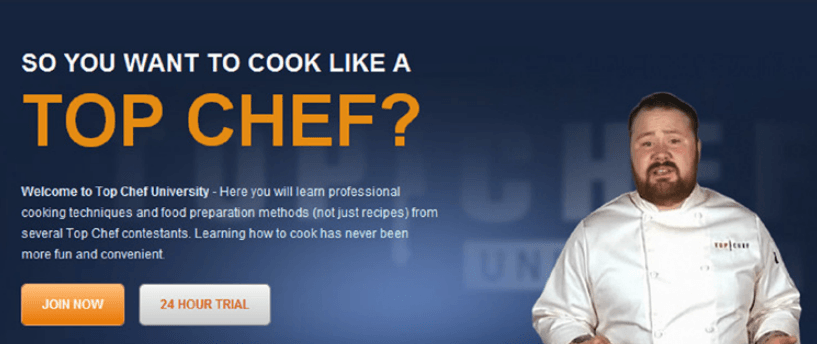 Your call to action buttons can also be designed in a way that they reflect some of your branding colors. Top chef university has orange color in the navigation bar as well as in the logo. Thus, the primary CTA stands out from the blue background and also matches the color scheme of the brand.
Call to action examples facilitating segmentation
While creating your call to actions, keep in mind the people who will be clicking on them. Offer your target audience the CTAs that facilitate the segmentation process.
44. Book of cooks

In order to optimize the conversion from different buyer personas, you need to guide them down different paths. This is one great example of how the intersection might look like.
45. Hafner

Bullet points can also be used to clarify which call to action is designed for which buyer persona.
46. Sharespost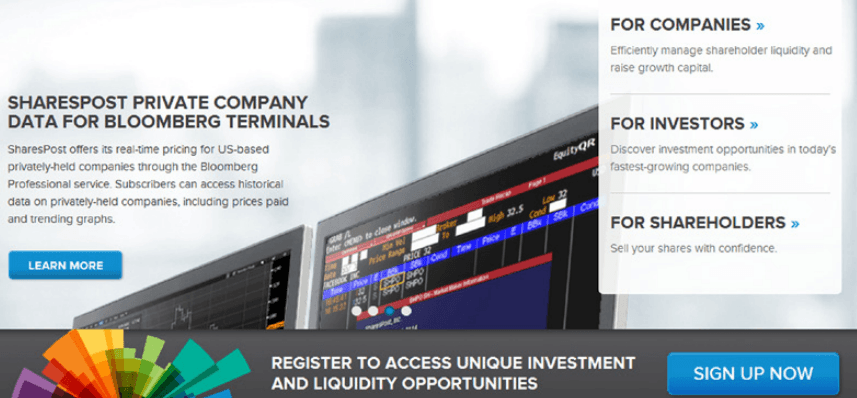 The layout of the call to action buttons can also be experimented with by placing them vertically as Sharespost did in this example.
47. Visible measures

In this example, notice that the appearance and language used for the call to actions are identical. It creates a sense of consistency in the whole webpage while maintaining the difference in the context between both CTAs.
Call to action examples using different button designs
Most people use the classic rectangular box for putting their call to action. However, it is very safe to experiment with shapes that are rare, asymmetrical, and out of the ordinary.
48. Pizza restaurant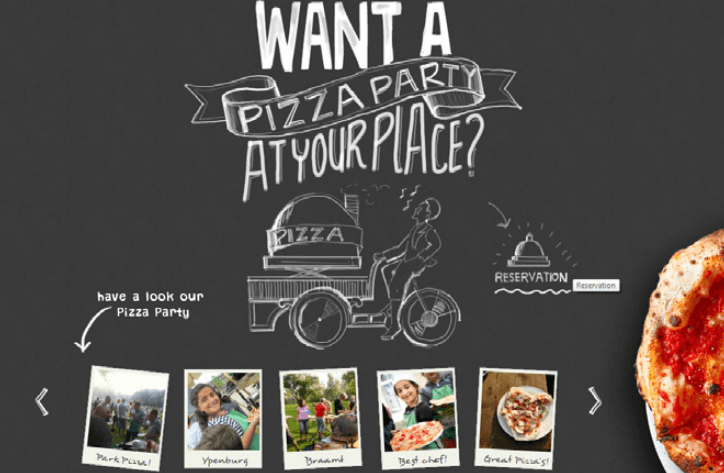 This example is straight out of the creative box, using hand-drawn illustrations that will take the visitors to the pages that you want them to visit.
Read More: How to Add a Business to Google?
49. Web services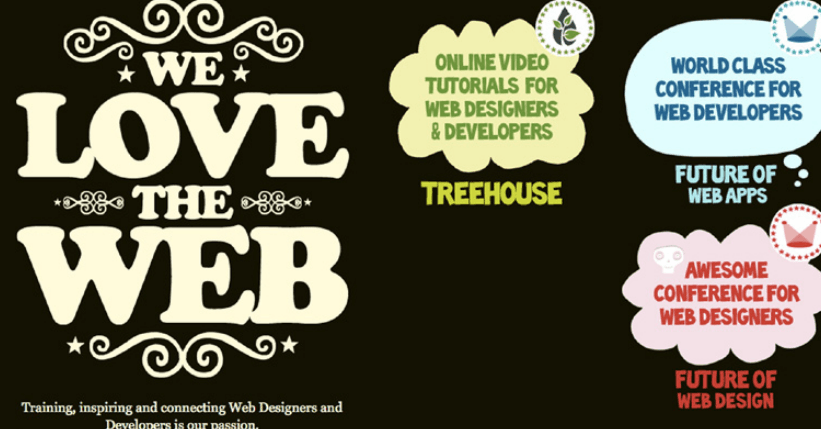 Using clouds to differentiate more than two call to actions definitely seems like an artistic way!
50. The fudge house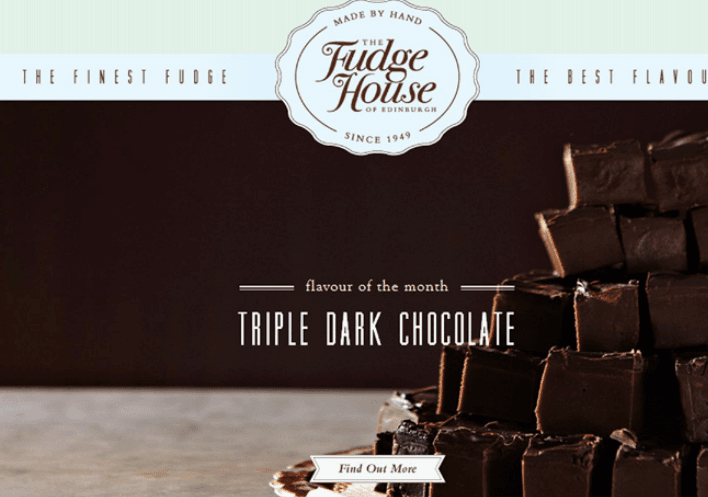 While everyone is using traditional shapes, using ribbons or arrows for call to actions can make you stand out, and help you tell a story different from what everyone else is saying.
The bottom line
We hope that the above examples have given you an idea of how to craft the perfect CTA for your business. To increase your click-through rates, do proper on-page SEO, and carry out A/B tests frequently, especially while running Facebook ads or LinkedIn ads. Scheduling posts in bulk on social media using the social media bulk scheduling feature can give the right audience to click on your CTA to meet your business objective. RecurPost being amongst the ultimate free Hootsuite Alternatives, and smarterqueue alternatives can help you achieve that, So go ahead and get creative!
Every social media channel has its own reach and possibilities with your business accounts; social media applications can help you attain your objectives, such as successfully marketing to your target audience.
RecurPost helps you create content and schedule posts in advance on multiple platforms. RecurPost allows you to schedule Facebook posts on your profiles, groups, and pages. 
To share your business success stories through reels and short stories, you can schedule Instagram posts on personal and business profiles. You can schedule tweets on your Twitter account with a set of variations for repurposing the same content multiple times.
RecurPost allows you to schedule LinkedIn posts on your personal and business pages to connect with business professionals in your industry. To brand your products and services, you can schedule pins using RecurPost as a Pinterest scheduler. To target your local audience, you can schedule Google Business Profile posts with a call to action using RecurPost.
P.S. Have you heard about Pinterest but are unsure of where to begin? This manual will walk you through the steps for using the platform to build a blog, how to use Pinterest for business, and more.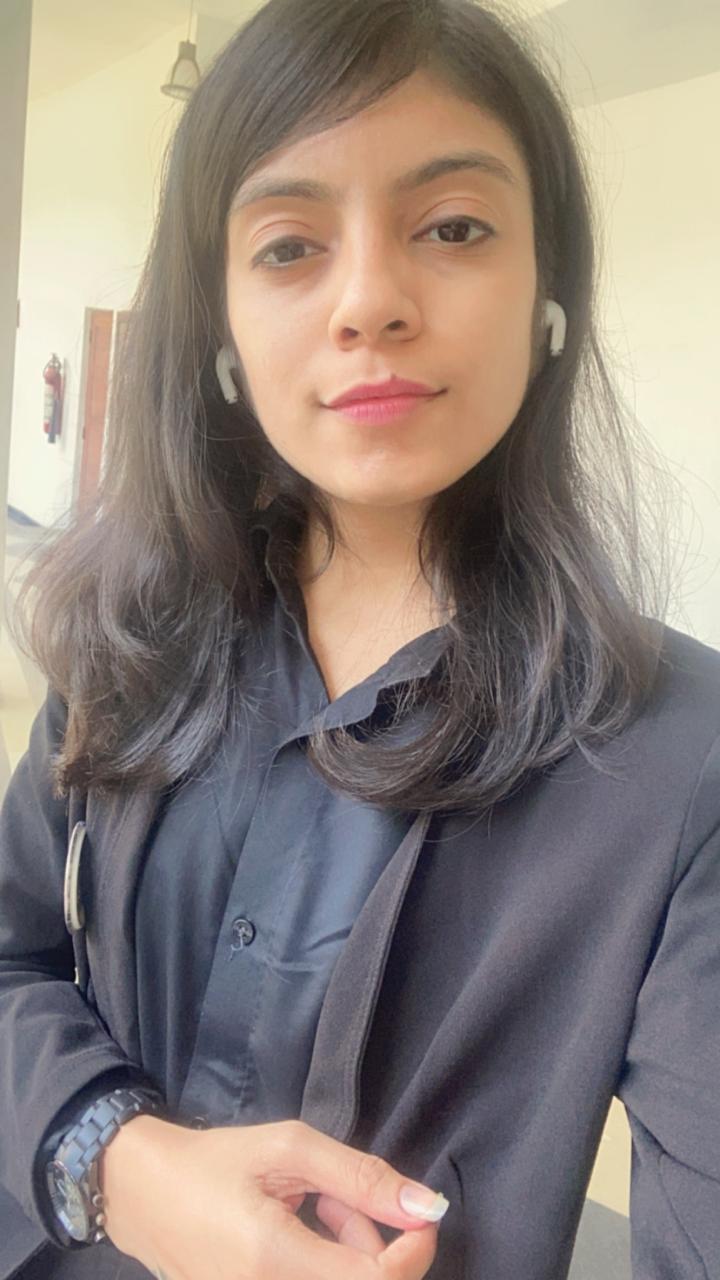 Amaiya Rathi is a Senior Content Writer at RecurPost. She helps RecurPost communicate with their readers in their own language. Whether it is the web copy, social media posts or blogs, Amaiya has worked on all aspects of copywriting. You can reach out to her at [email protected].