Running a successful blog requires a lot of planning and organizing with great blogging tips. One of the most popular content marketing tools for social media is RecurPost.
According to research, the most successful marketers use an average of X number of content marketing tools to achieve fantastic results on the blog you have uploaded. To understand what are the Ultimate Free Blog Planner and Checklist with blogging tips, you need to fill out a form.
After filling out these details, you will receive an email from RecurPost with a link to download the excel file of the Ultimate Free Blog Planner and Checklist with blogging tips.
Team RecurPost, a social media scheduler, has created a Free Ultimate Blog Planner and Checklist for Bloggers to save you time. You can download our Free Ultimate Blog Planner and Checklist from here
The excel file has two sheets in it:
Blog Planner
Checklist
Step-by-step guide on how to use RecurPost Blog Planner for Blogging tips


Publish Date
In the first column, enter the date on which your new blog post has to be published.
Due Date
In the second column, enter the date on which the final copy for the blog is due for review by your superior. (If any)
Content Library
In the third column, you need to enter the name of the content library (If you are not a RecurPost user, learn about content libraries) that your blog will be added.
Author
In the fourth column, simply add the name of the writer.
Topic
In the fifth column, simply add the title or headline of your blog.
Meta Description
In the sixth column, enter the meta description for your blog.
The meta description is a snippet of up to about 155 characters – a tag in HTML – which summarizes a page's branded content. Search engines show the meta description in search results mostly when the searched-for phrase is within the description, so optimizing the meta description is crucial for on-page SEO.
Primary Keywords
In the seventh column, enter your primary keywords that you are planning to rank for.
According to Moz, Keywords are blog post ideas and topics that define what your content is about. In terms of SEO, they're the words and phrases that searchers enter into search engines, also called "search queries." If you boil everything on your page — all the images, video, copy, etc. — down to a simple words and phrases, those are your primary keywords. You can research your primary keywords for free using Google Keywords Planner.
Secondary Keywords
In the eighth column, enter the secondary keywords you plan to rank for.
Secondary keywords are less important and support the primary keywords for its marketing and they are a lot of times combination of one or more keywords, it can be used with or without more combinations at different places. For ex. If laptop chargers is the primary keyword, the secondary keywords would be universal laptop chargers or laptop batteries & chargers.
Target Readers' Persona
In the ninth column, enter the details about your reader (or buyer) persona.
To identify and target a specific group of people, we need to know more about them than just their job title. We use buyer personas to create detailed profiles of our target readers. For more information click here.
CTA – Call To Action
In the tenth column, enter the Call-to-actions for your blog.
Blog posts without a call to action are like Facebook posts without images. Or Tweets without links. Call-to-action (CTA) buttons are the buttons you use in your blog to guide users towards your goal conversion.
Internal Links
In the eleventh column, add any internal links that connects to another web page on the same domain.
Internal links also connect your content and give Google an idea of the structure of your website. They can establish a hierarchy on your site, allowing you to give the most important pages and posts more link value than other, less valuable, pages. So using the right internal linking strategy can boost your SEO!
External Links
Add external links connecting to web pages on another domain in the twelfth column. External links may seem counter-intuitive; you don't want customers clicking on links that direct them away from your site. However, linking to trustworthy material (from authority sites) helps you also appear to be an authority and can help Google figure out what your content is about for SEO purposes & Repurpose.
Affiliate Links
In the thirteenth column, enter affiliate links for your blog.
An affiliate link is a specific URL that contains the affiliate's ID or username. In affiliate programs, advertisers use links to record the traffic sent to the advertiser's website. This action is all part of an affiliate program.
How to use Checklist
Just open the checklist sheet and check all the items on the list for every blog & blogging tool. You can just comment below if you have any doubts about any item on the list.
Are you ready to increase your blog income & traffic?
I'm sure there are many more great blogging tips about building a blog. What's your favorite? Let us know in the comment section. #LearnwithRecurPost to know more about how you can use these blogging tips to increase your blog engagement via adding content marketing strategy to your plan.
RecurPost is a great content marketing tool that helps you to schedule social media posts. There are popular tools like Hootsuite & Coschedule in the market. If you compare the features such as social media bulk scheduling and URL shortening of these tools, in that case, you will find RecurPost is one of the best free hootsuite alternatives and also one of the best coschedule alternatives.
RecurPost offers posting on major platforms from a single place. You can schedule Facebook posts on your profiles, business pages and groups. It allows you to schedule Instagram posts in advance for sharing images, stories and reels. You can schedule LinkedIn posts on personal and business profiles to target business professionals and also schedule tweets.
Using RecurPost as a Pinterest scheduler, you can showcase your products or services. If your business is listed under GMB, you can schedule Google My Business posts with a CTA button.
RecurPost offers a free trial to test its features.
Sign-up to get started!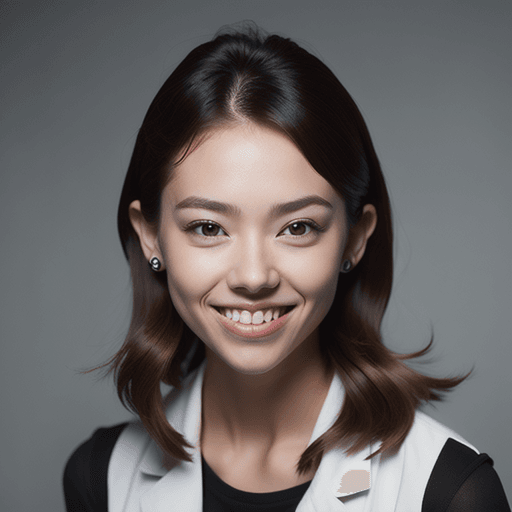 Debbie Moran is a Digital marketing strategist with 5+ years of experience producing advertising for brands and helping leaders showcase their brand to the correct audience. She has been a part of RecurPost since 2019 and handles all the activities required to grow our brand's online presence.