Easily switch from your older scheduler to RecurPost without any loss of data.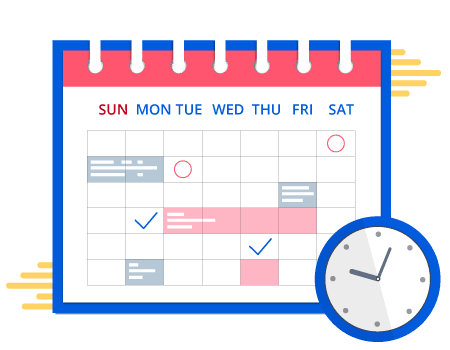 One of the main reasons why people shift from other schedulers to RecurPost is because they don't allow for repeated posting of updates, causing them to lose the precious time and effort put in to create those posts.
With RecurPost, you can make use out of your posts indefinitely, giving your old updates a new life. Moreover, you don't have to worry about losing any of your data when making the switch from a different tool to RecurPost.
With our importer plug-in, you can easily import all your social media updates directly to your RecurPost library in just a few clicks and schedule them accordingly.
Other third-party tools are often way too expensive for small businesses and entrepreneurs, and that's because they are centered around the idea of profit, not service and promoting the power of small businesses.
We at RecurPost have always believed that small businesses are the real change-makers of tomorrow, and that's why we have maintained a generous pricing structure in all our plans right from the very beginning. We allow users to schedule Instagram posts, schedule LinkedIn posts, schedule tweets, and schedule Google My Business posts at this very pricing structure.
With our comparatively cheap prices, we are seeing a staggering amount of engagement and incoming of new users. This kind of motivation helps us keep our services running and improve it every step of the way.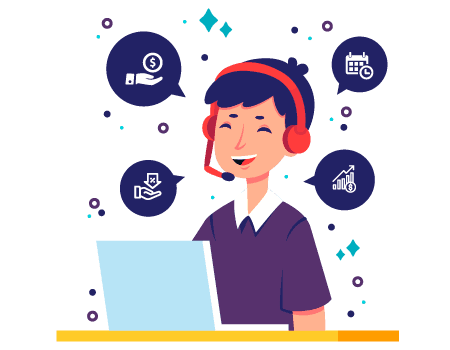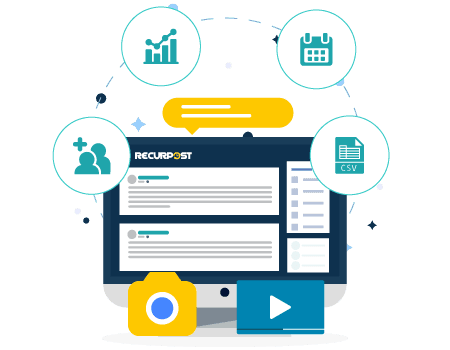 RecurPost's social media scheduler, apart from our recurring schedule service, also offers a number of other useful features. For instance, our Advanced Analytics lets you create reports of your performance and share them with your clients. Not just that, but with our White Label Reports add-on feature, you can also add your own logo which helps keep your brand signature and increase your reputation.
Likewise, our Team Management feature lets you invite your team members and have them collaborate on a particular project. This way you will have full control over 'who is working on what' as you can select which libraries and social accounts your members will have access to.
With tons of other useful features like these, RecurPost is perfect for someone looking forward to giving their small business an edge over the giants of the industry. You can schedule Facebook posts and also use it as a Pinterest scheduler along with all the other features.