Engaging with your Instagram followers is exciting but takes time and persistence. Consider a way that would allow you to manage your posts without having to log in to a post site every time. With the help of Facebook Meta Business Suite, you can schedule Facebook and Instagram posts to make your interactions on social media simpler and less time-consuming. This guide will help you explore this feature. Let's look at how scheduling can help ensure your content appears on your Instagram account when you want it to.
How can you schedule Instagram Posts on Facebook
Creating a publishing schedule for your Instagram content in advance offers more than just practical convenience; it's a strategic approach to successful social media management. Planning and scheduling your posts beforehand saves you the hassle of last-minute posting. It ensures that your content aligns with your broader marketing objectives.
Here's why:
Efficient Time Management: Scheduling posts saves precious time, especially during peak business hours.
Upholding a Consistent Posting Regime: A regular posting schedule keeps your audience engaged and coming back for more.
Centralized Content Administration: Manage your content on a centralized platform, reducing the hassle of switching between apps.
The ability to schedule Instagram posts from Facebook not only streamlines your social media management but also enhances the effectiveness of your online engagement. The key is to harness this feature to your advantage, aligning your posting schedule with the times your audience is most active.
Preparing for Instagram Post Scheduling
Before you begin the scheduling procedure, you must first complete the following steps:
Establishing an Instagram Business Account: Ensure you have a business account on Instagram; it's a prerequisite for scheduling posts.
Integrating Instagram with Facebook: Link your Instagram account to Facebook for a seamless scheduling experience.
These preliminary steps are straightforward yet crucial. They pave the way for a smooth schedule of Instagram posts from Facebook, opening doors to a well-organized content calendar.
Step-by-Step Guide to Schedule Instagram Posts from Facebook
Log in to Facebook: Sign in to your Facebook account linked to your Instagram Business profile.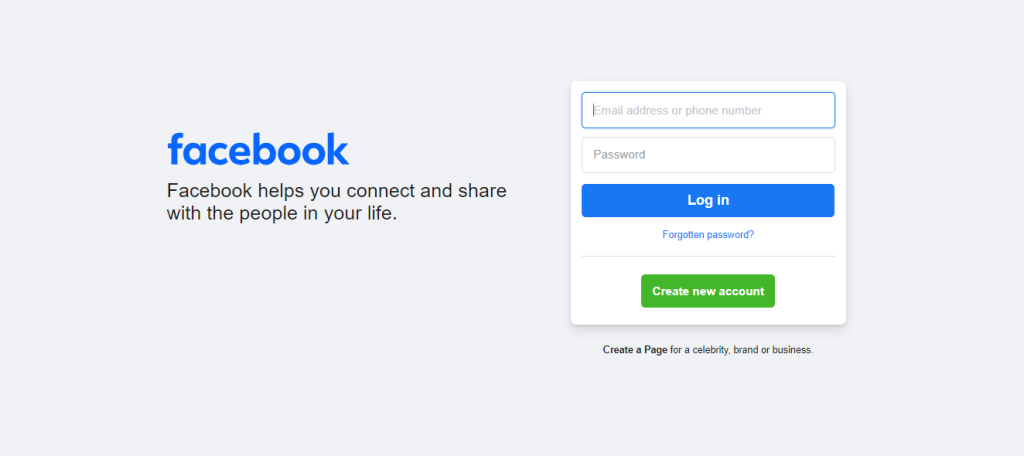 2. Access Facebook Business Suite: On the left sidebar, click on "Business Suite".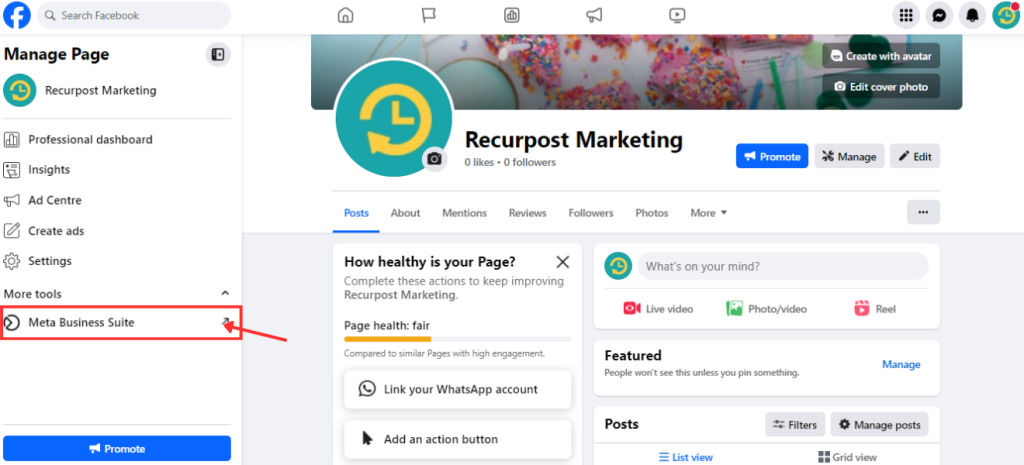 3. Connect Instagram Account: If not already connected, link your Instagram account following the prompt.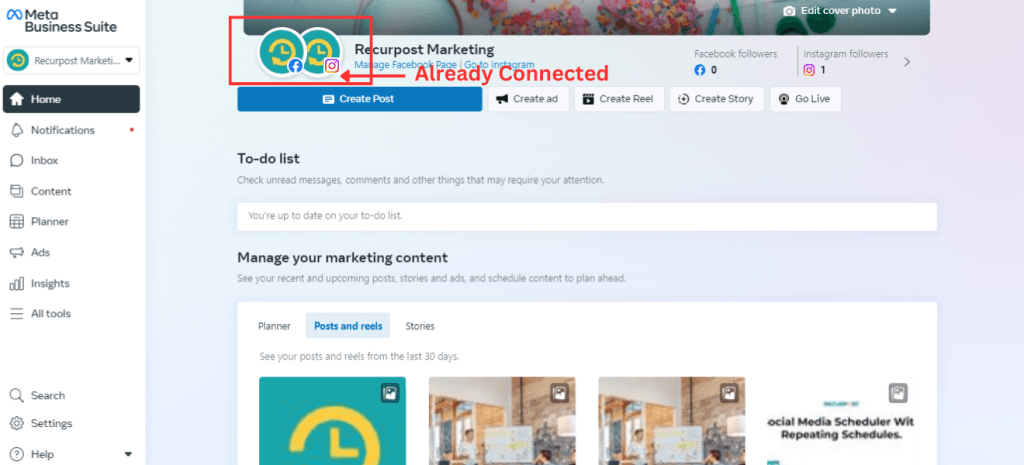 4. Create a Post: Click on "Create Post" at the top right corner and choose "Instagram Feed".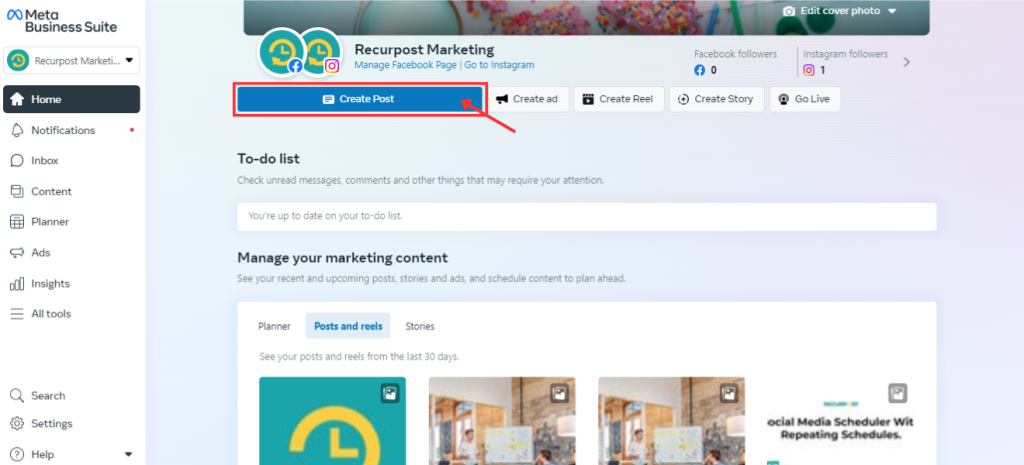 5. Edit your Post: Upload images or videos, type your caption, and add hashtags.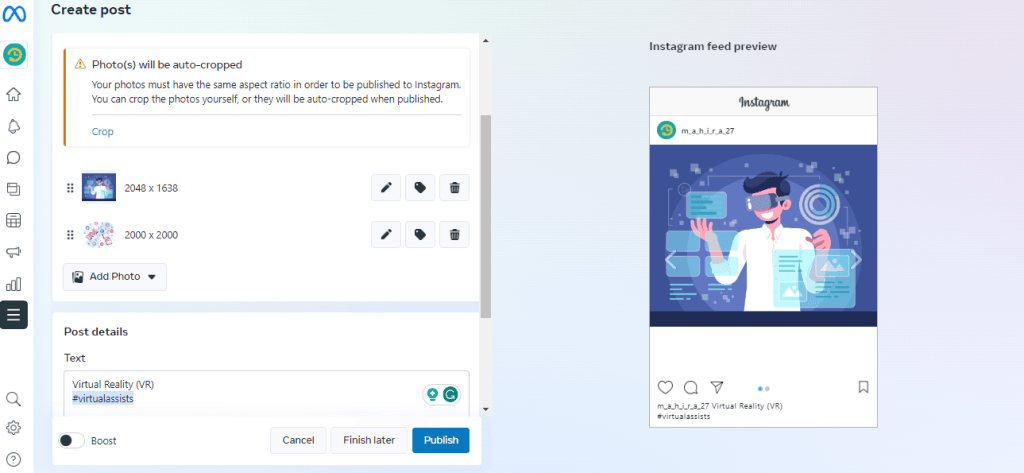 6. Schedule your Post: Click on the arrow next to "Publish", select "Schedule Post", pick the date and time, and hit "Schedule".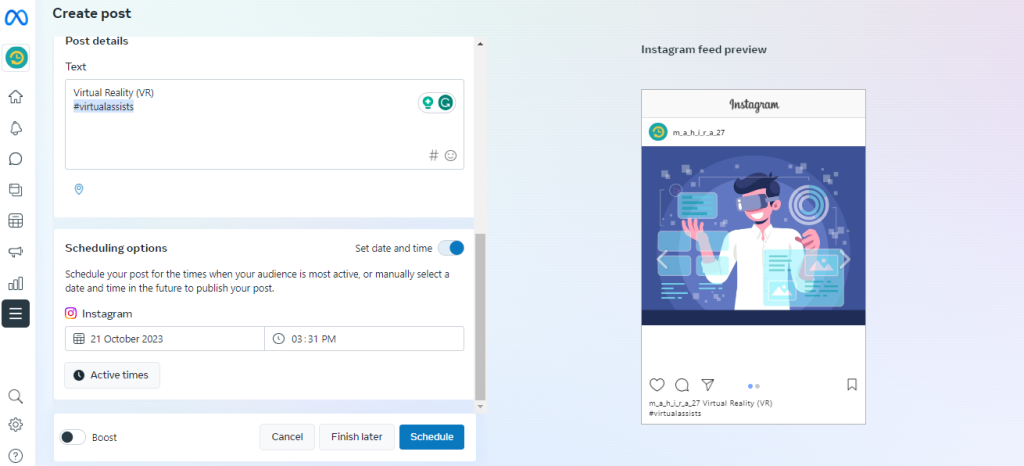 Utilizing Facebook Meta Business Suite to schedule Instagram posts simplifies the process, letting you plan your Instagram content with a user-friendly interface. Moreover, it's a direct way to Schedule Instagram reels meta business suite, ensuring a varied content strategy.
Troubleshooting and Tips
Even with the right tools, you might encounter a hiccup or two. Here's how to navigate them:
Resolving Common Scheduling Hurdles: Ensure your Instagram account is properly linked to Facebook and that you have a stable internet connection before scheduling posts.
Insights for a Frictionless Scheduling Journey: Double-check the post details, especially the scheduled time and date, to avoid any surprises.
Preparation and a bit of troubleshooting know-how go a long way in ensuring that you schedule Instagram posts from Facebook with ease and efficiency.
Alternative Scheduling Avenue: RecurPost
Exploring alternative scheduling tools? RecurPost stands out with its ability to schedule Instagram posts, manage notifications, and analyze performance, all on one platform. Here's a glimpse into its offerings:
Schedule posts for all types of Instagram content: RecurPost allows you to schedule posts for Feeds, Stories, Reels, and even Carousel posts.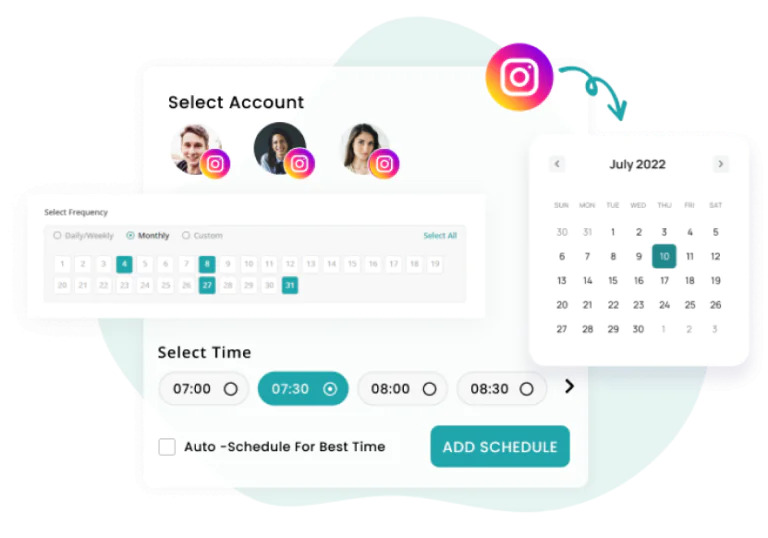 Automatically upload content at the best times: RecurPost's AI-based share time optimization suggests the best time to post content on your Instagram accounts.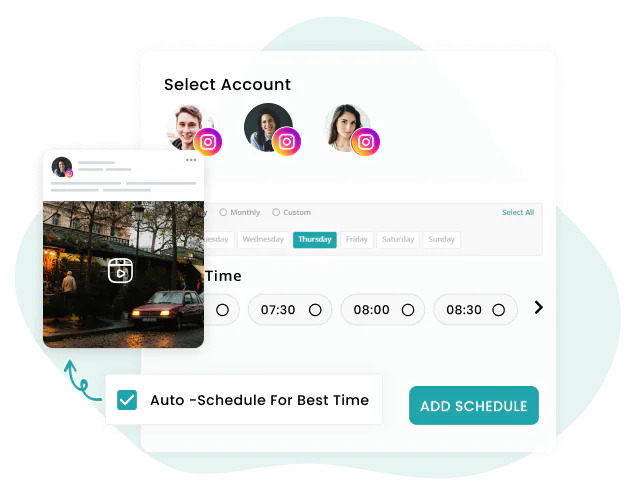 Create bags of Hashtags: RecurPost's Instagram automation tool and post planner lets you create bags of tags that you can store and use while creating posts.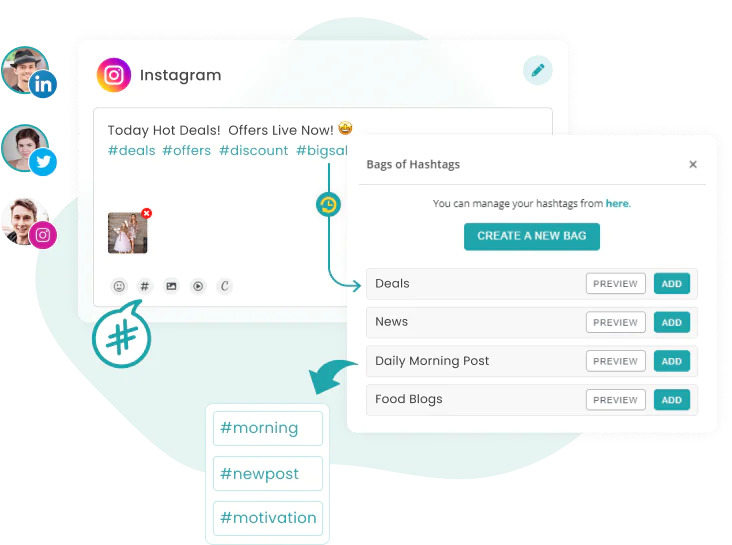 Recurring schedules: RecurPost offers recurring schedules to automatically schedule posts at regular intervals.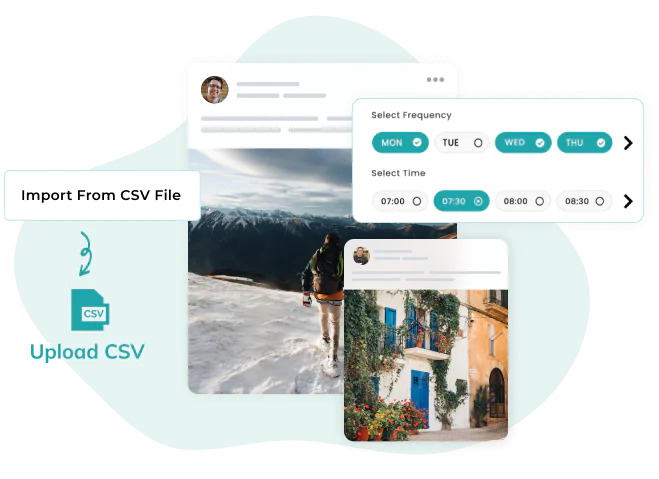 White-label your Instagram reports: Add your choice of logo and download ready-to-present professional reports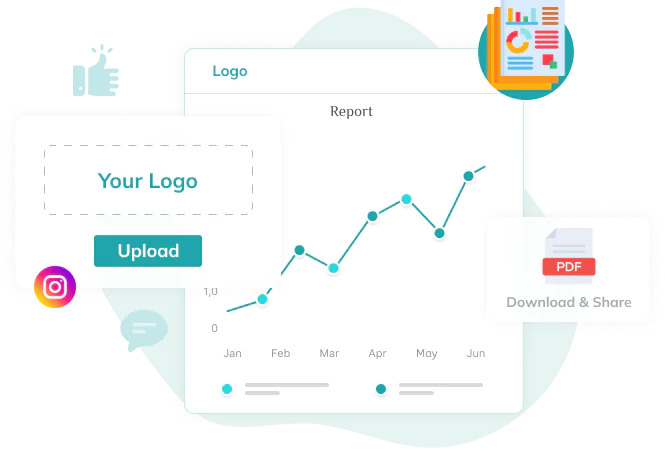 Efficiency for marketing teams: RecurPost can increase efficiency by 30% for large marketing teams (20+ team members) and 25% for small teams.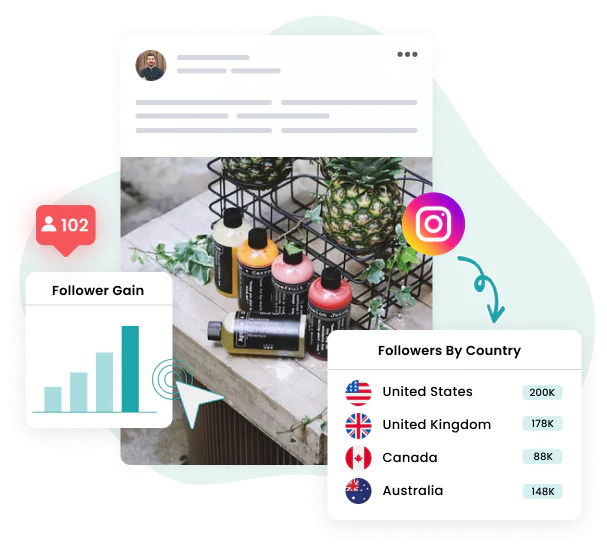 RecurPost offers a blend of user-friendly scheduling and insightful analytics. It's a worthy alternative if you're looking to schedule Instagram posts from Facebook while also keeping a close eye on your content's performance​.
Conclusion
Embarking on the journey to schedule Instagram posts from Facebook is a step towards efficient social media management. The convenience of scheduling, coupled with insightful analytics, empowers you to maintain a vibrant and engaging Instagram presence. Whether you choose to navigate through the Facebook Business Suite or explore the robust features of RecurPost, you have the tools to ensure your content reaches your audience on time. Embrace the ease of scheduling and witness a notable difference in your social media engagement.
Want to simplify your Instagram posting schedule? Start today! Post on Instagram directly through Recurpost, or even better, enjoy a hassle-free social media management experience. So, don't forget to take RecurPost's 14-day free trial to experience the scheduling features!
Frequently Asked Questions
Do I need a business profile on Instagram to schedule posts via Facebook?
Yes, having a business profile is a prerequisite to scheduling posts.
Can I schedule both images and videos?
Yes, you can schedule both images and videos.
How can I edit a scheduled Instagram post from Facebook?
Navigate to the "Scheduled Posts" section in Facebook Business Suite, select your post, make the edits, and save.
What should I do if my scheduled post fails to upload?
Ensure your internet connection is stable and your Instagram is correctly linked to Facebook, and try scheduling the post again.
Can I schedule Instagram Stories and Reels from Facebook?
As of now, you can schedule posts and IGTV videos via Facebook, but for Stories and Reels, you might need to explore other scheduling platforms like RecurPost.
Is there a limit on how many posts I can schedule?
There isn't a specified limit on the number of posts you can schedule, allowing for flexible content planning.
How far in advance can I schedule my Instagram posts from Facebook?
You can schedule your posts weeks in advance, aiding in a well-organized content strategy.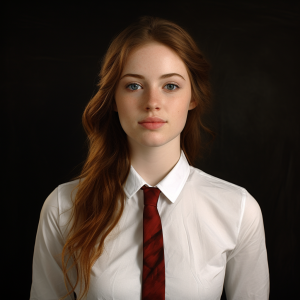 Debbie Moran is a Digital marketing strategist with 5+ years of experience producing advertising for brands and helping leaders showcase their brand to the correct audience. She has been a part of RecurPost since 2019 and handles all the activities required to grow our brand's online presence.