LinkedIn can be your business's best buddy by being one of the most sought-after social networks. It has over 660 million professionals that have signed themselves up for the tremendous resources that the platform can offer. That is why your LinkedIn Marketing Strategy should be well-planned. It is more valued by firms that operate in the B2B sector. However, the exposure one can get on this platform, makes it suitable business marketing for every firm out there.
LinkedIn is a recurring choice made by senior-level executives, managers, experts, or thought leaders in an industry. The professionals at these levels would not usually spend any time on Facebook, Twitter, or Instagram, but they care about quality content posted on their LinkedIn feeds. That is why your LinkedIn Content Strategy should be on point. And to level up your LinkedIn game, you must have social media scheduler that enables you to schedule LinkedIn posts in your LinkedIn marketing strategy.
Why go for LinkedIn marketing?
If you are wondering whether to take up LinkedIn marketing or not, you should stop and simply go for it. Marketing your business via LinkedIn is beneficial enough to get you on board. The following statistics will help you see how using LinkedIn for marketing your business is great:
Around 55% of thought leaders use content posted on LinkedIn for choosing the organization to work with.

98% of Fortune 500 companies use

LinkedIn regularly to share their news, thoughts, and ideas.
Most B2B marketers think of LinkedIn as an excellent choice for building relationships with professionals in their market.
Around 94% of B2B marketers use LinkedIn,

before other social media channels, to disperse information.

LinkedIn accounts for 50% of the traffic driven to B2B websites and blogs.

Long-form content finds itself in a great place on this platform. It usually gets more engagement than shorter posts.
These are some of the reasons you should consider for commencing LinkedIn content marketing. There are many more of this kind. You should tailor your content strategy for LinkedIn as per the demands of the platform to get the best results from your marketing efforts.
If you do not have a huge budget to run expensive LinkedIn Marketing Campaigns, do not worry. You can make the most out of your LinkedIn Marketing without spending a penny. We are enlisting some tips to rev up your LinkedIn marketing strategy in 2023. Some of these tips cost absolutely nothing but will get you amazing results.
Here are 7 tips to rev up your LinkedIn marketing strategy
1. Establish the milestones that you want to achieve with your LinkedIn marketing strategy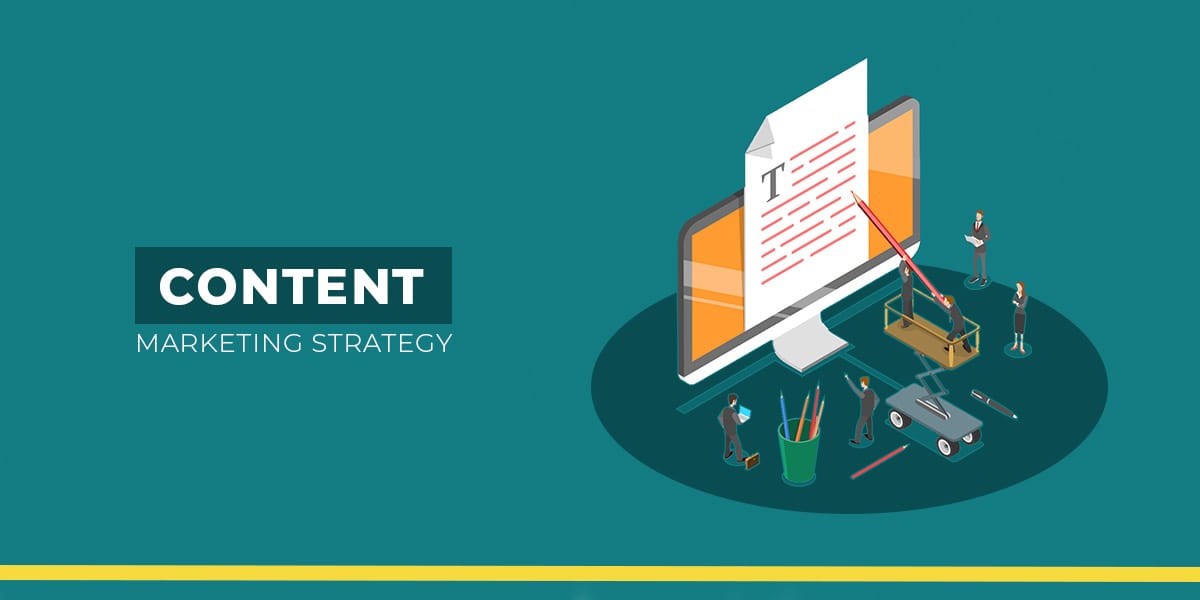 Developing an ace content marketing strategy for LinkedIn is similar to what you have to do for any other social network. Every campaign needs a set goal before getting started. Before you launch a content strategy for LinkedIn, you should ask why exactly are you going for it? And what exactly are you aspiring to achieve from it?
Your goals should be specific, and attainable and the results should be measurable. To be more specific, the success of your LinkedIn marketing strategy should be measurable by the usage of suitable metrics.
Examples of goals that can be set – building business leads via your LinkedIn network, promoting the sale of your product, expanding the awareness of your brand, or engaging posts with your target market.
Pro Tip: Marketers can use the best 20 Hootsuite alternatives to ace the content marketing game.
2. Creating a stellar profile for your brand


Perhaps the most basic, or rather a primary step to take before you kick-start your LinkedIn marketing strategy is to optimize your brand profile. It is important that you make some profile improvements to increase your chances at getting noticed.
You can begin by adding a high-definition profile picture that speaks clearly of your brand. Personal profiles can have high-quality headshots and brand logos are more suitable for business pages.
Next, add in your current professional position, this can increase the number of requests that you get. Fill in the relevant skills section with at least five strong skills. That will help recruiters spot you based on your skill-set and increase the chances of getting noticed by them.
3. Begin posting content that is relevant and engaging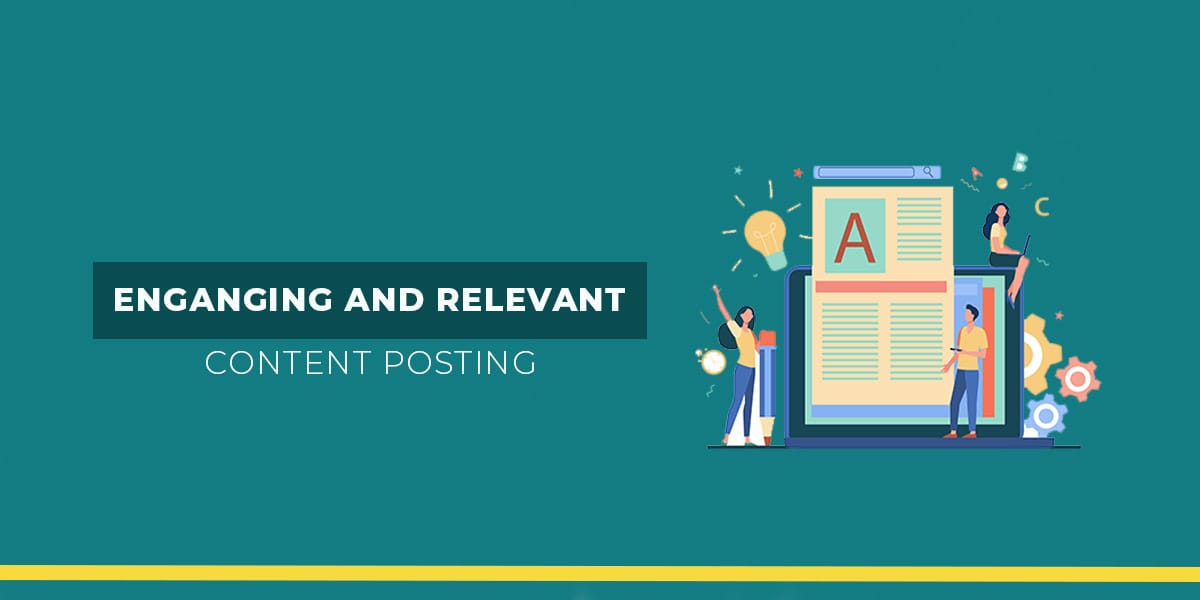 The central objective of all your efforts in your LinkedIn marketing strategy is to boost engagement. So, try to inculcate a variety of content, like useful hacks, tips, and tricks, or information related to your product in your LinkedIn posting strategy.
You can easily use RecurPost's scheduled LinkedIn posts to stay on top of your game. It will make your tasks manageable and optimize your content. We would say at least three times a week if you are wondering how often you should post on your LinkedIn company page.  LinkedIn recommends that you post every day working day on the platform. But do not post more than twice daily because that will cut down your engagement figures.
You can convey your expertise in your field by writing about subjects that you can add value. You can also make an effort to improve the visual representation of your posts to make them more appealing. Overly promotional content is a big no because that will put off your readers immediately.
4. Promote your company's page and make it known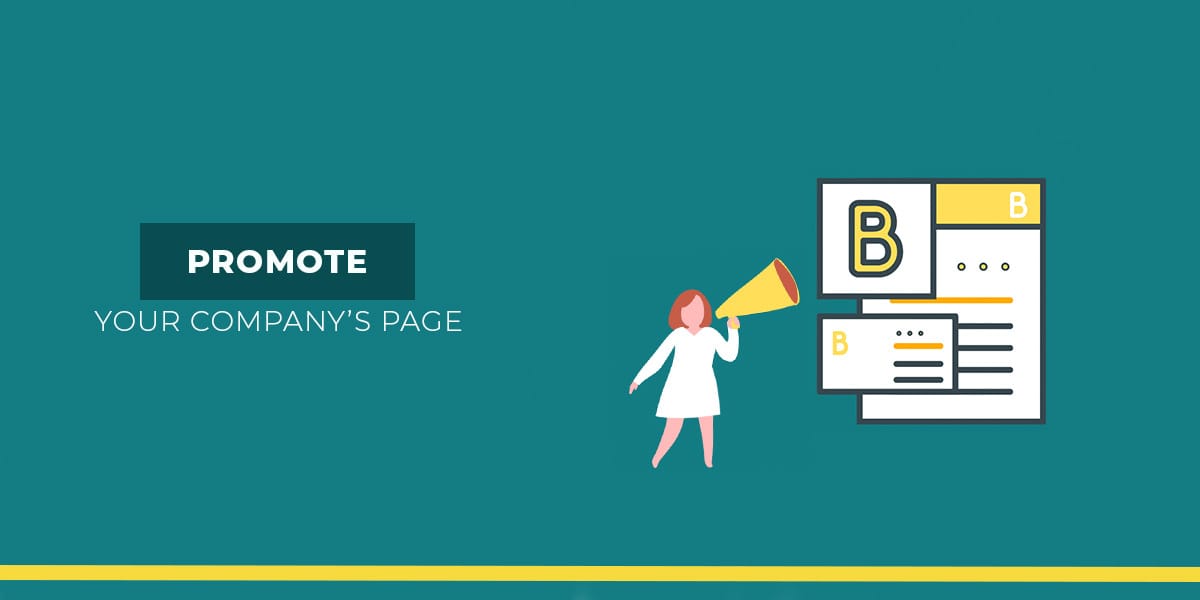 A well-drafted LinkedIn social media strategy can take you a long way in promotional success. If you want people to visit your site, you will have to do more than just add relevant or strategic keywords to your company page.
You must get hold of every opportunity that comes your way and promote your page via social media bulk scheduling. For example, you can link a LinkedIn logo to your webpage and other social media accounts to encourage people to follow you on LinkedIn.
The first few follows can be bagged by asking your company employees and managers to follow the company profile, giving you a respectable follower figure.
A link to your LinkedIn page can be added to your Email Promotions or signature. Do not miss out on the customers that are already associated with your brand. Ask them to visit and follow your updated LinkedIn profile.
5. Add LinkedIn groups to your page

Becoming part of a LinkedIn group will give you the opportunity to shine. It will give your content more visibility and you an opportunity to connect with people of similar thoughts in your industry.
Now, on your LinkedIn page, you cannot be part of a group, but you can put up a LinkedIn group on your company page.
To take your LinkedIn marketing strategy further, this is an excellent idea. You can initiate your very own group or be part of an existing one by using your LinkedIn profile. When you take the position of a moderator or leader of the group, you can take control of discussions and awareness in your niche.
Here are the steps to follow, for creating a group:
Tap on the "work icon" on the top right corner of your page.
In the "visit more LinkedIn products" section, you will have to select "Groups."
Then tap on the "create a new group" option on the top right corner.

Fill in all the required information.

Tap on the "create" button and voila! Done!
6. Add LinkedIn ads to your campaigns


A great way to optimize your LinkedIn marketing strategy is to add LinkedIn ads to your campaigns. You can bolster your brand's marketing footprint by buying ads. You need to make sure that LinkedIn delivers your ads to your target audience because it has very elaborate targeting capabilities.
The ads that can be purchased by you are:
Sponsored InMail – The InMail feature allows you to send across personified messages to LinkedIn members of your choice.
Sponsored content – Using this feature will require you to pay a certain commercial to make your content more visible.
Text ads – These are the Pay Per Click ads that can be found on multiple LinkedIn pages.
A common question that arises regarding advertising on LinkedIn is, how much does LinkedIn charge per click? Here is a note down of average charges that LinkedIn has put up for adverts:
Cost per click is $5.58
Per hundred impressions cost is $33.80
Cost per message send is $0.2
7. Make use of rich media to create impactful content


Never restrict yourself to text-only posts, even though LinkedIn is a professional platform. If you try to mix things up and add a variety of representations of content, you will become more interesting and impactful. You can add photos or videos to your feed. They are more likely to grab the attention of your users. This is a great way to make your LinkedIn marketing strategy a bit more creative.
If you add custom-designed images to your posts, you have a chance of getting twice the comments you get on your regular posts. Another great idea is marketing via a video on LinkedIn. Videos are known to drive a crazy amount of engagement, making them a must-add to your content strategy for LinkedIn.
Once you develop the right mix of all the rich media varieties on LinkedIn, you can implement a content reposting strategy. You can repost your existing content at certain intervals to impact of social media platforms as well. Your marketing strategy for LinkedIn can be simplified by reposting content.
8. Grow your email marketing list
One of the great LinkedIn marketing tips is to send a customized letter to each of your connections. Thank them for connecting with you on LinkedIn, and invite them to be a part of your email list. If possible, add a personal note and say something about the person you are sending the message to. If personalization is not possible, apologize for the lack of it.
LinkedIn allows you to send 50 messages at a time this way. Using this method, you can significantly grow your emailing list and add anywhere between 300-1000 people. In the message, include a link that people can use to sign up. Tell them what they will receive by signing up for the email newsletter, and promise not to spam!
9. Give a face to your employees
When you are running a business, it is obvious that your employees are your greatest asset. So why not show them off on your LinkedIn page? Get your employees to create and optimize their profiles on LinkedIn. Tell them to include a crisp profile photo, relevant job history, and a description of how they help your business.
When they mention that they work at your company, it will automatically appear on your company page. You can also feature them on your page and let people know your employees experience' at your organization. This can be a great LinkedIn inbound marketing strategy.
10. Claim your custom URL
A custom URL on LinkedIn ensures that your profile name or company name appears correctly, without any unwanted characters. Thus, you should claim your custom URL to ensure that it includes your name. This is especially important for people with many potential clients, who are building a LinkedIn business marketing strategy, and who are in professional services or the B2B sector.
Many people, even Recruiters on LinkedIn, search for a company or person before meeting with them. When you claim your custom URL, it is more likely that your LinkedIn profile will appear at the top of search results.
Final thoughts
LinkedIn can be a very powerful platform, provided you have the right LinkedIn marketing strategy in place. Entrepreneurs and businesses alike can benefit tremendously from marketing on LinkedIn. By using the platform for marketing, you can reap several benefits like building trust, creating a reliable image in the market, building a valuable brand name, and creating an informed network of clients or partners.
You should remember that you can achieve all of this, but you must get started by selecting the right target market. The tips mentioned above can prove to be very useful if you know the exact kind of people you want to cater to. You should also focus on creating quality-oriented and consistent content.
For this, you can opt for using social media scheduling tools. These will make the process much more convenient and save you loads of time. RecurPost is an excellent social media scheduling tool that can be used for marketing on LinkedIn. It allows you to take control of LinkedIn profiles as well as company pages. You can draft, schedule, and queue updates easily to one or multiple profiles and pages. It's also one of the well-known free hootsuite alternatives and later alternatives in the market.
RecurPost allows you to manage your online presence on all the major social media platforms. Using this tool, you can schedule Facebook posts on personal profiles, pages, and groups and even schedule Instagram posts on personal and business profiles.
Since Twitter doesn't allow posting the same content twice, RecurPost lets you create variations and schedule tweets on multiple accounts. Also, if you have a GMB listing, RecurPost lets you schedule Google my business posts with the CTA of your choice to promote your brand on Google and rank for local searches. And the cherry on the cake is that you can easily schedule pins on your Pinterest account using a Pinterest scheduler, RecurPost to ensure that you don't miss out on the benefits of the visual platform.
When you Sign Up for RecurPost's services, you get a 14-Day Free Trial! You can know more about that and also the plans and pricing that it offers.
Frequently Asked Questions
1. How do I create a marketing strategy on LinkedIn?
To create a successful LinkedIn marketing strategy, follow the tips given in this blog:
– Establish the milestones that you want to achieve with your LinkedIn marketing strategy
– Creating a stellar profile for your brand
– Begin posting content that is relevant and engaging
– Promote your company's page and make it known
– Add LinkedIn groups to your page
– Add LinkedIn ads to your campaigns
– Make use of rich media to create impactful content
– Grow your email marketing list
– Give a face to your employees
– Claim your custom URL
2. How do I get clients from LinkedIn?
Creating a LinkedIn branding strategy will help you in marketing your business and get more clients from the platform. Follow the below tips to get started:
– Optimize your profile or company page to showcase your skills and expertise.
– Join and participate in LinkedIn groups.
– Add new connections every day and don't forget to greet them.
– Write recommendations for others (so you can get for your own!)
– Consistently post valuable content targeted at high-ticket clients.
3. How do I create a LinkedIn marketing strategy for small business?
LinkedIn can be a place full of potential for small businesses. It's just the right strategy that is required for marketing your business on LinkedIn and gain genuine leads. While creating your strategy, incorporate the following tips:
– Keep refining your LinkedIn profile. Aim for close to 100% completeness, add new skills, achievements, and share examples of your recent work.
– Create a page for your business where potential customers can learn more about your brand and engage with content.
– Define your audience and goals. Once you know what your goals are, defining a target audience is easy. – Connect with the relevant audience for better lead generation.
– Optimize your page for search – Include target keywords, add a link to your website, add information about your organization and employees, and post consistently to rank better. 
4. How can I schedule my posts on a LinkedIn company page?
Scheduling a post on a Linkedin company page is as easy as pie using a social media scheduling tool that offers a LinkedIn post scheduler. RecurPost is one such tool that allows you to schedule posts both on LinkedIn personal profiles and company pages. 

You can track impressions and engagement levels of specific posts with easy-to-understand analytic reports, schedule posts with multiple images, monitor your notifications from the social inbox, assign work to team members – all in one place.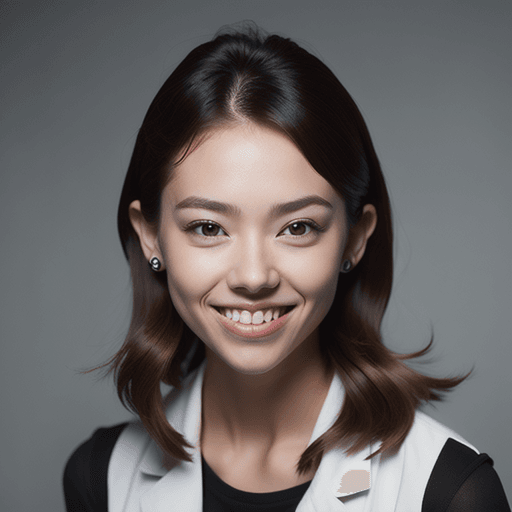 Debbie Moran is a Digital marketing strategist with 5+ years of experience producing advertising for brands and helping leaders showcase their brand to the correct audience. She has been a part of RecurPost since 2019 and handles all the activities required to grow our brand's online presence.