Perhaps the biggest challenge faced by any budding entrepreneur or business owner would be B2B lead generation. That is, they fail to generate high-quality leads that would convert into faithful clients. The influx of internet-based and digital marketing has led to more evolved techniques for lead generation. Nobody has to depend on dated tactics like cold-calling and dropping promotional SMS.
You can focus on business-to-business lead generation via other social networking sites like LinkedIn. It is safe to say that LinkedIn is the king of B2B social media marketing. The kind of opportunities and resources that this platform can give your business is simply remarkable. Also, think of using a social media scheduler to schedule LinkedIn posts and manage your promotional activities on LinkedIn. It will help you step up your LinkedIn marketing game and keep you at the same pace as your competitors.
The potential of LinkedIn as a B2B Lead Generation Platform
Did you know that 82% of B2B marketers use LinkedIn for content marketing? The professional networking site is a goldmine of B2B marketing opportunities without any doubt. All of this is due to the fact that it is frequented by top-notch decision-makers, influencers, and thought leaders.
When you have the perfect marketing strategy by your side, you can manage to grab these powerful people's attention and begin lead generation through B2B marketing.
Here is an infographic published by LinkedIn that shows just how powerful the platform is as a marketing tool:
With the most full-proof B2B lead generation strategies in place, your business can be taken to the next level. But, do not forget that having an appropriate B2B LinkedIn marketing strategy is a tricky business because you will have to generate leads without coming off as overly promotional.
Not to worry, we have compiled a list of B2B lead generation strategies that your brand can put to use and get rewarding conversions.
6 Lead Generation Strategies Via B2B Marketing on LinkedIn
You don't really need a B2B lead generation specialist to crack the best practices for lead generation on LinkedIn. Even following the basics will suffice and you can do a lot of good with that. Here are the strategies you can follow to generate twofold leads from your LinkedIn marketing efforts:
1. Optimize Your LinkedIn Profile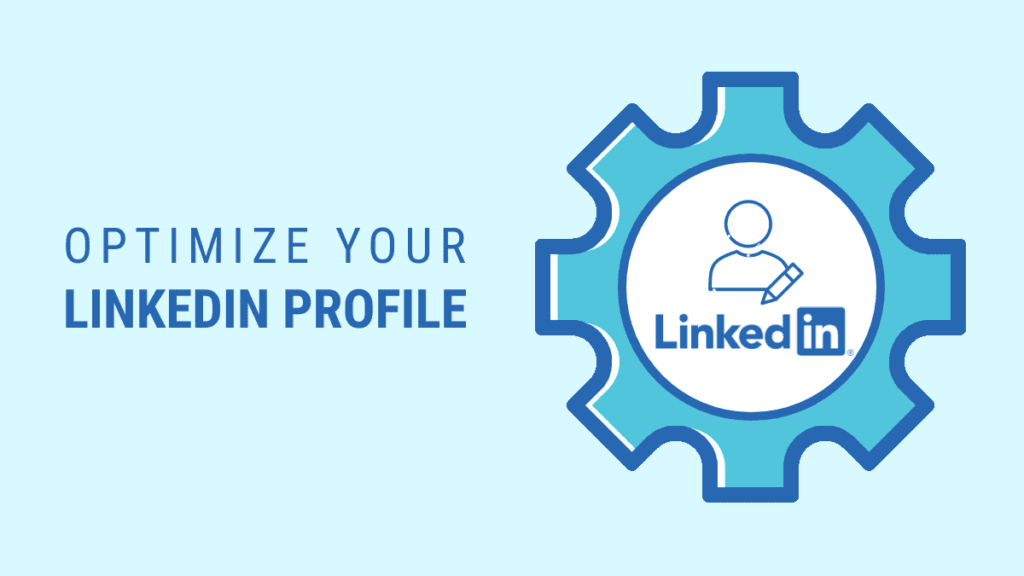 The very first step towards the success of your LinkedIn lead generation strategy should be to optimize your LinkedIn profile. This means that you should have an updated and complete profile so that the audience can easily understand what your business is about. Be crystal clear about your skills, experience, and everything you stand for so that the viewers know why you are the best choice to make. Also, give a catchy yet straightforward headline along with a clear photo so that clients can easily find you.
2. Pay Attention to SEO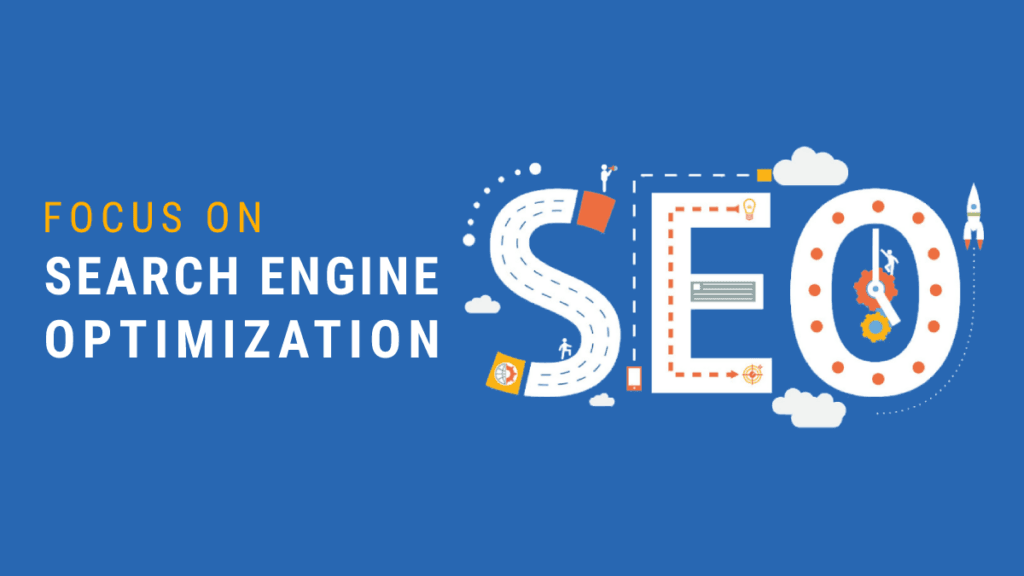 Search engine optimization is not just limited to Google, it also extends to your LinkedIn profile and company page. And it is important because it will make sure that your brand or name shows up in the results when someone searches for products or services related to your company, on LinkedIn and outside LinkedIn. This is highly beneficial for B2B lead generation on LinkedIn.
To begin with the optimization, you will first have to identify the key phrases that you want your profile to rank for. For this, you will have to understand the queries and phrases that your audiences would likely use. Once all the keywords are shortlisted, you can work on incorporating them into your profile. You can even use long-tail keywords for targeting more specific search queries. Then you can focus on B2B lead management once the conversions start coming in.
3. Produce Content That is Engaging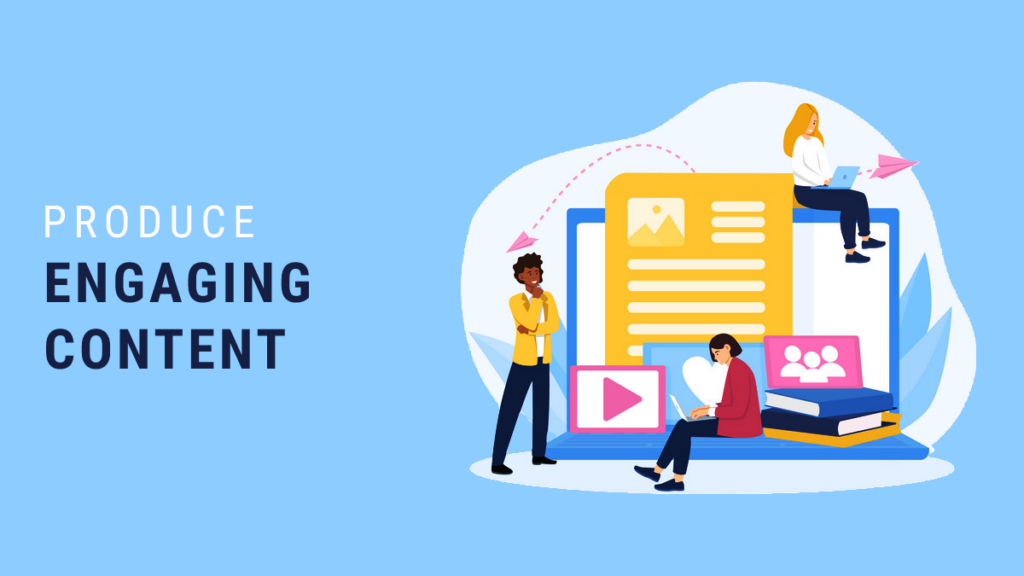 Content is the master when it comes to authentic lead generation and conversions. If you post content that is relevant and includes high-search keywords, visitors will keep coming back to your page. Content that is engaging will motivate your visitors to share it and hence, increase the exposure that your brand would get. This is a good way to use LinkedIn for driving leads to your Business Pages on LinkedIn or to your products or services.
Simply getting visitors to your page will not be enough. Compelling them to stay or retaining them is what matters more. And this can be done only by creating highly engaging content. Once you develop a content strategy, you can use a social media scheduler to implement it seamlessly and track results.
4. Create Posts That Are Conversion-Friendly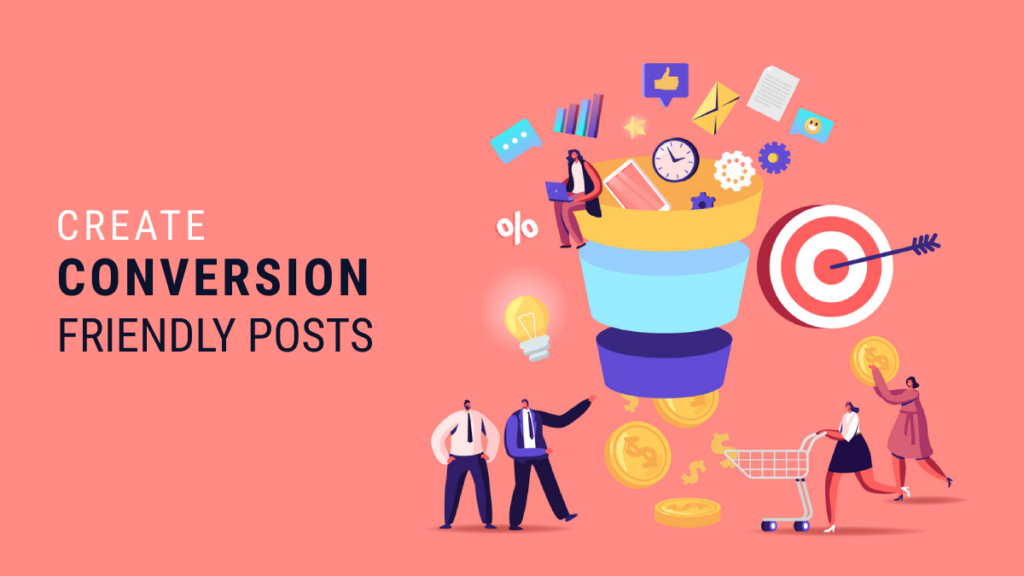 When you want to do generate high-quality lead generation forB2B companies, you should feature high-quality content along with attractive captions, visual elements, and bullet points to your LinkedIn updates. You should also add a best-fitting call to action and links to your content. This will boost LinkedIn lead generation by driving more traffic to your website, blog, or landing pages.
If you looking on generating leads for the real estate business on LinkedIn successfully, you need to make sure that you do not overdo the self-promotional jargon in your posts. Rather, you can provide additional resources to your audience that will help them get more information about you and your brand. Do not forget to send these content pieces out at the best time to post on LinkedIn for maximum reach.
5. Join LinkedIn Groups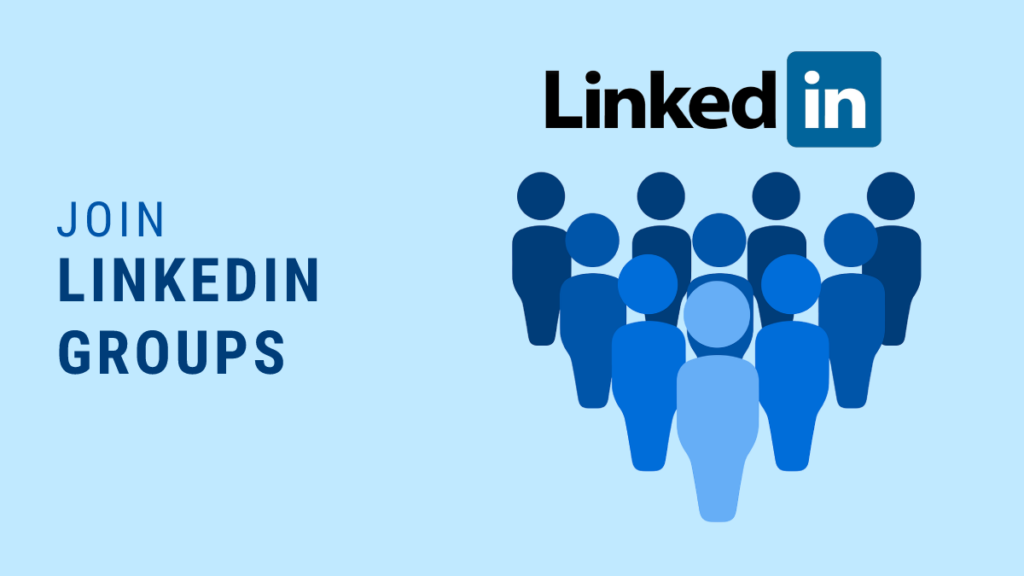 If you manage to reach bigger audiences, you will have the upper hand in B2B lead generation strategies. You can use LinkedIn groups to reach more people at once. To begin with, join relevant groups; however, do not restrict yourself to them. Groups with even the slightest connection to your industry can be good sources for leads.
Once you join the group, make sure that you contribute to the conversations to increase the exposure for your brand & you should also know how to post on LinkedIn. Then the web traffic for your brand can be increased by sharing links to your pages. You can even schedule LinkedIn posts on groups to maintain consistency in your content.
6. Use LinkedIn's Advertising Options
If you are keen on taking your content beyond your existing connections and followers, you must start looking at various advertising options offered by LinkedIn.
The simplest way to tap into this resource would be to create sponsored posts through your most engaging and valuable content. LinkedIn is perfect for reaching the right audience because it facilitates very specific and precise targeting. So, you can always create SEO-friendly Ads and drive traffic to your website through LinkedIn advertising. Highly compelling CTAs and the scope for personalizing messages in ads can maximize your conversions.
It is also apparent that the quality of leads generated from LinkedIn is far better than any other platform can ever generate. Then there is also the option of creating InMail campaigns to facilitate LinkedIn lead generation.
RecurPost supports scheduled posting on networks beyond LinkedIn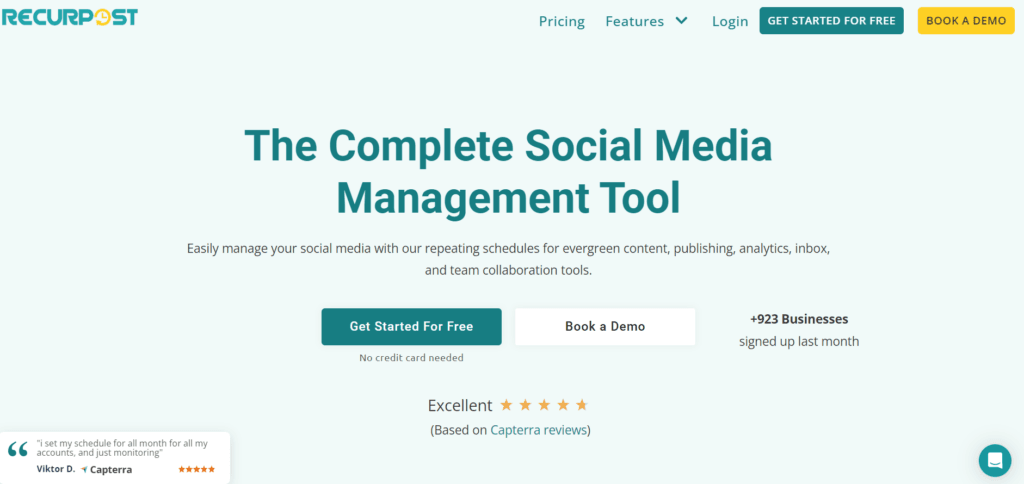 Expand your brand experience on social media with RecurPost – the trusted social media management tool. It allows you to plan, create, schedule, and analyze posting on major platforms.
It allows you to schedule Facebook posts on your profiles, multiple groups, and pages. You can schedule Instagram posts with reels and stories to entertain your audience by sharing information with fun.
RecurPost lets you schedule tweets and start a conversation with people who belong to your niche.
Also suitable for visually inclined marketers, RecurPost is a perfect Pinterest scheduler. It is possible to schedule Google Business Profile posts with a call to action buttons to attract local buyers and grow business.
Conclusion
LinkedIn's number of benefits for B2B lead generation for your business is impressive. When used correctly, you can drive significant leads on LinkedIn and become an expert at LinkedIn lead generation in no time. The trends and algorithms are constantly evolving on all social media platforms. To be successful with marketing, you need to stay updated and keep a record of these changes. All the strategies mentioned in this blog are powerful enough to get you ahead in the game of LinkedIn lead generation as compared to your competitors.
Another important tip: Use an ace social media scheduling tool like RecurPost to simplify all your marketing tasks on LinkedIn. With RecurPost's services, you can schedule tweets, schedule Instagram posts, schedule Facebook posts, and much more, or you can use it as a LinkedIn Post Scheduler. It is also one of the most eligible free Hootsuite alternatives and Agorapulse alternatives in the market if seen from the viewpoint of value provision. You can use social media bulk scheduling to put all your content and the right media on an advanced schedule.
Learn more about how RecurPost can help you take your marketing strategy a step further and also go through RecurPost pricing plans are structured to see if it fits your needs.
Frequently Asked Questions
1. What is B2B lead generation?
If we talk from the service point of view, B2B lead generation is the delivery of lead generation services by experts whose specialization lies in the area of marketing and sales. If a company chooses to out outsource B2B lead generation, it can save time on multiple activities involved in the sales process.
2. Which B2B lead generation strategies work?
Here is a list of some highly effective B2B lead generation strategies:
– Optimize your LinkedIn profile
– Pay attention to SEO
– Produce engaging content
– Publish conversion-friendly posts
– Join LinkedIn groups
– Use LinkedIn's advertising options
3. What are the B2B lead generation tools?
Here is a list of the best B2B lead generation tools:
– OnePage CRM
– Pardot
– HubSpot
– Marketo
– Nimble
– LinkedIn Lead Gen forms
4. Why is B2B lead generation important?
The central goal of B2B lead generation is to create a sales pipeline by capturing and stimulating the interest of buyers in a specific product or service. It is important to drive traffic to your brand's website and convert visitors into customers.
5. Why do companies need lead generation?
It is important for any firm to generate leads because, without them, most businesses will lack the sales and customer base needs to grow. Companies need dedicated and pre-planned strategies to make lead generation work for them. They will have to study the kind of customers they are trying to target with their campaigns.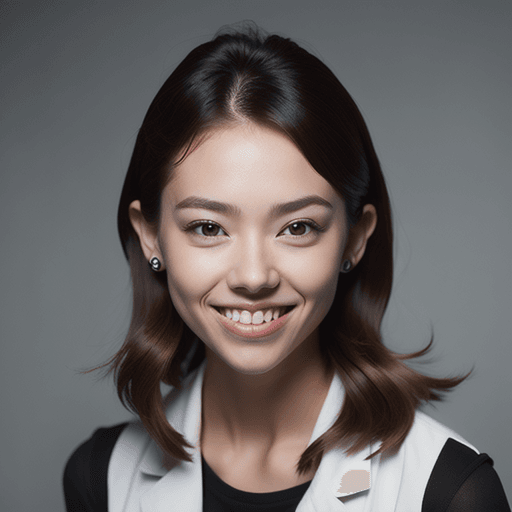 Debbie Moran is a Digital marketing strategist with 5+ years of experience producing advertising for brands and helping leaders showcase their brand to the correct audience. She has been a part of RecurPost since 2019 and handles all the activities required to grow our brand's online presence.