Do you wish to know how to become an Instagram influencer?
We know that being an Instagram influencer means that you'll be reaching mass audiences with a single post. You'll be receiving love from worldwide, making money through brand collaborations, and turning Influencer marketing into a full-time career. However, establishing yourself as an Instagram influencer isn't easy as you think, especially now when Instagram's algorithm is very different than what it was some years ago.
To become a successful Instagram influencer, you require a considerable amount of following and an engaged audience who is actually interested in seeing your content by posting at the right time with a popular social media scheduler that enables you to schedule Instagram posts. Everything will seem difficult initially, but if you stay consistent with your efforts, the money will come in eventually.
Every influencer that you see today on Instagram started once with 0 followers. It's all about how you put in the effort and build yourself as a brand.
In this blog, we'll tell you the steps that you can take to grow your audience and start your journey to become an Instagram influencer.
Table of contents
Why become an Instagram influencer?
A while ago, Facebook marketing was a crucial part of every content marketing strategy. But today, the popularity of Instagram marketing has increased. It can help small businesses in reaching more potential consumers and helps individuals turn into online celebrities.
Below are some points that make Instagram such a powerful tool:
Ever-increasing popularity:

Today, Instagram has 400 million monthly active users, sharing 80 million daily posts! This number will only increase with time, as most of the world's population is already on the platform.

Boosts brand awareness:

Given the number of users on the platform, there is no doubt that you can reach a huge audience for your business by using trending business hashtags

and spread brand awareness. Just to point out, Instagram posts receive 23% more engagement than Facebook!

A career in influencer marketing:

Influencer marketing is growing like crazy on Instagram. The number of brands as well as influencers is constantly increasing and brands are ready to pay a good amount for a single post.
Always keep in mind that everyone who wishes to be an Instagram influencer will not reach great heights. However, if you are serious about it and want to give it a shot, it will take more than just posting a picture every few days.
Follow the below tips to start building a follower base and make money on Instagram as an influencer.
Best Tips on how to become an Influencer on Instagram
1. Become an influencer in a Niche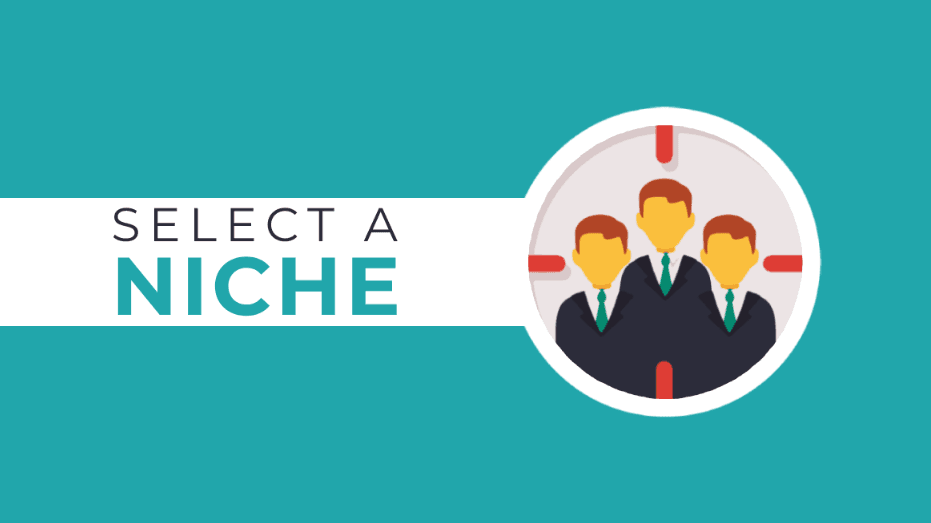 This is the first thing you need to do to start your journey of becoming an Instagram influencer – picking up a niche and determining your content pillars. Before you start creating content, you obviously need to determine a field in which you can create content! You can not be popular for everything, so it is recommended that you pick up one thing that you're good at.
Are you interested in exploring different cafes and restaurants everywhere you go? Maybe you can become a food blogger and start a blog where you can give recommendations and reviews of food outlets.. Do you love DIY crafts? You can start putting your creations online and give people tutorials.
The possibilities are endless. You just have to find a particular niche in which you can consistently create content even without being paid for a considerable amount of time.
2. Shift to a business account
If you want to become an influencer, you definitely need to know about your audience. And analytics can help you do just that. Instagram offers analytics that enables you to learn about your audience's behavior. But, you cannot get insights when you have a personal account. You need to convert it into a business account to get access to all the gold data.
Instagram insights let you analyze the demographic of your audience. You can see the location from where your followers belong, their age groups, gender, activity times, your top posts, and more. It is important to know the right time to post content – the time when your audience is the most active. If you wish to know the best and the worst times to post on Instagram, we have a guide for that too.
Apart from the insights, when you have a business account, you are able to run ads by using engaging business hashtags. It is a great way to increase your followers as well as engagement rates.
3. Stick to a consistent posting schedule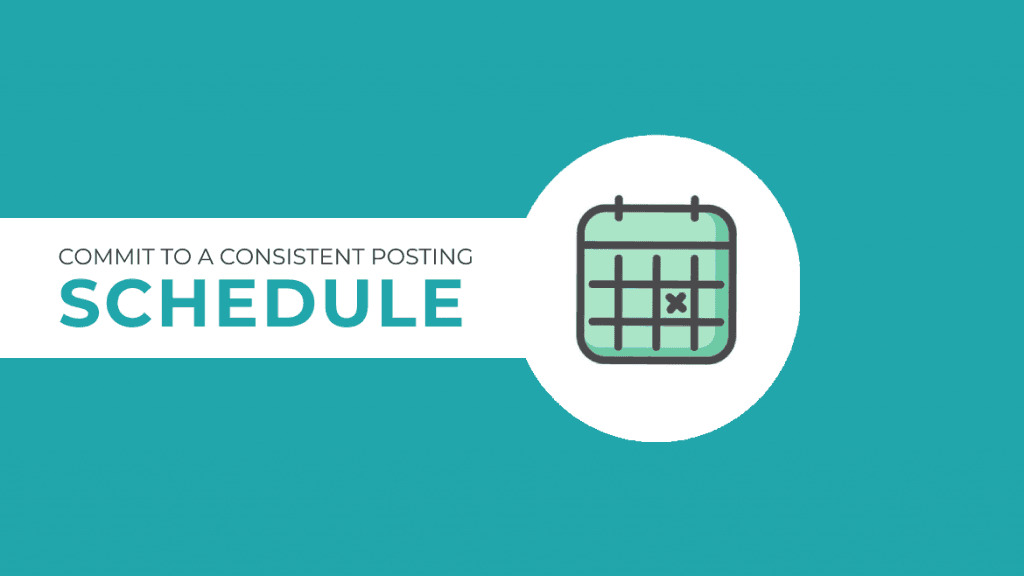 A few years ago, it was possible to post once a week and still grow. But now, it is different. If you want to grow on Instagram and come in the eyes of your target audience, you need to post consistently on the platform. For your feed posts, decide on a schedule. Decide whether you're going to post every day, from Monday to Friday, or on alternate days, but post at the best time to post on Instagram. Finalize it and stick to it. This way, your audience will also know when to expect posts from you.
If you find it difficult to post every day manually, you can use a social media scheduling tool that offers an Instagram post scheduler, Tweet scheduler, pins scheduler, and much more. It will enable you to schedule posts ahead of time and prepare a content marketing strategy for your Instagram feed. RecurPost is one tool that enables you to make content libraries, schedule posts, create recurring schedules, post the right content at the right time through AI-based smart scheduling, provide a resource of free stock images, and much more! You can also use RecurPost for social media bulk scheduling to ensure your commands are adequately balanced across all the goals and topics you intend to cover and easily add new content or reorganize upcoming posts as needed. Check out the trendiest 20 Hootsuite Alternatives used as a social media scheduling tool.
4. Instagram Influencers have a great bio
Having an attractive Instagram bio is as important as your profile picture. Your bio affects how other people view you on Instagram. It needs to be detailed and give information about you as a person. If a person comes across your profile, the bio is the first thing that comes into notice. It can capture the hearts of people and make them follow you. Which is exactly the reason why most of the influencers mention a short story to depict who they are and what can people expect when they follow them.
You can also add a link back to your website or blog or youtube channel. If you have more than one link to share, you can use a website like Linktree to create a list of links and then share it on your bio. Here are 301 Instagram bio ideas you can refer to.
5. Focus on your captions
You can not become an Instagram influencer just by sharing photos on your feed. The captions that you write with them as equally important. Captions show your personality and help in connecting with your audience at a personal level. Users no longer look for just a pretty photo with a 4-word copied caption.
You can share your stories which give people a reason to connect with you, engage with your posts, and follow your account. They are also a great way to provide inspiration and valuable information related to the picture that you're posting.
6. Can your influence popularize a hashtag?
Hashtags are probably the only way of reaching your target audience organically. They play a very important role in increasing your reach and followers. In fact, posts with hashtags receive 12.6% more engagement as compared to posts with no hashtags. That's because due to hashtags, your posts become searchable for a particular term.
For example, if you are posting about street food and use its hashtag, then people can find your post when they search for a term related to it. Instagram allows you to add up to 30 hashtags in one post. To find the correct hashtags, simply search for a term in the 'tags' section of the search bar, and you'll find a lot of hashtags along with their post frequency.
Don't go for hashtags that have more than a million posts. Go for the ones with a frequency of 10k to 1 million – they'll provide the best results. You can also search for profiles of influencers who are already well-established and see what kind of hashtags they use.
7. Build your Instagram feed aesthetic
Have you ever closely noticed the feeds of your favorite Instagram influencers? They all have an amazing aesthetic feed. To make your feed visually appealing, you'll need to learn how to take great photos. There a lot of tutorials available online that can help you learn the same.
Not only should each of your posts look aesthetic, but your entire feed should look appealing when viewed as a whole. Many Instagram influencers use a particular style of editing or a set of filters that makes all of their posts look uniform.
Editing platforms like Lightroom and VSCO can help you with this. You can even use the in-built Instagram filters to maintain consistency. Along with editing, make sure that you click pictures in high resolution. You need to determine the look and feel of your feed, and the color palette that you'll use. Being an Instagram influencer, most people stick to 1-2 colors to make every post look consistent. Find out some Instagram post ideas that relate to your niche, prepare a content calendar using a social media scheduler, and curate posts according to it.
8. Instagram Influencers Use Stories and Reels well
Since Instagram introduced stories, people have been more inclined toward them. They're probably the biggest thing right now on the platform. People use stories more than they post photos on their feed. This goes for influencers too. Stories are the perfect way to engage with your audience and gain more visibility.
When you add hashtags and locations to stories, even people who don't follow you can see your stories and engage with them. Once you cross 10k followers, you will also get a 'swipe up' option to add links to your stories. This serves as a great way to send your followers from Instagram to your website, blog, or other landing pages.
Also, after a ban on TikTok in most countries, Instagram introduced its own short-video feature called 'reels'. It allows you to record short videos of 3 to 30 seconds and share them on your profile. Instagram Reels also received an overwhelming response from all Instagram users. They are a great way to grab people's attention and increase your profile's engagement. Thus, you need to create a video marketing strategy in order to get discovered by the maximum number of people.
9. Engage with your followers
Instagram is obviously a social media site where you can't just post photos and gain followers. You need to engage and interact with your audience. Engagement is the only factor that will help you in becoming an Instagram influencer or a great way to start a blog for more views. Whenever someone leaves a comment or asks a question on your posts, make sure to like their comments and reply to them. You can even like their posts in return. This will make them stick with your account for a longer time.
You can follow the below tips to interact with your followers and increase your followers on posts:
Include a call to action at the end of the caption

Use polls on stories

Upload content at the best times to post on Instagram

Follow people in your niche and engage with them as well as their followers

Use relevant hashtags in both stories and posts (you can create your own hashtag)

Reply to comments and DMs as far as possible
10. Influencers Don't Have Fake Followers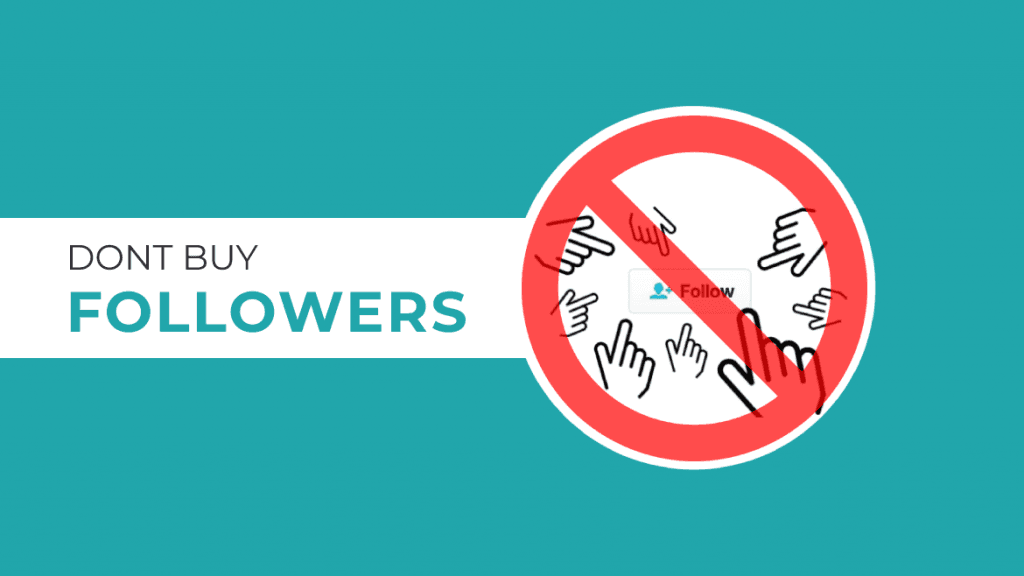 Believe it or not, this is the worst thing you can do to your Instagram account. To become an Instagram influencer in a short time, you might get tempted by the messages like 'buy 1000 followers only at $5'. Don't fall for such messages if you really wish to become an influencer.
An influencer is literally the one who influences the behavior of people. Brands pay money only for the engagement that influencers get – which drives people to purchase products. And when you have fake followers, you definitely don't get engagement on your posts. Buying these bots will only make your account look spammy.
Also, there are tools available through which brands can track engagement rates and find out if you have fake followers. So, if you really want to become an Instagram influencer, the only way is to focus on growing organically.
Read More: How to Become a Youtuber?
How to contact Instagram influencers for collaboration
If you want influencers to work with you, you need to nail your outreach strategy. If you manage to contact the right influencers and make them interested in your brand, you can end up generating a massive amount of traffic on your Instagram account as well as your website.
Follow the below steps to contact Instagram influencers for collaboration with your brand:
1. Decide your campaign goals.
Know what kind of results you want from the influencer marketing campaign. They can include raising brand awareness, creating content, or increasing sales. When you have your goals clear in mind, it will be easy to determine what kind of influencers you want to work with.
2. Find out influencers relevant to your brand.
This is the most important part of the entire process. You need to research a lot to find the influencers belonging to your niche. Prepare a list of influencers and scan their profiles to see what kind of brands they have already worked with and what kind of content they've created for them.
In this step, you also need to decide whether you want to work with nano, micro, macro, or nano influencers.
3. Engage with influencers
Before 2-3 weeks of reaching out to the influencers for collaboration, ensure you follow them and engage with their content. This will give them a hint that you have researched well and are interested in their content. And when you contact them, there are high chances that they will recognize your brand.
4. Sort out necessary details
Before contacting the influencers, have a clear idea of what kind of content you need from them, when you require them to post, how much you're willing to pay, and when you need them to complete the collaboration.
5. Choose how to contact
Most of the influencers have their preferred way of contacting brands. See if they have mentioned any email address or contact number on their profile. If not, you can directly DM them.
6. Pitch your brand
Remember that influencers receive a ton of messages daily. So you need to draft a message that captures their attention in the first line itself. Consider personalizing your message for outreaching every influencer. Keep the message brief, be clear and concise, and add a call to action at the end.
7. Follow up
Keep track of influencers that you're contacting so that it will become easy to follow up. You should follow up with them because there can be many reasons they might not have seen your message. Their inbox might be full, your message might be in the 'message requests' section, or they simply might have forgotten to reply.
Following these steps, we are sure that you will be able to collaborate with the right influencers for your brand and can make money online!
Final thoughts
Now that you know how to become an Instagram influencer, start planning your content and schedule posts using RecurPost's 14-day free trial. When noting Instagram vs Facebook in terms of demographics, and to grow your influence even further, you can post on two-three social media platforms together.
You can make the best out of your social media posting efforts with the help of RecurPost, a social media scheduler. Using RecurPost, you can build your brand community across major platforms by employing the appropriate social media strategy.
You can schedule Facebook posts to interact with your audience through posting on your profiles, multiple groups, and business pages. Using RecurPost, you can schedule tweets by creating variations and posting them at the best time using the tool. It enables you to schedule LinkedIn posts to start a conversation with the professional that belongs to your niche.
RecurPost is an ideal Pinterest scheduler, which enables you to share appealing visual content of your products and services. You can also schedule Google My Business posts with a call to action button to promote your brand locally. You should try the RecurPost features by signing up for a free trial.
RecurPost supports the management of major platforms worldwide. Making it amongst the top coSchedule alternatives and free Hootsuite Alternatives in the market if you have been looking for one.
You can schedule posts, make content libraries, curate content through RSS feeds, use the Chrome plugin, automate your posting through Zapier and Pocket integrations, auto-schedule for the best time to post, use the free stock images, see the preview of your posts before uploading, access the social inbox, and a lot more! Click here to sign up now.
FAQs on how to become an Instagram influencer
1. How to become a paid influencer on Instagram?
To become a paid influencer on Instagram, you must establish an audience on your profile. To do so, follow the below tips:
– Convert your account into a business account.
– Select a niche and create content consistently around it.
– Build your account's aesthetic. Decide the colors, look and feel, layout, etc.
– Have a clear self-image and establish a personality of your own.
– Create content that provides value and is relevant for your audience. 
– Make use of trends and create more Instagram reels. 
– Once you build an audience and a considerable following, you can start getting paid deals from brands.
2. How many followers are needed to become an influencer?
There is no sure-shot answer to how many followers you need to become an influencer. There is no magic number you need to pass in order to start getting recognized or gain brand deals. According to your follower count, you can fall into any of the following categories of influencers:
– Nano-influencers: 1,000 to 10,000 followers
– Micro-influencers: 10,000 to 1,00,000 followers
– Macro-influencers: 1,00,000 followers or more
– Mega influencers: They are mainly celebrities with millions of followers
3. How long does it take to become an Instagram influencer?
There is no fixed duration in which you can become an Instagram influencer. The more effort you put into growing your audience, the earlier you can begin your influencer journey. 
– Identify your niche and content pillars
– Master Short-Form Video and Post Reels
– Follow trends and curate your own trending content
– Post consistently, if possible daily
– Build a community of niche followers
– Keep a check on analytics and curate content that your audience likes
– Build your network and nail your brand pitch 
4. How to get more followers on Instagram as an influencer?
Follow the below tips to get more followers on Instagram as an influencer:
– Optimize your profile and include keywords in bio
– Keep posting relevant content consistently
– Schedule your posts for the best times to reach the maximum number of people
– Conduct giveaways and contests
– Create more video content, especially reels
– Never buy fake followers
– Promote your Instagram account on other social sites
– Engage with your followers regularly
5. How to become a brand influencer on Instagram?
Below are a few tips to become a brand influencer on Instagram:
– Be active and post in all content formats. Focus specifically on reels.
– Use 10-15 relevant hashtags on your posts.
– Pick up a niche and create content around it.
– Engage with your audience on a regular basis.
– Collaborate and work with other influencers. 
– Pitch brands with unique offerings.
6. How to become popular on Instagram?
Follow the below tips to become popular on Instagram and gain a considerable following:
– Set a clear profile picture of your headshot.
– Be yourself. Don't try to imitate any other celebrity or influencer. 
– Curate your own unique content while following trends.
– Keep your bio always updated. Include relevant links to your blog, youtube, or other social sites. Include one or two main keywords in your bio.
– Don't curate content around multiple niches. Find one or two spaces and create content around them.
– Be open and transparent with your audience.
– Write engaging captions and include a call to action at the end.
– Engage with your followers constantly. Reply to all comments and DMs you receive. 
7. How to start influencing on Instagram?
To begin your influencer career, the below tips can help:
– Decide the kind of content you will be creating on your Instagram page.
– Convert your account into a business account to be able to access analytics and learn more about your audience.
– Make your bio strong. Mention what kind of content people can expect when they follow you. Include keywords and 1-2 relevant hashtags to make your bio searchable. 
– Start creating eye-pleasing content and build a feed aesthetic. 
– Write captions that reflect your personality and appeal to your audience.
– Follow trends and curate interesting content regularly.
– Keep interacting with your followers through stories, comments, and DMs.
– Approach brands and let them know how you can promote their products in unique ways.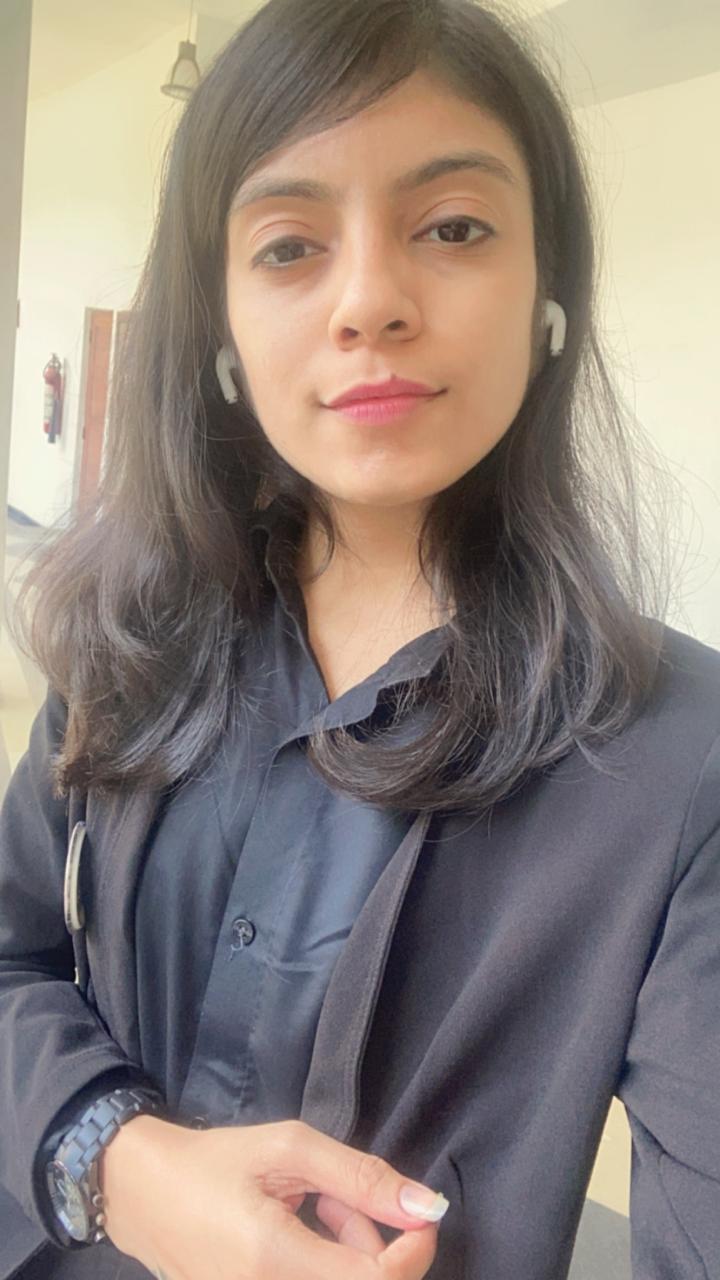 Amaiya Rathi is a Senior Content Writer at RecurPost. She helps RecurPost communicate with their readers in their own language. Whether it is the web copy, social media posts or blogs, Amaiya has worked on all aspects of copywriting. You can reach out to her at [email protected].