Let me start with the fact that LinkedIn Ads are not generally popular. When you hear about Online Ads – What is the first name that comes to your mind?
Google?
Facebook?
I am pretty sure you might have run hundreds of ads on Google and so on Facebook but have you ever considered LinkedIn for creating new ads?
LinkedIn is the most powerful tool for closing leads in the top 1% segment of the income group. You must post your content at the right time to get more leads. You must post your content at the right time to get more leads. For that, you can use a social media scheduler which can help you to get a better reach to your audiences.
You'll be shocked to hear that more than 45% of users on LinkedIn are in upper management.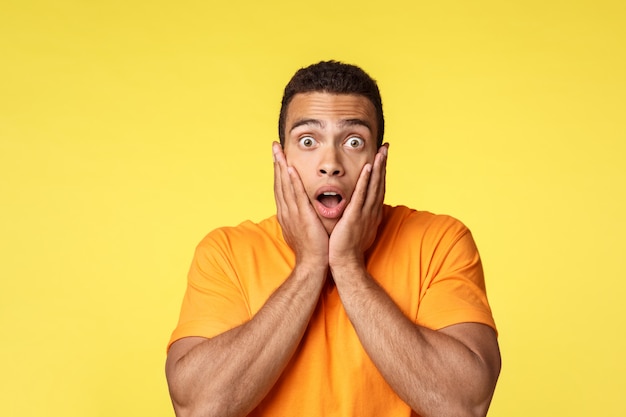 Did you ever think of posting ads on LinkedIn? If you think that you cannot build an audience on this platform, then you are wrong. LinkedIn is a platform where the audience's buying power is twice that of your average crowd.
80% of B2B leads come from LinkedIn which is far more than Twitter and Facebook. So now you have to take the decision. 600 million LinkedIn users can be reached through advertisements on the professional network.
LinkedIn is the only platform that allows you to leverage your personal brand to draw attention to your business. LinkedIn is people-centric, you'll find professionals discussing problems, solutions, ideas, and business on LinkedIn Feed. RecurPost is one of the best sendible alternatives, which allows you to schedule LinkedIn posts on your business pages.
Just imagine the power of LinkedIn, wherein executives of the top companies in the world are interacting with other executives on a daily basis. It is a sure-shot opportunity for you to expand your business reach among the highest-paying clientele.
There are many ways apart from advertising through which you can effectively make use of the LinkedIn platform to grow your business.
LinkedIn Advertising tools are simple, comprehensive, and detail-oriented.
What is your objective of sharing ads on LinkedIn?
Is it lead generation, job applications, views on videos, or is it increasing engagement with the audience? I am pretty sure this is one of your reasons for sharing LinkedIn ads. But do you know how to post on LinkedIn using a schedule posts on LinkedIn?
Let us take a look at the type of Advertisements offered by LinkedIn.
Types of LinkedIn Ads
1.Sponsored content ADs
Sponsored Content ads are the most convenient form of LinkedIn Advertisements. It involves promoting a particular post on the LinkedIn page by selecting an audience and allocating a budget for a given targeted reach.
There are three formats for sponsored content ads:
Single Image Advertisements
Video Advertisements
Image Carousel Advertisements (Most-Preferred)
If getting more engagement on your content is your goal, then this is the type of ad you should go for. Ads on LinkedIn generally have high CPC when compared to other Ad platforms.
2.Textual advertisements
These are the tiny textual ads available on the right side rail of your LinkedIn feed, these ads do not look like ads. There is a better chance of people perceiving these ads as a notification or information displayed by LinkedIn. They can also be seen in the 'People you may know' section (on the right side).
In general terminology, they are also known as Pay-per-click text ads which include a small image, a headline, and a blurp.
Though they are less prominently visible, however, they offer exclusivity which leads to excellent results for well-known brands.
3.Dynamic LinkedIn Ads
Dynamic ads are very similar to text ads, the only difference is that it is personalized. In a typical dynamic ad, the profile picture of the viewer is included and their user name is also added.
Follower ads, Content-based ads, and Job ads are different types of dynamic ads. We won't get into detail to explain each type of advertisement as the name itself explain the purpose of the given ad.
4.Sponsored Inmail LinkedIn Ads
Targeted messages are sent to LinkedIn member inboxes in this lead-generation-focused ad format.
If the goal of your advertisement is to initiate a conversation, Sponsored Inmail ads will help you grow your brand reach through effective conversations on LinkedIn.
You can curate a list of people to whom you want to send these specific and personalized messages to (Based on Demographics, Behavior, and Preferences). The content that you want to put in the message is totally up to you.
How to advertise on LinkedIn?
1. Sign in to campaign manager
First things first, start your advertising journey on LinkedIn by signing in to Campaign Manager from LinkedIn (under work tools).
Campaign Manager in your dashboard for creating, running, monitoring, analyzing, and adapting the advertisements that you run on the LinkedIn platform.
While creating a campaign don't forget to give a name to the campaign. It helps you to sort your campaigns and assists you in searching campaigns in the future.
For accomplishing these goals you can use LinkedIn account managed advertising. This tool will help you to optimize and target in the steps taken by you in the process of advertising.
While performing any promotion activity everyone would like to know how well efforts gave results.
The campaign manager will provide you with detailed and descriptive information about the ad performance, the number of clicks on the advertisement, engagement of ads with viewers and a lot more. (We'll talk about this later)
2. Select the ad format
You need to select the format which you want to run on LinkedIn, we have already explained each ad format in detail.
Make a selection based on your overall objectives and goals for the ad campaign.
3. Create or set your ads
Most of the ad format requires you to enter your company or showcase before moving ahead. For getting good results you need to make sure that you update to your company or the showcase page to advertise and promote or even create new sponsored content.
Do you often click on links that leads you to ads on LinkedIn? These are text ads. 15 variations can be run by you at a time. So choose wisely and the ones which turn out to be effective.
4.Target your LinkedIn Ads
Being on LinkedIn provides you a lot of benefits, It helps you to target based on first-party and self-reported information. The campaign manager will show your estimated target audience size on the right sidebar.
It's advisable to choose a broad audience so that you can get significant results from the advertising on LinkedIn. But you to be conscious enough that you choose a relevant audience that could drive results for your company.
5. Setting a Budget
Budget, money, and the cost are the most important things (although they are the same, they differ practically) that you should keep in mind before starting with the ad campaign. You can choose between CPC (cost-per-click) and CPM (cost-per-impression).
Firstly you need to clear the objective, about what you want to achieve. Is it brand awareness or is it a conversation?
CPM can be used if your objective is spread awareness of your brand.
CPC should be used when if the person clicks a conversation would start just like the way it happens on webinar registration or capturing the lead. The campaign manager will help you with bid ranges for the ads. It is suggested to be on the upper part of the suggestion range.
6. Measure, analyze and optimize
Keeping track of your work is necessary so you can know where you are going correctly and where wrong. If you won't track, you will not be able to make changes where you were going wrong.
Having an apt knowledge about the advertisement is the responsibility and duty of the person so that they can move ahead with accurate information in the future.
It's important to measure results regularly and take action accordingly. Stop advertisements that are not working up to your expectations and promote the ones which are doing good. Although you can measure, analyze and optimize, With this unique feature, RecurPost is among the best free Hootsuite alternatives in the market, as it offers social media bulk scheduling which is unique between Hootsuite & RecurPost.
Keep a contact check on the information and statistics provided by the campaign manager.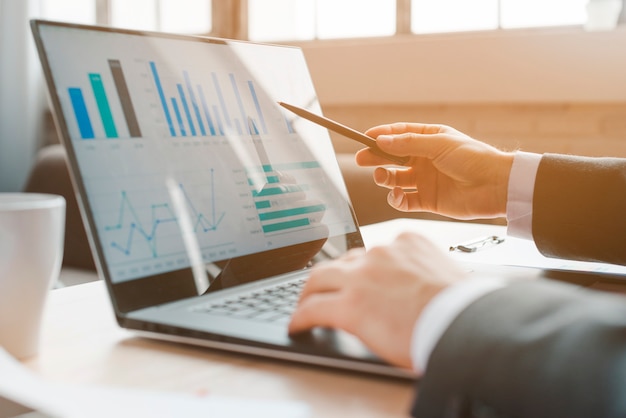 Close high-quality leads with LinkedIn Ads from today.
LinkedIn marketing strategy offers you a variety of options and opportunities for LinkedIn advertising & gives lot more opportunities for B2B lead generation. Connecting with your audience and motivating them to come and be their customers is the basic requirement of the marketer and this requirement is fulfilled by LinkedIn. In addition to advertising, there are numerous more efficient methods to leverage the Business Pages on LinkedIn network to expand your brand.
Use LinkedIn Advertising tools and become a master at closing high-ticket deals. Remember, making a good strategy and accomplishing your goals is key!
RecurPost helps in scheduling posts on multiple social networks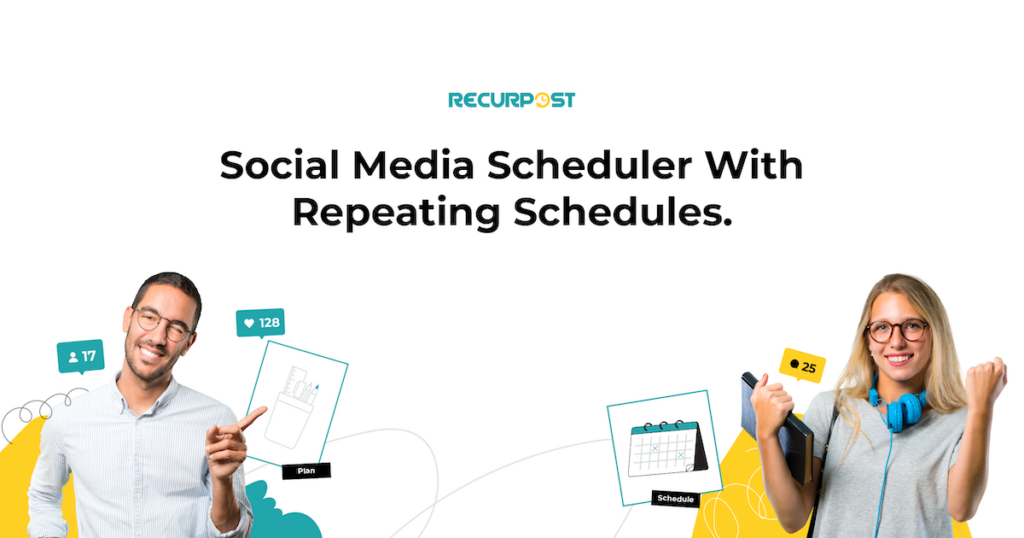 Make the best out of your social media posting efforts with the help of RecurPost, a social media scheduler. Using RecurPost, you can build your brand community across major platforms by employing the appropriate social media strategy.
You can schedule Facebook posts to interact with your audience through posting on your profiles, multiple groups, and business pages. RecurPost lets you schedule Instagram posts with images, stories, and reels on your personal and business accounts to entertain your audience.
Using RecurPost, you can schedule tweets by creating variations and posting them at the best time using the tool. It enables you to schedule LinkedIn posts to start a conversation with the professional that belongs to your niche. RecurPost is an ideal Pinterest scheduler, which enables you to share appealing visual content of your products and services. 
You can also schedule Google My Business posts with a call to action button to promote your brand locally. You should try the RecurPost features by signing up for a free trial.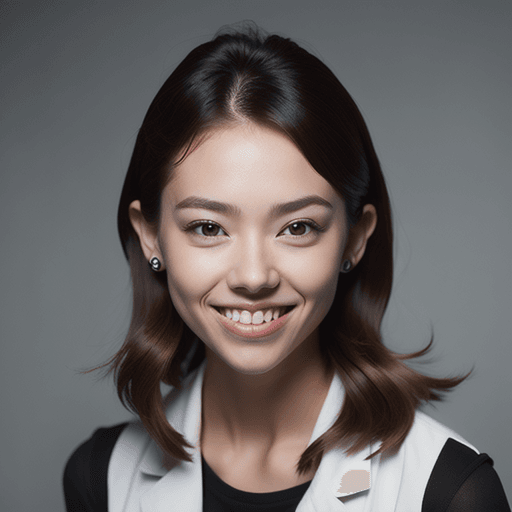 Debbie Moran is a Digital marketing strategist with 5+ years of experience producing advertising for brands and helping leaders showcase their brand to the correct audience. She has been a part of RecurPost since 2019 and handles all the activities required to grow our brand's online presence.