How cool does it sound to make videos on YouTube and earn money from it, right? However, even though it is a lucrative profession, it is no easy feat to become a successful YouTuber and make millions on the platform. Much planning, struggle, and hard work go behind creating a single-quality video. Thus, in this blog, we'll take you through the entire process of becoming a YouTuber, posting videos using social media scheduler, beginning your journey to earning money from the platform, and making YouTube a part of your social media marketing strategy.
Table of contents:
Let's dig right in!
How to get started as a YouTuber
1. Decide your niche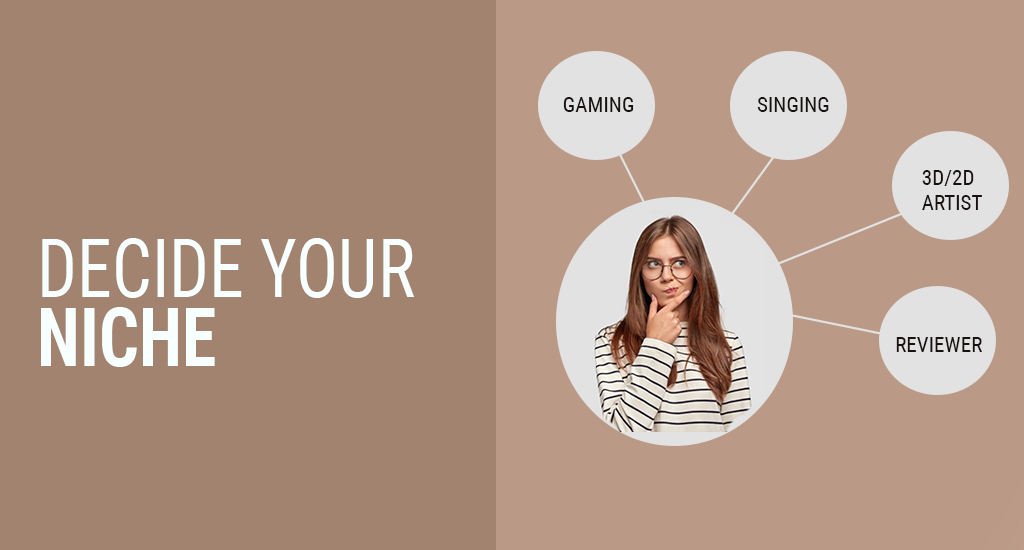 If you are aiming to establish an authority on YouTube, you have to get precise about the kind of content you'll create. Think about the industry you want to target, as being on YouTube is not about creating videos for everyone – it's about providing value to a specific target audience.
For instance, if you are a fitness trainer, you can create videos about healthy eating and home workouts. Deciding on your niche will help you start strong, stay focused, create quality content, use content marketing tools and attract a highly relevant audience. Slowly, you can expand your knowledge and become an expert YouTuber in your niche.
2. Define your goals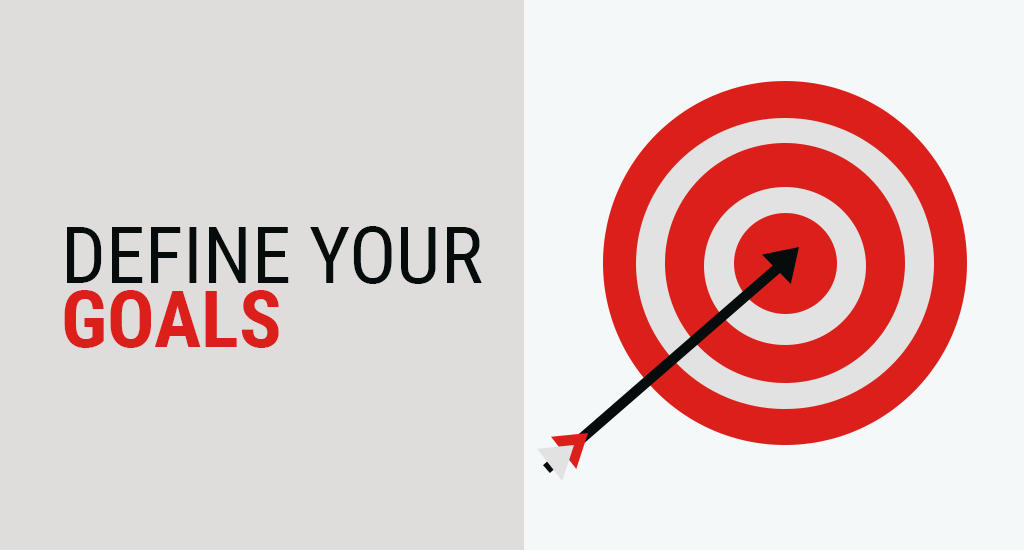 Why do you want to become a YouTuber? What do you want to achieve from your channel? What kind of content will you create on the platform? Do you want to create informative videos? Do you want to create how-to videos and tutorials? Or do you want to create entertaining and funny videos?
When you define your goals, you will get a sense of direction for creating your videos. It will also save you from creating content around anything and everything in the beginning. Having uniformity on your YouTube channel will attract an audience that will want to subscribe to your channel and engage with your content.
3. Create a content strategy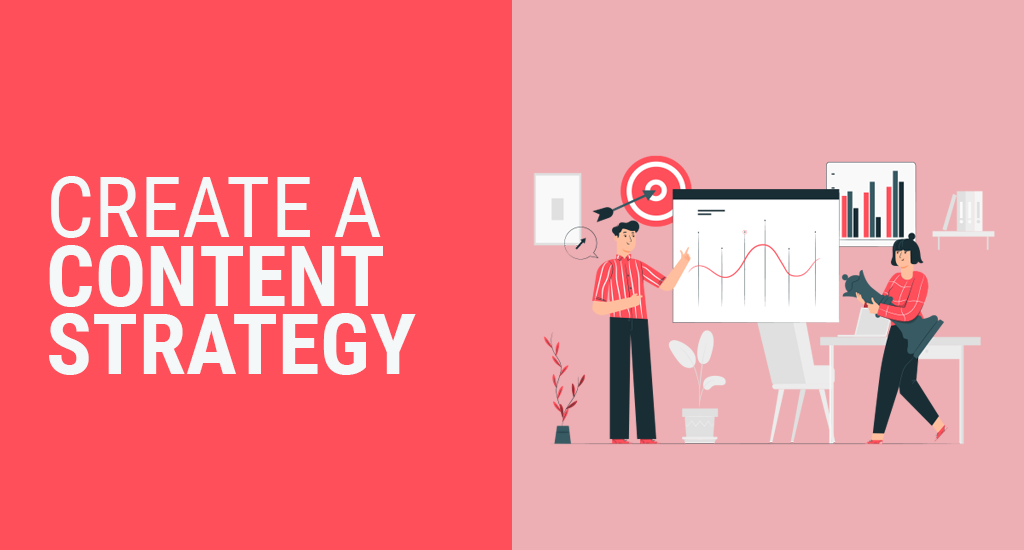 The next step is to decide on a content strategy and come up with ideas to create videos. This is an important step to work on before creating your YouTube channel. It will help you to ensure that you don't run out of content ideas after a short period of time.
For this, you can have a look at what others in your industry are creating. Is there something that you can do to create better content? Identify the gaps, pain points, and interests of your audience and come up with ideas that will pull them to your channel. Also, decide the frequency at which you'll upload videos to maintain consistency: create a timeline, organize your efforts, and stay on track.
4. Choose your equipment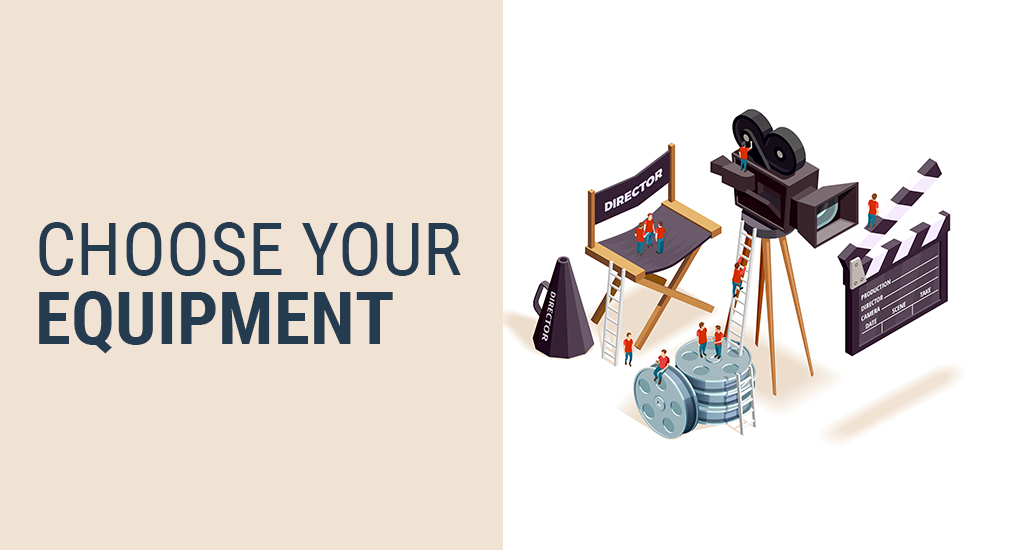 The equipment that you'll use to create videos will directly determine the quality of your content. Obviously, you don't have to invest in expensive and high-end equipment in the beginning, but there are a few things to consider. Having a smartphone or a camera along with a decent microphone is an absolute essential to record your videos.
In addition, you'll require a decent computer system that can help you maintain storage and edit your videos. Next, you will need to get a video editing software like Filmora or Adobe Premiere Pro.
5. Create a YouTube channel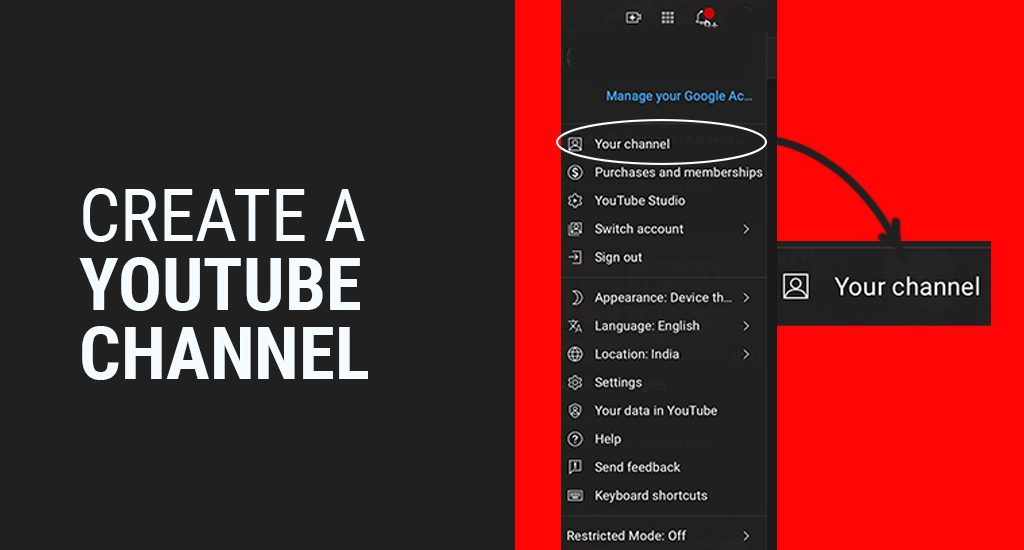 After you have decided on the basics, it's time to create your YouTube channel. You can use an existing Google account or create a new one for it. First things first, choose an eye-catching name for your channel. You can also keep your own name if you prefer to. In the 'About' section, describe what your audience can expect from you when they subscribe.
Apart from this, you need to focus on:
Channel icon: It is basically your profile picture. Upload a high-quality headshot or keep your company logo.
Channel art: Create a simple design that represents your business and the kind of content you'll upload on your channel.
6. Create and upload your first video
After optimizing your YouTube channel, you can start creating your first video. From your list of content ideas, pick up a title and create an outline for it. Then gather all your equipment and decide a place to shoot. As it will be your first video, don't stress about being perfect, because no one actually is. Just remember to be confident and have fun.
Make it live and then observe. How are people reacting to it? What did they like and dislike? Check your YouTube analytics to get insights on the performance of your video and use that information to optimize your upcoming videos.
How to get more views and subscribers on YouTube
1. Create exceptional content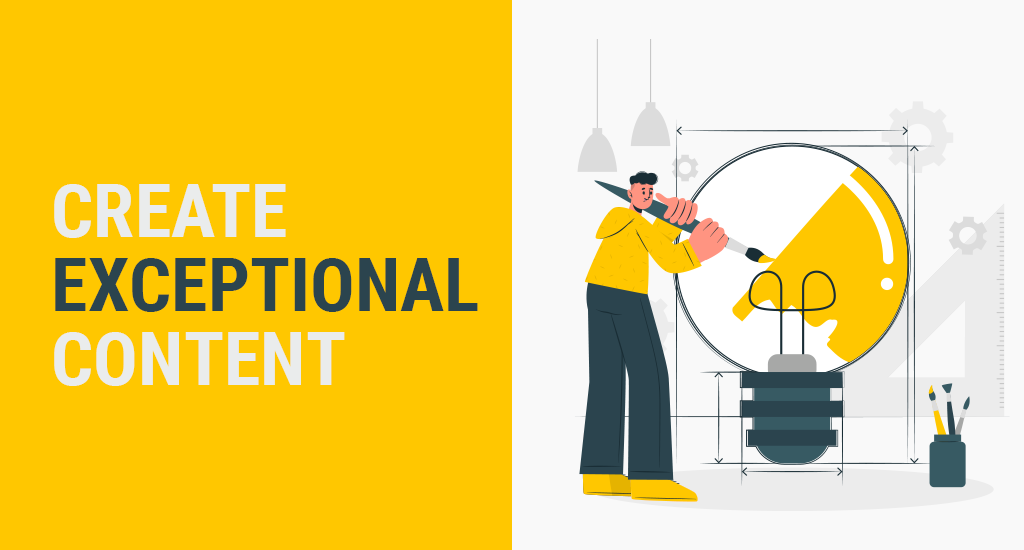 Yeah. We are definitely including this as the first tip to get more views on YouTube. You don't just have to create videos – you have to create exceptional content – content that nobody else is creating. Make videos that people will want to watch all the way till the end.
On YouTube, you can establish your authority by creating content that is meaningful for your audience. In the end, it all comes down to value. If you succeed in providing value to people, you'll be able to create a successful video marketing strategy.
2. Promote your videos on social media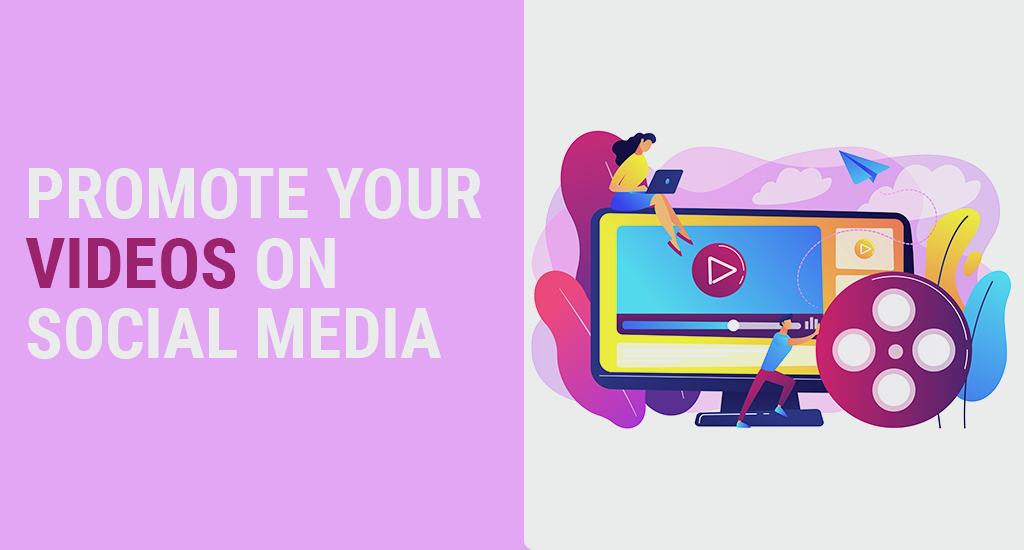 Your social media profiles are a great place to promote your videos and divert your social followers to your YouTube channel. Whenever you upload a new video, share it on sites like Instagram, Twitter, and Facebook. Create small snippets and share them on stories, feed, and reels. To promote on all major social channels together, you can use a social media scheduling tool.
RecurPost helps you schedule your videos and post on all social media at once. You can also create recurring schedules using this social media scheduler to attract new traffic for old YouTube videos. Its social media bulk scheduling & reposting feature helps you generate new traffic without creating new content every time. All the big-shot YouTubers always let their social media followers know when they make a new video live on their channel. That's because social media can bring in most views on your YouTube videos.

3. Work on titles and thumbnails
Titles and thumbnails play a crucial role in increasing your video views. Not only do you need to include your targeted keyword in the title, but also make it so eye-catching that people would want to click on it. And along with video titles, you need to work on the thumbnails.
Compelling and unique thumbnails can pique the interest of viewers and make them watch the video. However, always keep in mind not to create click-bait thumbnails. You must use it to faithfully represent the content of your video.
4. Learn YouTube SEO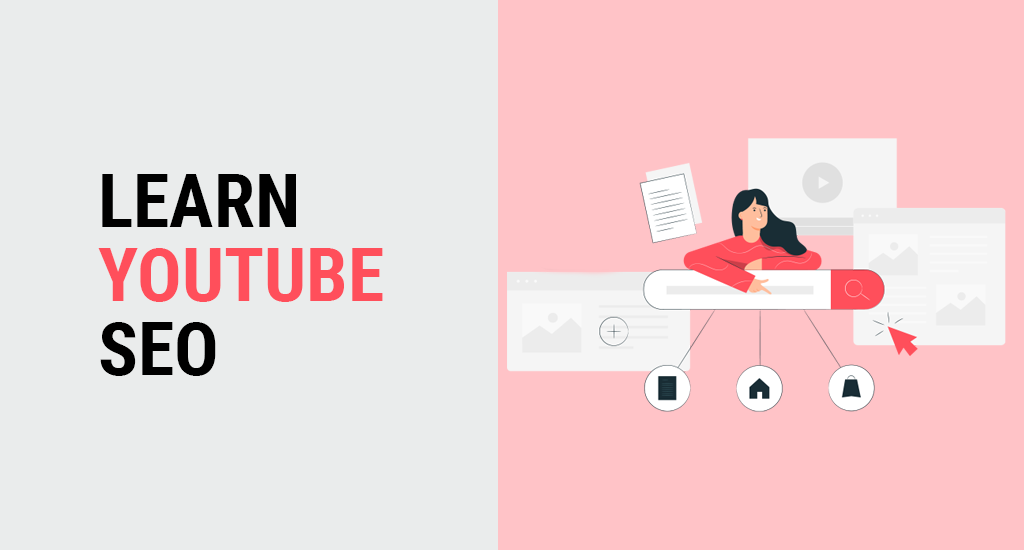 Did you know that YouTube is a search engine? And just like Google or other search engines, it uses algorithms to provide search results. Knowing YouTube SEO can be super helpful in attracting more viewers to your videos. Optimizing your videos for search can make your videos appear on the top of search results.
You can use Google keyword planner to find out the right keywords for your videos. Select keywords with low competition to begin with. Then use those relevant keywords in the title as well as the description of your video. Promoting on social media along with proper YouTube SEO can help you create a viral content marketing strategy for your YouTube videos.
5. Utilize cards and end screens
YouTube cards and end screens can direct your viewers to other relatable videos in your playlist. A YouTube card is a notification that appears on the top-right corner of the video and points viewers to another related video. It is a great way of capitalizing on high user engagement and promoting your videos without disturbing the viewing experience.
End screens are visual call to action buttons that can be added at the end of the video. Here, you can promote other related videos for 5-10 seconds. And because people have already watched your entire video till the end, they'll probably be interested in watching more of your content.
YouTube monetization eligibility criteria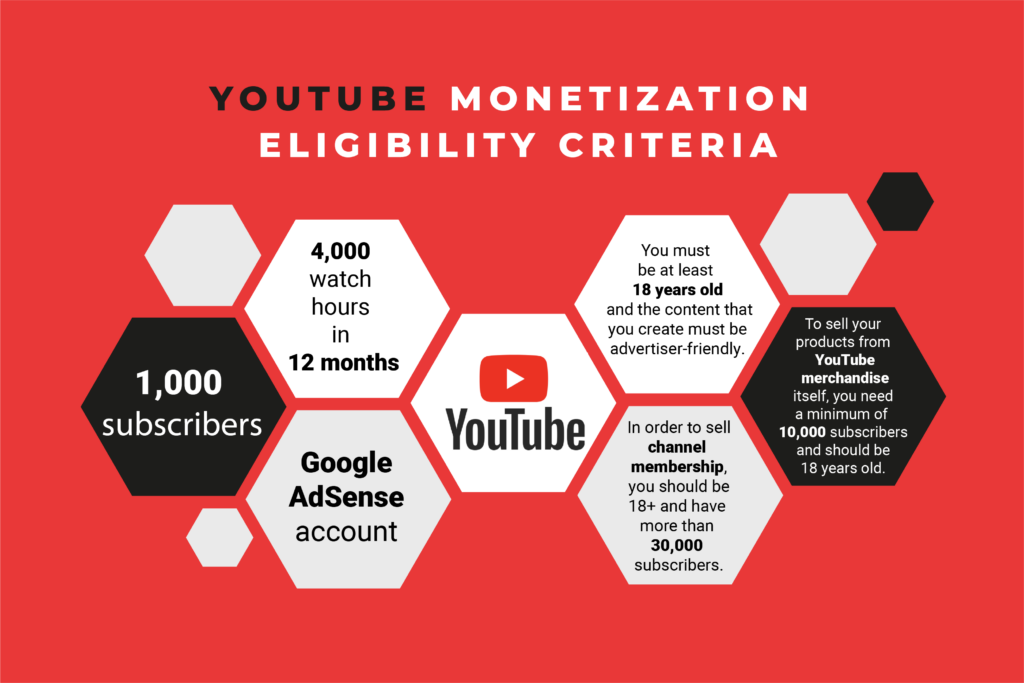 To be able to monetize your YouTube channel, you need to meet the following requirements:
A minimum of 1,000 subscribers and 4,000 watch hours in the previous 12 months.
A Google AdSense account to receive your ad money.
You must be at least 18 years old and the content that you create must be advertiser-friendly. They should not represent any controversial topics, otherwise, advertisers will not feel comfortable running ads and you'll earn less money.
In order to sell channel memberships to your subscribers, you must be 18 years old and have more than 30,000 subscribers.
To sell your products from YouTube merchandise itself, you need a minimum of 10,000 subscribers and should be 18 years old.
When a YouTube premium member watches your video, YouTube automatically sends you a portion of their subscription fees.
To enable your audience to pay to have their messages highlighted during your live streams, you must be 18 years old and in a country that supports this feature.
How to make money on YouTube
1. Connect to Google AdSense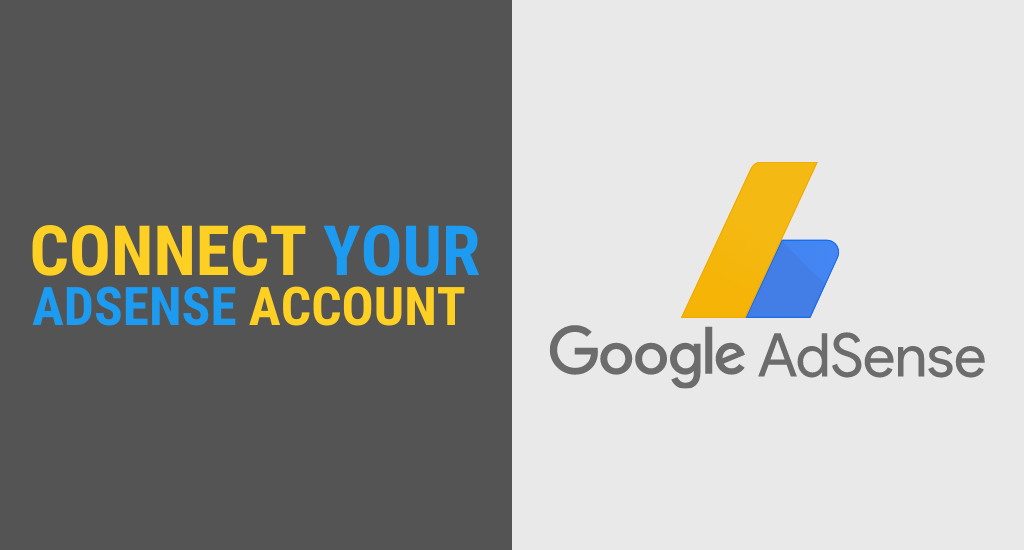 To be able to get money into your account and apply for the YouTube partner program, you need to have an AdSense account. Advertisers make use of AdSense to bid for space on your videos on the basis of factors like your audience, video content, and keywords used.
You will get paid every time someone watches or clicks on the ad on your video. However, the number of views doesn't directly translate into the amount of money, as an ad is not displayed every time someone watches the video. Also, YouTube takes a share of the ad revenue that you make.
2. Join the YouTube partner program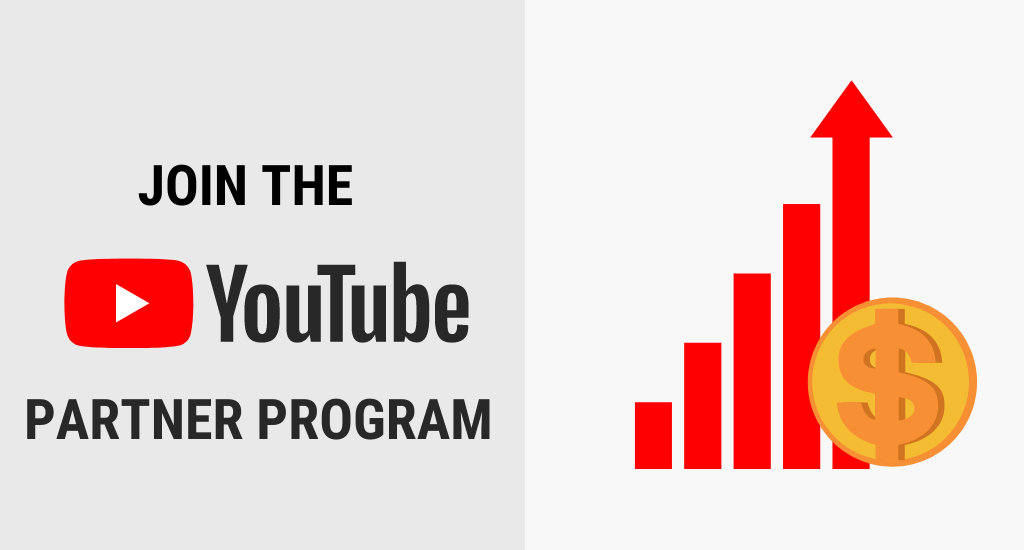 Through the YouTube partner program, regular YouTubers can get access to special features. It is not necessary for earning money as an AdSense account and views are enough to do that, but it enables you to access a lot of other features.
By joining the YouTube partner program, you can use multiple income streams like YouTube Premium subscription fees and selling your merchandise on the platform. You can also sell channel memberships and be eligible to receive super chat payments.
3. Sell your products or services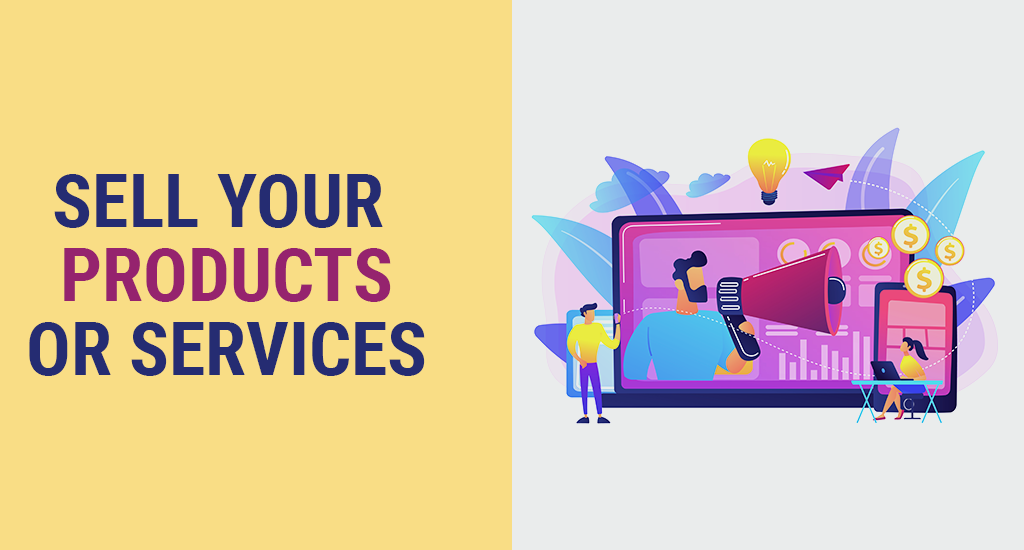 If you own a business and want to sell your products directly from YouTube, then YouTube merchandise is the perfect feature for you. The merchandise of your channel is ideally meant to symbolize the kind of content you create and your audience's connection with you. In short, your merch must be unique from other YouTubers out there.
Keep in mind that you'll require a separate website and landing pages to handle sales along with that, you need to create a timeline for every purpose. Apart from physical products, you can also sell downloadables like e-books or art prints. You can promote your product links in your videos and direct people to your website. And remember to set up a secure payment system before you start promoting!
4. Check out the YouTube premium program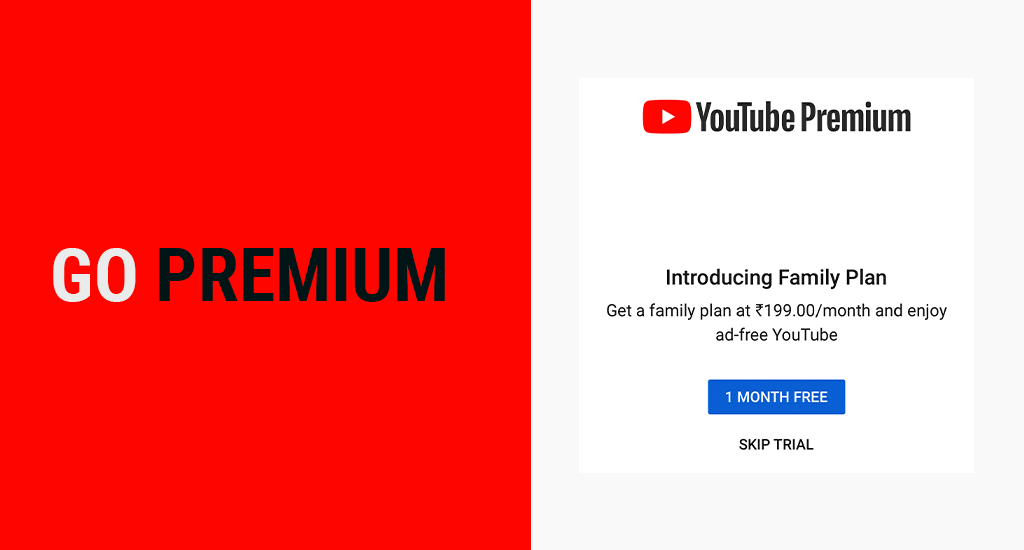 Running ads or selling merchandise are the direct ways of earning money as a YouTuber. However, one way for which YouTube automatically pays you is when a premium member watches your video. Based on the number of premium members who watch your videos, you will be rewarded a portion of their subscription fees. Thus, you can also encourage your subscribers to sign up for premium membership.
5. Create sponsored content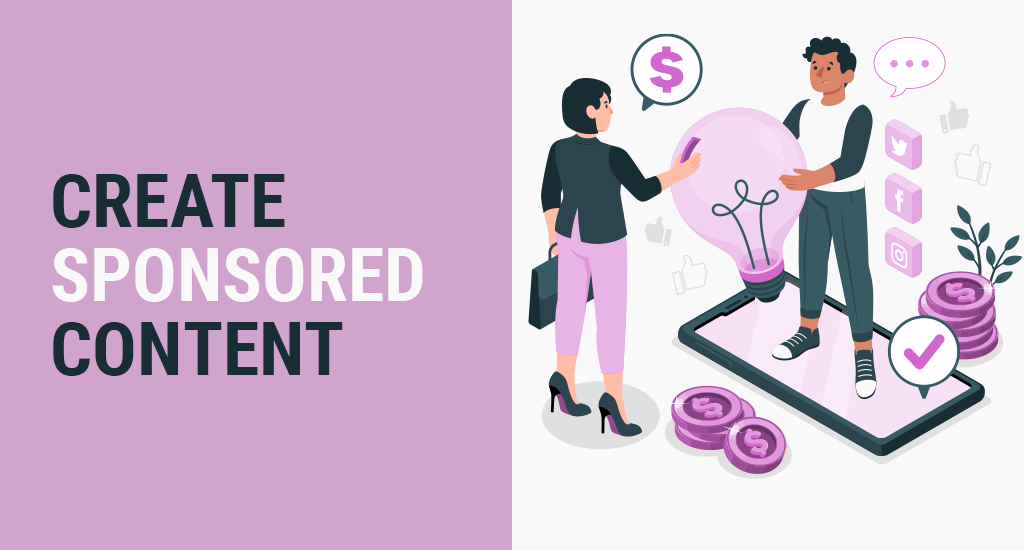 Instagram is not the only platform for influencers. You can do brand deals and promote their products in your YouTube videos. This is a very popular way to earn money as a YouTuber, especially because you don't have to pay any share from your earnings to YouTube like in ads.
You can directly collaborate and negotiate with brands, promote their products in videos, and get paid directly. If you have a huge and engaged audience, you can score a great number of brand sponsorships. Whenever you promote a sponsored product, make sure to be transparent and mention it clearly to your viewers.
6. Get your subscribers to pay you directly
YouTube offers a few ways in which you can get your subscribers to pay you directly. The first is to host live streams where you can use Super Chat to receive payments. The idea behind this is your viewers pay you an amount to get their comments highlighted on your live chat. This feature, however, is available only in selected countries.
Next, you can encourage your subscribers to become channel members. In exchange, they would get access to exclusive emojis, badges, and member only exclusives. This feature will be available only when you join the YouTube partner program.
Pro Tip: If you want to earn more money from YouTube, you must know what is the best time to post on YouTube to grab more engagement.
That's a wrap!
We hope the above information clears a lot of doubts that you had about becoming a YouTuber and earning money by making videos on the platform. The sky is the limit for those who put in consistent efforts and hard work without worrying about the results.
So, if you want to see yourself as a successful YouTuber, get started today! A quick pro tip: invest in a good hard drive or computer to help you maintain storage. Moreover, if you already have a video up on your channel or are uploading one soon, let's promote it on all your social media channels using RecurPost!
Using RecurPost, it is possible to schedule Facebook posts on personal profiles, pages, and groups. As reels and stories are considered more engaging nowadays, RecurPost allows you to schedule Instagram posts on your personal and business profiles.
With Recurpost, you can schedule tweets with variations at the best time. It allows you to schedule LinkedIn posts on your personal and business pages to create brand awareness on the professional network.
For marketers who rely heavily on visuals, RecurPost is an excellent Pinterest scheduler. You can schedule Google Business Profile posts with a call to action using RecurPost. It helps you to boost engagement with your local audience. Making it one of the top free Hootsuite alternatives and Planoly alternatives in the market.
Click here to know more and sign up for the 14-day trial today.
Frequently Asked Questions
1. Is creating a YouTube channel free?
Creating a YouTube video is absolutely free and quick and easy. You need to own a Google account, put in your basic information, choose a channel name and set your profile picture, and you'll be the owner of a fresh YouTube channel. You can then optimize your 'About' section, cover picture, and other things you'd like and start uploading videos.
2. How many views do you need on YouTube to make money?
In order to start making money on YouTube, you need a minimum of 1,000 subscribers and 4,000 watch hours in the previous 12 months. You should also be of at least 18 years to be eligible. The content that you create should be advertiser-friendly and not based on any controversial topics. To receive money through ads, you need an AdSense account. 
3. What do you need to become a YouTuber?
To become a YouTuber, follow the below steps:
– Define your niche. Have a clear idea of the kind of content you'll create. Don't just go about creating content on anything and everything. 
– Outline the goals that you want to achieve from your YouTube channel. Decide if you'll create informative videos, how-to videos, tutorials, or funny/entertaining content.
– Brainstorm content ideas and create a list of topics that you can make videos on.
– Decide the equipment that you'll use to record videos. Invest in good editing software. 
– Create your YouTube channel and optimize it.
– Learn about YouTube SEO and how to find the relevant keywords.
– Create your first video, set the title and description, and keep a check on the analytics to improve. 
– Above all, focus on providing valuable content to your audience to become a successful YouTuber.
4. How do you earn money as a YouTuber?
There are a few ways in which you can earn money from YouTube: (you need to meet the eligibility criteria: a minimum of 1,000 subscribers and 4,000 watch hours in the previous 12 months) 

– Create an AdSense account so that you can receive ad money.
– Join the YouTube partner program to get access to multiple income streams.
– Sell your products through YouTube merchandise.
– Get paid when a YouTube premium member watches your video.
– Create sponsored content by doing brand collaborations.
– Get your viewers to pay you directly through Super Chat and channel memberships.
5. How to schedule YouTube videos?
– On the upload page, set the video as 'scheduled' or 'private'.
– Go to YouTube studio.
– On the top-right corner, click on 'Create' and then 'Upload video'.
– Select the video that you want to upload and enter the video title and description. 
– On the visibility tab, select 'Schedule'.
– Set the date, time, and time zone according to your needs and hit the schedule button.
6. How to become a YouTuber ?
To becoming a YouTuber, it requires a combination of creativity, consistency, technical skills, and dedication. Here's a step-by-step guide to help you get started:
– Passion: Choose a topic you're passionate about.
– Content: Create videos related to that topic.
– Quality: Use good camera and sound equipment for better quality.
– Consistency: Upload videos regularly to keep your audience engaged.
– Engage: Interact with your viewers through comments and social media.
– Learn: Improve your skills by learning from others.
– Patience: It takes time, so stay patient and persistent.
7. How to become a youtuber and make money ?
To become a YouTuber and earn money, follow these steps:
– Choose Your Niche: Decide on a topic you're passionate about and want to create videos on.
– Create High-Quality Content: Make engaging and well-produced videos using good equipment.
– Upload Regularly: Consistency is key to building an audience. Stick to a schedule.
– SEO Optimization: Use relevant keywords in titles, descriptions, and tags for better visibility.
– Engage with Viewers: Respond to comments and build a community around your channel.
– YouTube Partner Program: Apply for this program to earn money through ads.
– Sponsorships and Brand Deals: Work with brands relevant to your content.
– Merchandise: Sell branded products to your audience.
– Patreon or Donations: Allow viewers to support you directly.

8. What are the things you need to become a youtuber ?
To become a YouTuber, you'll need the following:
Passion and Interest: Choose a topic or niche you're passionate about and want to share with others.
Camera: A decent quality camera, like a smartphone or dedicated camera.
Microphone: Clear audio is important; use an external microphone if possible.
Lighting: Good lighting makes your videos look better.
Video Editing Software: Use tools like Adobe Premiere Pro, Final Cut Pro, or free alternatives.
Creativity: Develop unique ideas and storytelling skills to keep your viewers engaged.
Consistency: Stick to a regular uploading schedule to build an audience.
Engagement Skills: Interact with your viewers through comments, social media, and live sessions.
Learning Mindset: Be open to learning and improving your content creation and video editing skills.
Online Presence: Share your content on social media and engage with communities related to your niche.
9. What are some of the steps to become a YouTuber ?
Here are some of the simple steps to consider while becoming a YouTuber:
– Choose Your Niche: Decide what you'll make videos about.
– Plan and Prepare: Research, make a content plan, and get basic filming equipment.
– Create and Edit: Make engaging videos and learn basic editing.
– Upload and Optimize: Put your videos on YouTube, using good titles, descriptions, and tags.
– Engage: Interact with viewers through comments and social media.
– Make Money: Monetize with ads and explore other income sources like sponsorships.
– Stay Consistent: Stick to a posting schedule and keep improving your content.
– Learn and Collaborate: Keep learning and consider working with other YouTubers.
– Be Patient: It takes time to grow your channel and income.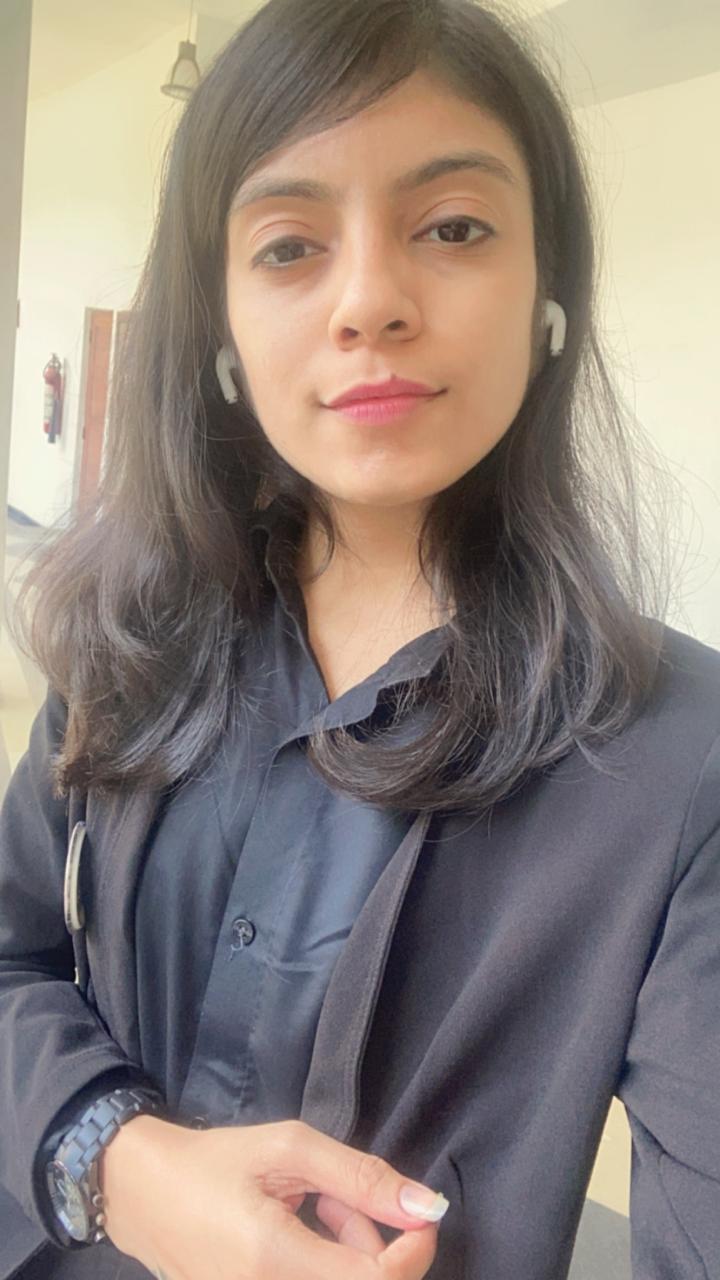 Amaiya Rathi is a Senior Content Writer at RecurPost. She helps RecurPost communicate with their readers in their own language. Whether it is the web copy, social media posts or blogs, Amaiya has worked on all aspects of copywriting. You can reach out to her at [email protected].