Linkedin Marketing is a gold mine for marketers, and we have a solid reason to back this statement. According to LinkedIn marketing solutions, 61 million LinkedIn users are senior-level influencers, and 40 million are in decision-making positions.
LinkedIn Marketing has shown an evident performance on the social platform in recent years. It is the largest professional network with an estimated 645 million users, amongst which 37% belong to the age group of 25-34. It is not only used for job search but also for building connections with individuals, advertising or promoting a product, generating leads, etc.
Many B2B marketers schedule LinkedIn posts to publish their content on LinkedIn with the help of social media scheduler, and marketers get 80% of their leads via LinkedIn. It allows one to make a personal profile and connect with the global business world. You will receive status updates regularly based on the connections you have made.
With the growing content marketing trend, marketers have considered it the best platform for sourcing relevant content. LinkedIn Marketing has become a platform where every kind of business is promoted. It is not possible that you will always get the desired content, but if you are active on LinkedIn, you can source and cater audience.
---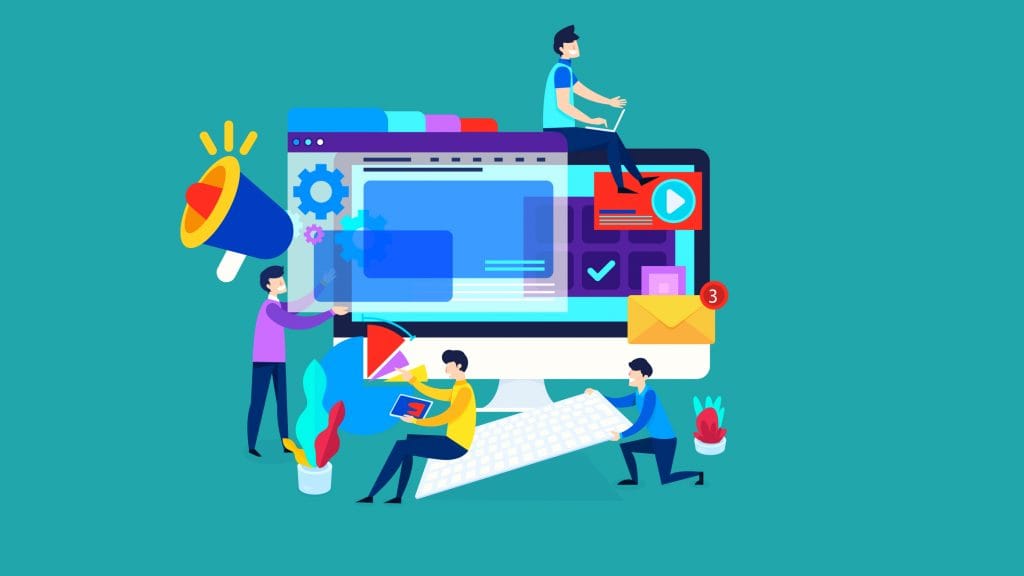 ---
To help you in navigating LinkedIn as a marketing platform, here are some marketing hacks:
How Linkedin Marketing helps you make strong connections
When it comes to finding the target audience, no one can beat LinkedIn. With the help of LinkedIn, you can attract a relevant audience. Even Recruiters on LinkedIn, also use LinkedIn to look for job seekers.
Finding a like-minded audience is the essential thing people do on LinkedIn, but you need to find targets to whom you can send personalized messages. Connect with them and grow your network. The wider your audience, the more your content will get noticed.
It is essential that you connect with employees on LinkedIn. According to stats by LinkedIn, employees have 10 times more 1st-degree connections on LinkedIn than a company with followers.
Employee advocacy is your biggest asset on LinkedIn Marketing. Encourage your employees to add the company and position on their profile so that you can tap into their connections and build a stronger networking framework.
How to manage your Content on LinkedIn for better Marketing
Quality content will help you achieve your goals on any platform. If your content is good and has features that can help people solve problems or perform their job better, it will help you increase your business. If you've read or written an article online which can help your followers, you can share that too.
However, if you are not getting a good response, you need to keep commenting and posting your right content in the right place, which will help you get the visibility you want. LinkedIn recommends posting once or twice on weekdays to gain clarity. Also, try to include an image or link in your post; this results in a 2x higher comment rate. To post your content at the right time for that, you can use a schedule LinkedIn posts which can be beneficial for your better marketing things.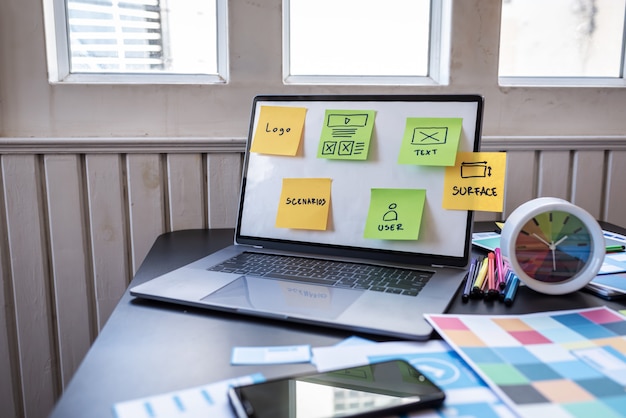 How joining the right LinkedIn groups enhances your Marketing
One tip that all businesses should follow is to join the relevant groups that will be helpful to them in generating leads.
Posting in bulk with social media bulk scheduling & Participating in groups will help you listen to the audience and get advice from like-minded people, which can be fruitful for your business.
You can share your ideas with them and see what they say in return for a better perspective. To check whether you've joined the right group, you can reflect on the number of active members in the group.
Also, cross-check what kind of information people share and how many comments they receive.
These groups can help you link with people from your industry; while connecting with them, you can share that you have mutual groups.
You can first engage with them on their engaging posts on the groups and then send them a custom message of how you follow them.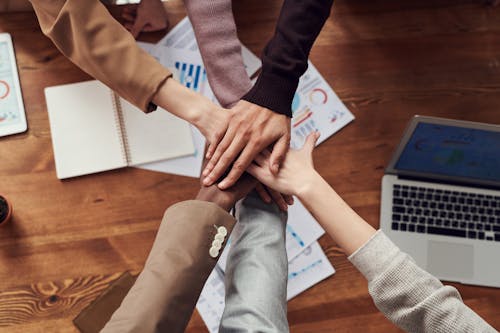 How to enhance your Marketing by optimizing your LinkedIn company page
First of all, make a company page if you haven't and keep on updating it. By making a company page, you will be able to establish a name in the market.
Whenever your employees list their position, they would be directly linked to your company page. Put all the required and relevant information on the page, like career, training, etc., and the content should be intact so that you get filtered visibility.
You have to update your page so that your brand appears active regularly. If you are not maintaining the page consistently, then it will not yield results.
Get people to join your email marketing list
You need to invite people to become a part of your email marketing list. On LinkedIn marketing strategy, you can send messages to 50 people at a time. Make sure you are selective about your audience.
A direct link should be provided on your company page so that people can quickly sign up. You need to mention in the message what they will receive if they join your email marketing list and how they will be benefited.
This will help you charter your email-marketing list with potential leads.
Don't post any personal messages.
As you know that LinkedIn is a professional platform for posting any personal comment or message that will be quite unprofessional and will appear contextually incorrect. You can schedule posts on LinkedIn using a social media scheduling tool like RecurPost. RecurPost is also among the top free Hootsuite Alternatives as well as the oneup alternatives.
RecurPost lets you schedule posts on platforms on top of LinkedIn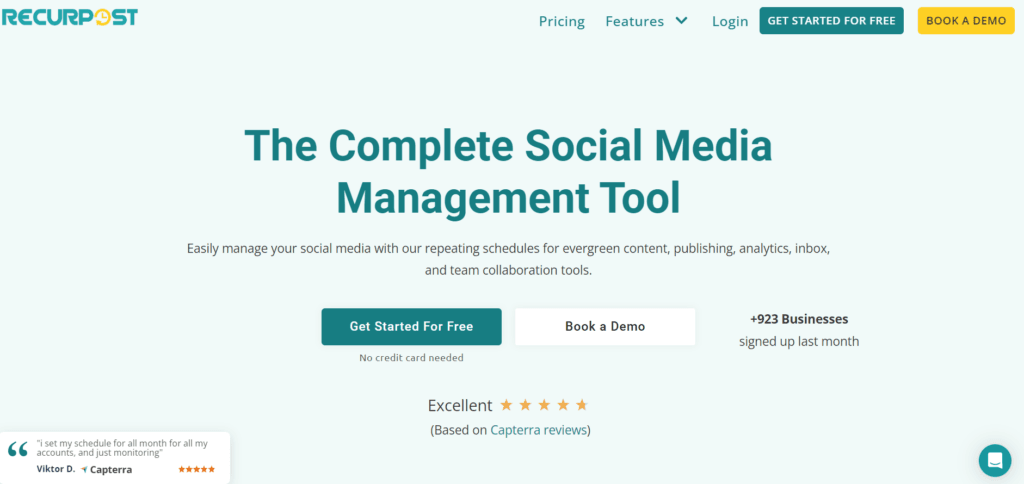 RecurPost helps you extend your post's reach by sharing it on multiple platforms in just a few clicks. You can schedule Facebook posts on personal profiles, pages, and groups.
You can schedule Instagram posts on personal and business profiles to share stories, images, and reels. RecurPost allows you to schedule tweets on your Twitter account to reach out to people connected to your business.
You can schedule pins with the help of a Pinterest scheduler to attract visual media lovers to visit your site. A great way to attract local buyers is to schedule Google Business profile posts with a call to action button. RecurPost is among a few social media tools that allow posting on Google Business profiles and personal profiles of various platforms.
Every social media channel has its own reach and possibilities with your business accounts; social media applications can help you attain your objectives, such as successfully marketing to your target audience. Also, you can use social media management tools such as social media scheduler, which can help you schedule Facebook posts, schedule tweets, schedule Instagram posts, schedule pins, schedule LinkedIn posts, schedule Google my business posts, schedule Google business profile posts, etc., in advance to make your day-to-day social media activities easy.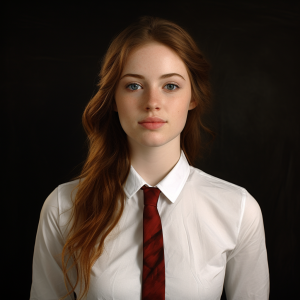 Debbie Moran is a Digital marketing strategist with 5+ years of experience producing advertising for brands and helping leaders showcase their brand to the correct audience. She has been a part of RecurPost since 2019 and handles all the activities required to grow our brand's online presence.