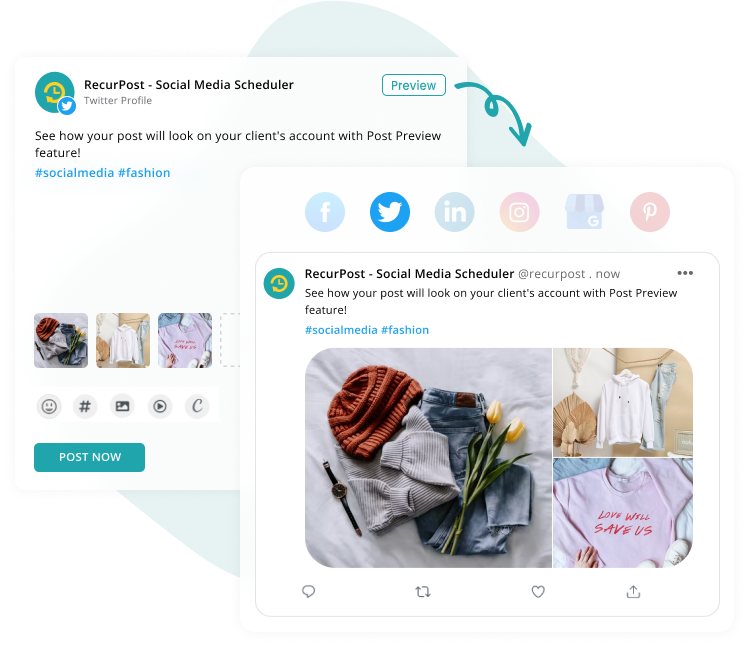 Who's in for a trailer before the grand launch?
Just like trailers are the perfect sneak peek of a movie before the launch, post previews will give you an idea of how your final post will look before it goes live.
Sign-up for consistency and reliability
A single detail can make or break your social media post.
You can make sure your posts are A-OK by checking the post preview in terms of formatting.
A great way to make sure your posts sync with the brand!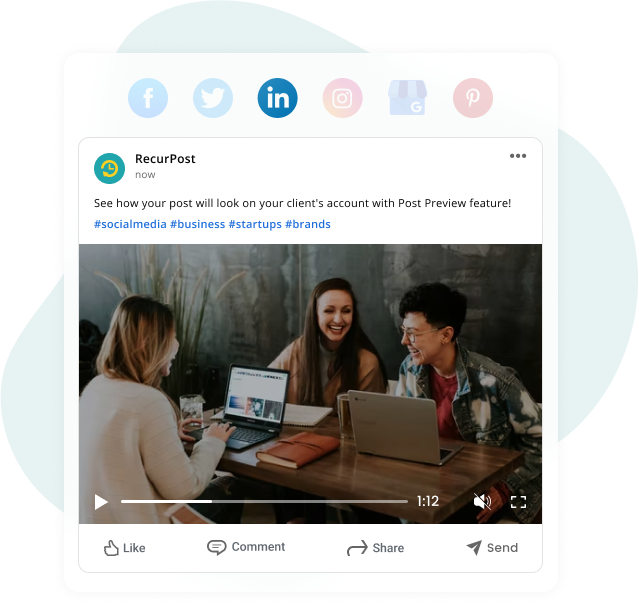 "Since I found RecurPost I have been able to schedule regular content in no time at all, I Feel More Engaged With All My Networks , and my followers have grown exponentially. I'm so glad I found this service and don't know how I ever managed my social channels without it. "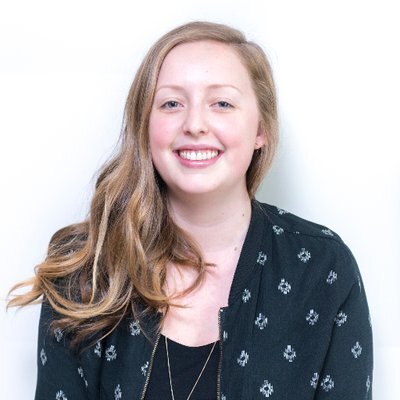 Melissa Carter
Artist, USA
Fortify the engagement for each post
With the preview feature, you will be able to see exactly how your post caption looks before going live.

You can ensure that no long text is cut, line breaks are preserved, and check the part of the text that's highlighted.
Don't share stretched images ever again
Those who use social media professionally, their prayers often include a wish that their images don't get stretched after publishing.
With RecurPost we show you if your images are going to look weird or not through the preview of the post.
You can then quickly fix them within RecurPost.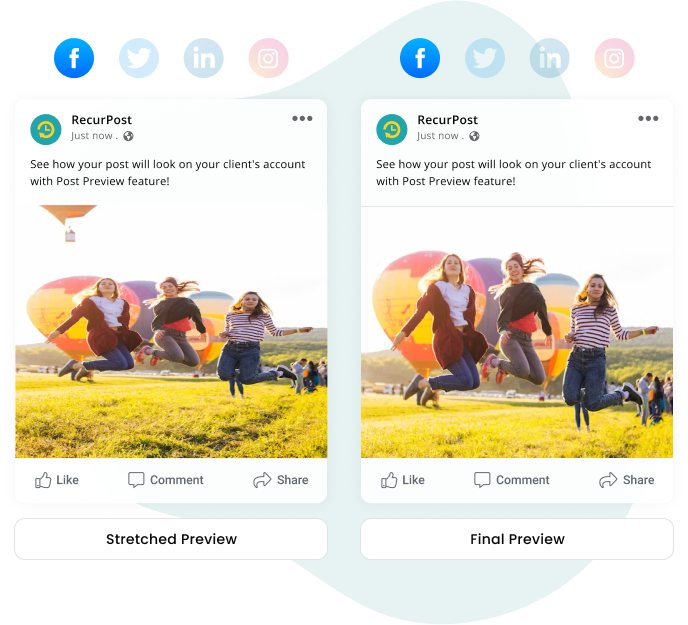 RecurPost reviews show that customers love us
Over 90,000+ happy users and counting.
Frequently Asked Questions