Wish to make your content go viral? Well, who doesn't? Having your content spread like wildfire is a dream for every content marketer. However, it is easier said than done. It's not easy to create viral content. There is no hard and fast rule regarding how to create a content marketing strategy that'll go viral. And there are certainly no sure-shot tactics for producing viral content.
The first and foremost requirement for making your content go viral is to make sure that the content you create is share-worthy. The more people share your content, the more likely it is to go viral.
Even though there is no proven strategy for viral content marketing, there are certain characteristics that viral content pieces have in common. Therefore, we have created this guide by RecurPost, a social media scheduler to help you make content your audience loves!
1. Content is the king – make social media its kingdom
Sharing your content on social media means that you are reaching out to people who have already shown their desire to hear from you. These channels not only allow you to connect with your most important audience at zero cost, but also offer you a place where your content can be shared with others and reach a new relevant audience.
In addition to the wide variety of extremely fascinating possibilities, social media allows you to connect directly with your customers and show them behind the scenes, helping create good brand-customer relationships.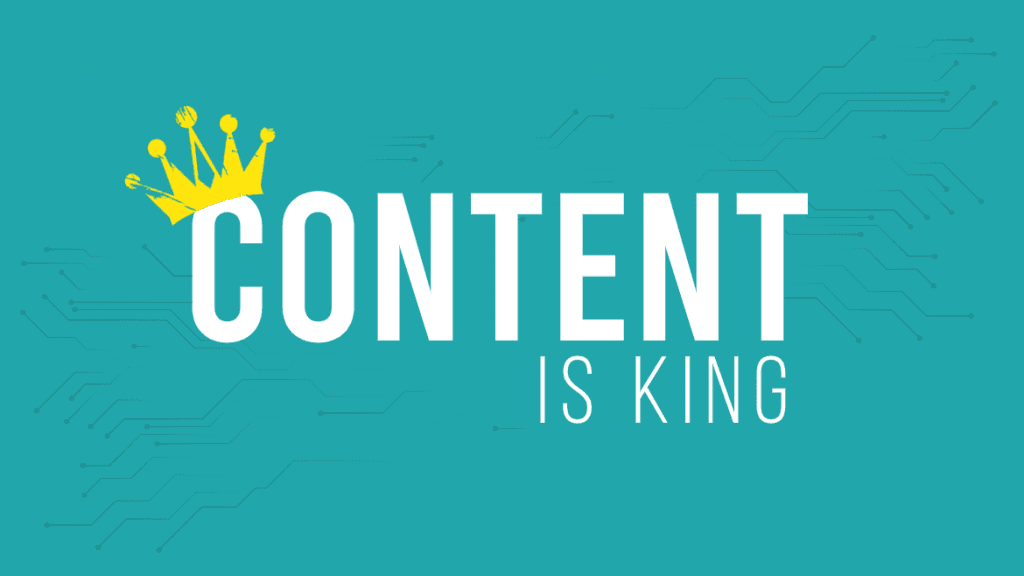 2. Create catchy titles/captions to grab attention
When it comes to attracting publicity in the first place, the most critical aspect of all is the title, since it's generally the first thing people can see (on blogs, articles, podcasts, etc). So you need to craft out attention-grabbing titles to inspire viewers to read or watch your content.
Some tips for creating attractive titles include – using numbers in titles to increase the number of clicks, asking a question that the audience can relate to, keeping it crisp, using your target keyword, and using catchy phrases. Writing good titles is an integral part of making viral content. And that's why you're required to pay careful attention to your words.
3. Using flamboyant images and visuals
Almost all viral content goes popular in the first place by making use of eye-catching imagery. Although written content is also critical for viral marketing strategy, it tends to be great visuals that help promote interaction and boost sharing. The most significant picture for articles is the header/feature image since it's always kept above the fold.
This header image will also complement social media posts, making it as relevant as a headline to reflect your content and give people a reason to click it. Other photos often add authenticity to the content, even if they are only applicable to it in an abstract way. Just make sure you're avoiding the clichéd images obtained from stock image sites.
4. Connect with social media influencers
Viral content marketing strategy may seem like a hard thing to pull off properly without influencer marketing. Social media influencers are an integral aspect of digital marketing strategy that allows you to engage in authentic communication around your product offering, significantly increase interaction, and draw attention to your brand without speaking directly to your target audience.
For successful influencer marketing, you need to connect with influencers that are relevant to your niche and connect with their audience in their own unique way. Also, preferring micro-influencers over macro-influencers will help promote your brand to more relevant people at lower costs.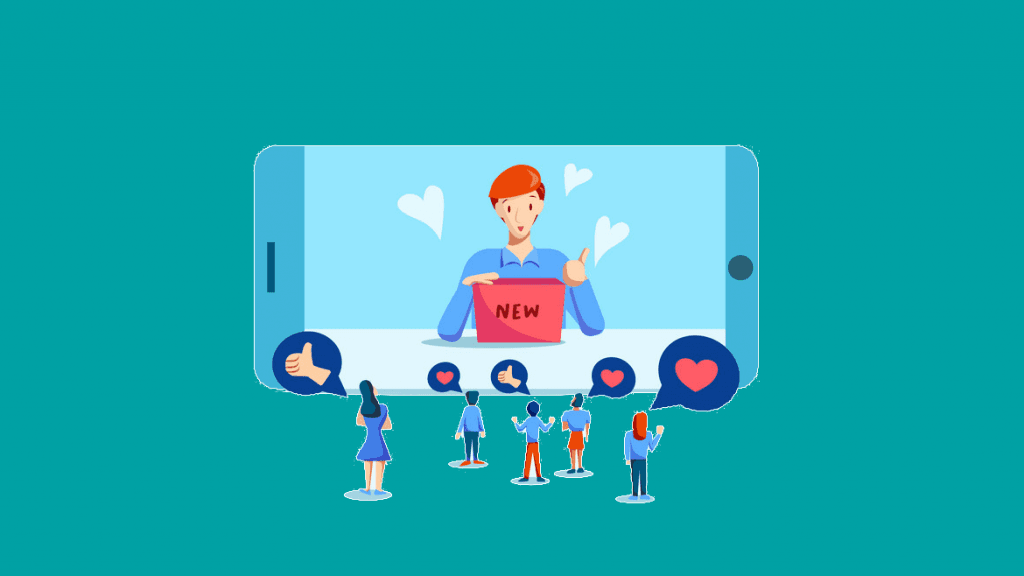 5. Arouse emotions
Did you know that when a piece of content makes a viewer feel a specific way, they're more likely to share it with their circle on social media? It's natural and common for people to be emotional. A survey of more than 500,000 Facebook users has shown that positive content is likely to earn more social shares as compared to negative news.
A viral content marketing campaign strategy should be able to trigger the emotions of the target audience, with the most desirable optimistic ones like joy and awe. In the long run, your main objective, regardless of the approach used, should be to establish a deep relationship with your intended audience.
6. Utilize user-generated content
User-generated content (UGC) is not a limited time trend, but it's here to stay. The benefits of using customer-generated content are extensive. Using paid advertisements to reach new audiences can prove to be very costly and hard on marketing budgets. And UGC especially works when you want to connect with and establish trust with your target market at lesser or zero costs.
As a matter of fact, 88% of online customers trust the reviews made by others. Not only does it gives you a break from making your own content, but it also makes it possible to present products and services in a more authentic way and thank customers by featuring them on the company's platforms.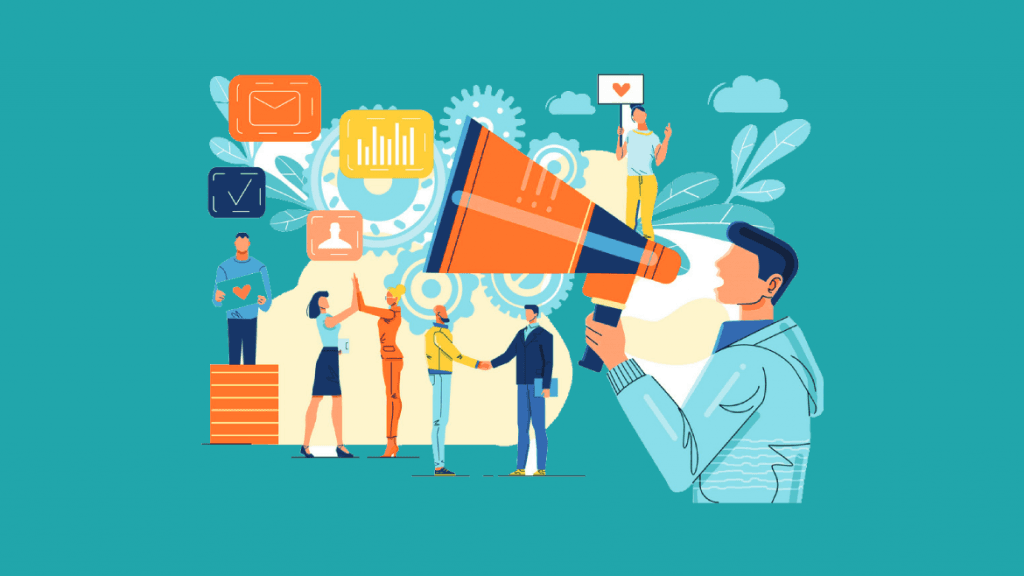 7. Post at the right times
The engagement you are looking for, more or less, depends on the timing formula. So when is the best time to post on social media or to share a blog post? It's very clear that the best time to publish your content is when your target audience will see and engage with it. For managing social media posts, you probably need an editorial calendar that fits the needs of different social network algorithms.
You can leverage the features provided by RecurPost here, a social media scheduling tool that supports auto-scheduling your content for the best times. RecurPost also allows scheduling on all the popular social media channels, making it one of the most desirable socialoomph alternatives and free hootsuite alternatives in the market.
Pro Tip: To ace the viral content marketing game, one can use the best 20 Hootsuite alternatives for improving their social media presence & post content at the best time.
8. Repurpose your content
A huge mistake that businesses do is that they post a piece of content once and then focus solely on creating new content. This way, you can't properly make use of your content. Make a habit of reusing and reposting your evergreen content again and again. Apart from time-sensitive content like contests, giveaways, news, etc., you can utilize a majority of your content for repurposing.
Here again, RecurPost's feature of creating recurring schedules will help you gain traffic from the same content forever. You can create schedules to publish an update every week, once in 15 days, on specific weekdays, weekends, or once a month – as per your requirements. Reposting content at various times and days can help you meet more people you missed the first time around and churn out enough juice from your content marketing strategy.
9. Structure your blog content
When making content, make sure it focuses on a particular subject and angle. Stop wide-ranging topics that deliver little new or insightful content. Using headline tags to separate the content into smaller parts make it easier for users to see it at a glance. Build a title that hooks people when they first read it. Your content is not going to be viral unless it has a convincing title.
Structure your blog content into short, easy-to-read, and neat paragraphs. Make it easier for people to first search the content and get the details they need. Add relevant pictures to enrich your content.
10. Cross-promote your content
A new trend observed on Instagram is to take screenshots of popular Twitter tweets and post them on the Instagram feed and stories at the top of a color block. This content marketing strategy has been widely spread and is mostly used for making memes. Apart from this, several brands are now using the Reels feature to post videos that would normally only be posted on Tiktok.
For almost everything, this recycling and cross-promotion of content can be undertaken. For example, when considering text-based material, it is possible to take small bits of a longer article and use them in a visually appealing social media carousel message.
11. Play with various formats
Different format styles are doing well on different platforms. You're going to have to find the best blend of media and content styles to see what works on different channels. Curate photos, videos, and posts. Try using 'how-to' articles and blogs that address 'what,' 'why, and 'where' questions. Lists are very common and have a large number of shares. They're working because they tell users exactly what they're going to get, and they do it very accurately.
Read More: How to go Viral on Tiktok?
12. Experiment with giveaways
Conducting contests and giveaways are also forms of interactive material that have the ability to be viral. Businesses may also create gift competitions by asking users to co-create content and products. Your audience will generate ideas for your company as well. The Starbucks White Cup Contest is a viral marketing example of the audience being requested to co-create with the company. People decorated Starbucks' famous white coffee cups and posted them online with hashtags.
Using hashtags, hosting contests, and trying out different content types are all ways to increase your shares online and make your content marketing strategy a success. Try various methods and perform A/B research to see what works for you.
13. Mention credible sources/references
It should come as no surprise that there is a spillage online, including stuff like blogs disguised as news websites, but posting nothing more than wild delusions that are totally detached from reality. Although people enjoy viral content primarily as a means of entertainment, that doesn't mean that authenticity isn't essential.
One of the most powerful ways to improve credibility is by listing your key influencers and referencing your sources. Don't be hesitant to link to famous people and content around the Internet to start creating your reputation as an authoritative figure.
This stands especially true for your B2B content marketing strategy. You should have gated assets and credible sources to validate your content.
Let RecurPost manage your social presence across multiple networks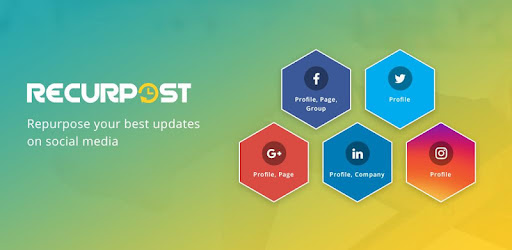 Make the best out of your social media posting efforts with the help of RecurPost, a social media scheduler. Using RecurPost, you can build your brand community across major platforms by employing the appropriate social media strategy.
You can schedule Facebook posts to interact with your audience through posting on your profiles, multiple groups, and business pages. RecurPost lets you schedule Instagram posts with images, stories, and reels on your personal and business accounts to entertain your audience.
Using RecurPost, you can schedule tweets by creating variations and posting them at the best time using the tool. It enables you to schedule LinkedIn posts to start a conversation with the professional that belongs to your niche. RecurPost is an ideal Pinterest scheduler, which enables you to share appealing visual content of your products and services.
You can also schedule Google My Business posts with a call to action button to promote your brand locally. You should try the RecurPost features by signing up for a free trial.
To summarize,
In order to make your content marketing campaigns viral, you need to prepare a strategy that strikes an emotional chord with your target audience. To refer to some viral marketing examples, check out 'The Ice-bucket challenge', 'Dove's real beauty sketches campaign, and 'Old Spice's The Man Your Man Could Smell Like campaign'.
Doing something new and different, that hasn't been done before can also add to the success of your campaign. By growing your brand's visibility and bringing value to your audience through your content, you are more likely to have the impact you need with your viral marketing strategy. The above tips should definitely be on your radar to boost your engagement levels and increase your likelihood of going viral.
P.S. If you want to keep your social media up-to-date, check out RecurPost's social media bulk scheduling feature. It will help you constantly post on social media – ultimately increasing your chances of going viral! Click here to sign up for the 14-day free trial!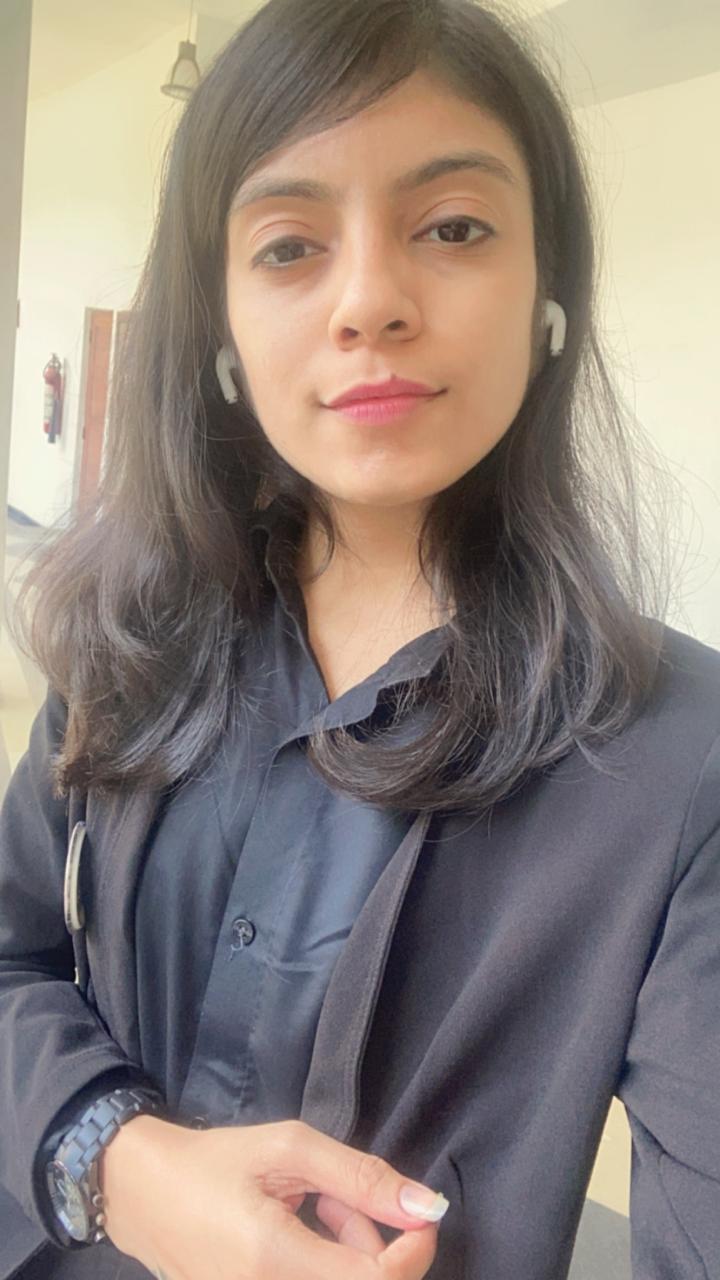 Amaiya Rathi is a Senior Content Writer at RecurPost. She helps RecurPost communicate with their readers in their own language. Whether it is the web copy, social media posts or blogs, Amaiya has worked on all aspects of copywriting. You can reach out to her at [email protected].