Writing for social media can be a nearly daunting job (IYKYK).
Think of it, as a manager, you are constantly working around strict character limits, writing standards, and crazy deadlines. You are required to adapt to the ever-changing trends in the world of memes and microtrends that your senior may not understand. Along with that, reacting quickly and smartly to ongoing trends is expected of you without a warrant. And god forbid a typo on your social media post!
But this can be just as rewarding and fun as it's daunting when you get abundant conversions and ROI. Not to mention a social media scheduler will only help you further in achieving that.
In this blog, we will break down strategies and tools that will help you achieve an easy flow when you write content for social media.
Your Guide to Writing For Social Media: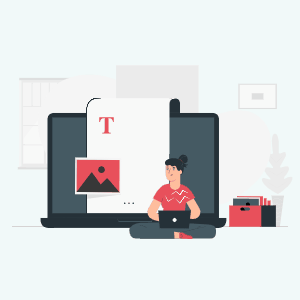 Mastered writing for social media already?
Great! Now master social media management with us and be a game changer!
What is Social Media Content Writing?
Writing for social media can be explained as the process of writing content that caters to social media audiences that are present across multiple social networks. The content can be short-form or long-form.
You should know that social media writing is not the same as writing blogs or website content. This is because social media content requires deep knowledge of social networks, their audiences, and trends. All of these factors are very volatile.
This social media management tool will change the way you approach social media marketing :
RecurPost is a game-changing social media management tool that will kick the ball out of the park for your brand's social media presence. It has comprehensive social media scheduling and management features and the most interesting ones include the likes of a social media inbox, Instagram story scheduling, first comment scheduling, the ability to create evergreen content, importing content from social, and much more.
RecurPost assists you in improving your brand engagement on multiple platforms. It allows you to schedule Instagram posts on your personal and business profiles to entertain your audience with images, stories, and reels. You can schedule Facebook posts on your profiles, business pages, and groups.
You can schedule LinkedIn posts on profiles and business pages to extend your brand reach by connecting with business leaders globally. You can schedule tweets to build a Twitter community and connect with people relevant to your business. Take advantage of RecurPost, a Pinterest scheduler, to schedule pins on your product images and services-related infographics.
RecurPost is among the few social media tools that help you to schedule Google Business Profile posts with your chosen call to action button to promote your brand locally. You should try its features by signing up for a free trial.
Why is Writing For Social Media Important?
You could be writing for social media all the time. But do you know how and why it matters?
Everything you post on social media as a business will become a part of who you are as a brand. So, if you produce poorly written or non-optimized content, your business is going to lose its value in the audience's eye.
Your brand should have a solid social media presence for guaranteed marketing success. Therefore, you will have to write effectively for social media and that should be your marketing team's goal.
Writing For Social Media: 7 Super Effective Strategies
If you want to deliver thumb-stopping content that will demand action from your audience's end, you must go through the strategies that we have detailed here. Let's cut to the chase now.
1. Conduct Your Research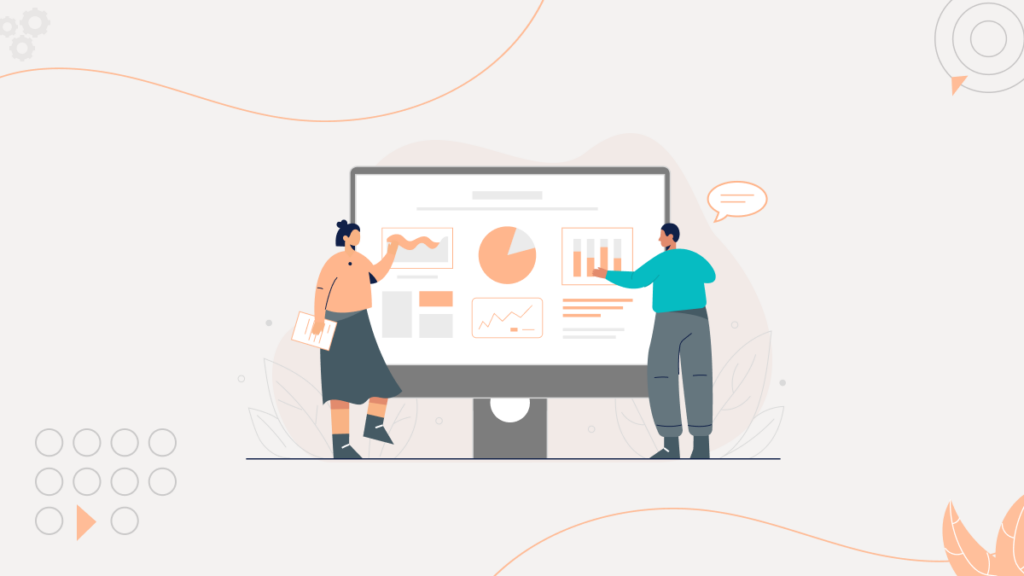 The one thing required to make sure that your readers notice and engage with your content is relevancy. If you are writing a social media strategy, make sure you make it relevant to your target group.
The key to success here is to truly understand your audience. Only relevancy is not going to cut it for you. Take out time to do research and find out details about what your audience seeks. You can initiate the process with general demographic facts and dig deeper then.
You can identify the most current challenges or issues faced by them and create content for social media posts that will solve those.
2. Use Your Audience's Language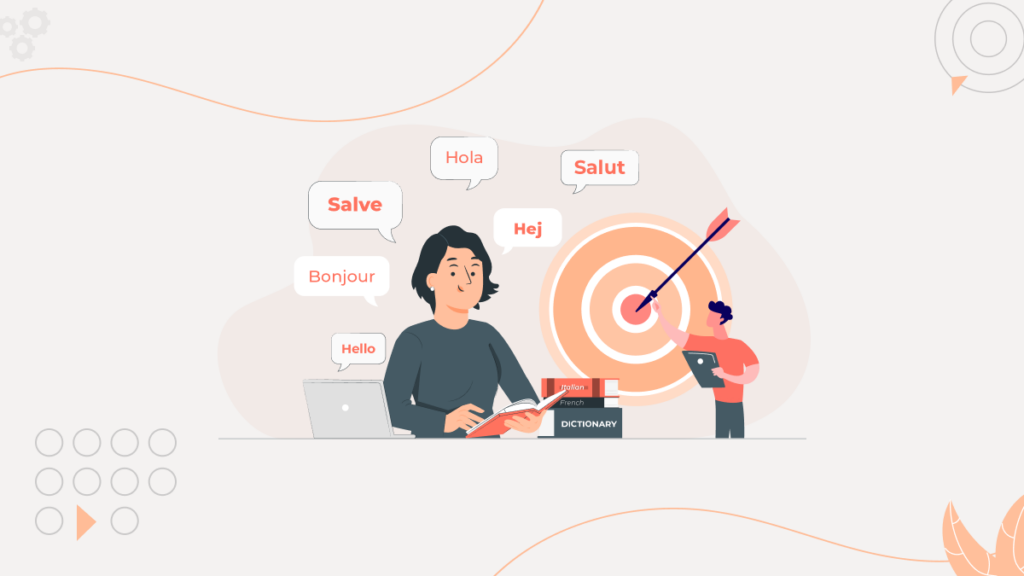 You can then take your research a step further and determine the kind of language that your ideal clients use when they convey their needs or problems. Once you crack that, you should make use of that language in your posts. This will help you build an easy connection with your audience. They will feel that their opinions and feelings have been acknowledged and understood.
3. Create Your Distinct Brand Voice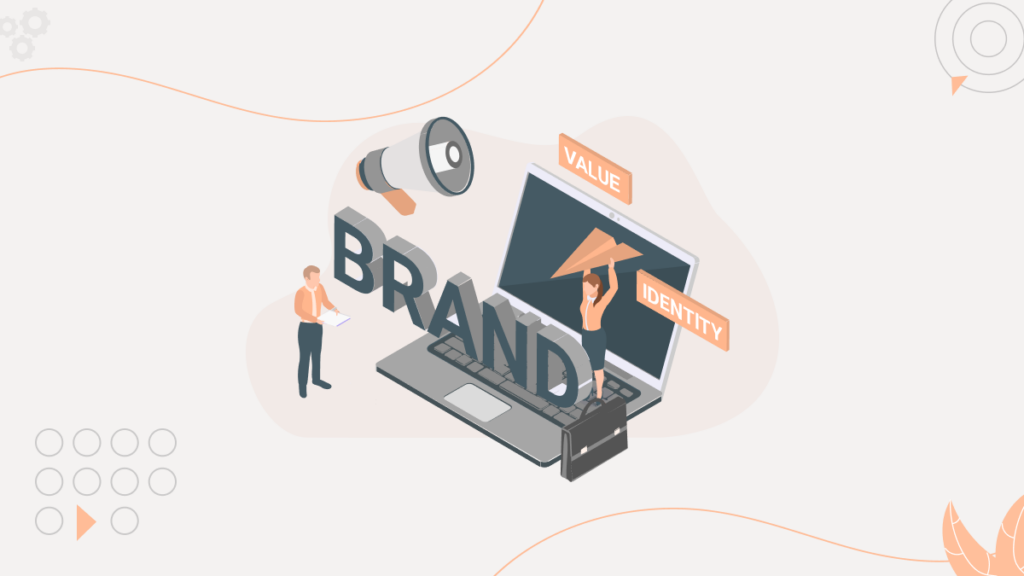 We just talked about how you should align your brand's language with your audience's. And you most definitely should whenever you write a paragraph on social media. However, you must make sure that the overall content resonates with your brand's unique voice.
Your brand voice is the personality and emotions that are involved in all the marketing efforts made by your brand as well as the social interactions you do online. Try to ensure that your brand voice remains consistent throughout your content on all social media networks, as well as the engagement that you have on these platforms.
4. Keep a Watch on Your Competitors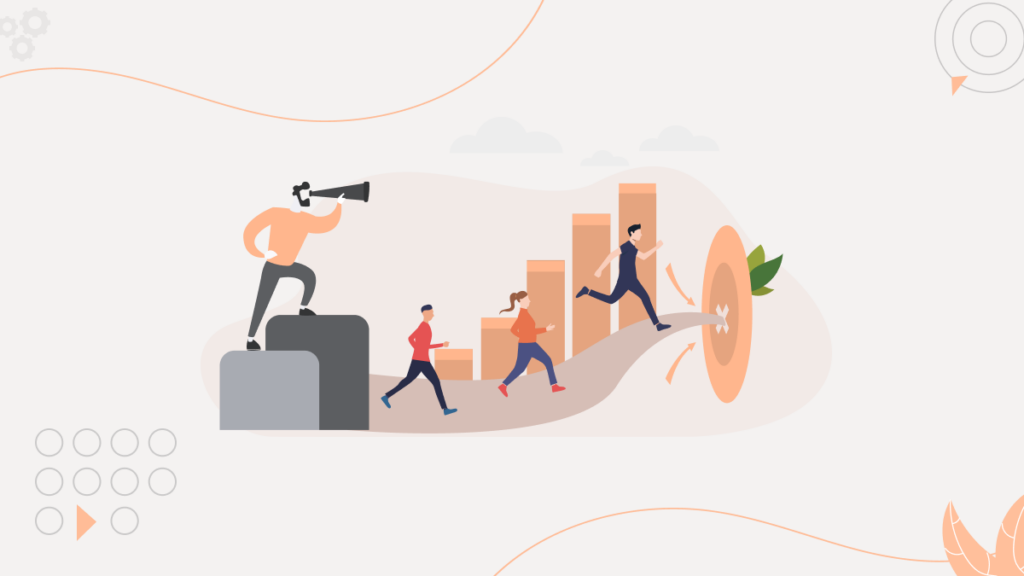 Another very effective and simple strategy that can help you get ahead of the herd is to keep a check on what your competitors are doing in their marketing efforts. Observe the topics that they talk about and post about, the hashtags they use, and the tactics used by them to reach their target market. For instance, you can see if their content is doing better on Instagram or Facebook and take your pick.
You can study your competitor's social media strategy on every platform and make yours accordingly. Often, their mistakes will tell you a lot about what works and what doesn't in the sphere of marketing.
5. Create Shareable Content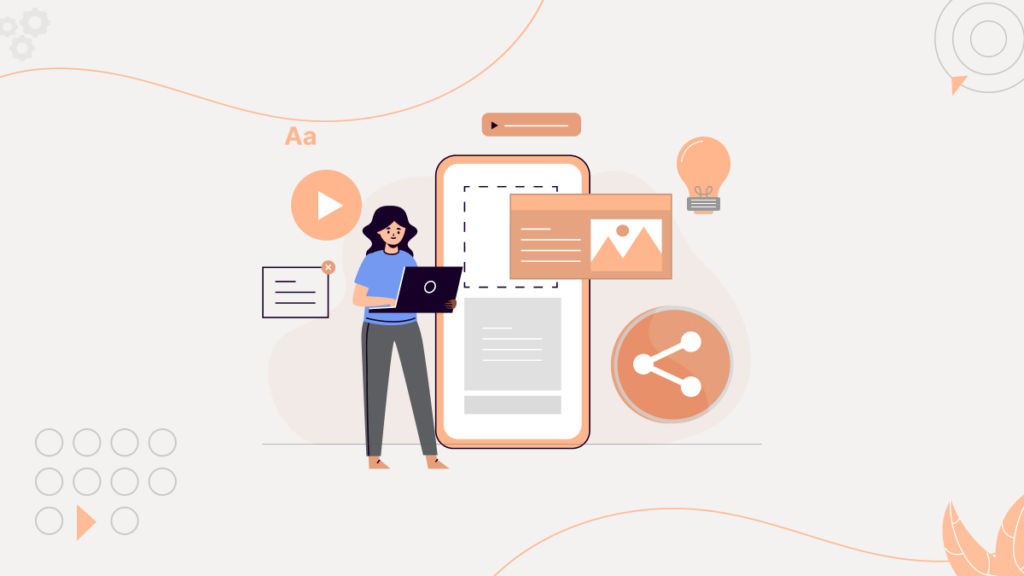 Even the best writing is completely irrelevant if you do not create content that is shareable. It does not matter if your content is out of this world if the posts are not polished, easy to read, or organized. Your readers will simply not share your content if they feel it's a poor view or read. You can also UGC as shareable content.
We suggest that you always stick to writing content that is short, inviting, varied in formatting, and incorporates visuals. The best way to ensure shareability is to make your content mobile-friendly. A social media scheduling tool will help you create content and schedule it for easy viewing on mobile applications. You can always go for free hootsuite alternatives for this.
6. Develop And Apply Your Brand Standards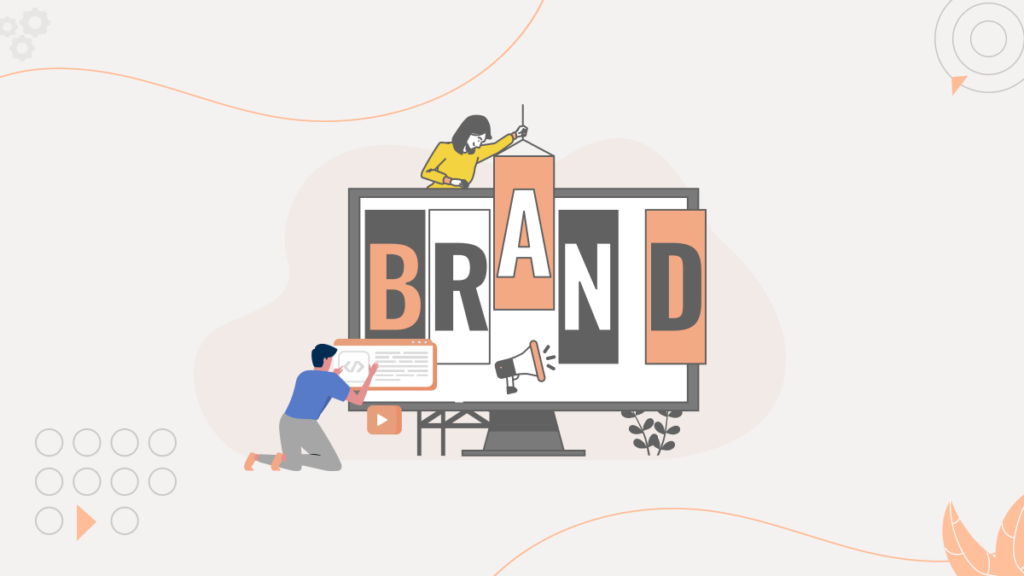 Perhaps one of the most important steps to follow when writing for social media is creating your own brand standards and applying them to the content you develop. This is to ensure that your social media presence aligns with your brand image as a whole. Here are some key elements that you must define for this:
Brand mission – this statement should entail what you aim to achieve through your social media strategy.
Target audience – define who your target market is and what they are seeking from social media content.
Brand voice – clearly state the kind of social media voice that you want to portray.
Brand tone – the tone you adopt will help to define the kind of posts that you release.
Branding – clearly define important brand elements like abbreviations, spellings, or proprietary information.
Message – you can determine the guidelines for the types of messaging that you will post on certain platforms like Facebook, LinkedIn, or Twitter.
7. Use Appropriate Media to Support Your Writing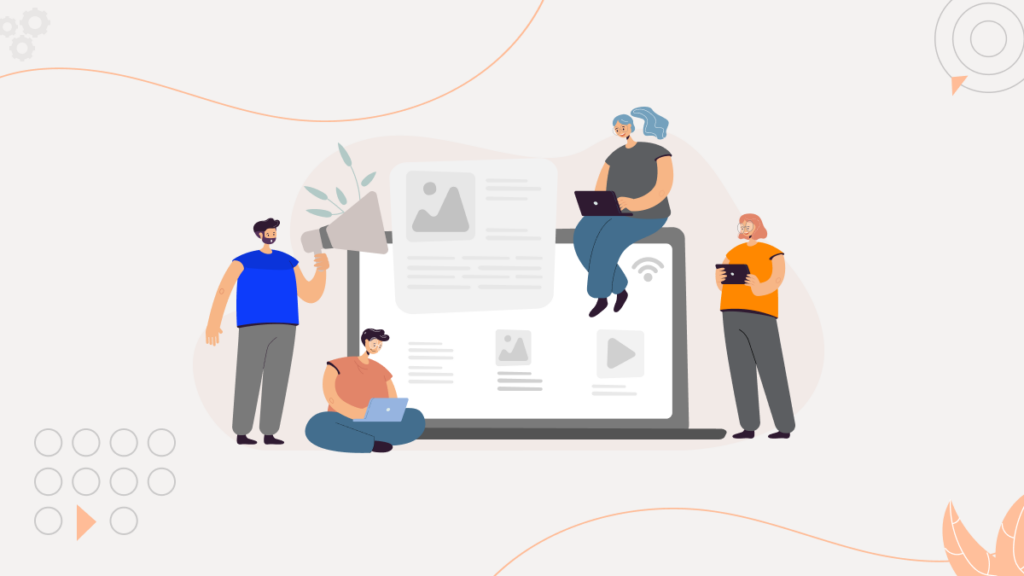 One can write a short note on social networking and it can be absolutely boring if he/she misses out on attaching the right media to go with it. After all, an image is worth a thousand words. The kind of images that you pick to go with your content matters a ton for how it appears on social media. They will almost instantly grab the attention of your users and give your content a chance to shine. You can use social media bulk scheduling for putting all your content along with the right media on an advanced schedule.
What Are The 7 Different Kinds of Social Media Content?
We went through some very intelligent strategies that you can use when writing for social media. But do you sometimes get stuck on what kind of content you can write or post? And finding content ideas for them, Not to worry, we have listed 7 different types of social media content that you can prepare and post.
1. Educational
As per multiple studies, long-form content is more likely to get social shares when compared to short-form content. Moreover, educational content like infographics, how-to guides, or list-type posts would receive more shares.
Different types of educational content that you can use would include video training, industry research, tips and tricks, free resources, infographics, case studies, and FAQs.
2. Inspirational
Did you know that a lot of times content is shared because of who posts it in the first place? There is always some kind of motivation or inspiration due to which someone shares content. It could be because the experience was so unique that it had to be shared, to gain the attention of others by showing your authority, to express or offer help, or because the content is simply brilliant and needs to be seen.
3. Interactive
Here's an interesting fact – people always picture possible ideas about themselves related to who they are or who they could be. Consequently, people tend to share content that fits within these imaginations. To cater to this type of content need, you can share content types like polls, graders, calculators, product finders, "ask me anything" windows, games, or quizzes.
4. Connecting
This type of content will give your audience something that they can relate to in terms of emotions, thought processes, judgment, or opinions. For example, sports is something that a majority of the population connects over. If you post content with which a maximum number of people can relate and connect, you will do well. You can use reels for this purpose. Learn how to use Instagram reels for business to make the most out of them.
5. Promotional.
People love free stuff! It can be free food or free clothes. They simply love the feeling of owning something without having to pay for it. That's why they tend to get attracted to promotional content that is about offers or discounts. They would absolutely love it when they get vouchers. 57% of users are likely to go through with their first purchase when they have a coupon to redeem. The types of social media content that you can use for promotions are coupons.,discounts, client – testimonials, freebies for sign-ups, and webinars.
6. Newsworthy
News items usually have the highest number of average social shares per month. But content related to news does not work for every industry out there. In fact, for a lot of firms, sharing newsworthy content can be challenging. The competition is intense. Also, producing content belonging to this type can be very challenging due to the number of resources required. If you are a firm that does not operate in the business of news making, you can resort to curating quality news pieces produced by other companies. Newsworthy content does great on LinkedIn. You can always schedule LinkedIn posts for the same.
7. Entertaining
Just like the two types of highly shareable content types that we talked about above, there is a third one that is meant to entertain people. People love to laugh and be amused. So, we tend to feel good when we share that positive experience with others. From the purview of a business, entertaining content can add the human element to a firm and make it relatable amongst a group of people. Entertaining content types can include memes, comics, jokes, puzzles, contests, or nostalgic content. Pinterest is a platform where the most entertaining content can be found. You can use a Pinterest scheduler to schedule that type of content.
5 Tools For Flawless Writing For Social Media
We went through the strategies that can help you with writing for social media. But let's take you a step further by giving you smart tools that will help you whenever you go for social media article writing.
1. Grammarly
Grammarly is a great tool if you want to make your writing clearer, more effective, and error-free. It gives real-time suggestions for clarity, correctness, and tone of writing. Writing can become better and you won't have to worry about typos.
2. WebFX Flesch-Kincaid Readability Test Tool
The importance of readability can often go undermined. There is a good portion of people who are not very good at reading or writing. So, if you do not pay attention to your reading levels, you will miss out on this huge chunk of people. This tool will help you test the readability levels of your content.
3. Thesaurus.com
Every content creator for SEO needs a thesaurus to keep the content interesting and varied. Your writing will become richer and more interesting to read.
4. Yoast.com
This tool will help you with suggestions for writing specifically to optimize your content for search ranking. You do not necessarily have to follow all its recommendations. But it will always give you helpful reminders for optimizing your content.
5. Hemingway editor
This is another great tool for improving your writing. The tool highlights the passages of text that require improvement. There are different colors to signify different issues or errors in the content.
5 Exercises to Make Your Writing For Social Media Powerful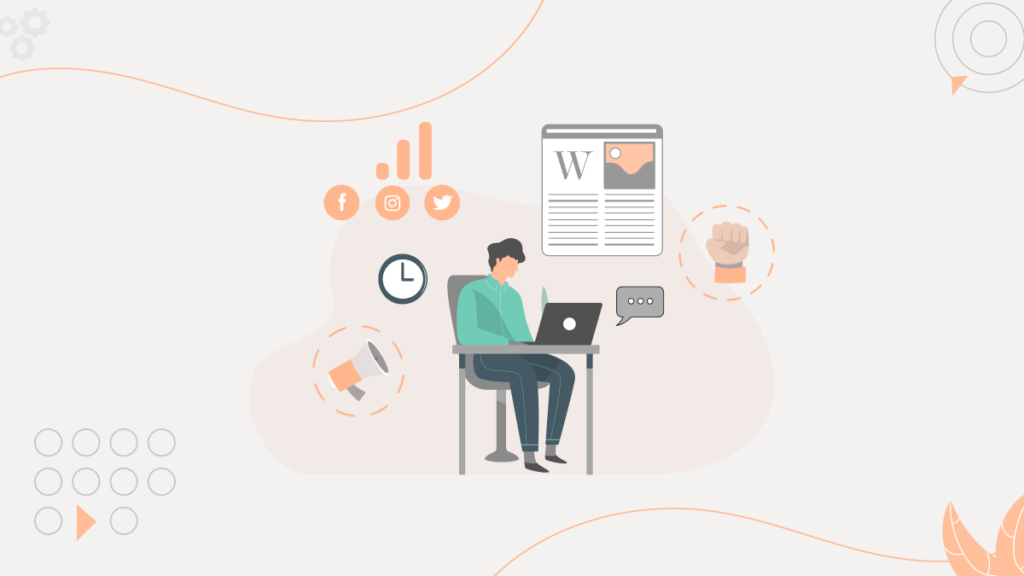 Sometimes your mind muscles can come to an absolute stop, and you could even end up with writer's block or with some writing assistant. But if you try to inculcate these exercises in your writing routine, you might be able to do better.
1. Be Descriptive With Your Text
It is important that you write content in a descriptive manner that will make your audience see and feel what you want to say. You should avoid using vague words and be more descriptive with your language.
2. Avoid using unnecessary quotation marks
Do not use quotation marks because they can communicate the wrong sense of writing to the user. You can use italics instead to emphasize an idea.
3. Be indirect often
Sometimes to need to convey a direct message in a more simple, or precise explanation.
4. Add a meta description
Having a unique and attractive meta description is a good way to attract users to read your content. Your intro content should be explicit about your topic.
5. Avoid repetition of content
Efficient and well-written content is easier for the audience to consume. So, always revise your content to avoid repetition and keyword stuffing.
7 Inspiring Examples of Social Media Content Done Right
Social media content can be a dynamic and volatile space for marketers to thrive. This is why social media writing becomes challenging in the first place. You can always use social media scheduling tools like SocialBee to keep up with the volatility of the social media space. However, SocialBee has its own limitations that be mitigated by using socialbee alternatives.
We have curated some examples of social media content that have been done very well. These might help kickstart your thought process.
1. Starbucks – smart product promotion
Starbucks has promoted its pumpkin spice latte quite smartly here. They paired it with the classic habit of reading books with their most standard and classic product.
2. Grammarly – catching the holiday spirit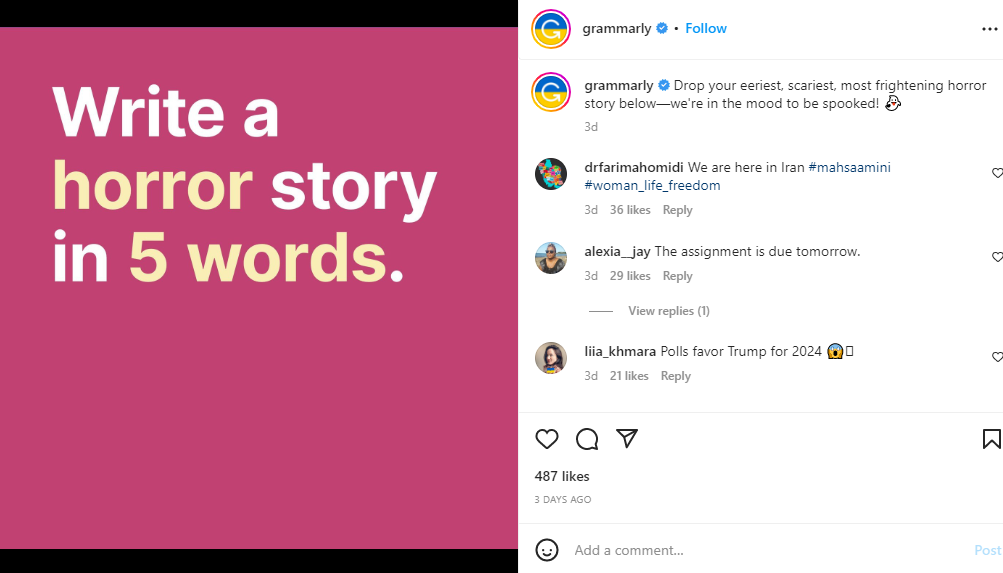 Grammarly has designed this post in the spirit of the Halloween season. It's the most perfect way to promote the idea of writing with an element of fun.
3. Cisco – again, classic holiday promotion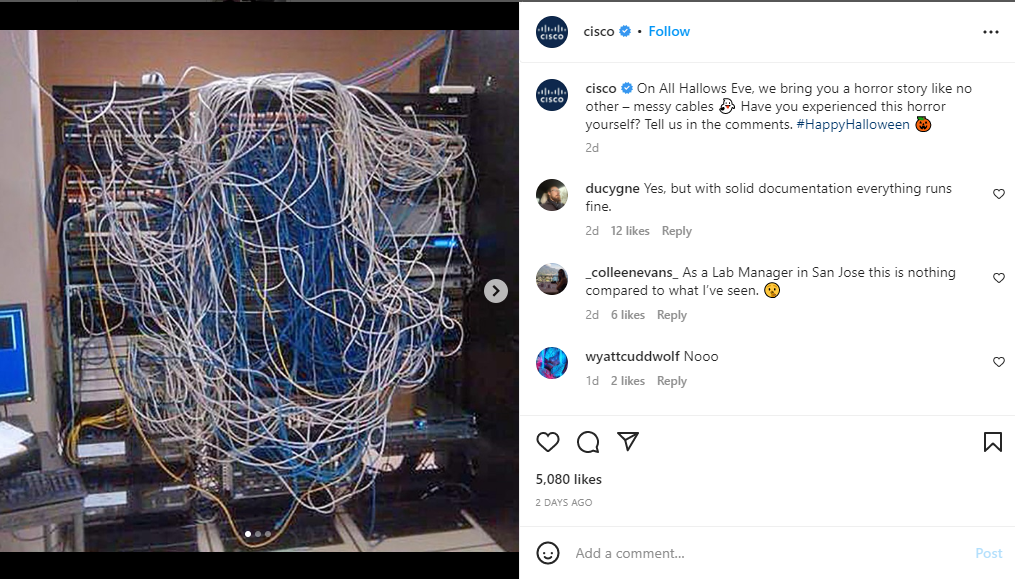 Cisco has tapped into the Halloween season as well by posting this daunting wire cable situation. Also, a classic example of brands that have gotten social media image sizes right.
4. Reeses – partaking in interesting challenges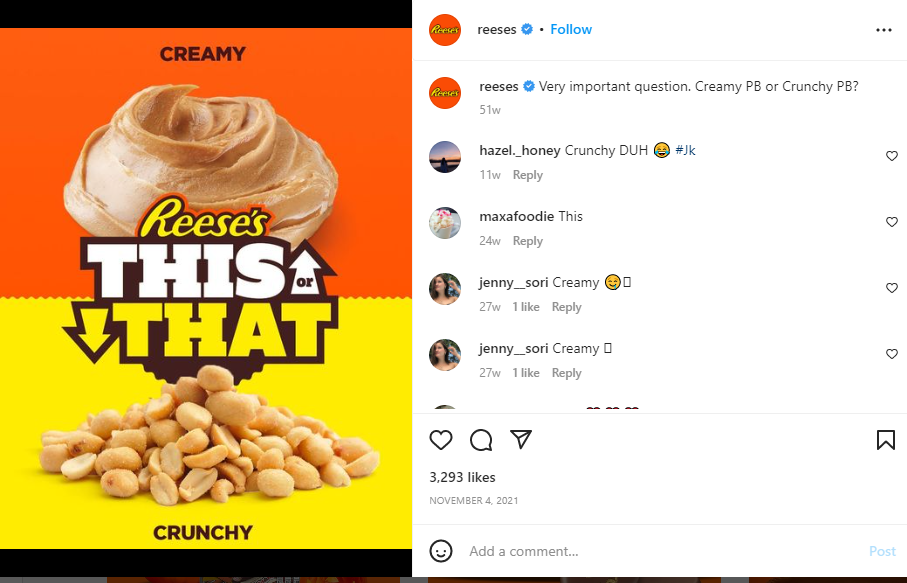 Reeses has a series of posts that are designed around the This or That theme. This one is an example of that.
5. New balance – supporting a cause
This post by the American sneaker hit New Balance is in support of a very hot cause which is inclusivity. An amazing way to show that the brand cares.
6. Vimeo – a video company connecting through videos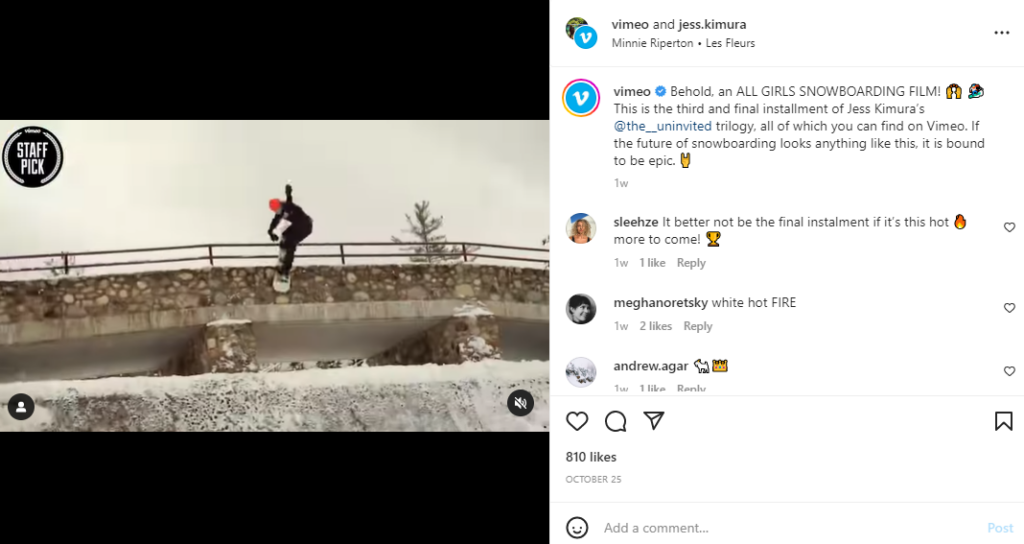 Vimeo is a company that is a video streaming platform, that does all its social media marketing through videos to connect better with its audience.
7. Chopard – luxury for a cause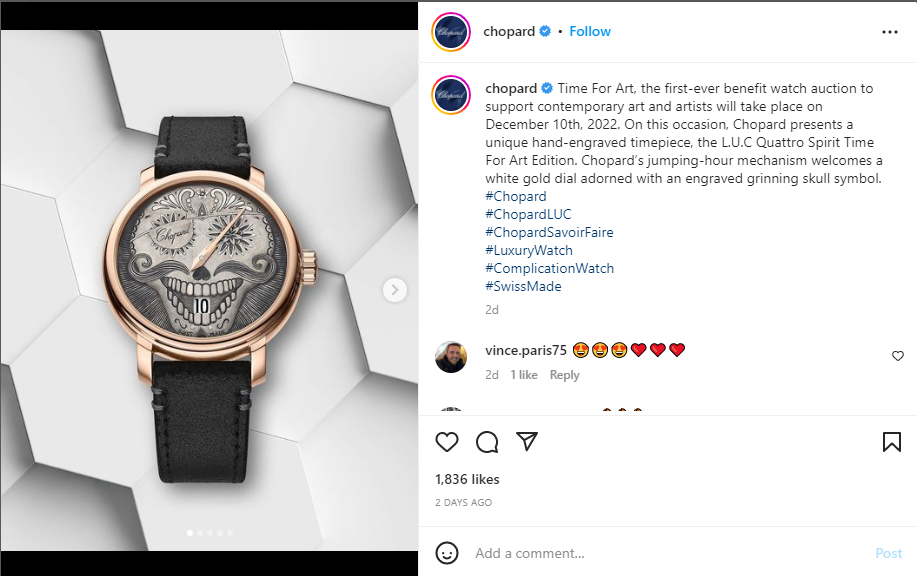 In this post, luxury jewelry brand Chopard has portrayed their unique product that is the first to support a benefit like Art.
Conclusion
Writing for social media does not have to be challenging if you follow the right strategies and go with the tools that can help you write well. The secret to success on social media is not to compete but to stand out and be apart from the crowd.
You will constantly have to attempt to create content that is witty and relatable. Your audience will always feel the need to relate to your content.
You can always take the pressure off by using a social media scheduler like RecurPost. It has excellent scheduling solutions for someone who has to operate on a budget and do well with their marketing.
Check out the RecurPost pricing plans for making a feasible choice. Also, sign-up for RecurPost today to see how it works for your brand.
This was your handbook to writing for social media like a total pro! The strategies and tools we mentioned have been curated after giving it a good thought. Let us know what you think of them below!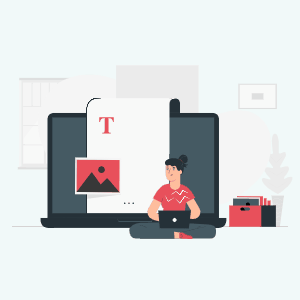 Mastered writing for social media already?
Great! Now master social media management with us and be a game changer!
Frequently Asked Questions
1. What is the importance of writing for social media?
Writing is important for social media because whatever you put out there on social media becomes an integral part of your brand. So, you should pay attention to what you write.

2. How can I improve my social media writing skills?
If you want to improve your social media writing skills, you should start writing regularly and try to be smart with your thought process. Also, refer to the exercises that we have mentioned above in the blog to improve your writing.

3. What types of content is best for social media?
The types of content that work very well for social media are interactive, newsworthy, and educating content. 

4. What are the three qualities of good social media content?
Any good social media content should be able to catch user attention, should be interesting to look at, and be easy to read.

5. What are the 3 most popular forms of social media today?
The most popular social media platforms in the world are Facebook, Whatsapp, YouTube, and Instagram. You may save money on a YouTube subscription by using the Youtube TV promo code.

6. What makes a successful social media page?
Any good social media strategy will always involve time for interacting, connecting with people we try to reach, and asking questions.

7. Which social media has highest users?
Facebook is the biggest social media platform with about 2.934 billion monthly active users.

Debbie Moran is a Digital marketing strategist with 5+ years of experience producing advertising for brands and helping leaders showcase their brand to the correct audience. She has been a part of RecurPost since 2019 and handles all the activities required to grow our brand's online presence.