As a global professional networking site, LinkedIn has become the fastest-growing online platform. It offers the best place to showcase your expertise. LinkedIn groups will help you to present yourself as a thought leader and differentiate yourself in your industry. You can outperform by sharing information on technological advancements and solving others' problems.
Being part of relevant groups on LinkedIn helps you to reach out to potential leads. It gives you the leverage of time to convert them into your customers. But to get the most out of it, you need to follow certain processes consistently. A social media scheduler, such as RecurPost can help you to schedule LinkedIn posts consistently to get the results faster.
This article will help you to choose the appropriate groups on LinkedIn, learn the benefits of using them and walk you through the best practices you can follow to generate qualified leads for your business. First, let's start with understanding how these groups work.
Table Of Content For Using Groups on LinkedIn To Generate Leads
What are LinkedIn groups? How does it work?
Groups on LinkedIn are online communities where professionals from the same industries gather on a single platform to exchange ideas, catch up on industrial development and make new connections.
People can connect with like-minded people once they are inside the group. Here people share their knowledge and experience that help each other to grow. You can ask questions, find answers and help others to get the solution. In today's world, business owners consider groups on LinkedIn as the preferred method of connecting with people in your industry worldwide.
How to find the right groups on LinkedIn?
There are a couple of ways to search groups on LinkedIn that are appropriate for your business.
First, log in to your LinkedIn account and select the option "My Network" from the top menu. LinkedIn suggests numerous groups based on your profile and professional interests. Most of these groups have free entry. So, you can Join the appropriate groups by clicking the "JOIN" button.
Another way is to search for a specific keyword and click on the tab "Groups." LinkedIn will list down all the groups that match your keyword.
By clicking on the specific group, you can go through the group's followers, members' profiles and learn more about the group details and their rules. There are several LinkedIn groups for business. Going through their details will help you decide what are appropriate LinkedIn groups to join.
A few groups need approval from the admin before they include you in their group. Once approved, you can serve your community and get help from your industry leaders.
What are the benefits of using groups on LinkedIn for business?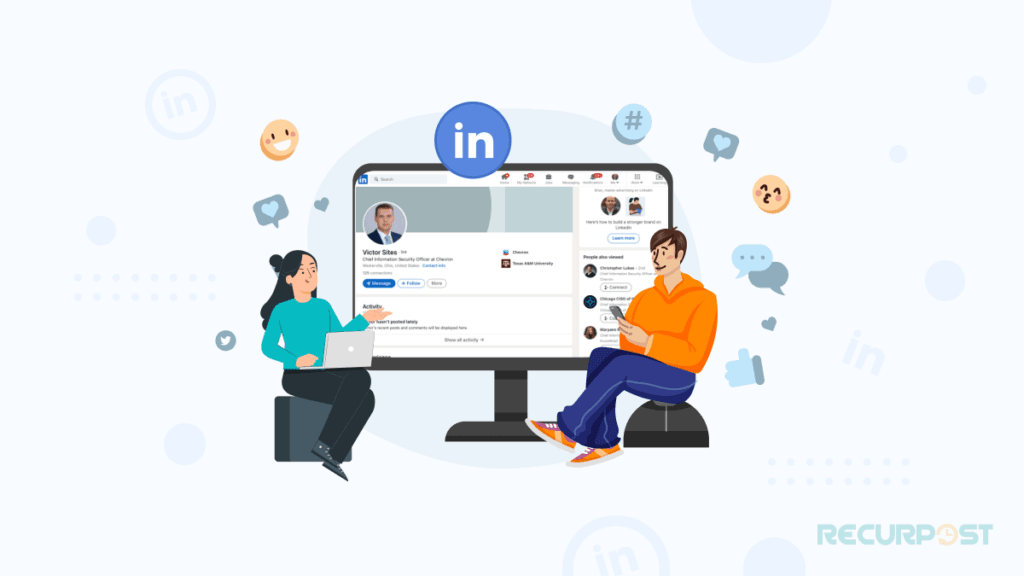 Groups on LinkedIn are the most valuable online spaces for professionals. To emerge as an industry leader, creating your own group or joining relevant groups is an excellent idea to start building your business network.
You can educate your leads with the latest industrial updates, initiate conversation among members of the group and be the first to reply to other members' queries. By helping members to solve industrial challenges, you establish yourself as an expert and take the role of a decision-maker in the industry.
Once you build valuable connections with the members in various groups, you can introduce them to your brand. Solving problems consistently will give you the advantage where people will always approach you for a solution. People in your industry will be eager to know your opinion.
Remaining active in groups will help you build trust among members. Whether you are a social media consultant, business owner, or a manager, you become an authoritative person in your industry. The most significant is that you become a personal brand. People start knowing you and are happy to follow you.
LinkedIn offers flexibility to its users by giving access to LinkedIn groups on the app as well. It helps you to be active from anywhere in the world.
How do LinkedIn groups help in generating leads?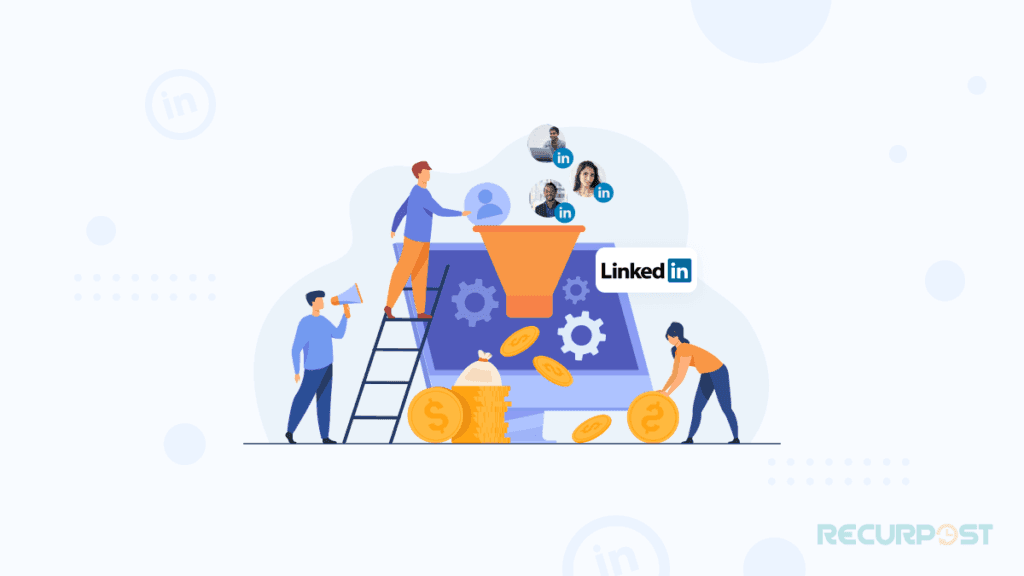 The secret of generating leads through groups on LinkedIn is no different than other sales and marketing strategies. Try to give your prospects so much value that they will benefit from it and make them want to buy from you.
For instance, you can generate helpful educational content on LinkedIn that solves the most prominent challenges that your targeted audience is facing. By consistently posting valuable content, you serve your audience with the information they are looking for and be on their radar to keep up with the competition. Since LinkedIn is a global online platform for professionals, any lead generation can be helpful to you.
Here are the tips.
Reach out to members in the Group who match the interests of your targeted clients
Members in groups share similar profiles and interests. So the best way to create leads is to directly connect with them by sending a message and starting a conversation.
But before sending messages, you should gain exposure for your business among LinkedIn members present in the group. Create more content that talks about your business, which helps you to generate potential leads.
People start recognizing your brand as you helped them earlier. When you send them a message, they willingly connect with you and prefer to buy products or services from you.
LinkedIn allows you to send a maximum of fifteen messages, which is less for generating leads. But it can be more if you nurture them with constant content creation in your groups.
Promote your group
What else can be more prestigious than owning a large popular LinkedIn group in your industry?
On groups, members are trusted and get more attention compared to others. Your consistent contribution to the group makes you popular and establishes you as an industry expert.
Then why not to have your own LinkedIn group?
You should create group with an attractive name and an exciting image that attract people to join. Add group descriptions and group rules to avoid spam content in the group.
Start inviting people from your industry to join your LinkedIn group. Engage your group members by initiating conversations about current topics in your industry.
Help them by providing valuable insights. Share information about the latest advancements. Make sure not to break the consistency of sharing helpful content, as the content is the fuel that keeps the group's energy high.
You can promote your LinkedIn group by linking it to your business page and promote both simultaneously. Another way is to promote your group on other relevant groups on LinkedIn, where the content includes brief descriptions, a link to your group and a call to action.
Target active members in LinkedIn groups with LinkedIn Ads
In running online ads on a search engine, targeting the right audience is essential to get the results. People waste large amounts after running ads and end up with no results because of targeting the wrong audience.
Like other social networks, people join various groups on LinkedIn with similar interests and subjects. So when you target the right group, you target the right audience, which maximizes your chance of generating potential leads that get converted.
Targeting members of any relevant group for running LinkedIn ads will give you the best out of your marketing budget, as these leads are also ready to convert if they are prepared to accept your sales offer.
LinkedIn Groups Best Practices To Generate Leads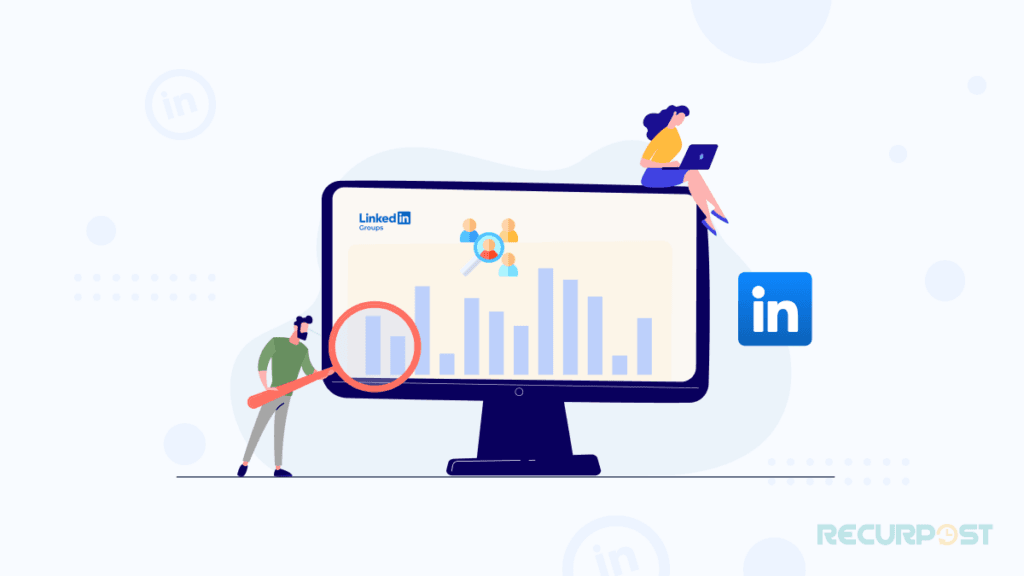 Optimize your LinkedIn profile
Before connecting with you, people visit your LinkedIn profile. Does it look genuine and give all the necessary details?
So, before generating leads, you should work on your profile.
A complete LinkedIn profile answers all questions that prospects have in their mind. It gives them information about your educational background and past work experience. This is necessary for everyone from solopreneurs to small business to large organizations.
Check the following to complete and optimize your LinkedIn profile:
Profile photo and background – Nowadays, people prefer to upload a short video instead of a profile photo.
Write a complete headline about your current work and the company.
In the About Us section, briefly describe your vision and achievements.
Write a summary of your work experience.
Connect with professionals in your industry.
List your best skills.
Share educational content that shares your thoughts on a specific subject.
The above points apply to your LinkedIn business page as well. Try to keep it professional by adding your company logo instead of a profile picture and keywords while writing your company descriptions.
If a prospective client finds your profile appealing, you can outreach more professionals, and they will be ready to connect with you and accept your offers.
Share useful and relevant information in LinkedIn groups
There are two types of groups on LinkedIn. The first is where members participate in a fruitful conversation and help each other, and the second is where there is mainly self-promotion, spam and irrelevant content.
Successful LinkedIn groups do not allow promotional offers. If they find someone doing such activities, they remove them from the group. If you think promoting your business with irrelevant offers will help you grow faster, then you are wrong.
Mainly, groups are for educating and learning from each other. So to avoid group abandonment, first, check the guidelines of the LinkedIn group you entered. You can easily find LinkedIn groups list online that are relevant to your industry.
Do not spam members with direct messages
LinkedIn offers a chance to connect with your group members by sending them direct messages. You might think it's easy to generate genuine leads by copy-pasting the same offer message to each member of your group. But it works negatively as members of the group consider it spam. Genuine groups on LinkedIn prefer to remove spam.
Instead, start a conversation without promoting or selling your products and services. This is very important when it comes to LinkedIn groups marketing. For example, you can send a personalized message that tells the member that you belong to the same LinkedIn group and why you want to connect.
Or you can share a blog post or a LinkedIn post as a piece of information that the person might be interested in. You can also reply to the member's comments or questions to start discussions. Consider using a CRM that integrates with LinkedIn to keep track of your leads, so that they don't get mixed up with other DMs.
Share valuable insights
Sharing informational content is always a winning marketing strategy. It helps to build relationships and trust. Moreover, people tend to remain loyal until they have other problems.
Start your marketing game by sharing valuable insights and building your first impression in the group. You can share some of your best-performing blog posts or write short posts and encourage members of the group to interact on the subject. Digital storytelling can change the game.
By replying to easy questions from members, you can establish yourself as an expert. At this stage, you can expect more people to message you. Looking at the way you are helping people in your group, they may help you to promote your business or get you referrals.
What content to post on LinkedIn that generates leads for your business?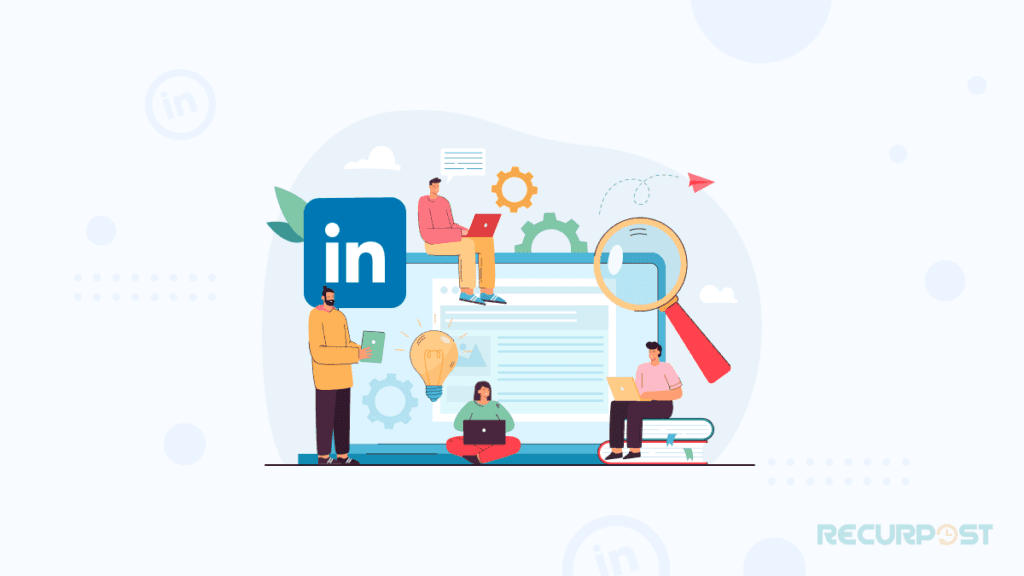 Your goal should be to create content that helps you generate sales in a short time. Suppose you can handle content marketing with engaging LinkedIn content, the suitable format and targeting the appropriate audience. In that case, it will help you to grab people's attention quickly and help them in generating leads.
On LinkedIn, people come for the information that helps them grow their businesses. So your content should be educating rather than entertaining.
Let's go through it!
LinkedIn Posts
The allowed character limit for posts on LinkedIn is 3000 characters. You can start with a thought-provoking question. Looking at it, your audience will be curious to consume the whole content. Generally, it is a short form of text content that people like to read and share with others if they find it interesting. It may include an image or a short video with a relevant set of hashtags to target a specific audience.
Images and Infographics
Because of their visually appealing nature, images can bring more exposure and interaction among your audience. People can easily understand when information is presented in a visual form.
While sharing business-specific information in your groups, you can use infographics to educate your audience and attach your brand logo to them. It helps you differentiate your brand by engaging an audience with an appropriate piece of content.
Videos
Video is yet another form of engaging content. You can upload a video while sharing posts in your LinkedIn group or give an external link to the video source. If you want to explain something, video content works best. It also helps you to grab members' attention toward your brand.
Questions & Answers
Are you exhausted with content ideas?
Don't worry! You are not the only one.
We have a solution for you. You can ask a question in your groups and let everyone in the group start interacting on the subject. Many times, people find useful topics in this conversation and can create a lot more content from it.
Another way is to take a poll. Let people vote for. It will help you to understand members' preferences and opinions on a specific subject. Content created on the bases of members' preferences will help you in generating leads for your business.
How can RecurPost help in growing your LinkedIn?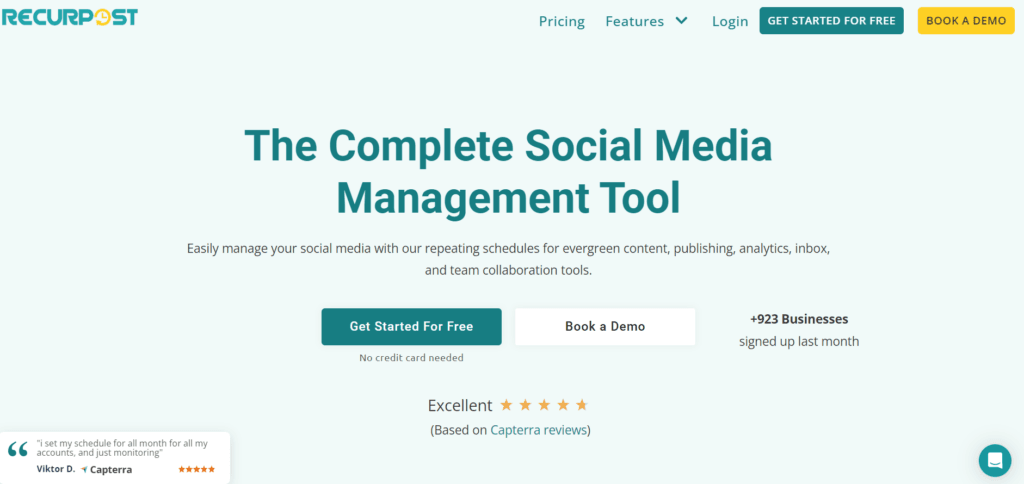 RecurPost allows you to turn your ambitious goals into impressive accomplishments. Using the tool, you can create content and schedule in advance on multiple platforms at once.
RecurPost allows you to schedule LinkedIn posts on personal and business pages. Recurring posting is RecurPost's prime feature, which allows you to post the same content repeatedly.
In addition to scheduling, RecurPost provides multiple plugins. It is a social media bulk scheduling tool. RecurPost chrome plugin helps you to pick up content from other websites and add them to the content library.
If you are using another social media marketing tool and you want to switch to RecurPost, we help you to transport earlier data without worrying about losing them.
RecurPost is among the few tools that provide a Social Inbox feature. Here you can reply to your prospects' comments in real-time. By switching to different posts, you can see the number of likes and shares for the specific post.
How to Schedule LinkedIn Posts Using RecurPost
To begin scheduling posts, first log in to the RecurPost account. Add your LinkedIn account to the list of RecurPost social accounts by connecting it with your username and password.

Once you have added your LinkedIn account, you are ready to create and schedule posts on your account.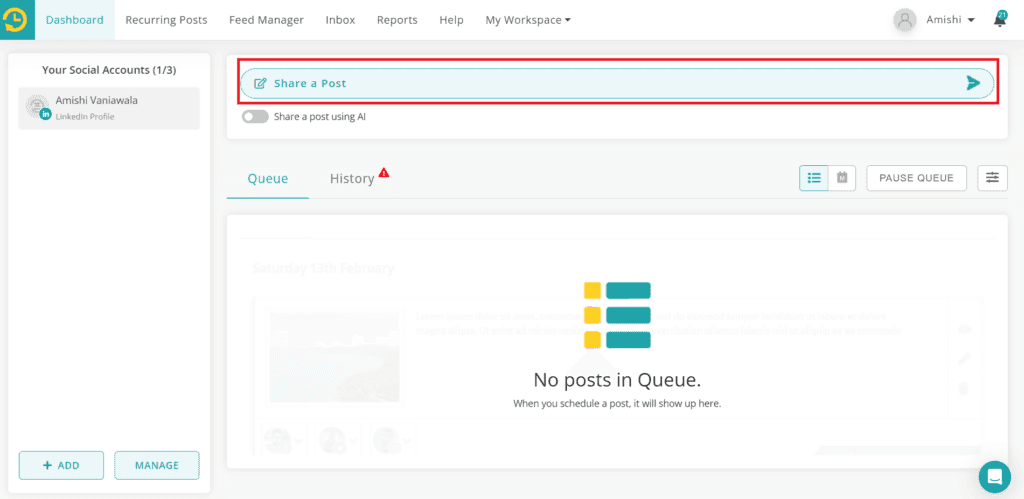 By clicking on Share a post, a new window will pop up.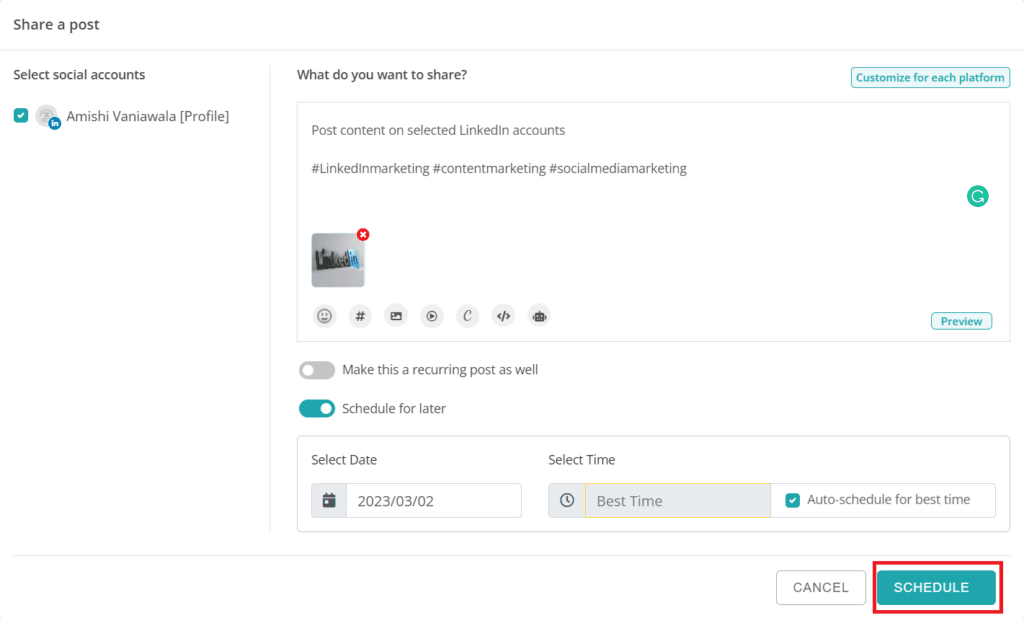 Here you can add images or videos, captions and hashtags for your LinkedIn posts. You can publish it either immediately or schedule it for a later date and time. RecurPost provides the option of choosing the "Best time to auto schedule."
You can view your scheduled posts in a calendar view by choosing the list or monthly calendar option.
You can repurpose the same content by scheduling posts on other social networks to increase the reach of your content. RecurPost allows you to schedule Facebook posts on your profiles, groups, and pages and engage your audience by creating entertaining content.
You can schedule Instagram posts on your personal and business profiles for sharing images, stories, and reels that talk about your customer success stories.
RecurPost lets you schedule tweets at the best time by considering Twitter norms. RecurPost is also an excellent Pinterest scheduler for taking advantage of the visual platform. It is also possible to schedule Google Business Profile posts using RecurPost to attract local buyers.
When you compare RecurPost features with other similar popular tools, you will find RecurPost the best free hootsuite alternative and among the best SmarterQueue alternatives.
RecurPost pricing is economical compared to other tools. You can test its features by starting with its 14-day free trial.
Conclusion
Being a professional, LinkedIn helps you grow your business by generating leads and upgrading yourself simultaneously. Joining or creating a group serves your purpose efficiently.
You learned how to join LinkedIn groups after you searched for relevant groups and the best practices to follow to bring the most out of your consistent posting efforts. It helps you to improve your social media positioning on LinkedIn.
However, generating leads is a long-term process. You have to keep patience and be consistent in sharing valuable information. Being an active participant during an ongoing conversation in the group is crucial. It is easier to gain attention from other members if you help others solve their problems.
In addition, sharing relevant content is a sure way to rise as a thought leader and a decision-maker in the industry, which results in increased reach and generates quality leads.
Are you ready to create your first LinkedIn group?
FAQs
What are LinkedIn groups?
The LinkedIn group is a special place on LinkedIn where people connect with each other based on similar interests and industries. They are mainly for sharing insights and experiences, asking questions, and solving others' queries.

Are groups private on LinkedIn?
On LinkedIn, there are two types of groups. To receive access to public groups, you have to search for the relevant groups and click on the button "Join," and you will get instant access to the group. To receive access to private groups, you have to ask the admin for permission to join the group. Once the admin accepts your request, you will get access to the group.

What is the benefit of joining groups on LinkedIn?
They help to increase reach, generate genuine leads, establish yourself as a thought leader and help you achieve your business goals. 

Why do people join groups on LinkedIn?
People are joining LinkedIn groups to achieve goals that are not possible to attain independently. By joining them, you can increase the reach of your posts and generate qualified leads for your business.

What is difficult on LinkedIn?
It is challenging to get noticed on LinkedIn. To connect with industry decision-makers, you must keep updating your profile and write blogs.
How to find groups on LinkedIn?
Tap onto the search bar, type relevant keyword or the name of the group and click on the search icon. It will list search results as per your query.
What are the best groups to join on LinkedIn?
Some of the best groups for professionals are Executive suite, Social Entrepreneur Empowerment Network, Female Entrepreneur Association, Young Entrepreneur Connections, Band of Entrepreneurs, Digital Marketing and Leadership Think Tank.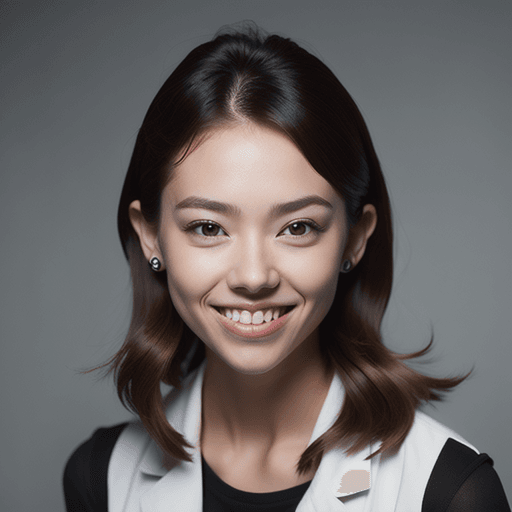 Debbie Moran is a Digital marketing strategist with 5+ years of experience producing advertising for brands and helping leaders showcase their brand to the correct audience. She has been a part of RecurPost since 2019 and handles all the activities required to grow our brand's online presence.