RecurPost is a social media scheduler platform that lets you recycle and repurpose your best updates on social media instead of just sharing them once and then forgetting about them.
Back in 2014, there were various social media post scheduler tools in the market, but none of them were helping in justify the amount of time and money spent on creating content. Realizing this fact, we planned on creating something to help creators manage every aspect of marketing their business.
But those social media post schedulers didn't get us the kind of response we were expecting. After talking to our users, we realized that the reason behind it was that we ended up creating a complex product with the genuine intent of creating something extensive.
After having learned from this failure, we started our journey with RecurPost.
RecurPost was created after intensive research, and this time we kept user experience at the forefront of our thinking and decisions. We had detailed conversations with the users of our previous product to understand their challenges. Armed with all this information and insight, we started creating a product with a mind-blowing UX.
Another focus area for us was to provide a level playing field to every blogger, Instagram content creator, budding entrepreneur, and small business. We wanted RecurPost to be the weapon in their arsenal that made it possible to take on the larger players in the industry. This is why we worked on including the ability to schedule Google My Business post too.
Finally, we created RecurPost and shared it with our network of entrepreneurs and our old users. We were eager and anxious to know how we'd done, and how they'd react to the product.
To our absolute delight, we had people across the board started using it and finding it to be adding significant value to them and giving the powerful impact of social media.
We have observed that a lot of users have upgraded to the paid plans after finishing their 14-day free trial period. This gave us an immense conviction and confidence in the value proposition we'd built, and that it genuinely added value to people worldwide.
Here on out, to ensure we continued to grow aggressively, we kept a hawk-eye watch on the unmet needs of our users. We took these needs, and built them onto the product, maintaining the stunning UX all through the best tools for ux design.
For instance, the need to schedule videos was critical and was unmet by any other tool as well. We put our heads down and implemented and offered this unique feature within weeks. Along with that, we also implemented a feature that allowed users to expire a post after a certain amount of time.
Today, we have an active user base of more than 40,000 users. We have been helping independent creators, business houses of different scales, and marketing agencies in various ways. We'd love to share a few stories if you'd indulge us.
Let's talk about Billie. Billie works as a virtual assistant and is based in Florida. She works with CEOs, budding bloggers, and the likes, and helps them "build a thriving virtual assistant business and life & gives some social media tips!". Billie also helps bloggers with managing their Pinterest accounts.
She has two fur babies, whom she adores.
With RecurPost as their automation tools, Billie has now got leverage that enables her to spend 10x lesser time in the same work which used to take most of her day. She manages to organize her work more efficiently with RecurPost and make time for her husband. All the extra hours that she now has goes in cuddling her fur babies. RecurPost allows posting on all popular social media channels, making it the perfect statusbrew alternative.
Here's what she had to say about how RecurPost changed her life, "It helps reduce the amount of time I spend curating posts and information I share on social media. Its Feed Manager, Recycling Feature, and Content Library are three of my favorite features I use to automate my social media."
Similarly, here we have the "savvyblogger" Kemkem, who loves to write branded content, design, and travel and is a huge fan of fiction. Kemkem finds blogging therapeutic and loves to share social media marketing trends.
In one of her blogs she says, "There is a mantra that is commonly used in the blogging world. Your writing should be 20% of the effort and promotion should be 80%. This is where Recurpost comes in."
Kemkem now saves a considerable amount of time and money, which she happily invests in traveling and making memories by using RecurPost.
Here is how RecurPost helped Lee save time and focus on his passion- 'photography'. He is an 'Englishman in Shanghai' as he likes to put it. Lee loves street photography – film and vintage lenses and loves capturing day-to-day life, in his lenses. Lee also loves to share tips on how social media is important for business. RecurPost's social media bulk scheduling feature helps Lee to plan and schedule hundreds of posts in advance.
If you want to grow your social traction and make time for the more important things in life, get started with RecurPost. It's among the best free hootsuite alternatives in the market.
How can you best utilize your updates for multiple social media platforms?
RecurPost helps you extend your post's reach by sharing it on multiple platforms in just a few clicks. You can schedule Facebook posts on personal profiles, pages and groups.
Schedule Instagram posts on personal and business profiles to share stories, images and reels. Schedule tweets on your Twitter account to reach out to people connected to your business. Schedule LinkedIn posts on your personal and business pages to repurpose.
Schedule pins on Pinterest to attract visual media lovers to visit your site. A great way to attract local buyers is to schedule Google Business profile posts with a call to action button. RecurPost is among a few social media tools that allow posting on Google Business profiles and personal profiles of various platforms.
Signup for a free 14-day trial now.
If you'd like to learn more about us, send us a message here, and we'd be delighted to take you through the RecurPost experience.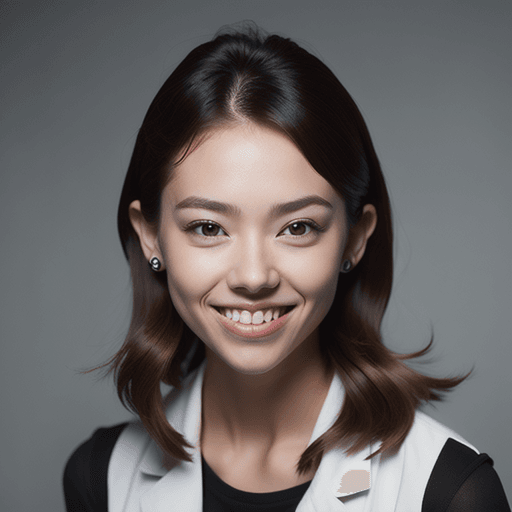 Debbie Moran is a Digital marketing strategist with 5+ years of experience producing advertising for brands and helping leaders showcase their brand to the correct audience. She has been a part of RecurPost since 2019 and handles all the activities required to grow our brand's online presence.