Have you ever received tons of emails from different brands talking about their new product or offer or maybe a new sale? That is essentially what email marketing is all about.
According to Neil Patel, email marketing is "possibly the best possible strategy for your business." Many businesses rely on email marketing to convert their prospects into loyal customers.
It's undoubtedly one of the most effective social media marketing strategies. Whether you are a small or large business, email marketing is a must.
In this blog post by RecurPost, a social media scheduler, will let you explore Email Marketing in depth. We'll be learning all about how it works, why it's essential, and how you can start your email marketing campaigns.
Let's dive right in!
Why Choose Email Marketing?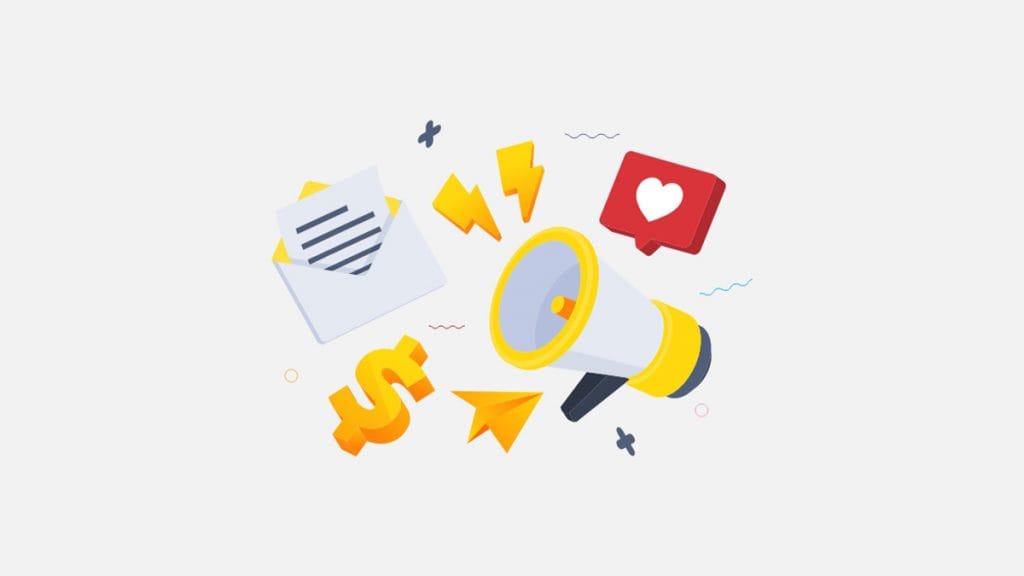 Let's start with some robust statistics to show you how beneficial sending emails can be.
According to DMA National Client Email Report 2015, email generates an average ROI of $38 for every $1 spent.
The number of global email users in 2019 amounted to 3.9 billion, and it will grow to 4.48 billion users in 2024.
Google reported an astounding 1.5 billion active Gmail users worldwide in October 2018.
In 2018, people sent or received roughly 281 billion emails each day. That figure will increase to over 347 billion daily emails in 2022.
That should clearly indicate how email marketing is on the rise and has never seen brighter days. Billions of people use, interact, and operate their daily activities through emails.
If you, as a business, are not taking advantage of email marketing, you are missing out big time. Emails are not only more direct and target-specific, but they are also a lot more cost-effective than other content marketing tricks.
Email Marketing has a broader reach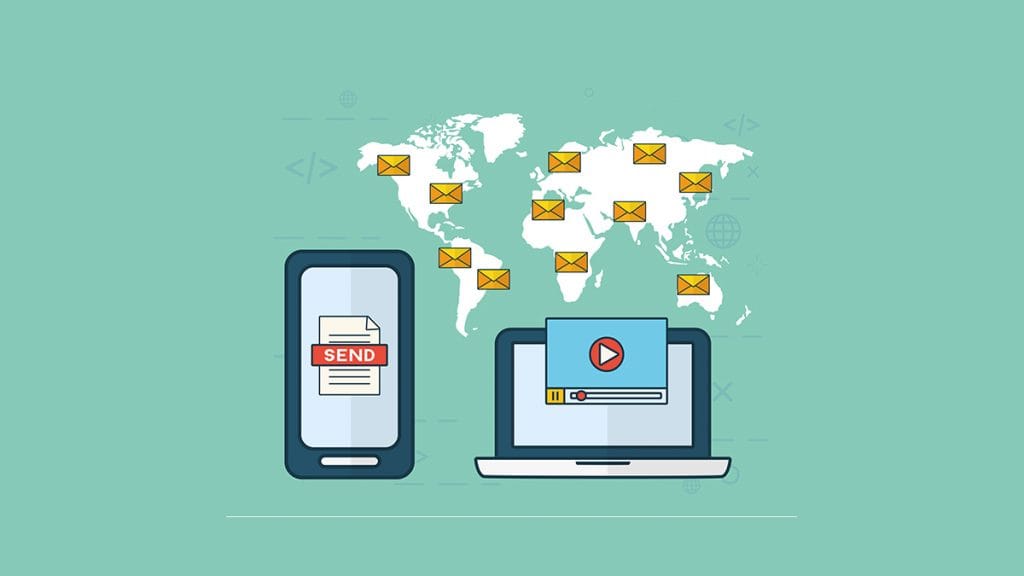 Social media platforms like Facebook, Instagram, and Twitter are undoubtedly a great place to grow your following. However, keep in mind that their algorithms strictly guide these social platforms.
Each social platform has a different algorithm, which may result in your content not appearing in your target audience's feed. This consequently results in the wasting of resources and time.
Email, on the other hand, is far more consistent, reliable, and is not influenced by these algorithms as much. This means that you can be sure that people see your content.
Email Marketing is more reliable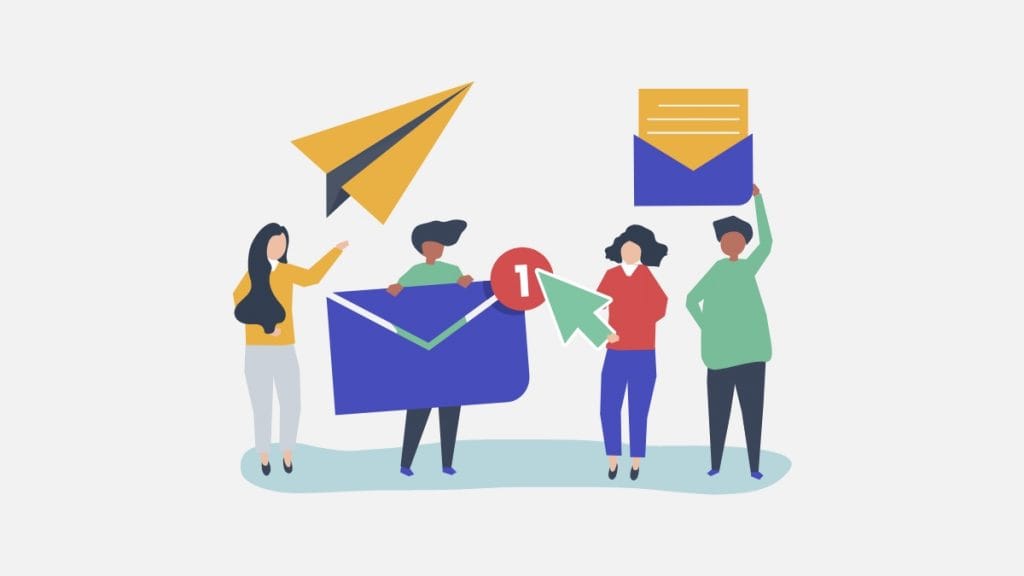 One thing that gives email marketing a significant edge over social media marketing is how trends do not influence it. May it be Instagram or TikTok; all of these social platforms are highly inconsistent.
One day, you see all of your friends leaving Facebook and hopping on to Instagram, and the very day, you see them on TikTok.
Email, however, is more or less irreplaceable. It has been around since 1971, i.e., longer than any social media platform and is not going anywhere. If you get a proper DMARC report and focus on email security, your campaigns will be more successful.
Email drives more conversions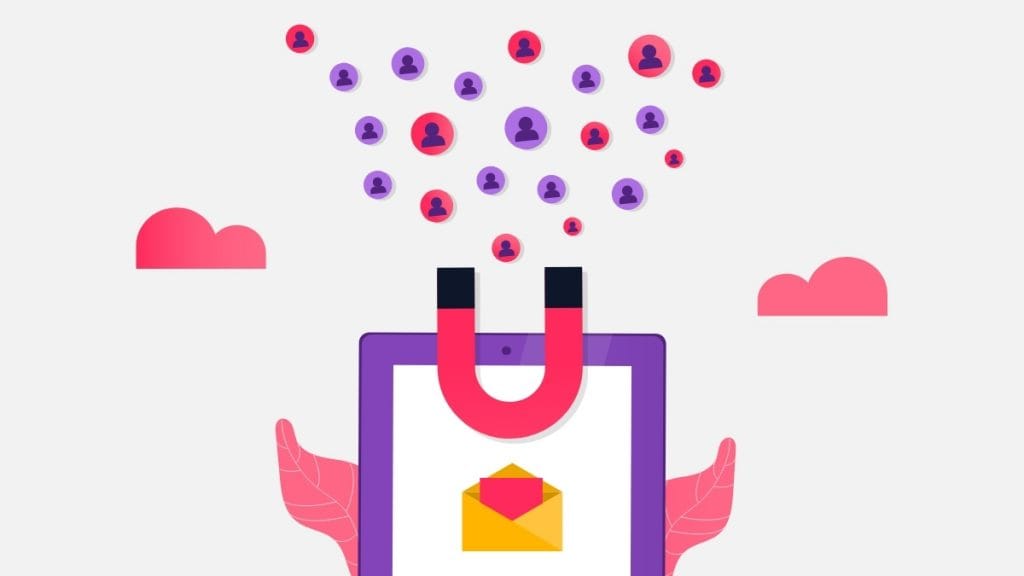 Generally speaking, people are much more likely to click on a new email than an original Tweet. The average click-through rate of a Tweet is 0.5%, while the same is 2.4% for emails. What does this mean for you? Well, through email, you are much more likely to have people click on your email links, visit your websites/webpages, and check out your offers.
The more people visiting your website/app, the higher the chance of converting those visitors into buyers and, eventually, loyal customers. According to a survey conducted by Monetate, 4.24% of visitors from email marketing purchase products, as compared to 2.49% of visitors from search engines and 0.59% from social media in sports.
Getting Started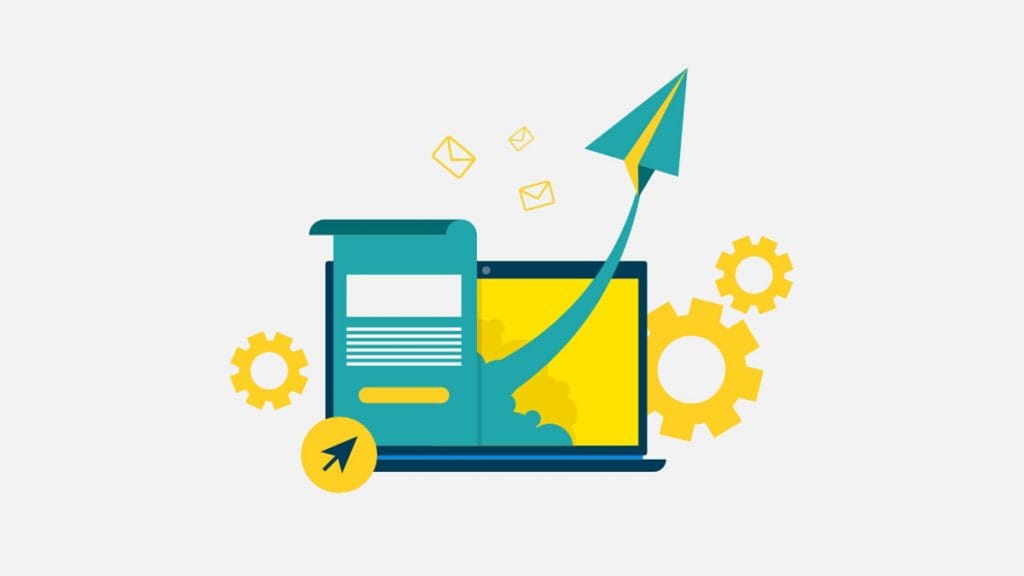 Before you start sending out tons of emails, there are a couple of things you will need and a couple of things you will need to keep in mind.
Remember the fact that you are a guest in their inbox. Your email should not feel like yet another ad. It should feel like it was written just for that particular person who you are sending that email.
In easy words, you should write it for a highly specific and targeted group of people. Being specific will also help you to avoid spamming people, which by the way, is something you should never do.
Step 1: Building an Email List and Getting Permission
Obviously, you will need people's email addresses to be able to send them emails. There are multiple ways you can do this, and there is no one definite best way.
You, as a brand, have to figure out what works best for you and keep experimenting with different techniques. You can try giving away free samples, ebooks, coupons, or simply asking people to sign up for your newsletter.
Regardless, when asking people for their email address, you need to nail two things:
Be clear about why you are asking for their address and what kind of emails they are going to receive.
Establish your credibility as a brand, how people are going to benefit by receiving your emails, and how it adds value to their life.
Once you have enough emails, it's time to follow through with great content.
Step 2: Creating content
Figuring out what you need to write in your emails is, unsurprisingly, one of the critical elements to email marketing. After all, what people will read will determine how willing they are to continue receiving your emails.
If your content is not useful to them, they may even unsubscribe. To make your content enjoyable, you will need to figure out what information your audience needs.
One of the simplest ways to get to know that is to conduct surveys or simply ask them what they want to read about when they visit your website.
To make it so that more and more people take your survey, you can also establish a reward program and send gift cards to people who complete your studies.
Once you know what people want, it's time to write excellent and target-specific content. This is the part where your copywriters come into play.
Your content needs to be inviting. Just writing "check this week's latest updates" isn't going to interest anyone. You will need to be more specific about what you are going to be including in those updates and how they help your readers.
Step 3: Study your Analytics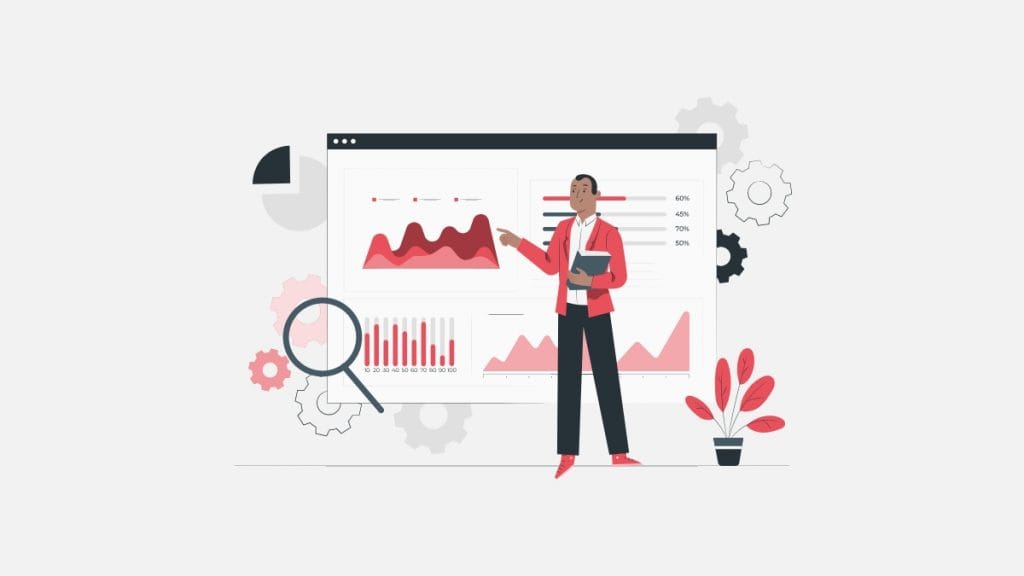 We have seen, yet far, how to build an email list. We also learnt how to frame your content. Let's now talk about your analytics. Your analytics will let you know whether or not your email marketing campaigns are generating any real results.
Email analytics is essentially the method of tracking the way your subscribers interact with your email campaigns.
Email analytics can be your resource for valuable data such as common behavior patterns of your subscribers, open rates, level of engagement, total reach, percentage of loyal customers, unsubscribe rates, etc.
All of this data helps you understand your customers and give them a more personalized experience. Personalized emails can improve click-through-rates by 14% and conversion rates by 10%.
The key takeaway here is that without a personalized experience, people are not going to want to pay attention to your emails resulting in unsubscriptions.
A simple, but effective way to learn what your customers think about your email communication strategy is to use a signature generator where you can link a survey for them to complete; just make sure that it is short, on-point, and easy to spot.
You will need to find the reason behind why they are unsubscribing and keep improvising every step of the way. If they are unsubscribing because you send them too many emails, then filter out your emails.
If they are unsubscribing because your content isn't relevant to them, then work on re-framing your content according to their needs. Ask them what kind of content they would like to receive and improve accordingly.
The central idea is that you will need to nurture your customers and stimulate them to generate leads. As a fact, nurtured leads make 47% larger purchases than non-nurtured leads.
Step 4: Email Automation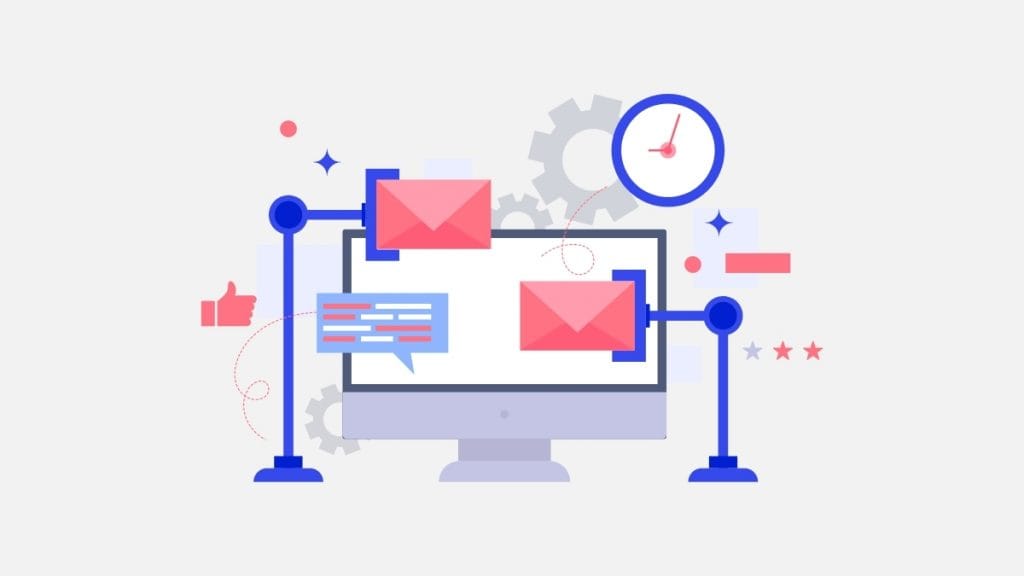 Automation can be a tricky thing. On the one hand, it helps you get work done faster than a human could ever do, but on the other hand, if you get it wrong, the damage done can be tough to reverse.
So step into this one carefully.
Email automation isn't about just sending people tons of ad emails automatically. Automated email marketing ideas are about setting up schedules and triggering responses, according to which you will send emails to your customers.
Trigger-response emails do just what their name suggests. These are the emails that a customer receives when they show a particular anticipated behavior.
Automated emails hold different purposes. Some are indeed for meme marketing, but they also help in replying to customers with standard and anticipated queries/problems or simply just a 'thank you email' for subscribing to your newsletter.
But remember that this, too, should contribute to a more personalized experience. To do that, segment your customers according to different parameters and categories like their location, age, interests, how they found your brand, etc.
You can feed all of this info, triggers, schedules, and more to email automation tools and set up your automated email marketing in no time!
You may manage your content marketing strategy effectively by investing in an excellent social media tool like RecurPost. It enables you to plan for a scheduled posting on major platforms in a few easy steps.
RecurPost lets you schedule Facebook posts and schedule Instagram posts to increase your brand awareness. RecurPost allows scheduled posting on profiles, pages, and groups on Facebook. You can create fun with reels and short stories while scheduling posts on Instagram.
Promote your brand where industry professionals are active. Schedule LinkedIn posts on personal and business pages and connect with them. Utilizing this tool, you can schedule tweets at the best times of the day.
Additionally, RecurPost is a fantastic Pinterest scheduler for the visual-heavy marketer. It enables you to schedule Google Business Profile posts to share coupon codes or inform about an event to call your local customers on the party floor.
Meanwhile, give it a complete try to RecurPost, which is one of the most trusted Socialoomph alternatives. With unique features such as generating white-label reports and social media bulk scheduling, RecurPost is amongst the best free Hootsuite alternatives in the market.
We hope we were able to help you out with this article. If you still have any other queries, feel free to contact us or comment below.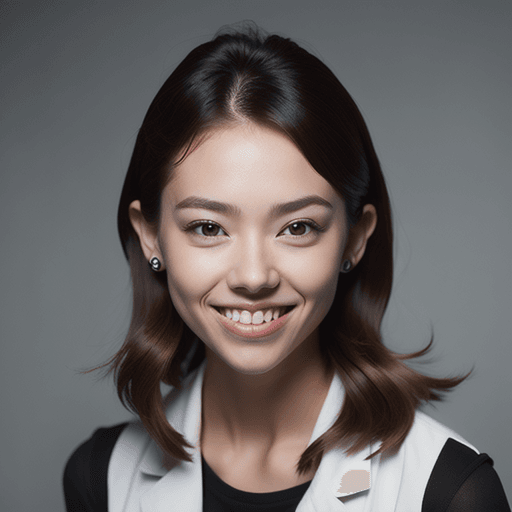 Debbie Moran is a Digital marketing strategist with 5+ years of experience producing advertising for brands and helping leaders showcase their brand to the correct audience. She has been a part of RecurPost since 2019 and handles all the activities required to grow our brand's online presence.