Blogging is indeed an art, and using the right tools for scheduling blogs on different platforms by using social media scheduler will make your art shine bright! Whether you are just starting with your blog or already have an established one, whether you share experiences on your blog or promote your business, using blogging tools will help you get things done more effectively.
To supplement the words you write, we have compiled a list of blogging tools to assist you with everything from generating blog ideas to spreading the content to the correct audience. Find your favorable mix of tools to help you research, write, and Prepare SEO Strategy, marketing, and much more.
20 Blogging tools each blogger must have: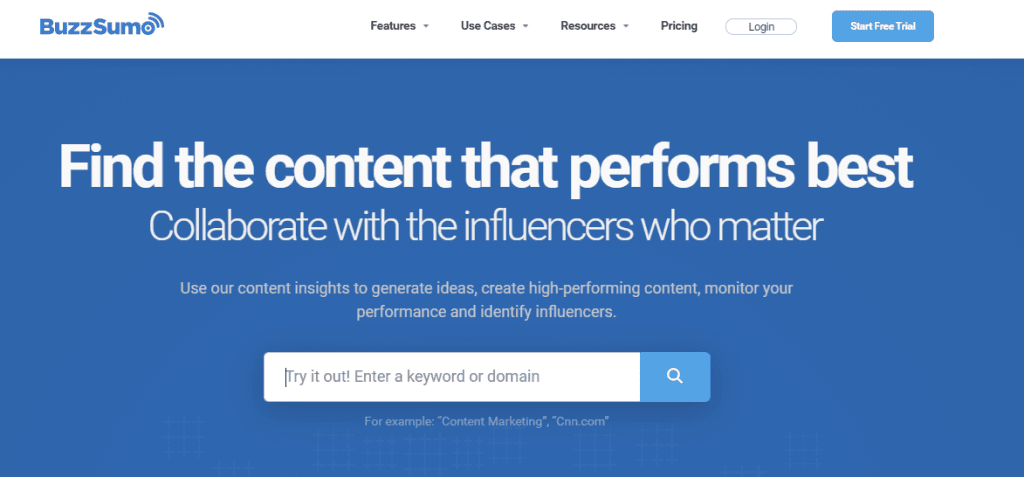 BuzzSumo is one of the compelling tools that will enable you to find out the blogging topics that are popular at a given point in time. When you want to create content that gains the attention of people, you need to know what they desire to read. Using BuzzSumo, you can get content insights, keyword alerts, conduct competitor analysis, and find out the people who are making an impact in your industry.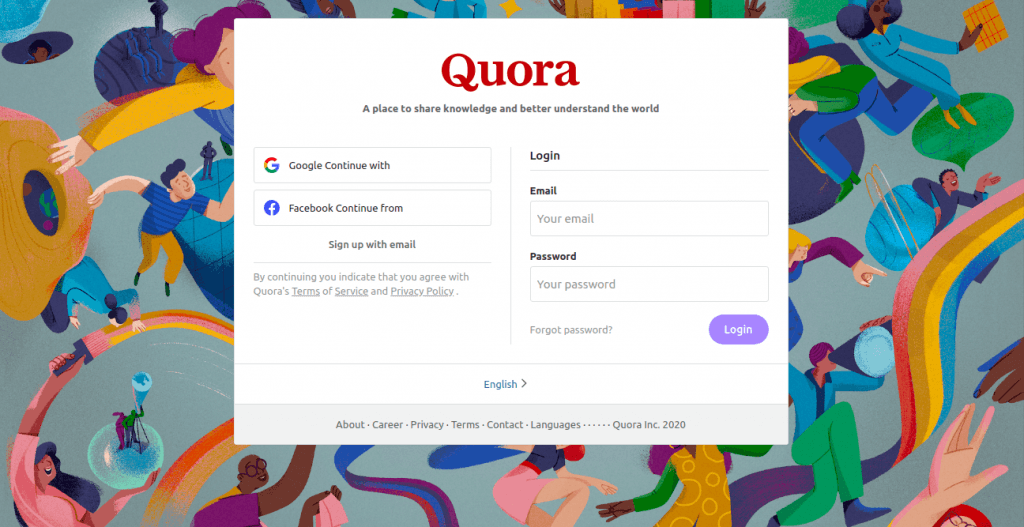 Through Quora, you can find the questions that people are themselves asking. Research the topics that demand an in-depth explanation through a blog post. Search for your keyword, follow the topics related to your niche, and you will find a long list of questions and queries that you can answer.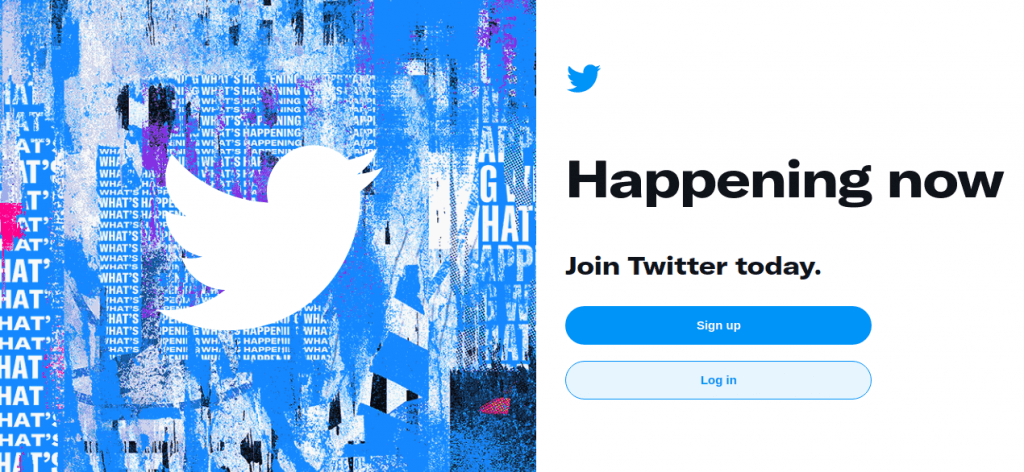 Can't relate to how you can use Twitter as a blogging tool? Well, the trending topics section can prove to be a super host for obtaining ideas for your next viral blog. People share opinions and ask questions related to every industry, which makes it very easy to search for trends related to your expertise.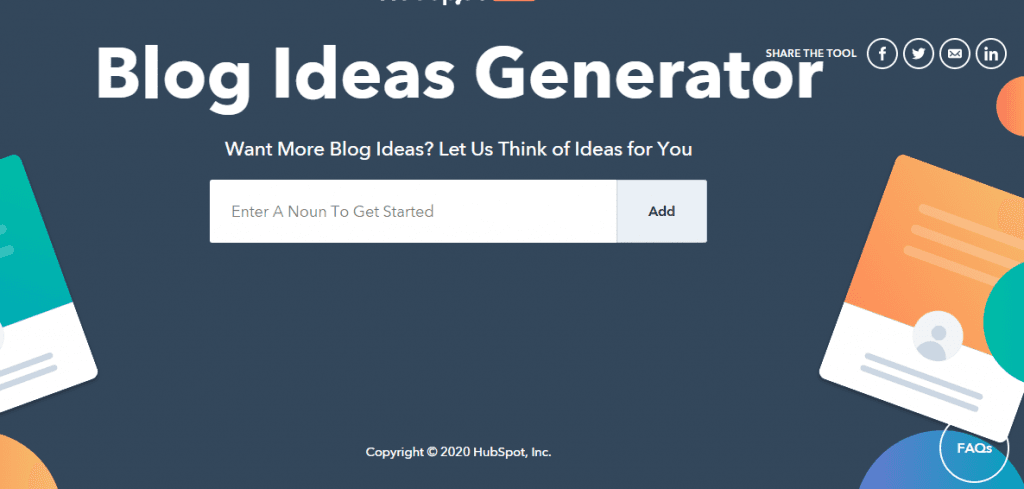 When you are stuck at crafting out the perfect title for your blog, this blogging tool by HubSpot can help you out. Just enter your keyword into the search box, and it will give you five title ideas that you can use in your blog. The time required to invest in thinking the perfect title just got shorter, right?

This blogging tool works amazingly for generating titles. Just enter your keyword in the search bar, and it will give you blog post ideas along with the reasons as to why you should use that generated title. You can refresh as many times as you want. Sometimes, it displays quite witty titles that are perfect for grabbing the attention of people.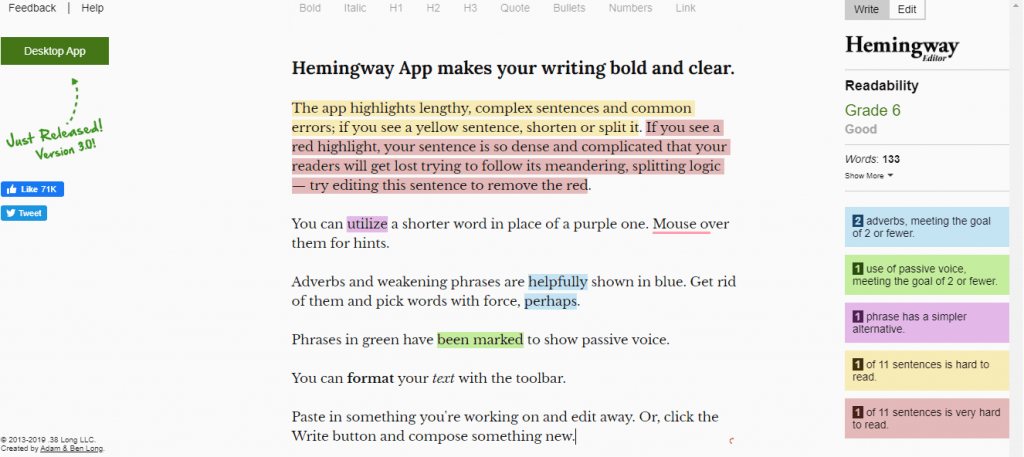 Hemingway Editor is a simple desktop writing and proofreading tool that will enhance your writing process. As you type, it will show you the grade of your document and word count. It also highlights the complex and lengthy sentences in your paragraphs, so that you can make necessary changes. You can know the sentences that are difficult to read, spelling errors, passive voice, and adverbs that you should replace.

Evernote is a free app available both for smartphones and desktops. It works brilliantly and stores everything that you could forget. It keeps everything in sync between different devices. You can store possibly everything – to-do lists, receipts, pictures, links, references – and can also share them directly from the app. It also has a Google Chrome extension, which you can use to save articles. Evernote allows you to save voice notes and search for anything in the app.

Instead of directly writing into the blog software (WordPress, Ghost, etc.), you can write using Google docs, especially when you would like others to collaborate in the writing process. It is a part of the comprehensive package of online apps provided by Google. Using Google docs, you can create, edit, update, and import documents in different file formats. You can also view the edit history and restore any previous versions anytime you want.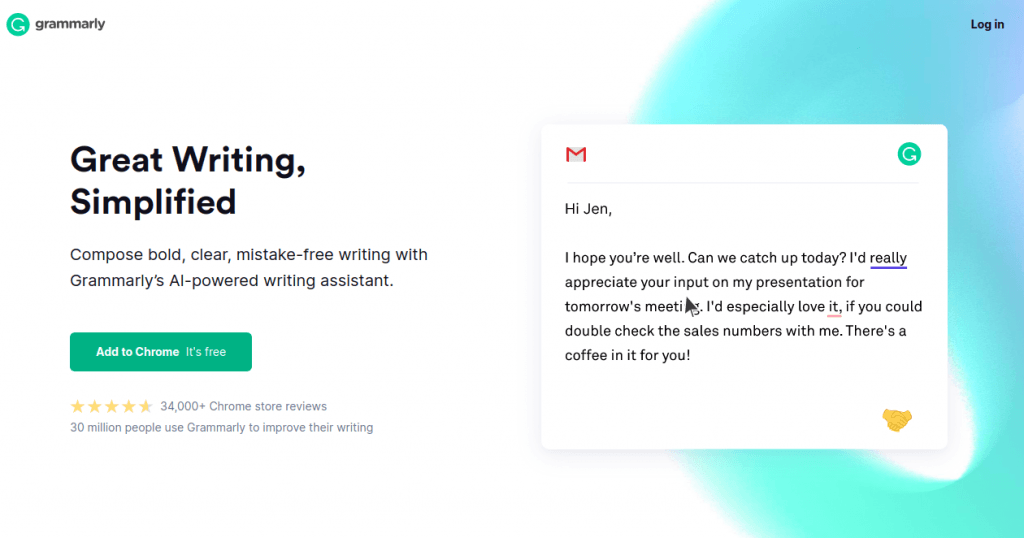 Grammarly is a life savior when it comes to remedying spellings and small grammatical mistakes while writing. You can install its Chrome plugin and use it while writing documents in Google docs, too (it works on almost every website). It detects every error from basic to advanced. Its writing assistant works seamlessly across platforms and devices. There is a free plan available which helps you in correcting all kinds of mistakes. You can also upgrade to the premium plan if you want more robust features.

What is a blog without images? Dull and boring. Whenever you are writing a blog, images are required to support what you have written and to make the article more interactive. Pixabay is a platform where you can find high definition royalty-free pictures that you can use in your blogs. They protect the content users upload under Creative Commons CCO. Your content thus stays safe to utilize without asking for the permission of the creator or the artist. You can use the photos for commercial purposes too.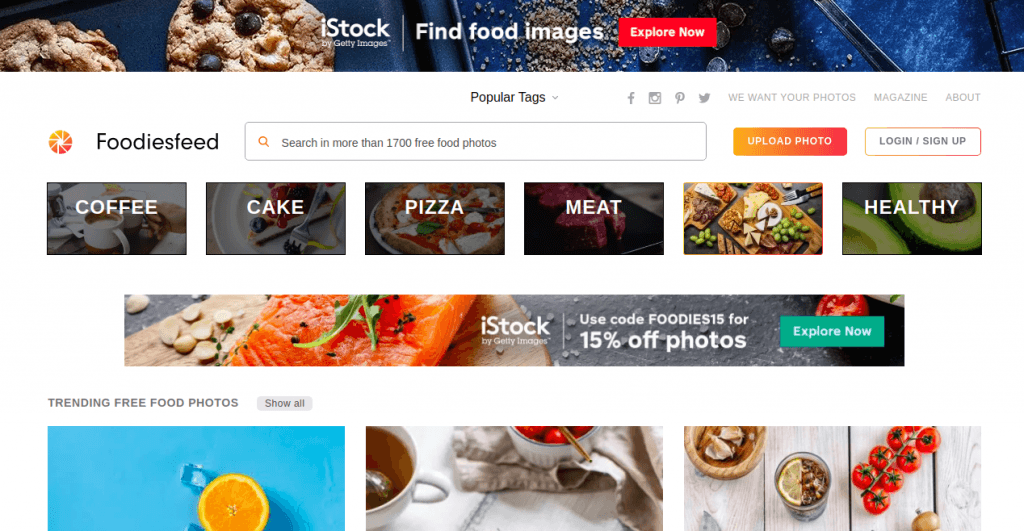 If you are into food blogging, this is an excellent tool for you to find out eye-catching free stock images. When you do not have the time to click photographs yourself to complement your writings, hop on to this site, and treat yourself to high-quality food images. Food photographers from all around the world share their pictures here, and you can also submit your photos if you want to. Its ultimate goal is to make the online space related to food more beautiful and give a new perspective to food pictures. It can also prove to be useful for lifting up social media for photographers in every niche.

Loom is an amazing online tool that can help you with recording videos for your blogging requirements. Using this, you can record your desktop screen, voice, and webcam – and instantly share the recorded video. As an alternative to long video meetings, you can record short video messages and send them to clients or employees.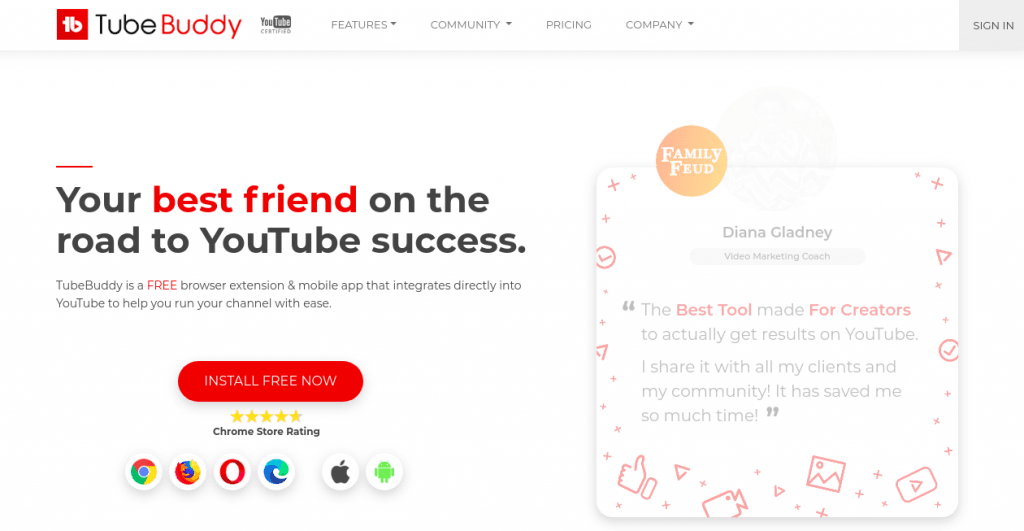 If you are a Youtuber, TubeBuddy can help you in gaining double traffic for your channel. It has its browser extension with which you can improve your search rankings and save time with templates and bulk processing tools. It will give you the required data and research tools and is available for Chrome, Firefox, Android, and iOS. This innovative software integrates directly into YouTube analytics and provides insights to optimize video marketing strategies.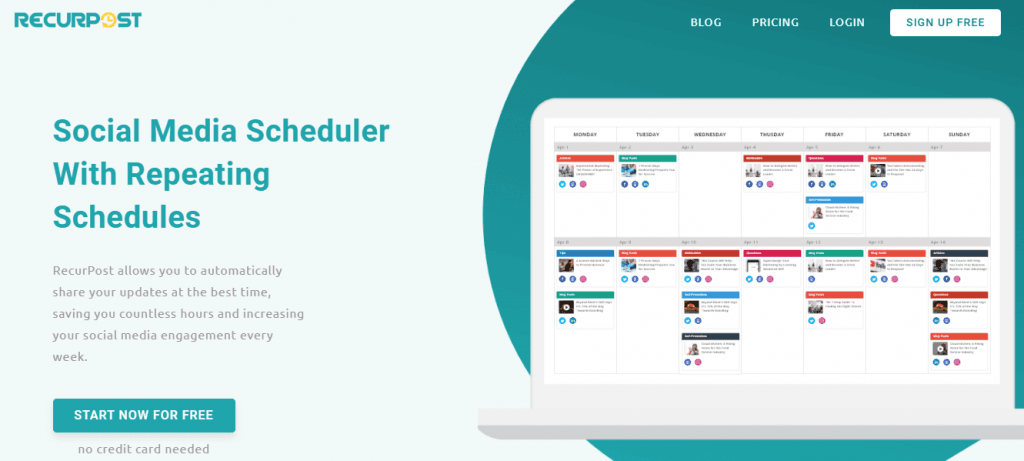 When you have created all the content that needs to go out on different platforms, use RecurPost to schedule them. Being a blogger, it is necessary for you that the right content is presented to people at the right time on all social media sites. RecurPost is a social media scheduling tool, using which you can schedule your content before time, manage multiple social accounts together, import RSS feeds, create white-label reports, and much more. It will save you a lot of time from managing social media manually which you can use to focus on creating quality content.
Use RecurPost to schedule Facebook posts. You can entertain your customers on Facebook by posting on your profiles, pages, and groups. The tool also allows you to schedule Instagram posts on your business and personal profiles to create a consistent presence through images, stories, and reels.
RecurPost lets you schedule LinkedIn posts on your personal and business pages to reach out to global leaders in your industry. It is also possible to schedule tweets using RecurPost to appear at the best time.
It works well as a Pinterest scheduler for those who want to create a visual impact through their marketing campaigns. RecurPost also supports posting on your GMB Business listing. It is possible to schedule Google Business Profile posts with a call to action button.
RecurPost is also one of the leading free Hootsuite Alternatives in the market. The task of producing high-quality content that can be promoted through social media is part of building a strong content strategy.
Google Analytics is a free web analytics tool that is provided by Google to assist you in analyzing your website traffic. It allows you to measure the ROI on advertisements and track your social networking sites. It represents data in various forms – lists, charts, graphs, pie charts, spreadsheets, and more. The reporting feature will enable you to conclude the data visualization. They collect all the data in real-time, which is excellent for preparing reports on a weekly, monthly, daily, or hourly basis.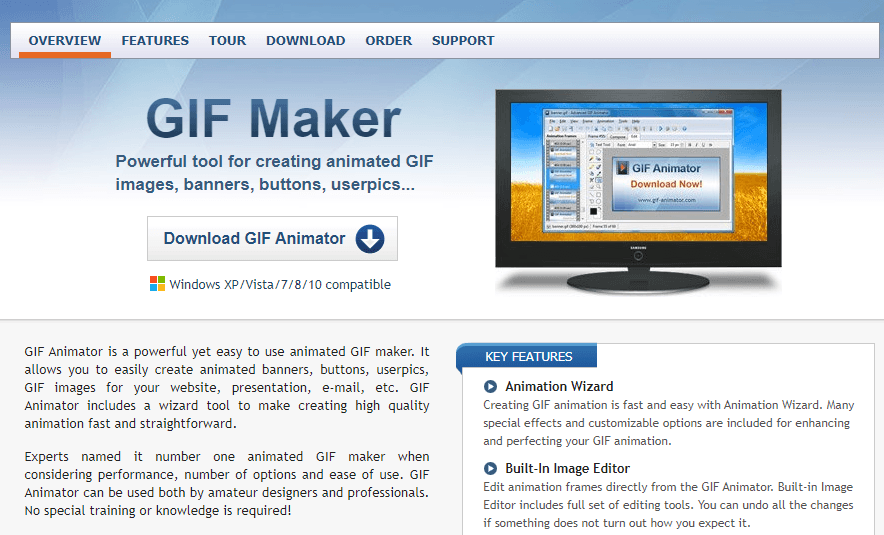 A GIF maker is an absolute necessity as a blogging tool, as you need to create interactive elements to post on social media or insert them into blogs itself. Gif-animator.com allows you to create GIF images, animated buttons, and banners that y in multiple formats. It has an in-built editor that makes animation super fast and easy. A lot of effects and animation options are provided to enhance your GIfs. You can make the smallest possible files, which ultimately decreases the page loading time and reduces the load on the server. If you wish to explore more tools for making GIFs, check the complete list here.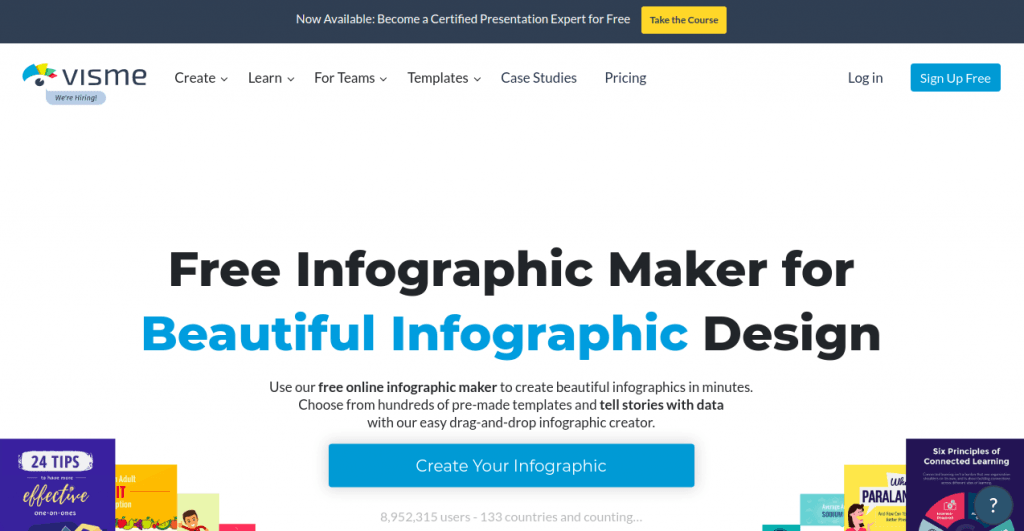 Visme is an online graphic design software through which you will be able to create attractive infographics in little to no time. You can create posters, presentations, and reports using this tool that you can upload on your blogging website or social network. It doesn't matter if you are a beginner or a pro designer – anyone can use this tool because of its simple and easy to use interface. It is entirely free to use and also comes with a paid plan in case you want to upgrade.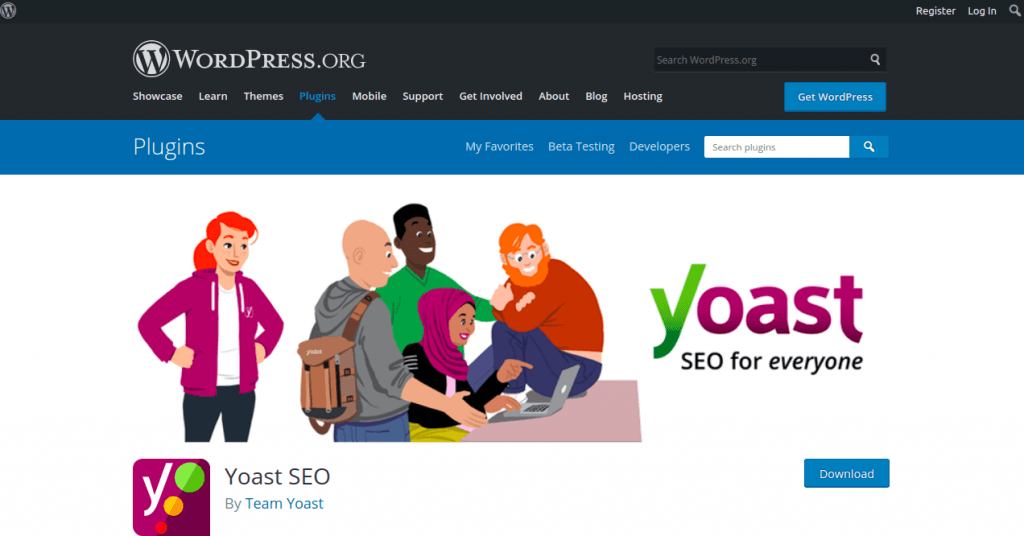 Yoast SEO is a plugin available for WordPress users. It is an incredible tool to make your SEO and blog readability free from any errors. It will check the structure of your paragraphs and notify when any of the paragraphs' length is too long. You can set your SEO keyphrase, SEO Title, and meta description, which will help in improving the rankings of your blog. It thoroughly checks the keyword density according to the number of words you have written. They provide clear instructions for every parameter that you can follow to improve your overall piece.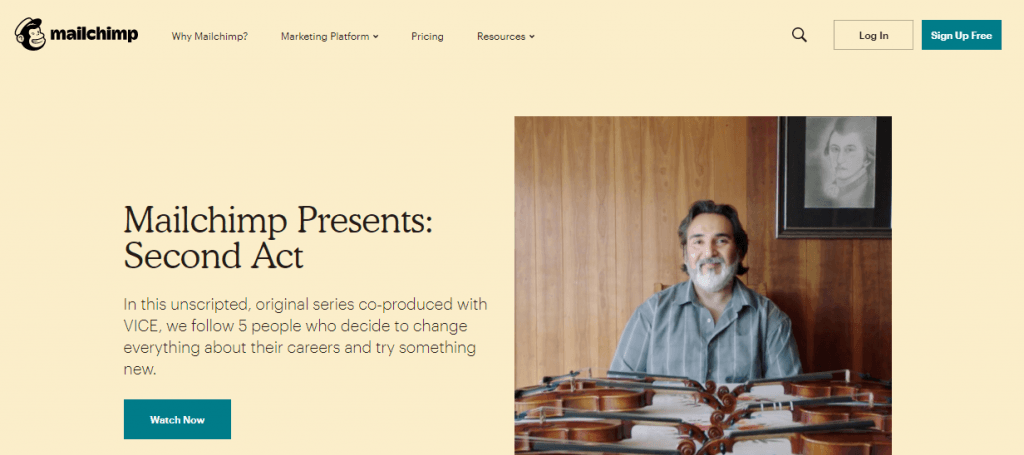 Email marketing is an essential part of any marketing strategy. Mail Chimp is a platform that enables you to create, send, and analyze email campaigns. Its free plan allows you to send 12000 emails to up to 2000 subscribers. You can check the number and percentage of people who opened your emails, and also the click-through rate. The detailed reports can assist you in deciding the changes that you need to make to improve your email campaigns. There are a lot of templates available from which you can choose and craft your personalized and creative mails.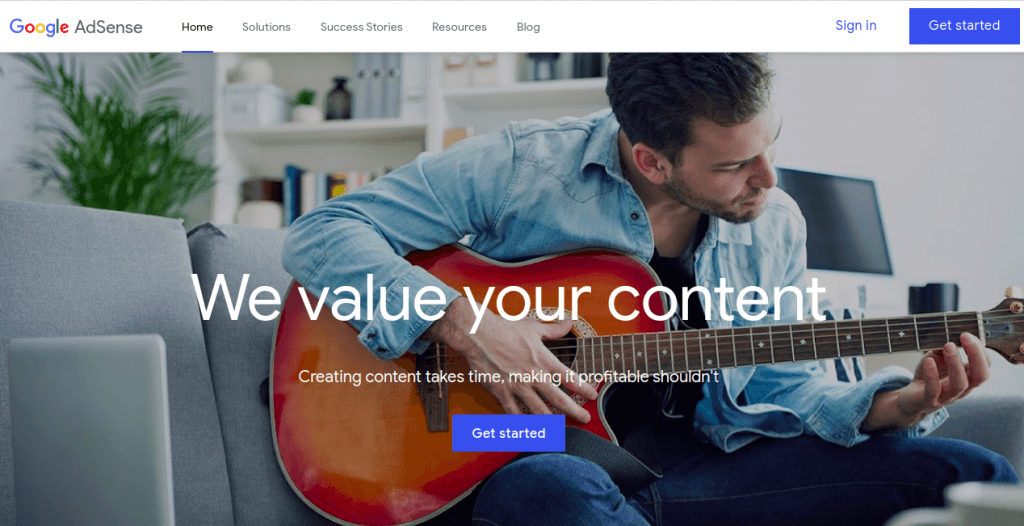 When you have a considerable amount of traffic coming on your blogging website, this is the next tool you need to use and monetize your blog. Google AdSense will help you in generating revenue by automatically showing contextual ads that is targeted according to your content. You can opt to show a healthy combination of image and text-based ads. It also shows reports that you can download in CSV format.
In a nutshell,
Not only will these blogging tools save your time and efforts, but they will also make it possible to do things that won't be otherwise attainable without a dedicated team of writers or marketers.
These blogging tools aren't magic; you still have to work things up and give your best to produce great content. But they can save up the time that you need to put in for writing! Also, you can give it try to the top promorepublic alternative if you are looking to schedule your blog posts on social media platforms.
So, identify the best blogging tools as well as the best Instagram tools that can be useful to you and take you to your desired destination!
Frequently Asked Questions
1. What equipment does a blogger need?
Whether you are starting your blogging journey or are already running an established blog, here is a list of 20 tools that will help you in scaling up your blogging efforts. These tools will help you in everything from conducting keyword researches to crafting out perfect blog topics, from promoting your blogs on social media to running email campaigns, and a lot more.

– BuzzSumo – Find blog keywords and latest blog topics
– Quora – Find the questions most asked by people to get blog ideas
– Twitter trending topics – See the trending topics that you can convert into blogs
– Blog topic generator – Get ideas for blog headlines
– Portent's Blogging idea generator tool – Generate eye-catching blog headlines
– Hemmingway editor – A writing and proofreading tool to enhance your writing process
– Evernote – Store possibly everything from to-do lists, receipts, pictures, links, and references
– Google Docs – A super clean interface to create and edit your blogs
– Grammarly – Assists you with grammar and spelling errors
– Pixabay – Find out free stock images for your blogs
– Foodies feed – A free website for finding HD food images
– Loom – Helps you in recording videos
– Tubebuddy – A YouTube tool for improving search rankings
– RecurPost – A social media scheduling tool to promote your blogs on all major social platforms
– Google Analytics – See how your blogs are performing and get in-depth insights
– GIF maker – Create eye-catching GIFs for your blogs and social media
– Visme – A tool to create graphics and images for your blogs
– Yoast SEO – An incredible WordPress plugin to make your SEO and blog readability free from any errors.
– MailChimp – Create, send, and analyze email marketing campaigns
– Google Adsense – A tool to monetize your blog
2. Which are the best SEO blogging tools?
There are countless tools that you can use to perform keyword research, perform site audits, analyze competition, promote content on social media, and much more. Any of the tools below can help you reclaim a lost rank or climb on top of the search engine results page. Here's our list of the 12 best SEO blogging tools.

– Cognitive SEO
– SEMrush
– Ahrefs
– Yoast SEO for WordPress
– RecurPost for social media scheduling
– BuzzSumo
– SerpStat
– Moz tools
– Google analytics
– KWfinder
3. What are the best blogging tools?
The best blogging tools are the ones that help you ease each and every step involved in the blogging process. Right from getting blog ideas to promoting the published blogs, the below listed tools will help you in getting the best results from your blogs.

– BuzzSumo – a tool to find out keywords and popular blog topics
– Blog topic generator – a tool to come up with amazing headlines
– Google docs – the perfect place to craft out your blogs
– Grammarly – a tool to check grammar and spelling errors
– Canva – a designing tool to make the best images for your blogs
– RecurPost – a social media scheduling tool to promote your blogs across social media channels
– Google analytics – a place to check all the insights of your blogs
– Yoast SEO – the best WordPress plugin for checking SEO and readability
– MailChimp – an email automation tool to shoot out emails to your blog subscribers
– GIF maker – a tool to design viral memes for your blog and social media
4. What are some free blogging tools for beginners?
For beginners, it can be a bit difficult to invest in high-priced blogging tools. Thus, here is a list of free tools that will help you start your blogging journey. After you become a well-seasoned blogger, you can also upgrade to premium plans of these tools to access more robust features.

– WordPress – Create your blogging website
– Google analytics – See insights of how your blog is performing
– MailChimp – Send emails to your subscribers
– Evernote – Save web pages, images, text, voice notes, etc. as notes
– Dropbox – Backup your work
– Google docs – Craft out your content
– Flickr – Get stock photos for your blogs
– Dragon Dictation app – Convert speech to text
– MiloTree Pop-up – To send people from your blog to social media
– Ginger – Correct grammar errors in your blog
5. Which is the best keyword research tool for bloggers?
Here are the 10 best keyword research tools which will help you conquer your content.
– SEMrush
– KWFinder
– Google keyword planner
– Ahrefs
– Moz keyword explorer
– Soolve
– Google search console 
– SECockpit
– Keywordtool.io
– Keywords everywhere
6. Which is the best social media tool for bloggers?
Social media marketing is one of the main things you'd want to focus on as a blogger. It can help you drive more people to your blog. However, maintaining a presence on all the major social media platforms together can be very time-consuming. This is where a social media scheduling tool can help. 

We'd recommend you to try out RecurPost. It allows you to schedule posts on 5 major social platforms. By setting up an RSS feed, you can promote your blogs directly on your social accounts as soon as they are published. You can also repurpose your old blog content, promote them on social media, and keep getting traffic from the same content again and again.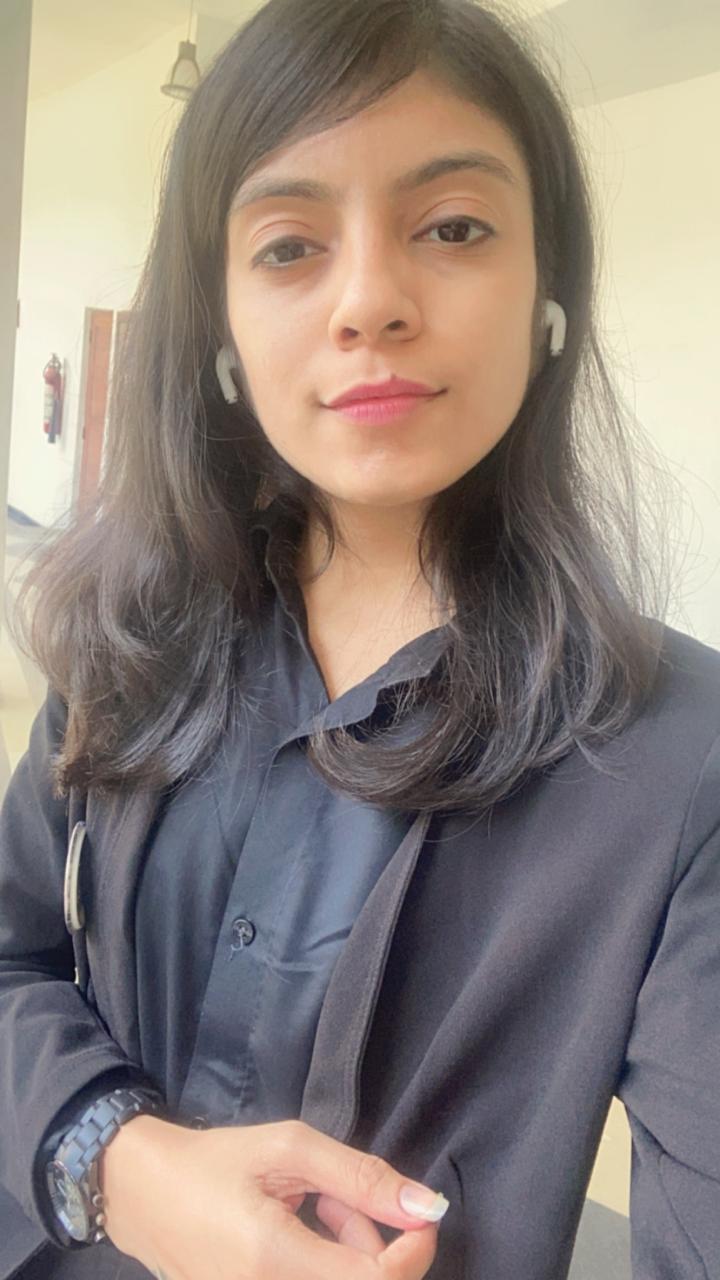 Amaiya Rathi is a Senior Content Writer at RecurPost. She helps RecurPost communicate with their readers in their own language. Whether it is the web copy, social media posts or blogs, Amaiya has worked on all aspects of copywriting. You can reach out to her at [email protected].